Are you looking to do a longer distance SUP challenge this year? If so, how about the Wye 100 Open Challenge paddle? A 100 mile paddle over four days on the beautiful River Wye between Glasury and Chepstow, UK. Throughout the year many paddlers set themselves the paddle challenge. An opportunity to push their paddling limits whilst meandering through some of the finest countryside Britain has to offer. The Wye 100 is certainly not one for the faint hearted, but with some good preparation it's definitely achievable for many paddlers.
This month paddleboarder Stacey Smithson and a small group of like minded paddlers will be taking on the challenge by SUP. Stacey is a big fan of longer distance touring paddles, and having recently moved to Monmouthshire near the River Wye has had the Wye 100 on her 'to do' list. Stacey tells us more about the Wye 100 challenge and why it appeals to her, how the group have been preparing for the paddle and what they've learnt so far…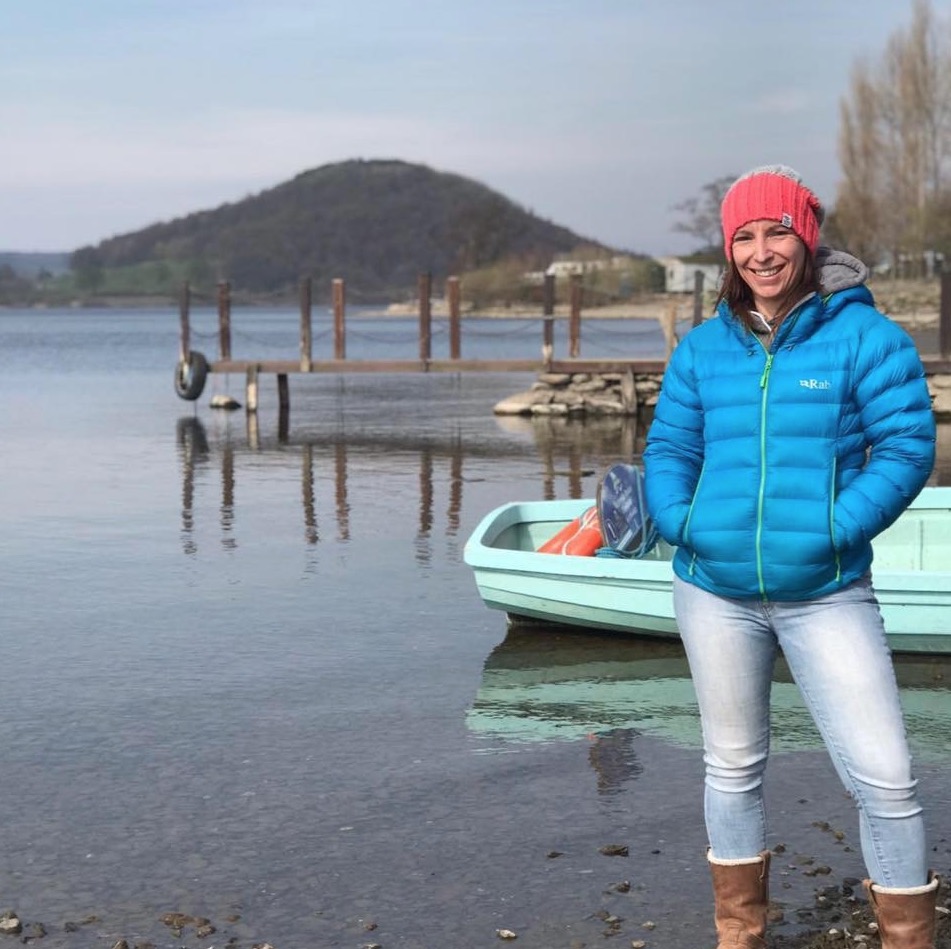 The Wye Valley is an Area of Outstanding Natural Beauty and is an internationally recognised protected landscape straddling the border between England and Wales. It is one of the most dramatic and scenic landscapes in Britain.
The River Wye is the fifth-longest river in the United Kingdom, flowing through or past several towns and villages including Rhayader, Builth Wells, Hay-on-Wye, Hereford (the only city on the River Wye), Ross-on-Wye, Symonds Yat, Monmouth and Tintern, meeting the Severn estuary just below Chepstow. Its total length is 134 miles (216km) and is recognised in particular for its limestone gorge scenery and dense native woodlands aswell as it's wildlife.
When out on the River Wye you can see why it has been a popular route for canoeists for years and because of this there is the Wye 100 challenge for them to complete.
With the River now being right on my doorstep it was inevitable that I would give it a go on a SUP. So #wye100adventure was born after a little chat with fellow paddler Jonny Hebert, who names the Wye as his favourite UK River so it wasn't a hard sell!
"It's not just about the challenge of paddling 100 miles in 4 days - it's about the full experience of paddling and camping, being self-sufficient and carrying your own kit."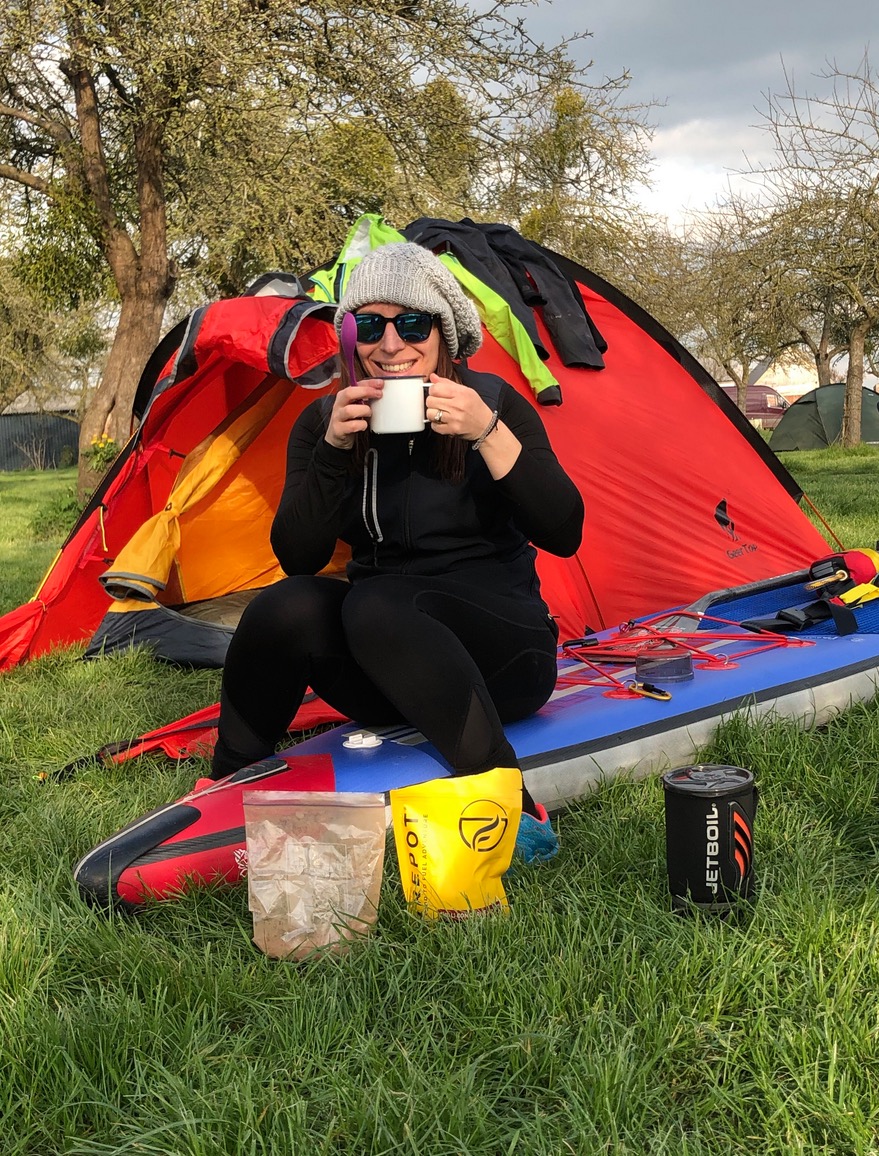 The Wye 100 won't be my first distance challenge but as with other challenges I have completed it's great to have company on the water and to share the experience with, so an invite was sent out for this adventure to paddlers who had paddled with me during my time running central sup Nottingham/social sup Nottingham and to a few paddlers I have met since my move to Monmouthshire. The great thing it is, it's not hard to find like-minded people who are up for a SUP Adventure.
It's not just about the challenge of paddling 100 miles in 4 days – it's about the full experience of paddling and camping, being self-sufficient and carrying your own kit. We will be having a little bit of luxury though using real campsites on route.  There is the option to wild camp along this route ideal for solo paddlers or small groups and for those not wanting to camp you can find B&B's close to the river to give you the option of a comfy bed and 4 walls at night.
#wye100adventure May 2019 is fast approaching and over the last few months we have been checking out different sections of the route on one day paddles making use of the British Canoeing paddling trails, a useful resource for planning paddling adventures and getting to know the UK waterways.
In early April after a number of 1 day trips a few paddlers from the challenge group (Stacey, Jonny, Adam, Claire) completed the first 2 Days of the Wye 100 – paddling 50miles between Glasbury and Hoarwithy with an overnight stop at Byecross Farm Campsite.  This was an opportunity to check out a section we hadn't paddled before and to put all our kit to a pre-Wye 100 test. SUP boards used included the 14′ x 28″ Starboard Airline and the 14′ Starboard Tourer.
We got lucky with the weather as the forecast up until the Friday had been for the return of winter to continue throughout the weekend.  (We had snow fall on the Wednesday!) The advantage that winter had returned a few days prior to the paddle was that the river level was up and give us some good flow to help cover the distance, that was until we ended up with some nasty headwinds. But even with the wind we made good time both days. Day 1 – 22.5 miles – 5hrs. Day 2 – 28 miles – 6.5hrs.
We all learnt a lot during our practice paddles. Hear what some of the team had to say..
Stacey – The paddling part was the easy part – a beautiful flowing river, with a couple tricky sections that could catch you out adding to the fun. Camping and knowing what to bring and how much was my lesson for this trip! My key tip: dress to be warm both on and off the water – especially at night to help get a goodnight's sleep.
Claire – I have learnt a lot. 1) Keep your eyes peeled on the flow- it is rapid in places! 2) Make sure you have spare clothes in case you fall in (I did whilst eating sweets from my life vest!) 3) The water is cold so ensure you have warm feet. 4) Don't sleep in a coffin tent for the 4 day event- you need more storage and also turning on heavy and tired shoulders hurt. 5) Remember to pack pudding after dinner – watching your friend eat chocolate pudding is excruciating!! I'm extremely excited to do the challenge with a wonderful group of people in a very special location.
Adam – The mini adventure was a great way to break into SUP camping. By just doing the overnight you get a better perspective on how a fully loaded board handles, and also what gear you do and don't need.
Jonny – It was great to get out on my board with camping gear again, it had been too long. It took a few miles to get used to having weight on the board, and the flow made it tricky in places. I think what I most took away from our two day test run, is that even though there is no portaging around locks, I still want as light a load as possible.
Come May with a larger group of around 15 of us and lower waters we can easily see the time on the water being 2-3hrs longer – making for a good endurance challenge for all those taking part.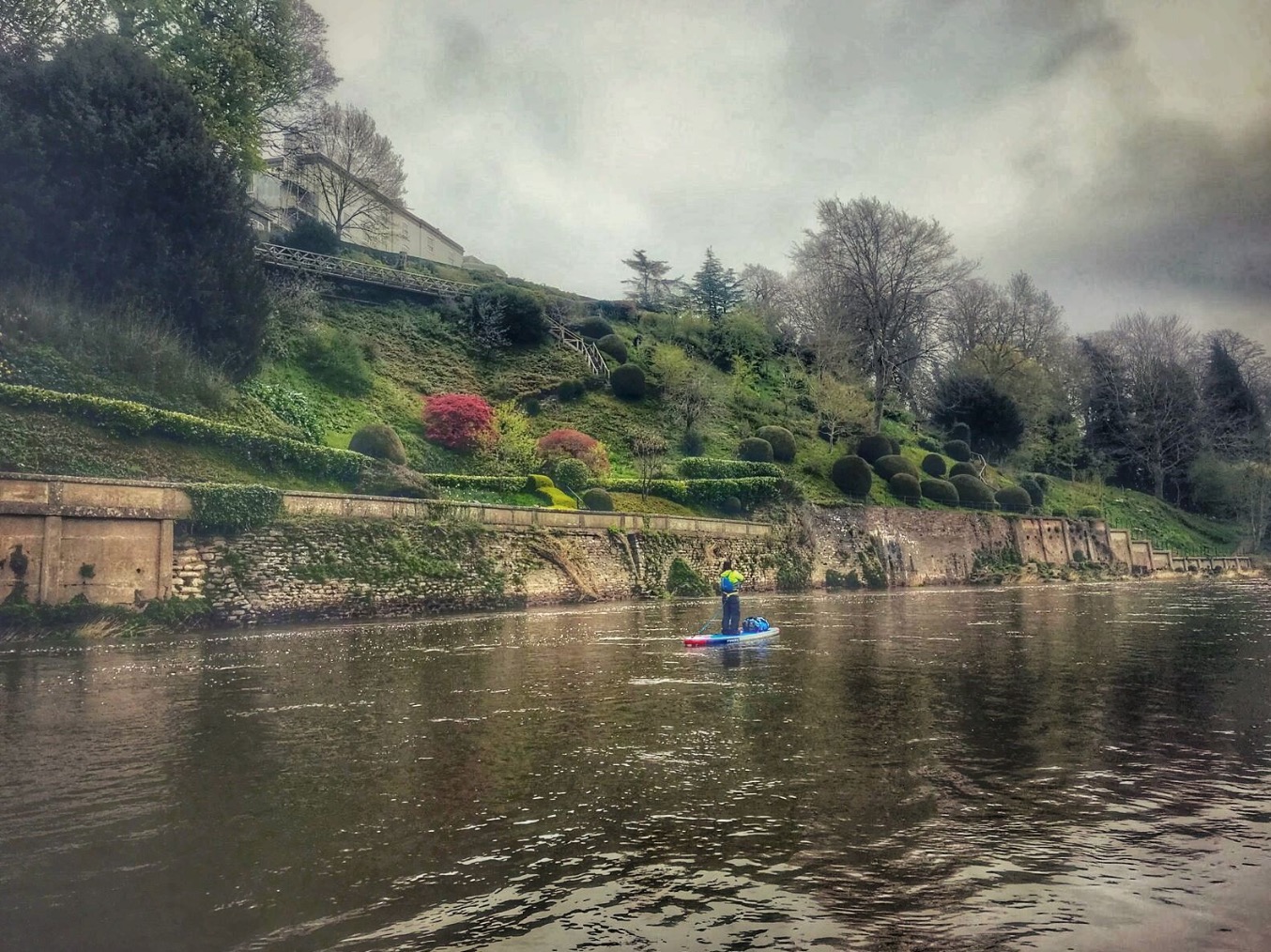 Write up on the full 100 to follow. In the meantime meet team 100…
Stacey Smithson – For me the WYE 100 adventure is my 1st real step into long distance SUP touring/camping.  We have so many beautiful waterways in the UK and what better way to explore them.
Jonny Hebert – I have Sup/camped a lot of the Thames, and it is beautiful, but the Wye has my heart and soul. I'm so excited to be finally travelling the 100 miles, carrying everything I'll need, with people who are also eager for adventure. I know day two will be hard, as it's the longest day milage wise, and day three will be tough trying to recover. But I am beyond excited for this trip, Sup, camping, nature, fun and laughter with friends … what more could you ask for. Life is for living my friend, and mine is a #Suplife
Adam Burke – I've always been more into the longer paddles, and have wanted to get into SUP camping for a while, so when the chance comes up to go for a 100 mile paddle and camp with your mates how could I say no.
Claire White – The Wye is impressive and beautiful and experiencing it with friends on the water, and prepping for the event, made the mini adventure even more exciting!
Kathy Marston – My kids are older, not yet flown the nest but they're much more independent so I've suddenly got more time on my hands and have been looking for ways to experience adventure, while still being close at hand for kids, and hopefully inspiring them to get out and try new things. I've always been an outdoors type of girl and love challenging myself. The Wye  100 adventure is an awesome combination of SUP, camping, a great bunch of peeps and it's all on our doorstep! What more could make an outdoorsy girl happier?
Helen Clarke – I am so excited about the Wye 100! I love training for challenges, building strength and fitness with a clear goal. The Wye 100 will give me the opportunity to paddle a longer distance than I've ever paddled before: 100 miles is an awesome target! For me it's about testing what I can achieve – pushing the boundaries of what I think I can do and who I think I am: can I actually camp after a day of paddling?! Can I maintain a positive mood throughout 4 days?! And of course it struck me as a fab opportunity to enjoy time outside with like minded people, see new places and enjoy being in nature.
Jan Johnson – The sense of adventure and opportunity to do something different. Always nice to see the world from a different perspective . . . . . and seeing nature from on the river, is lovely.
Richard Stokes – Sometimes we are all guilty including myself of jumping on that plane in search of our next adventure, Yet we are surrounded by accessible  beautiful countryside practically on our own doorstep. The Wye 100 will give me the opportunity to explore this area of outstanding natural beauty and I am hoping to get a great perspective of it all from the river by standing on my paddle board. As for paddling the 100 miles it will be a challenge that's for sure as my paddles are usually much shorter with pub stops on route so need to up my game, that said I am sure over a 100 mile stretch we can find a pub….
Matt Goddard – We all have a choice about what to do each day. Sit on the sofa and watch cookie-cutter TV, or go outside and be part of the environment. The Wye100 will be a physical, emotional and mental challenge – it will also be an opportunity to be part of a living and changing environment as we work our way along the ever changing and ever moving river. It's going to be a hard challenge, but with rewards you can't attain surfing a sofa.
Fraser Withey, Kirstine Archer, Pete Kellet, Lucy Pearce, Coralie Farren & Dave Mistry Pain will also make up the team.
Words – Stacey Smithson
Photos – Stacey, Adam & Jonny.
"The Wye 100 will be a physical, emotional and mental challenge "
The SUPboarder Team wish the Wye 100 adventure team the best of luck and we look forward to hearing all about it on your return. The Wye 100 Challenge is certainly going to be tough but we hope you are able to enjoy it too.