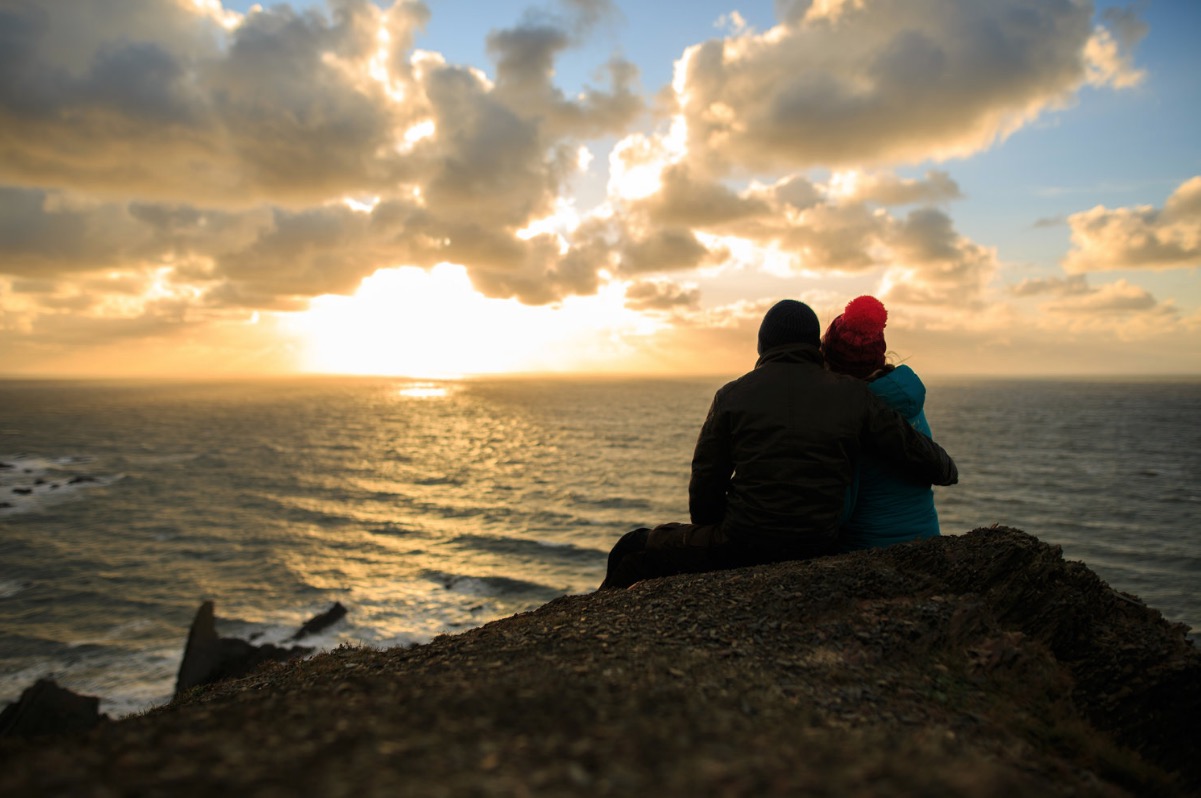 Everyone talks about how good paddleboarding is for us… both physically and mentally. A great all body workout, a fun way to unwind after work, clear our head of all lifes stresses, and provide time to think.  And yes, they're right. SUP is a great fun way to have a break from our busy lives and it can offer so many great experiences. Often returning to work on Monday after a super SUP weekend can be tough. But planning to do it again next weekend is usually enough to get us by.
But what about when you've just completed a longer SUP adventure? When you've pushed your body to the absolute limit. What then? No more planning, no more day after day of physical and mental exhaustion, no more wondering if you are actually going to be able to make it. You've done it. Time to celebrate right?
Passionate paddleboarder Cal Major who last year completed an epic solo SUP from lands End to John O' Grouts explains why it hasn't all been smiles since finishing her big SUP adventure. The post adventure blues was not on her checklist and not something she was prepared for. Cal shares her tough life experience and explains how post adventure prep is just as important as the prep for the trip itself…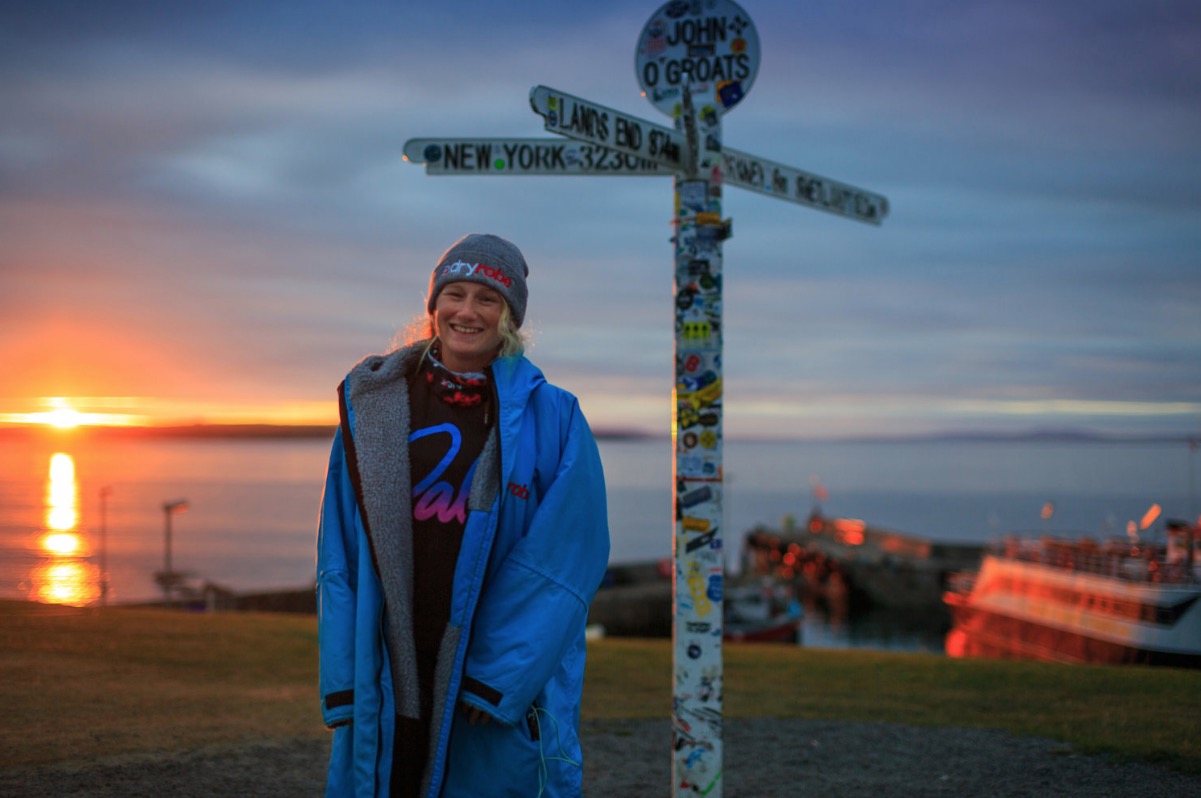 I'd just completed an enormous feat of physical and mental endurance. Been immersed in the outdoors and all its glorious nature for weeks on end; achieved something nobody had ever done before. And I felt like a complete failure.
"It's amazing what our brains can do, the power they have to overrule all other feelings and logic."
The post adventure blues is really poorly documented. Adventurey-types go and have incredible experiences, find their true meaning, realise their potential, learn how to master the endurance mindset, break world records etc etc, but rarely is the enormous come-down after one of these feats talked about openly. Since experiencing it myself, and talking to lots of people about it, it turns out it isn't that uncommon at all, and in fact most people who set themselves massive challenges experience some degree of depression afterwards.
Let's rewind. Before I set off to paddle from Land's End to John O'Groats, I'd lost one of my closest friends to depression. I could not for the life of me understand how she could have taken her own life – it seemed like such an alien concept. My expedition was in her honour, raising money for mental health charities, one of which she had been a trustee of. During the two months of being out to sea, I talked to her every day, wishing she would be there at the finish line. She wasn't. The expedition hadn't brought her back, nothing would. So on a conscious level, I think a part of my anguish was still the grief that I was feeling at losing her, that had been packaged up and parked while I ticked off the miles.
"However, I maintain that the majority of the depression that I experienced was purely physiological."
I had just put my body through two months of solid exertion. I regularly paddled through the night, was sleeping in tents, deficient in certain macro and micro nutrients and absolutely exhausted on a daily basis. I took so much from my body, and I had an enormous debt to pay back. I had expected to need to rest for a week or so, but I was physically exhausted for several.
But for weeks and weeks, I also felt so hopeless, so useless, and there didn't seem to be a light at the end of the tunnel. I felt like I had failed, felt like I was a failure, and my absolute exhaustion meant I couldn't physically do anything. I couldn't concentrate either, so at the time when more than ever I wanted to be getting my message out there, I was unable to do so. This added to the feeling of being useless, and although I was happy to accept that my body needed to rest, I didn't give my brain the same courtesy. We aren't really told about the need to rest. We are told about the need to achieve, to push harder, and to find our limits. I had well and truly reached mine. For the first time ever, I understood how Sarah could have taken her life. I understood depression.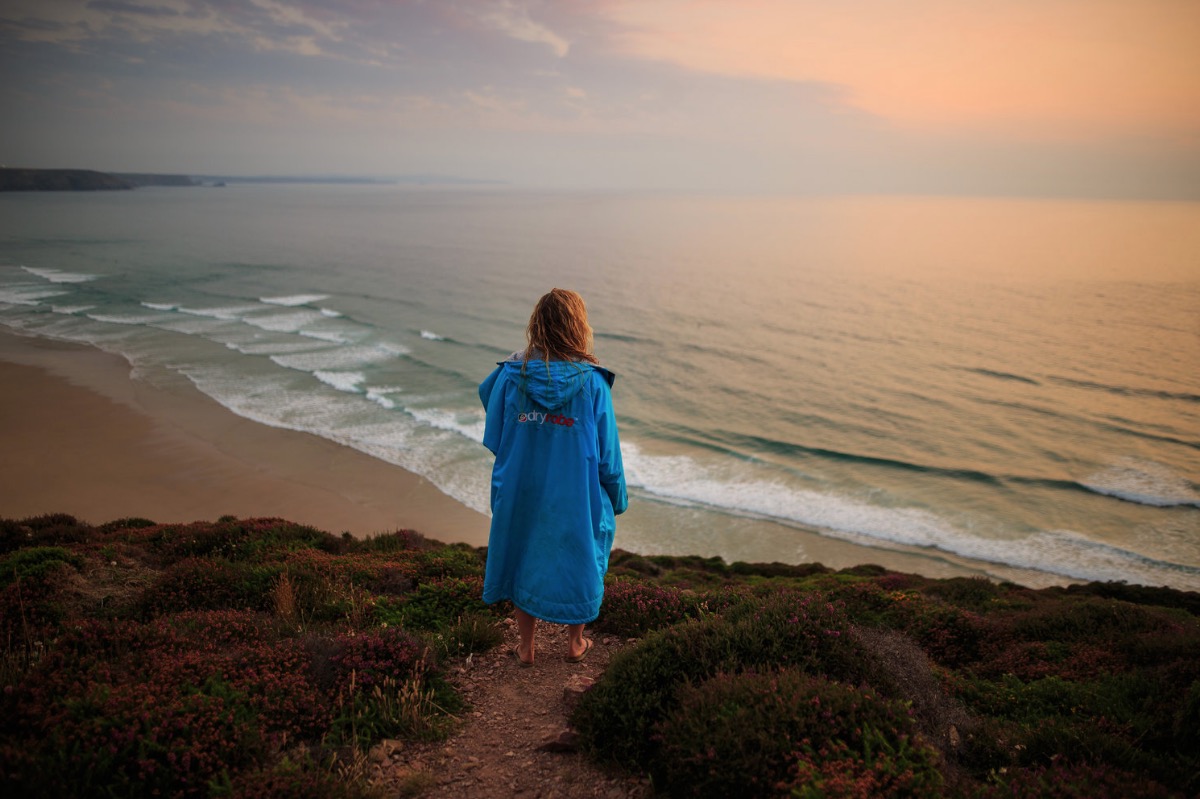 Now, my brain is a part of my body! It started behaving as an organ within an exhausted body. The same body that had physiological processes being put into place to make it sleep for 16 hours a day, rest, eat everything and anything that was put in front of it because for 2 months it hadn't known where its next meal was coming from. It's all within one organism.
"It was also a body in severe chemical imbalance."
For 2 months I had been drip-fed endorphins, paddling and exerting myself every day, with a lovely hit of dopamine each time I reached my destination, and a lot of adrenaline circulating to keep me focussed and able to react to danger. That instantly stopped, and hormones are a bit like drugs. You get used to them, your receptors up and down-regulate accordingly, and you learn to live with the new levels of chemicals that are circulating. So no wonder my body was in severe imbalance!
Depression is different for everyone. For me it was paralysis and self deprecation. I hated who I had become, and felt like I would never be well again. I could see no way out, no light at the end of the tunnel. I secreted myself away from people, stopped surfing because it made me upset at how tired and useless at it I had become, and gave up on work. I remember vividly saying to James, "I think this is it. I can't see how I'll ever be happy again. Is this going to be the rest of my life?"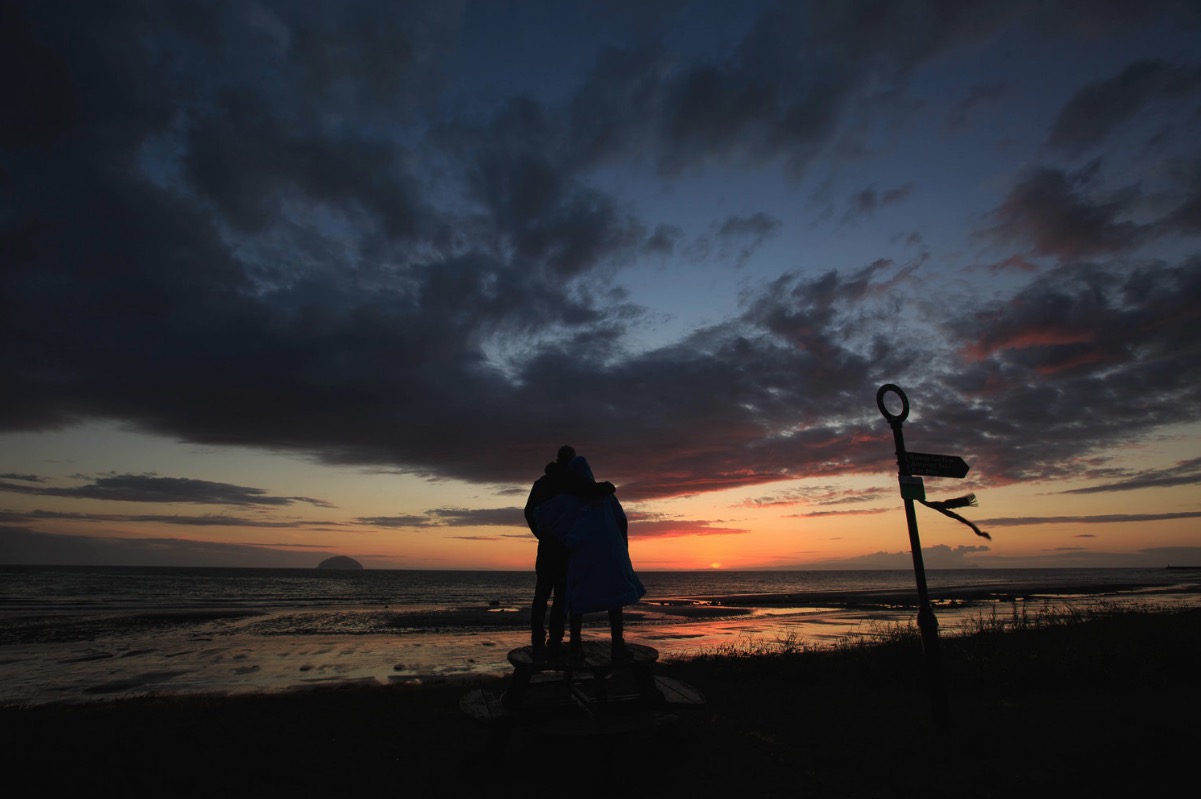 James, my loving boyfriend, was an absolute saviour. He would speak to me for hours on the phone, reassure me it would be ok, and listen. Day or night, I knew he was there. There were some days when I felt I had used his listening ear too much, and didn't call him. He was horrified to think that I thought of myself as a burden. I also have some incredible friends who stood by me, listened and did their best to understand.
One day, when it all seemed too much to handle, and I didn't know what on Earth to do with myself any more, I called the doctor in tears. They booked me an appointment that afternoon, and despite my reservations, prescribed anti-depressant tablets at a low dose.
Within a week, I felt like myself again. Within a month, they had helped enough to allow me to get out of the house, start exercising, getting back into the sea and eating well. They enabled me to put into place the things I knew I needed to do to feel well. They also confirmed that it was nothing more than a chemical imbalance in my body that was causing the feelings, nothing more – I wasn't "messed up" or "a failure" – my body was doing what it thought it needed to to make me just stop for a minute.
Suffering from depression was by far the hardest, darkest, and indescribably terrifying few months of my life. I wouldn't wish it upon anybody. However, I am truly grateful to have experienced it and come through the other side, feeling stronger, more understanding of my body and my needs, and more able to relate to other people who might be feeling something similar. It's taken me a long time to be able to talk about it, but I hope that this might be able to show somebody else who is going through a degree of post-adventure blues that there is light, there is help, and you're not alone in feeling this. So many others do too.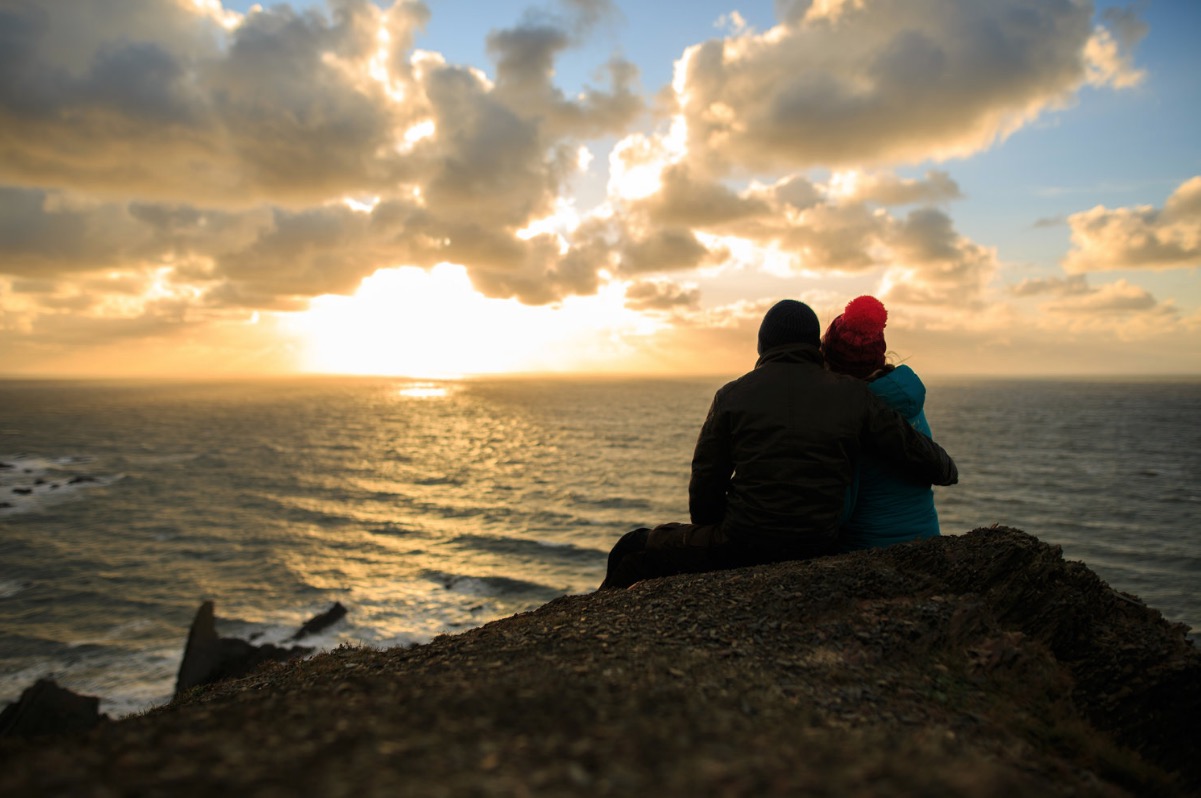 My tips for tackling the post-adventure blues:
Be Kind to yourself. Be as unapologetically and consistently kind to yourself as you can possibly muster. You have not failed. You are human, and your body is doing its thing to recover. Give it a break.
Be Patient – this stuff takes a lot of time.
Plan the recovery period into the expedition. When you first get planning your adventure, acknowledge that you'll need a recovery period, and plan this into the timeframe,
Get help – I had weekly meetings with a very caring grief councillor at Cruse who was instrumental to my recovery. My coach, Penny Barker at Eighteen Forty Four is amazing, and I don't know how I would have got back on track without her, and I also saw my wonderful physio Lucy Tighe most weeks who helped enormously with my body, but also with understanding what was happening in my brain.
See your doctor – this is a bodily illness afterall. They will be able to advise you whether it might be worth trying some medical intervention, based on duration and severity of symptoms. They can also refer you to therapists – from talking therapy to CBT (cognitive-based-therapy).
Talk. Don't ever consider yourself a burden to those you love. I soon learned who I could and couldn't confide in, and it's brought me closer to those I can trust. I am forever grateful to my friends, family and boyfriend for supporting me and believing in me so much. There will be people who don't get it, and tell you to chin up, that you should be super happy after what you've achieved. Please feel free to steer clear of these people, who mean well but perhaps don't quite understand, until you're feeling better.
Eat well. It's really, really hard to be disciplined with diet when depressed. I ate at least one huge chunk of cake from a coffee shop every single day, because it was the main source of pleasure in my day for a while. But it didn't help. The sugar caused more severe mood changes, and the cake didn't nourish me. Have some cake, but also eat as much whole foods as possible. Once taking anti-depressants I felt so much more able to control my diet, and went sugar-free for a month. I felt a million times better within a week.
Gentle exercise. Don't expect to be able to recreate the days or levels of exertion from your expedition. Chances are it was adrenaline that got you to the end. You have a debt to pay back, so take it easy, but indulge in some gentle exercise to get your body moving and to give you a small dose of endorphins. A pool swim, or a walk in nature are both good. Yoga is amazing, but I personally found I couldn't do any when depressed because I was too distracted by negative thoughts.
Spend time outdoors. Time in nature is scientifically proven to lift mood and improve wellbeing, and I find it helps me to put things into perspective. Water is particularly powerful at calming the nervous system – you don't even have to be in it, just around it. So if you're able to, get yourself out of the house into the great outdoors. Doesn't have to be physically straining, just a stroll in the park of on the beach can be enough to hit the reset button temporarily.
If you are feeling really down, and don't know where to turn, please call The Samaritans for free on 116 123, any time of the day or night. They will help you.
Thank you for reading this. I feel really fortunate to be able to share this, and hope it helps someone somewhere. If you feel able to, I'd really encourage you to share your experience too, so that mental health is no longer stigmatised, and actually acknowledged for what it is – another branch of physical, bodily health.
And lastly…
"In a world where you can be anything, Be Kind.xx"
So if you're thinking about going on a big SUP adventure this year or setting yourself a big SUP challenge, make sure you're properly prepared and give your body the recovery as well as the credit it deserves. Thankyou for sharing your experiences Cal.