Last weekend (18th May 2019) the Naish N1SCO National Championships took place in Emsworth, UK. With the sun shining and a sell out 100 board fleet it was a great weekend of One Design SUP racing for all. SUPboarder co-founder Will Rogers was there soaking up the atmosphere as well as taking part in the fun days racing with paddlers of all ages and abilities. Hear what Will had to say about the action packed event below…
One design racing offers a lot of positives for me in SUP, it's extremely accessible as one design keeps the price down, and since you are all paddling identical equipment, the result comes down to the padder not the board. Removing the variables of equipment differences means you can look at your performance in the purest sense and focus smartly on improvements to your results.
But, that's not all the UK N1SCO event offers…… it's an action packed day with multiple races across sprint, mid and long distance keeping you busy all day – at N1SCO events there's a buzz amongst the participants as people realise how their performance and skills are developing through the event.  With lots of turns and starts, a N1SCO event is the best way to quickly develop your racing skills.
The event is incredibly accessible, with many participants having never raced before – the event organisers nominate N1SCO 'Angels' who wear a different colour race shirt. These Angels are their to help new participants join the N1SCO family as easily as possible. There's live music, massage, and food available throughout the day, giving the event a very relaxed festival feel. Kick back in a deck chair and watch the racing unfold with a Pure Recharge smoothy… listen to acoustic tunes overlooking Emsworth Slipper – it doesn't get much better than that!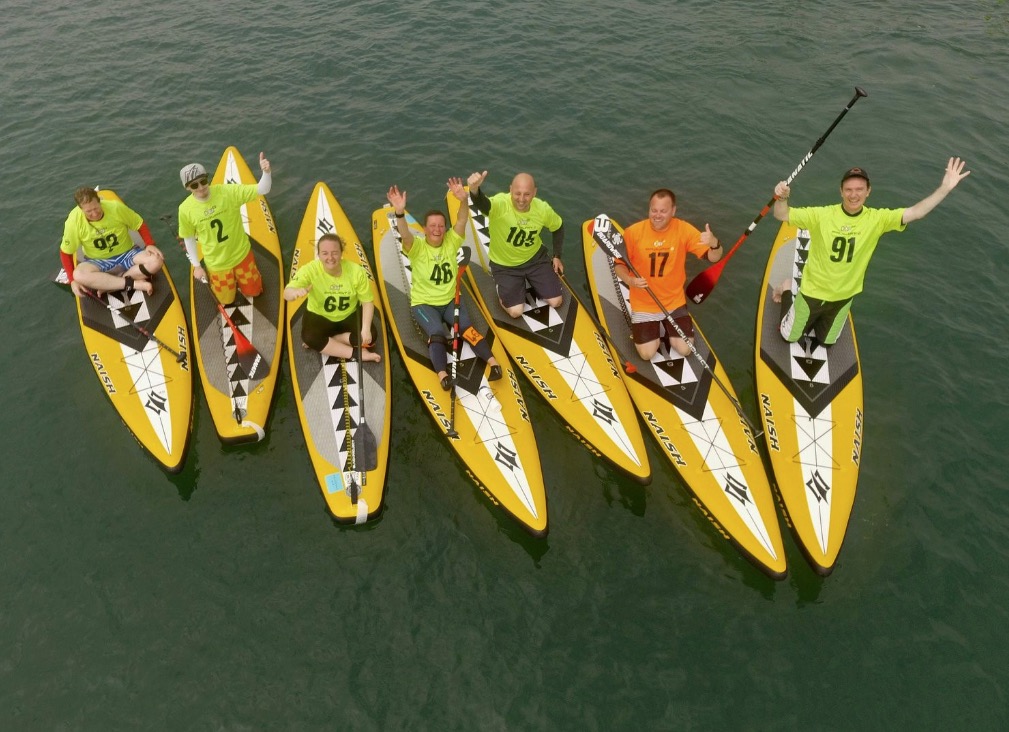 But, don't assume that this accessible event doesn't attract elite athletes. Racing is competitive and tight at the top end of the fleet – a small mistake on a start or a buoy turn will cost you heavily in your overall podium place. If you are serious SUP racer, I challenge you to see if you can take the N1SCO UK Nationals Crown – are you up for the challenge?!
If you missed the 2019 nationals, and like the sound of what N1SCO has to offer consider getting to one of the GB SUP Series race events during the rest of the year where you can race in the N1SCO fleet and experience the same benefits. You wont be disappointed!
SUP racing is going from strength to strength all over the world, but the UK is really taking a big charge in moving it forward. With extremely well established events for one design and development class racing it's going to produce some world class athletes very soon!
Learn more about the benefits of One Design SUP racing below...
Naish N1SCO National Championships 2019 Results