After the recent NewYork APP World Tour event last week Sean Poynter and Iballa Moreno were crowned king and queen of the event. The 2 Starboard Team members ripped apart the small clean swell at the competition. But we also feel there is something else that these two paddlers deserve a little more credit for.
The New York waves were mostly lefts during the competition so this meant that both the Starboard surfers were surfing mostly on their backside. To win a competition at this level by riding on your backside really does deserve a mention in our eyes. Having to produce speed, power and flow on a wave is way harder on your backside than surfing on your frontside. And if that wasn't hard enough imagine Sean having his fellow team mate Zane Schweitzer charging on his frontside throughout most of the competition.
To hold off other competitors and take the win at New York really shows the level of these two paddlers…. Respect!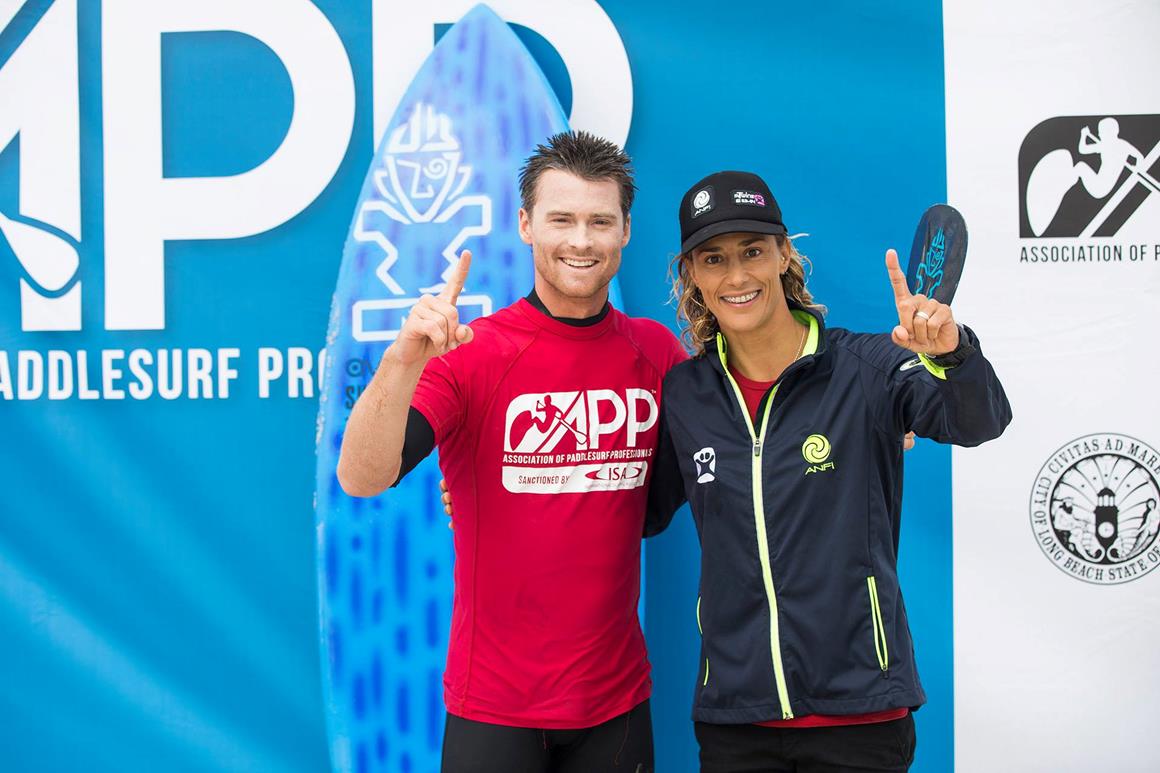 Mens
1.  Sean Poynter (USA)
2.  Zane Schweitzer (USA)
3=  Luiz Diniz (Brazil)  & Poenaiki Raioha (Tahiti)
Ladies
1.  Iballa Moreno
2.  Nicole Pacelli
3=  Terrene Black & Dominique Miller