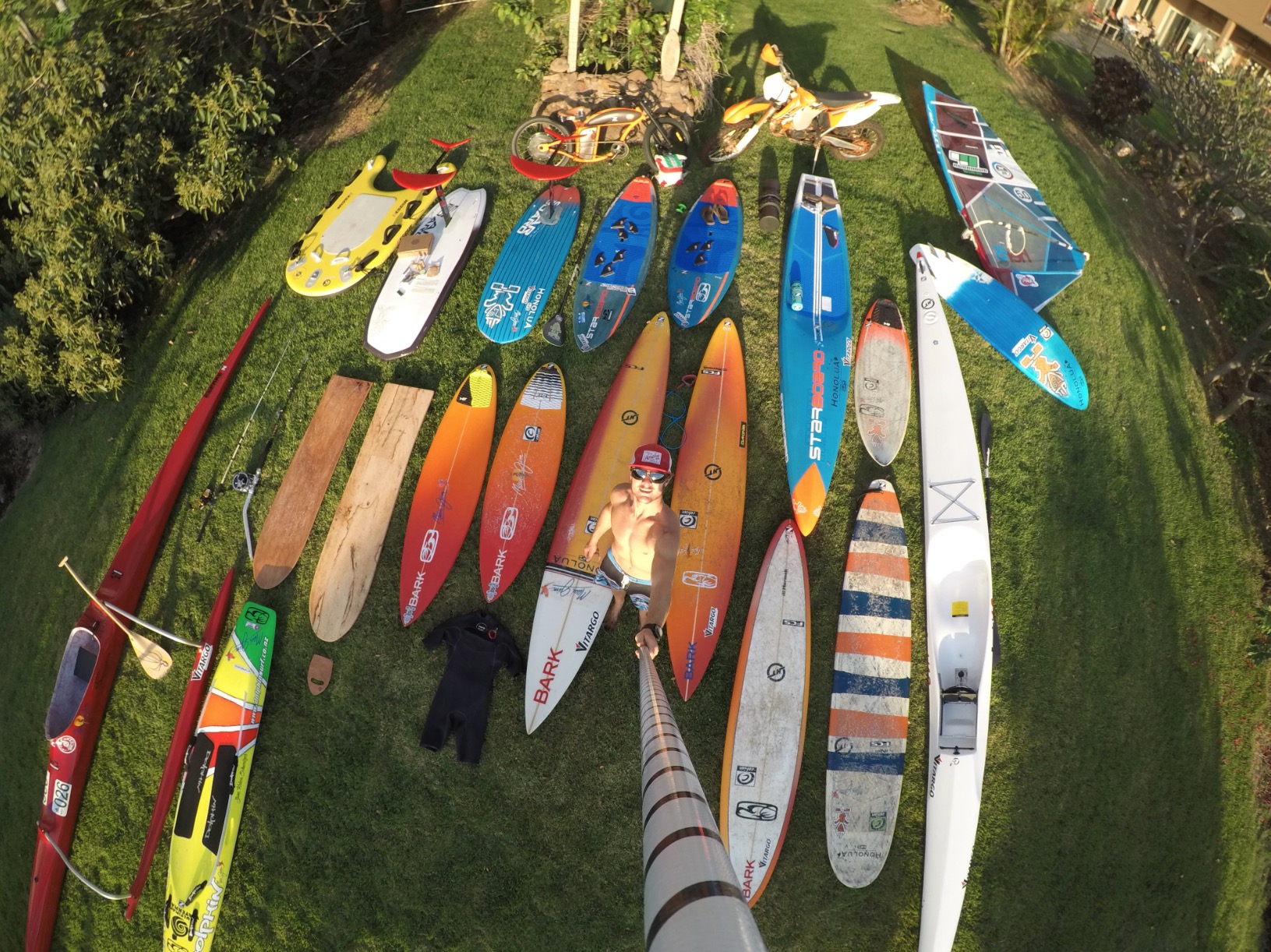 Zane Schweitzer is one of those athletes that needs little introduction. He has grown up with SUP, and without a doubt helped SUP mature into what it is today. Pushing the limits with smaller boards and bigger moves, Zane is a true SUP innovator. Fresh after his massive second win of 'The Ultimate Waterman' event in New Zealand last week, Zane talks to SUPboarder about his kit and why he needs so many boards.  I guess when you're the words best waterman you can never have enough hey Zane!!
Name: Zane Kekoa Schweitzer
Age: 23
Weight: 160lb / 72.5kg
Height: 5'6
Home Country: USA
Main SUP Discipline: Surf and Surf-Race/Technical Course Race
No. of Boards in Quiver: Plenty… 17 boards, 2 boats, Surf Rescue Sled, Windsurf Rig, Dirtbike and RayVolt electric bike!
Boards :
In SUP Surf I use the 2017 – 7'2 x 24″ Starboard InZane Pro Model for 80% of my SUP Surf sessions! It is my all-around go to board for all of the stops on the APP world tour, as works well in a diverse set of conditions! The other 20% I'm on a 10'6 Longboard style Starboard for small surf or a Pe'ahi gun!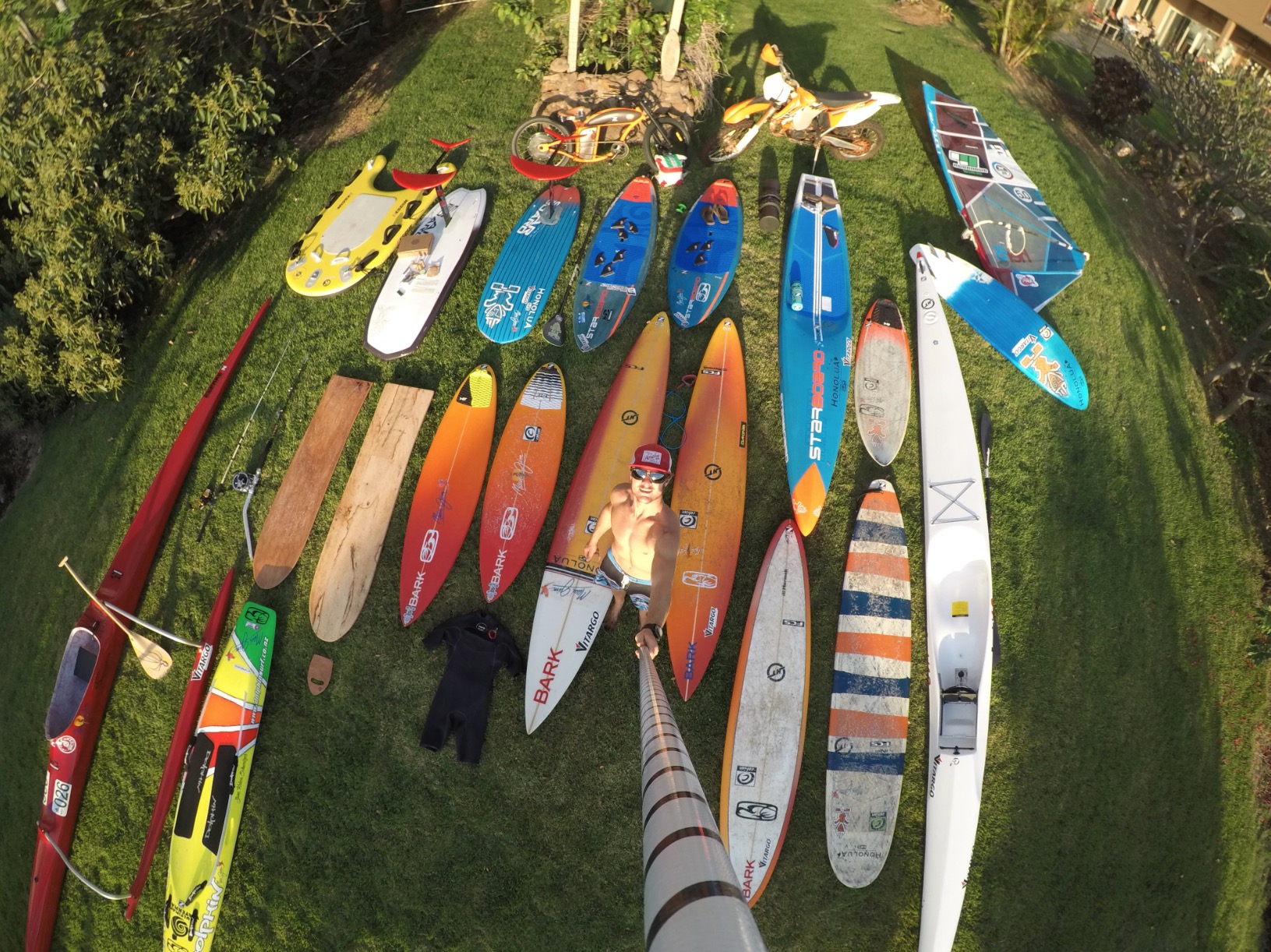 – Starboard Zane Kekoa Schweitzer Signature model – 7'2″ x 24″ x 3.6″ x 68liters with interchangeable tail system.
The new outside fin placement combined with the diamond tail will give you much more drive and power in your all around surfing. In larger surf, the diamond tail improves control and drive from the bottom turn to top turn. For smaller gutless beach break waves which require high performance and release, just remove the tail and feel instantly the explosiveness it creates off the top turns from the sharp squash tail. Removing the tail option also creates a wider tail end for more speed down the line and consistency through flat sections.
Bottom Shape: "Mono-concave to slight V Tail." We use inverted EVA deck pads to avoid waste, thus every second board will have a reverse colour combination from what is featured.
This board I use most sessions when Stand Up Paddle Surfing; from mushy knee high beach breaks, to quadruple overhead hollow reef breaks. It's my most diverse board I have in my quiver for competition and most free surf sessions with the option between switching the tails and as well with years of R&D to perfect a shape I'm proud to share with the world!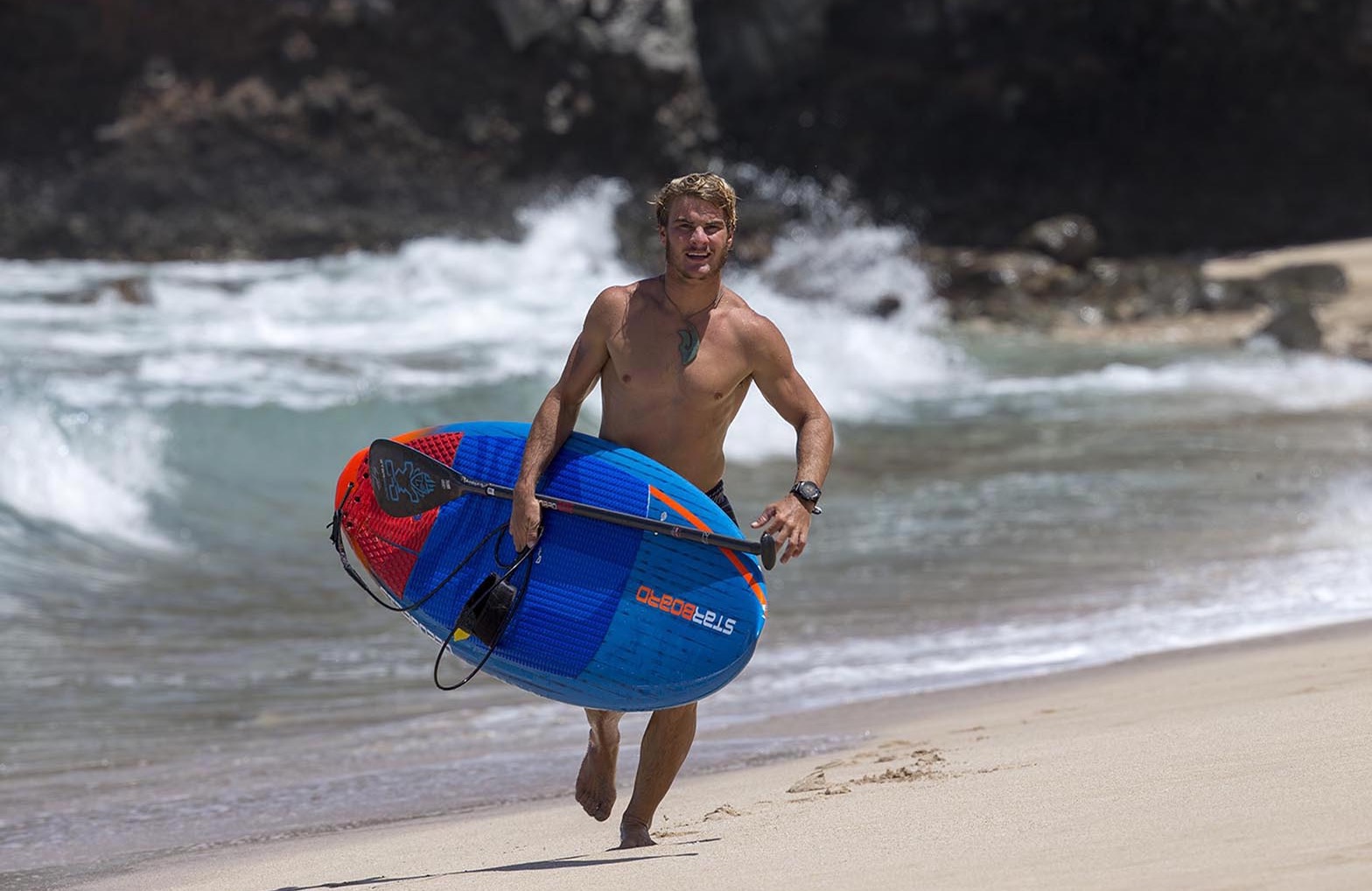 – 6'9″ x 23 x 3″ Hyper Nut
This board is awesome for mushy, soft waves, especially waves with a "flat" face or sections. It's built for speed and drive and it makes not-so-great waves fun!! Lately I have been using it for almost all my Hydrofoil sessions and am loving it! With the hydrofoil you don't need nearly as much volume or board as you would be used to before, so smaller the better.
I also have a 7'2″ hyper nut in the photo. I use this board for teaching most of my Hydrofoil lessons and camps with Maui Sports Adventures!
– 12'6″ x 23.5 x 9″ x 261liters
This is my go-to race board on tour with the APP and as well for most of my SUP endurance/race/surf race sessions! It's the fastest production board around. Especially for when I am traveling around the world on tour and can only bring one board; this is the one I trust to bring for very diverse and wide variety of conditions; from flat water, to choppy, Surf race to downwind, it excels as the board of choice if I could only choose 1!
-12′ and 14″ x 23.5 Starboard ACE for down wind specific events or events that are going in choppy, messy upwind/upswell waters.
This is the all time best board for upwind and downwind SUPing in the world. The ACE is known to destroy the field in upwind and upswell conditions and I love it for just that and also downwinding for sessions like the Maui Maliko run.
Paddles:
– I use the Starboard Enduro S for sup surf, and when in big surf I might use an enduro M. For Race I've been mostly using the Starboard Bolt M Stiffness in 35!
Favourite Leash: Revolwe Yulex Bio Based Surf Leashes
Favourite Fins: InZane pro models with Black Fin Project
Sponsored by : Starboard, Honolua Surf Co., Maui Jim Sunglasses, Cobian Footwear, Black Fin Project, Parley For The Ocean and Sustainable Surf!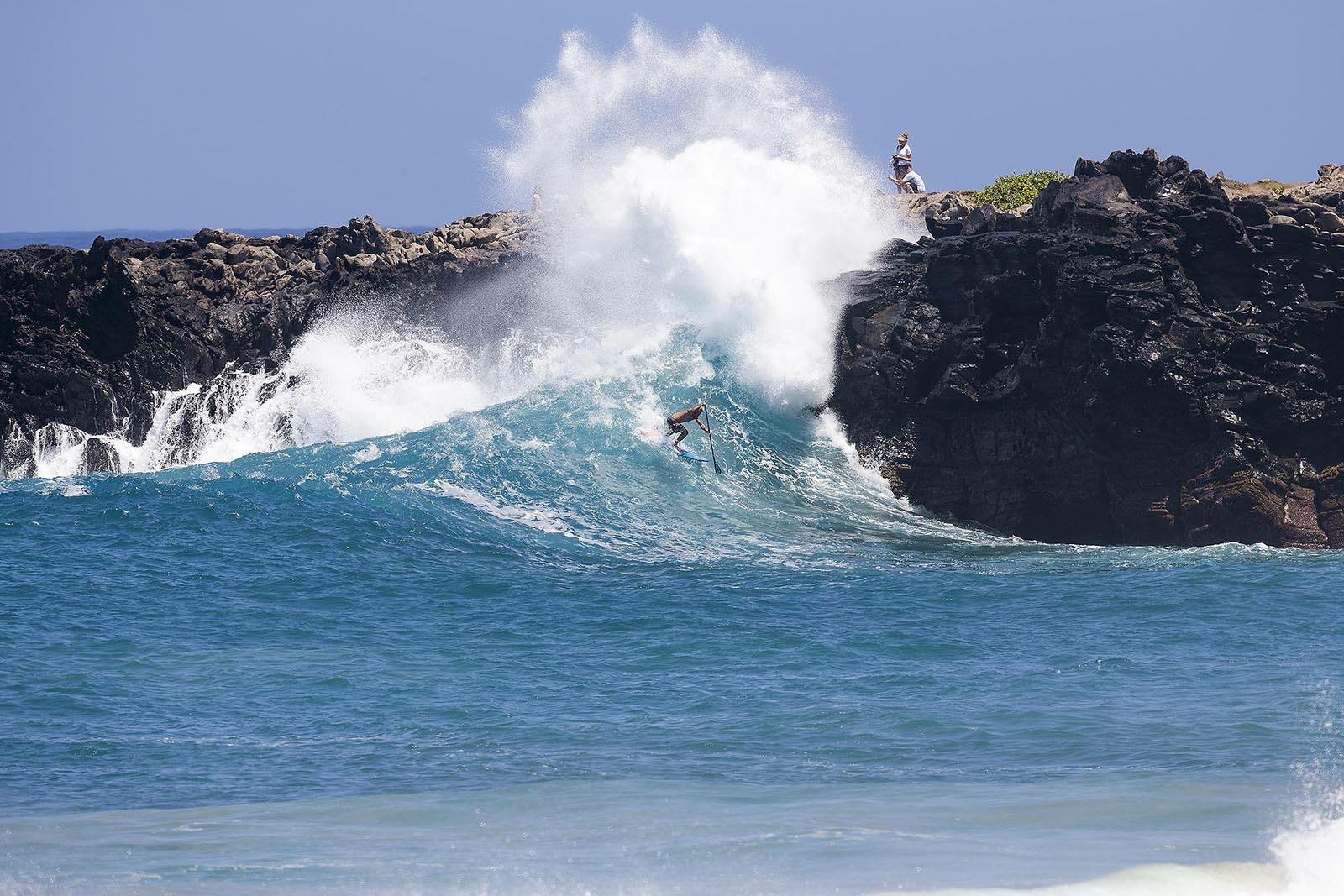 To find out more about Zane, his travels and competitions check out his website and facebook page.