Air Degree 10'6" x 32" / RRP $599 as a package
In this SUPboarder review we look at another cheaper price point SUP to get you into the sport – the Air Degree 10'6, a very new brand whose boards we've never seen until now. There's no doubt that new SUP companies do have to prove themselves to us over time, but the first signs are very good for this all-round inflatable SUP. It maybe a cheaper price point SUP but at the moment we can't fault it. It does everything it should do and at a cheap price! A great first iSUP for an all-round paddler.

Board details:
Length        10"6′
Width         32″
Thickness   5″
Fin set up   Easy slide-in and removable center fin
Weight       10.2 kg
Rider size   50-95kg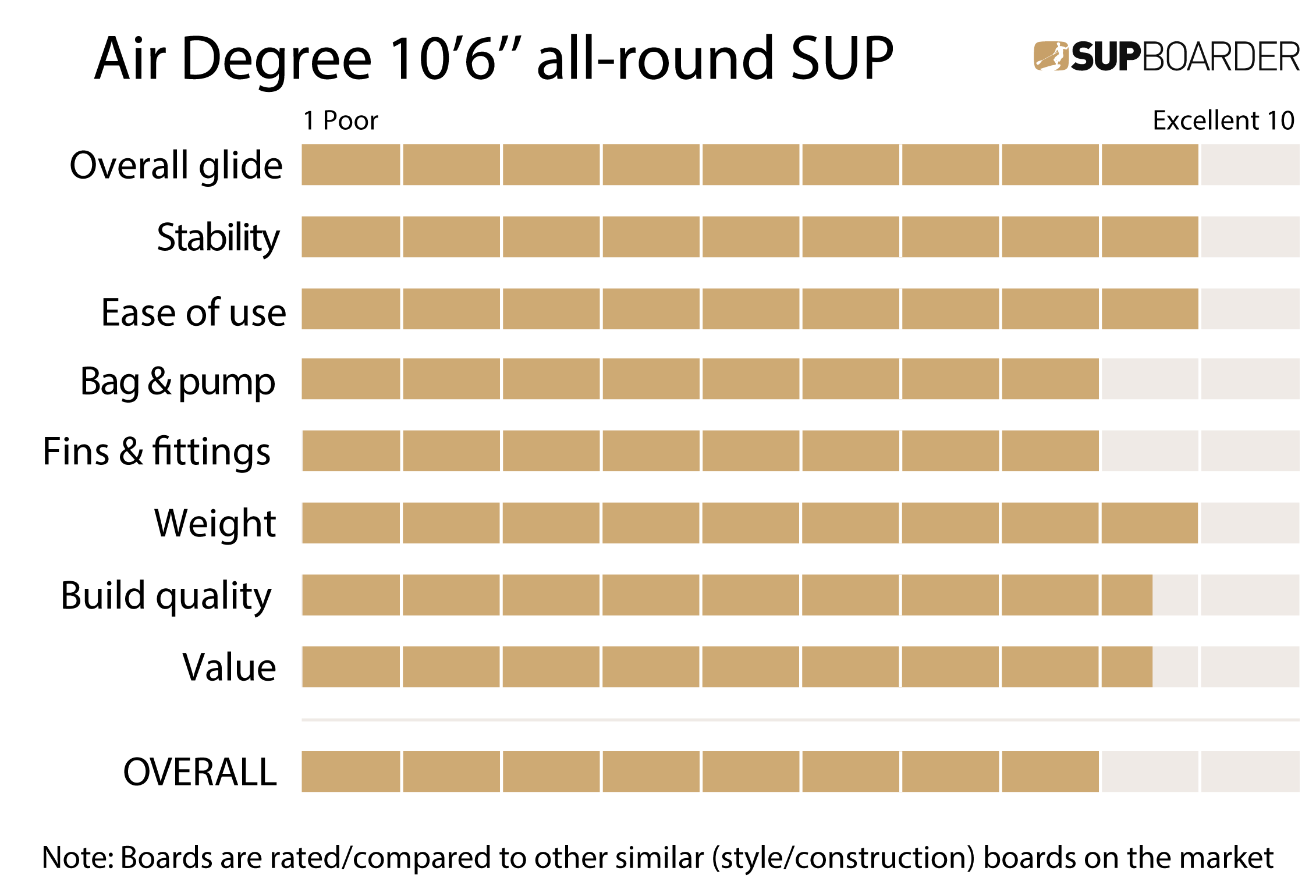 View the board on Amazon here.