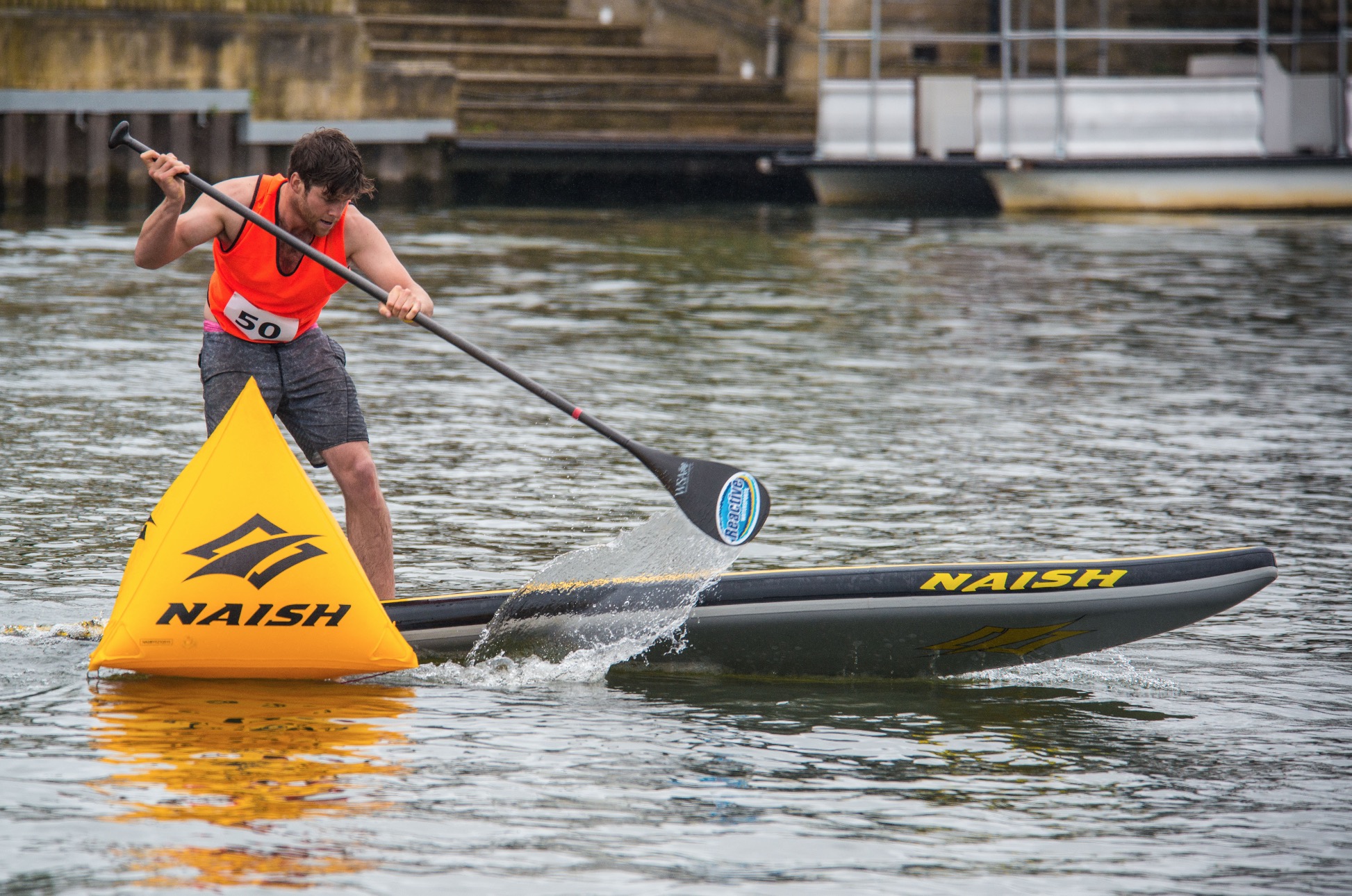 N1SCO racing is a fun, action packed day of racing for all abilities. Open to everyone, the one design inflatable Naish fleet makes the racing a level playing field so there is no question as to who has the latest, greatest, fastest equipment! Everyone competes on a Naish One Design 12'6″x30″ board but the paddle used is the paddlers choice. The general format of the racing consists of a 'medium' distance race (approx 400m), a sprint series (approx 100m) and a 'long' distance race (approx 2 miles). So race days are always good value for money with more time on than off the water!
To give you the best chance on race day, mens 2015 N1SCO champion Ben Fisher gives his top ten tips for racing N1SCOs…
Board pressure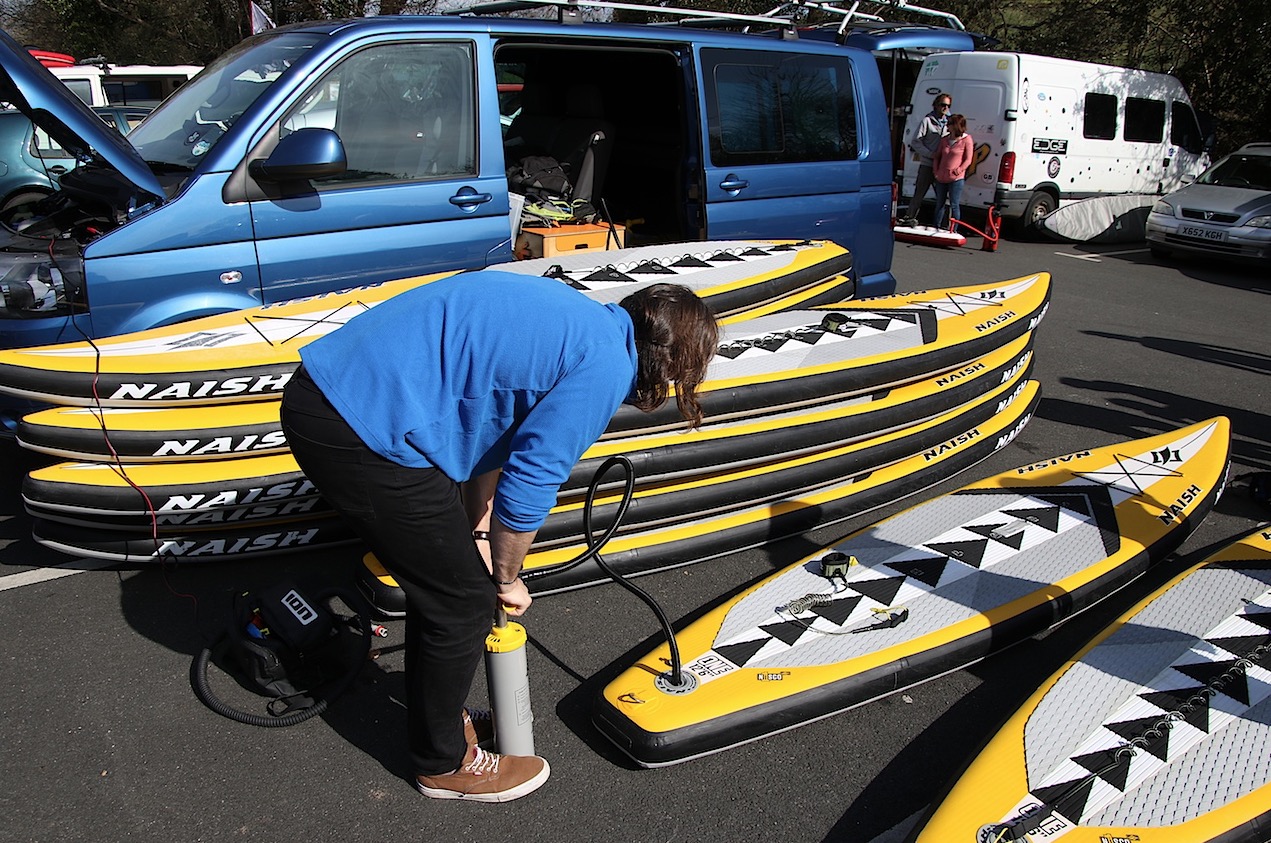 On the morning of the race the main topic of conversation is board pressure. 'What pressure have you gone up to?!' They are designed to be pumped up to around 14 PSI and that's what I tend to ride/race mine at. Some people like to keep pumping, but I personally can't see any benefit in this (additionally getting it to such a high pressure will tire you out before you even start racing!).
Warm up
Have a good stretch and quick paddle before the start. The first race is always a bit of a killer, so try to get your muscles and body as active as possible before the start line.
Assess the conditions
Understand whether there will be any effect from wind, tide or current, and plan your route accordingly. Having a quick paddle before the start will help you get to grips with the paddling conditions.
Start line
Avoid getting boxed in. The start line can get pretty busy, and some areas get bunched up, so try to avoid these areas. There's nothing worse than getting boxed in from paddlers either side and not physically being able to get your paddle in the water! In the middle and at the end of the line near the starting buoys are often the worst areas but it does vary from race to race.
A good start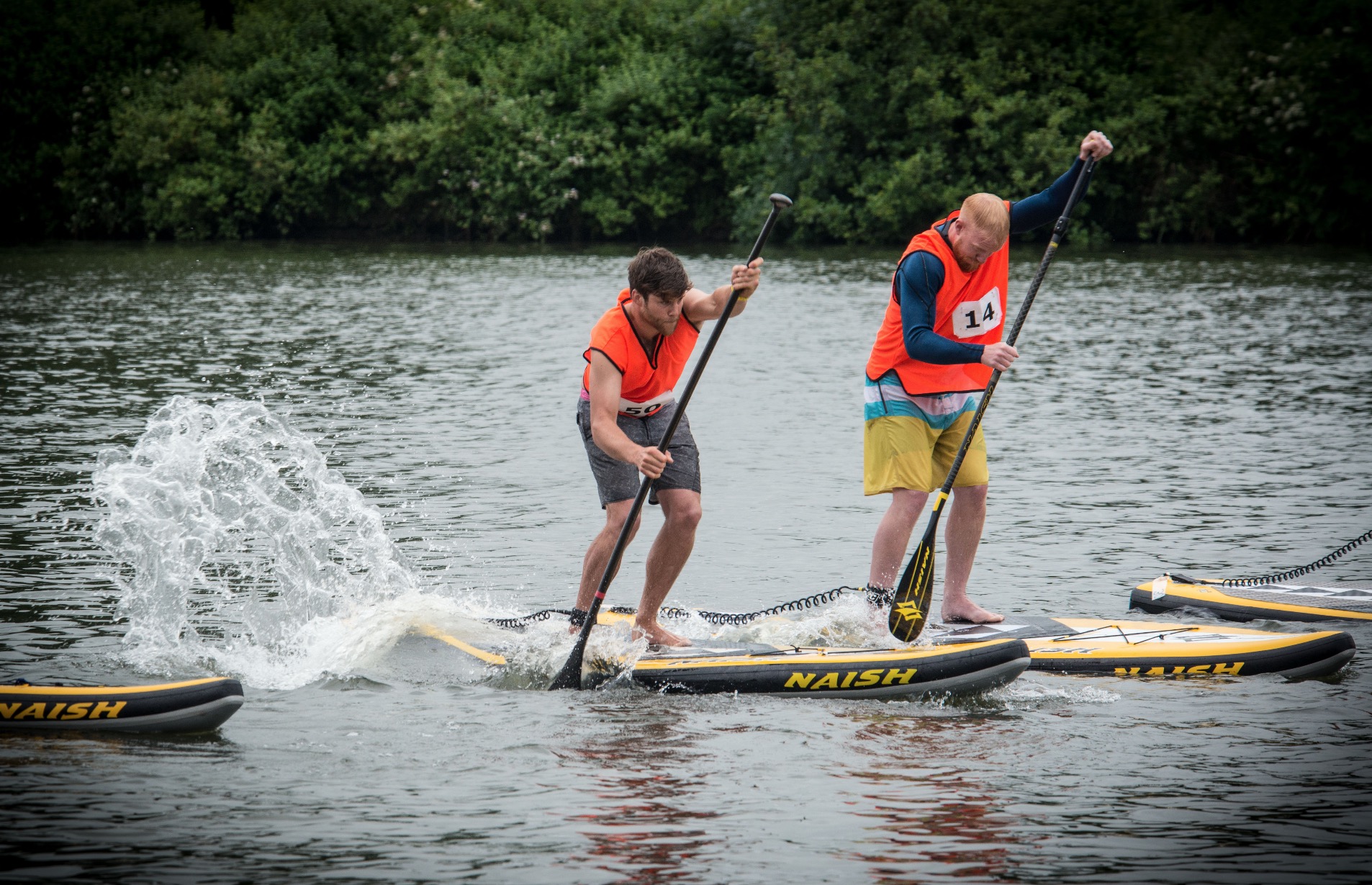 Try to break away from the go. If you can't go full tilt to break into clear water, work to get on a draft chain of other paddlers. If you're not planning on being at the front of the fleet, be aware the wake of 100 odd paddlers off the start line makes for pretty choppy water, so keep your head down and push through the chop. It soon subsides!
Contact
Don't be afraid of a bit of argee- bargee… that's all part of N1SCO racing! The N1SCOs are pretty durable so there's no risk in breaking them, just yourselves!
Buoy turns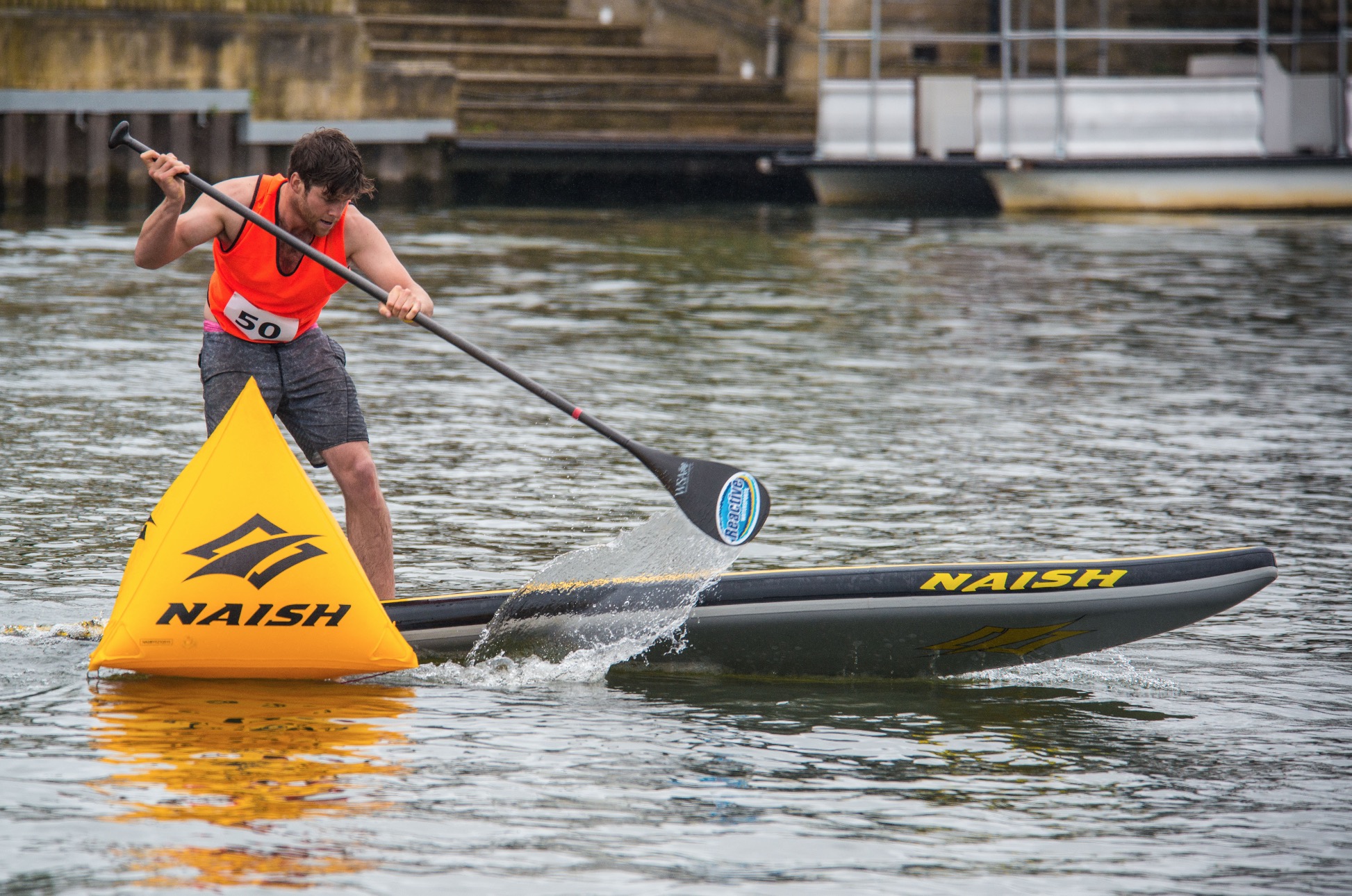 Due to the nature of NISCO racing, in sprints especially, the turn makes up around 20-30% of the duration of the race and means the difference between winning and coming in at the back of the pack. Practice your buoy turns in advance and pick the right direction that works best for you on race day.
Pace yourself
Easier said than done! NISCO racing consists of 5 or more races of various distances. It's not over in just one race or heat, so make sure you don't put everything into the first race. The final results are made up of a combination of all the races.
Nutrition
Due to the number of races and the fact that the races are very short distances I always find it a challenge to eat properly; you don't want to see brunch and lunch for a second time! I tend to have a big breakfast (porridge and fruit) and snack through the day on energy bars and water. Things that sit well in your stomach. But everyone is different so figure out what works best for you.
Enjoy it!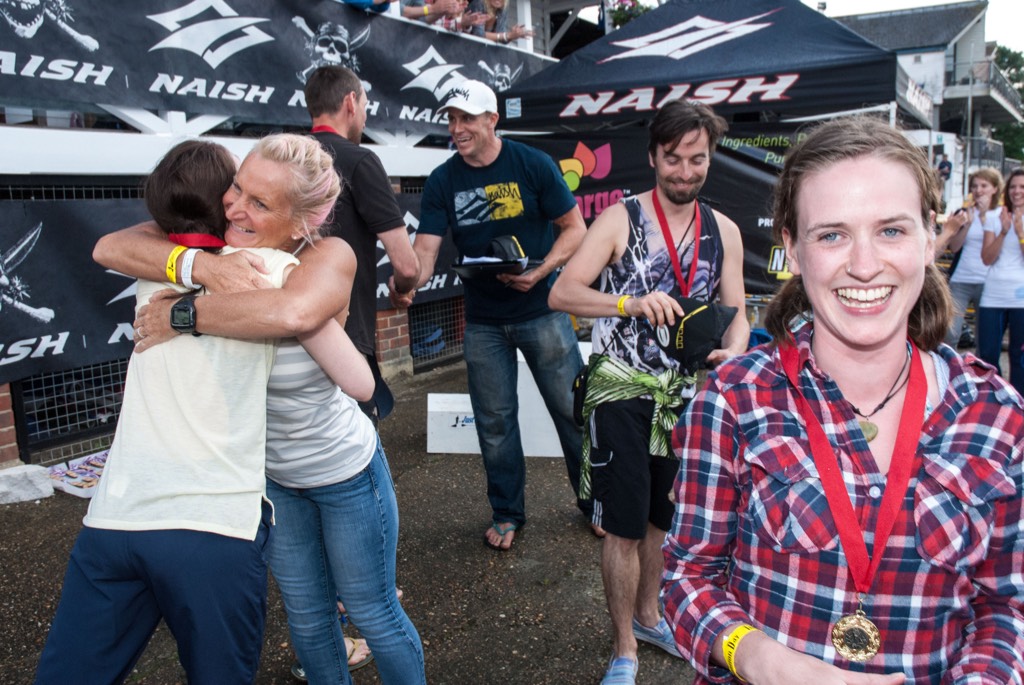 Always remember that the whole point of NISCO racing is that it is supposed to be an enjoyable day of racing. Be competitive but remember everyone's there to have fun.
Words : Ben Fisher
The 2016 Naish One Nationals will be held in Weymouth on the 9th July. Open to all. To find out more information and to get involved with the N1SCO events check out www.supboardermag.com/N1SCO 
N1SCO racing is the perfect way to get into SUP and SUP racing without having to buy your own kit. And it's great fun, and great value for money too. So get involved with N1SCO this summer.