British SUP adventurer and founder of THE BIG STAND charity Charlie Head recently undertook an epic expedition from the primary source of the River Amazon, 1800km's down river tackling white water rapids and huge endurance distances on his inflatable SUP.  Charlie's trip was filmed by Red Bull and is now available for all to watch at Redbull.tv. and through the Red Bull TV app.  In the documentary Charlie battles kit breakage, injury and infection, on top of the pressures of a long distance trip. It's a must watch!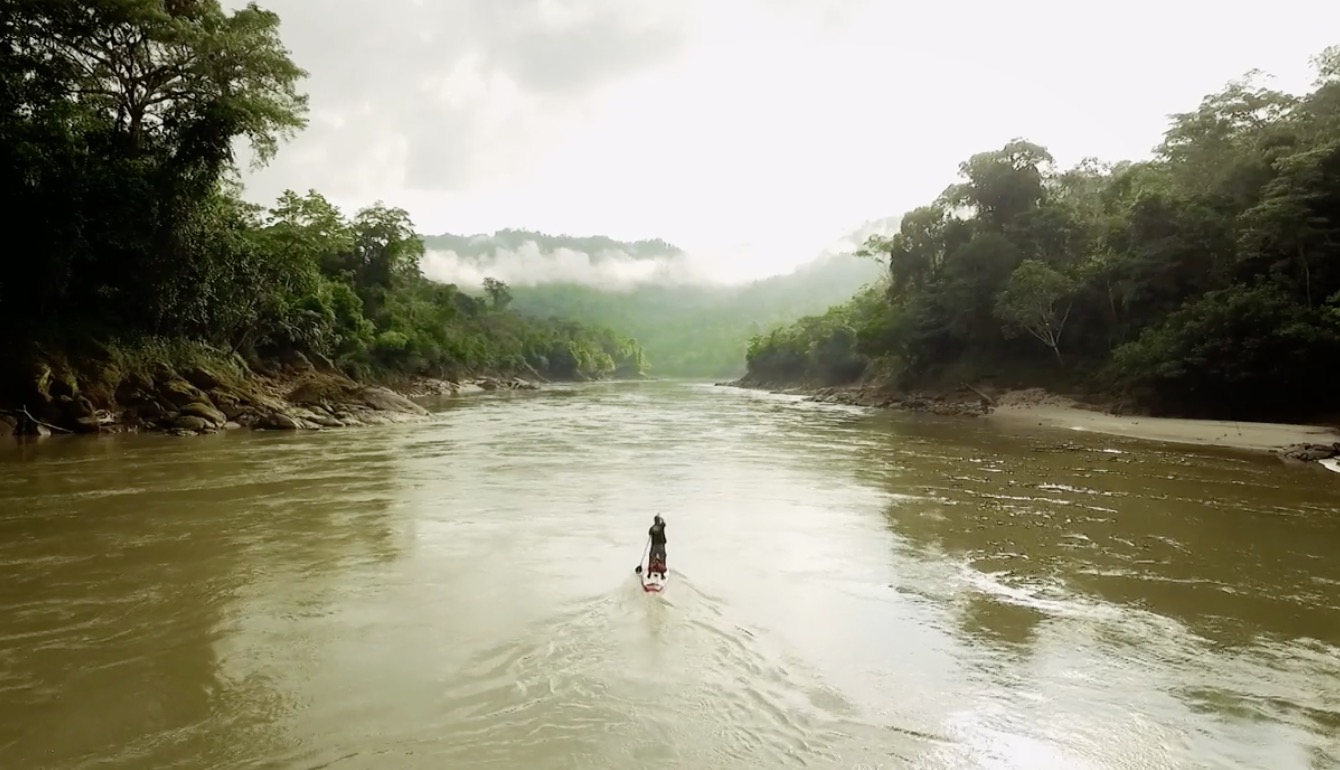 Watch Charlie's full Mission Amazon film here : Redbull.tv
In the beginning
Charlie caught our attention in 2011 when he set off alone and unsupported to paddle from Lands End, UK  to Central London via the coast.  His trip was full of highs and lows with Charlie documenting much of his trip on Go Pro letting viewers into the strong emotions he felt on the trip.  In 2012 we interviewed Charlie in London – check out the full interview here;
Following his Mission Amazon SUPboarder joined Charlie and THE BIG STAND on a post expedition 'chill out trip' – a 7 day gentle paddle around the island of Ibiza in the Mediterranean.  Days of wild camping and paddling with Charlie gave us an appreciation for how tough Mission Amazon really was, but also how resilient Charlie is. He has an incredible sense of adventure and above all is super passionate about protecting the environment we paddle in, through his Charity, THE BIG STAND.
Check out the video of the Ibiza trip below:
Read  Charlie's full SUPboarder feature 'SUP Ibiza – a different look at the party Island' here.
Mission Amazon is the first time we have seen adventure stand up paddleboarding on Red Bull TV – showing us that stand up paddling is capturing the imagination of masses.  Our sport is incredibly diverse, and can fuel the fire of adrenaline junkies, allow us to exercise our competitive side as well as allowing us to relax and unwind as the sun goes down.  Where will SUP take you next?
If this guy gets you inspired – check out everything CHARLIE HEAD on SUPboarder here.
To find out more about THE BIG STAND charity visit their website here : www.thebigstand.com and stay up to date with Charlie Head and his adventures on his FaceBook here : www.facebook.com/charlie.head.94