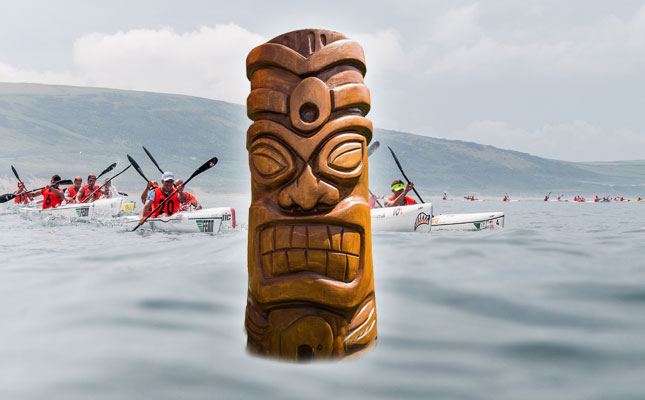 Last year SUPs were included for the first time in the ICON classic. Entries were limited to 8 paddlers who, after qualifying for the event, proved that SUP racers could take on the challenge of an 11km open water course around the top end of Devon.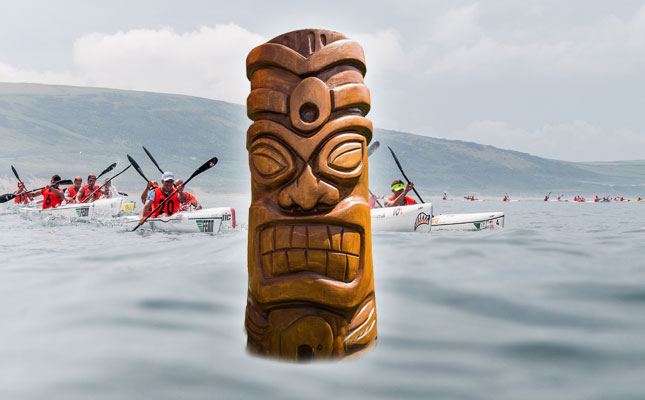 For 2016 the SUP entry has been increased to 30 paddlers and if open water, downwind racing is something that appeals you can read about the 2015 race here and here is the race info from the ICON organisers;
The Icon Classic is Britain's best known downwind surf ski race. Now in its 7th Year, it has become a key date in the GB Ocean Ski Series Calendar
Over the past seven years, the race has grown in reputation, attracting top European paddlers from Spain, Portugal and France.  Andre Santos (Nelo), Luis Ventura Verino (Elio), Yannick Laousse, Angie Mouden and Joep van Bakel are just to mention a few.
Last year's event proved to be the best yet with awesome downwind conditions – check out our blog for the full race report here.  The trial SUP category was such a success that it's now part of the Classic event and looks like it will attract up to 30 of the UK's finest competitors.
The Course
The Classic course doesn't come without its challenges. Morte-Point (French for Death Point) didn't get its name without good reason! This headland has a dark history of ship wrecking on its sharp jagged rocks and should only be navigated at certain times of the tide. (For a full flavour of what used to happen on Morte-Point, Google the history of Mortehoe village and you will find it has a very colourful past and is well known for wrecking the supply ships heading for Bristol.)
From low to mid tide you can see a line of sharp rocks that extend out another mile from the headland. This is one of the contributory factors that make Mortepoint point extremely dangerous if navigated at the wrong time. This stretch of water also has the second fastest and highest tidal flow in the world and can regularly reach a height of 10m. As you can imagine, that amount of water moving over the headland rocks creates serious swirls of water and is likened to a washing machine! Not many paddlers have experienced those type of conditions before. Even without paddling you can be moving at 12 knots! That is why the Classic race only ever starts 90 minutes before high tide and never earlier! By then the rocks are well covered and the tide has passed its fastest surge which is during the second third of the tidal flow.
After navigating Morte-Point, the course follows a fairly straight line up the coast. However, if you get too close to the remaining headlands you can still experience some interesting water! As well as the challenges of Mortepoint, the race start line can throw up a descent size swell on any day. So there are a few challenges to deal with as part of the race organisation, any one of which could result in postponement, cancellation or moving the event. On the plus side, when conditions are good this race is a real cracker!
Safety
Event safety cover is organised by Saunton Sands Surf Life Saving Club who provide 5 crewed IRB's (inshore rescue boats), 3 headland spotters and 4 drivers that make a 40 mile round trip with trailers for IRB support.
In all, a minimum of 17 people volunteer their time to ensure the highest standards of safety cover. If this event was run on a commercial basis it wouldn't be viable. All profits from the event go to Saunton Sands Surf Life Saving Club.
In addition to the IRB safety cover, there is also a 35-foot RIB anchored at the half way point and is fondly known to the regular competitors as the 'Mother Ship'.  However, it's official name is 'Lundy Explorer' and is owned by Ilfracombe Sea Safari. Keep an eye out on Icon Sports FB page for 2016 updates.
Unlike most racing in the UK this race requires competitors to qualify to take part, please contact David Tidball on iam@phibian.org for more details