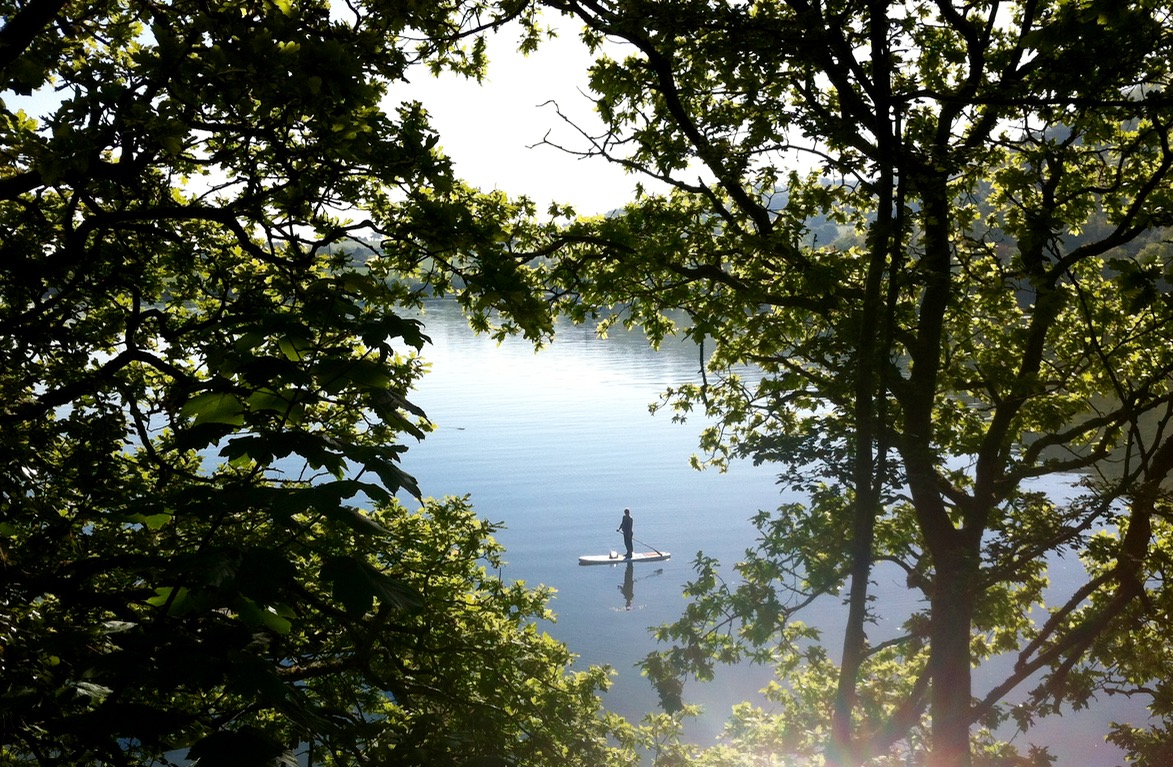 Almost all SUP boards can be used for any number of paddle adventures. You don't necessarily need a specialist board. But before you head off towards the water it's well worth taking a bit of time to think about your kit. Here's the SUPboarder back to basics guide for SUP gear –  kit to take with you when cruising about your local waterways;
With the arrival of spring and summer on the horizon it's time for the non-racers amongst us to start to paddle a bit further, to see what's around the next corner on the river or into the next bay on the coast. Going further means taking a little bit more kit with you.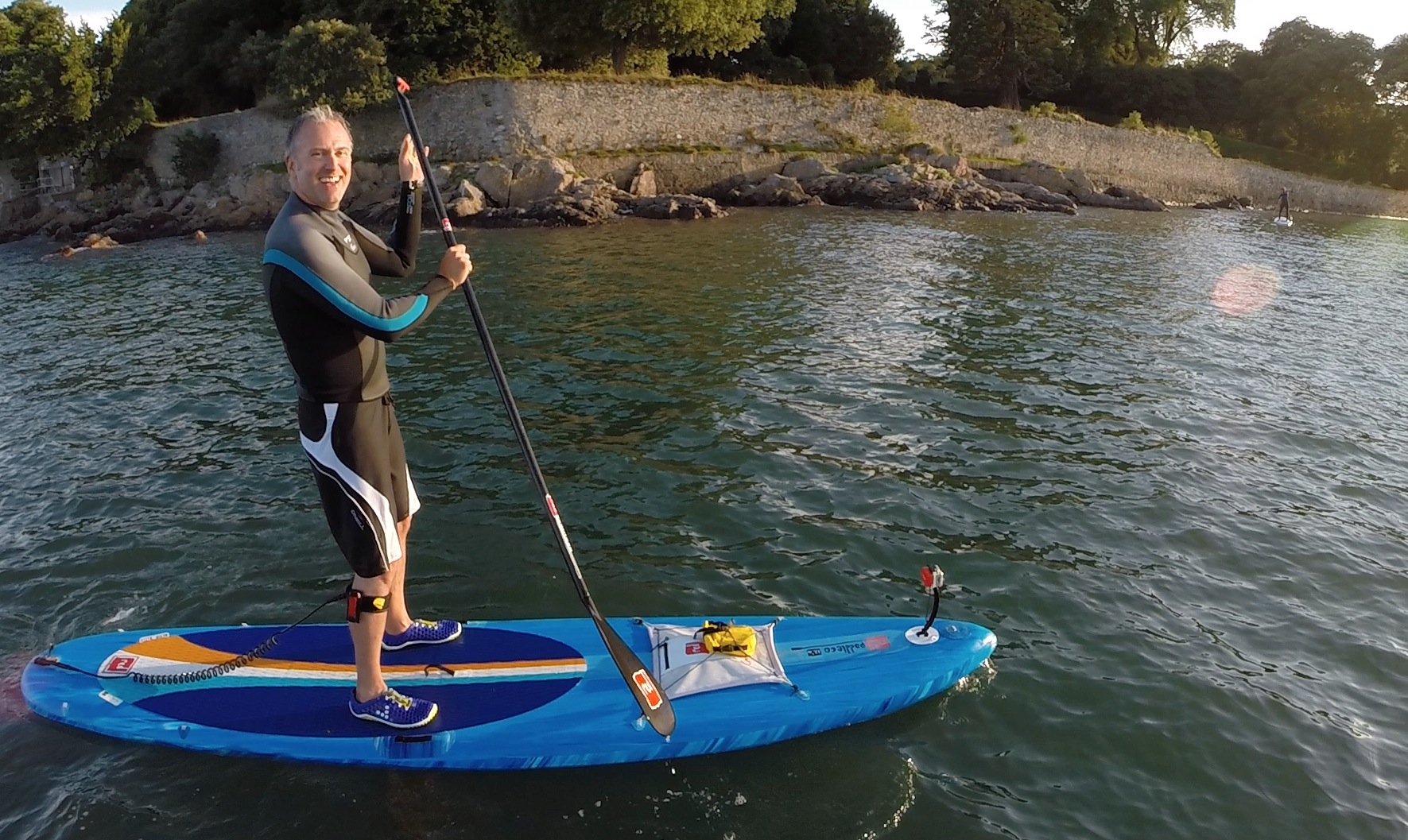 Any board will do for a potter around the coast or inland waterways, but a longer board will give you more glide meaning you'll be able to go further in the time you have and use less effort to get there. Just make sure the board is wide enough to give you and the kit you're carrying the stability you need. A board thats small and light to carry to the waters edge is not necessarily the right board on the water!
A coiled leash is a great idea for flatwater exploring as it doesn't trail in the water catching any weed or debris as you go. Ankle to calf is down to personal preference.
The fin you use will largely depend on the board. Many shorter inflatable SUPS have fixed fins but if your board has a fin box then choose something that's not too long in case there's less water than you anticipate! A longer fin will aid in tracking (going straight) but a shorter one can be an advantage in some situations, and allow you to explore those shallower areas.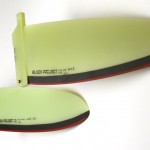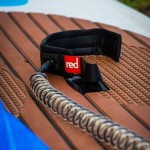 If you are wondering where to paddle then you could check the SUPboarder tips for finding a new spot or check the SUPboarder club map to see if you can get some local info or join a group for a paddle. When you've picked your paddle spot check maps for access, the weather forecast for conditions and, if going for a coastal paddle make sure you know what the tides are going to do. Getting back at low tide to find exposed mud flats could present a set of frustrations and risks that you are unprepared for.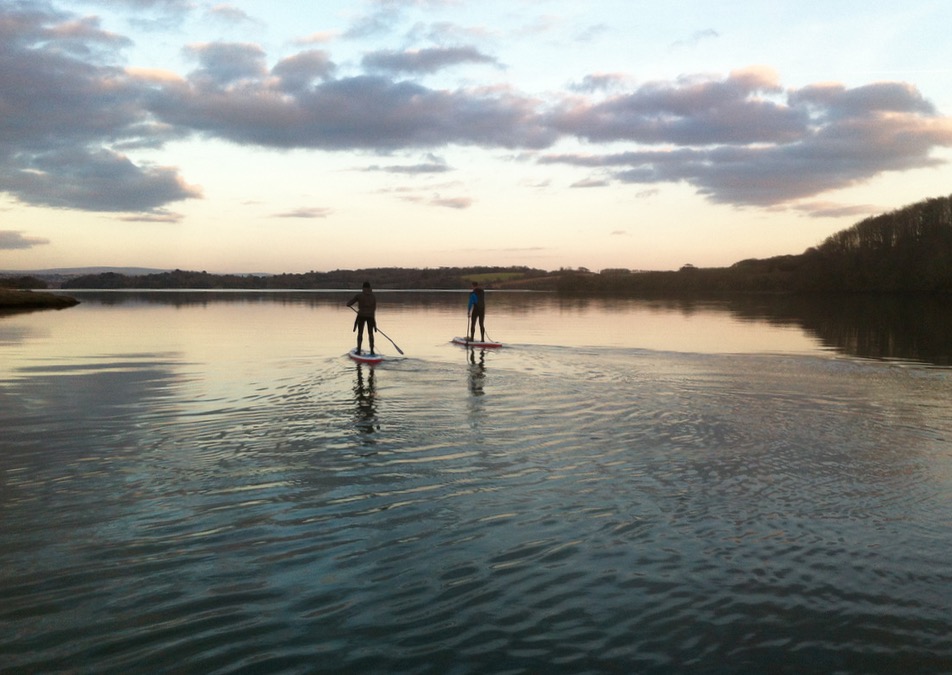 If you're aiming to paddle for an hour or more think about taking some water and something to eat with you as well as your phone, in a waterproof case or bag if its not water-resistant. You may need this if you get injured, lost, or run out of energy to get home! So make sure it's charged. It might seem daft when it's raining but think about taking sunblock, and a hat, as well as some money for the pub and a lightweight jacket. Most of the time you shouldn't need extra kit like the jacket but that one time you or your mate needs it you'll be very glad you brought it. And if you're thinking about a stop at a pub then you'll need something for your feet, flip-flops are better than nothing when faced with an unmade path or a pub beer garden and 'wet-shoes' are great if you've got to carry a board for any distance when you reach your destination.
Carry kit either on the deck in a dry bag if there are tie downs or in a backpack, waterproof if you can. Dry bags are available in a range of sizes and some, like the Red Paddle dry bag can be clipped straight to cargo points on deck. Taking a larger baby you'll have plenty of space for the above items as well as a spare change of clothes if going for a longer paddle. It's always better to be over prepared than under!
Wherever you paddle this summer make sure that you have the right kit and knowledge to paddle safely and to have fun on the water. It's always worth taking a few mates too!