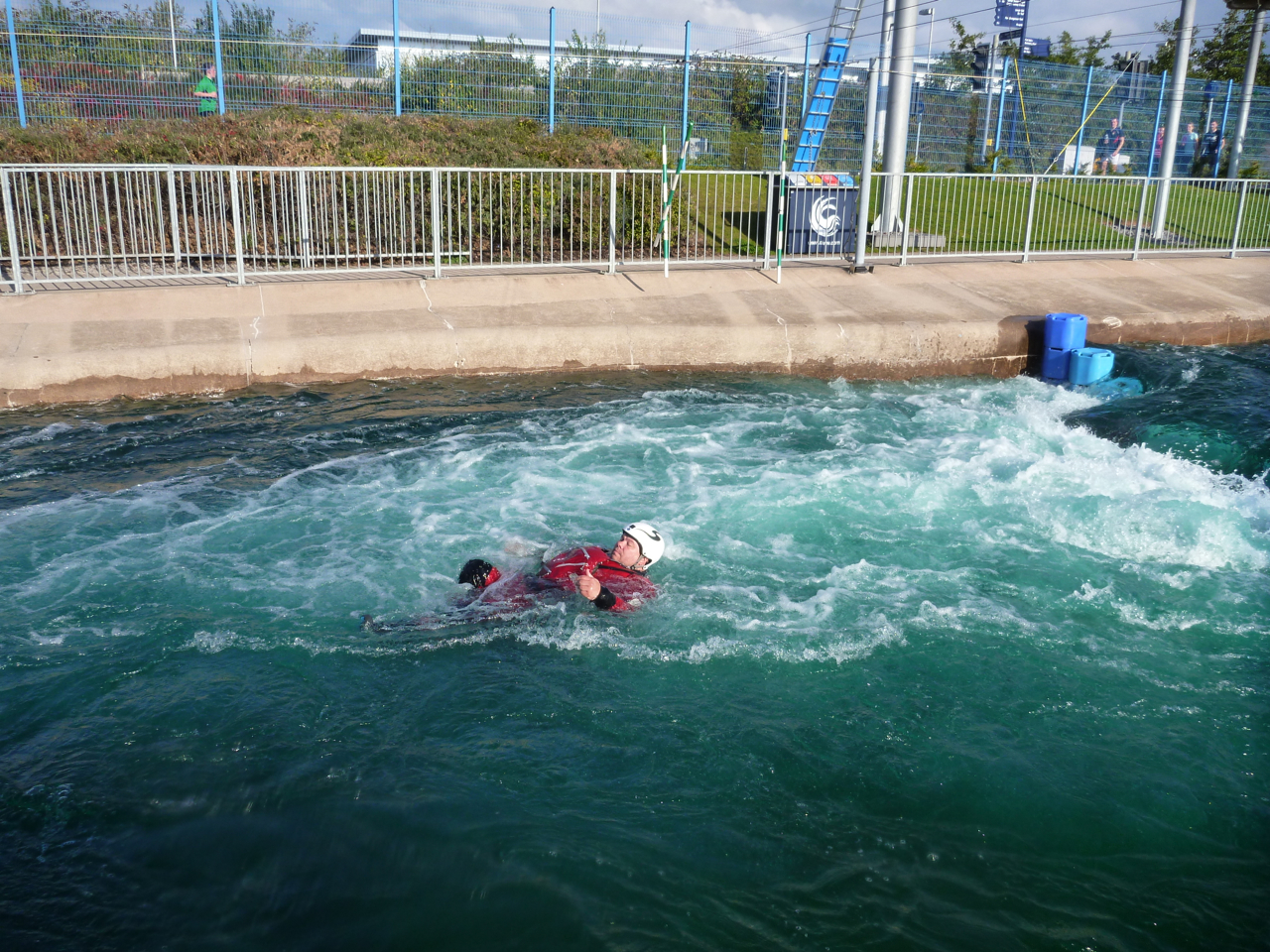 WSA SUP and Surf Conference 2015
Here at SUPboarder we're always keen to keep our knowledge up to date and learn new skills so were very keen to attend Europe's first SUP and SURF conference hosted by the Water Skills Academy (WSA) at the Cardiff International White Water center. Chris from SUPboarder spent the day at school.
Arriving at the CIWW I was greeted by Ben from WSA who had decided my itinery for the day, a morning taster session on White Water safety and an afternoon session on Coaching the Differently Abled. A full day on and in the water but I had time to have a quick look around the facility first.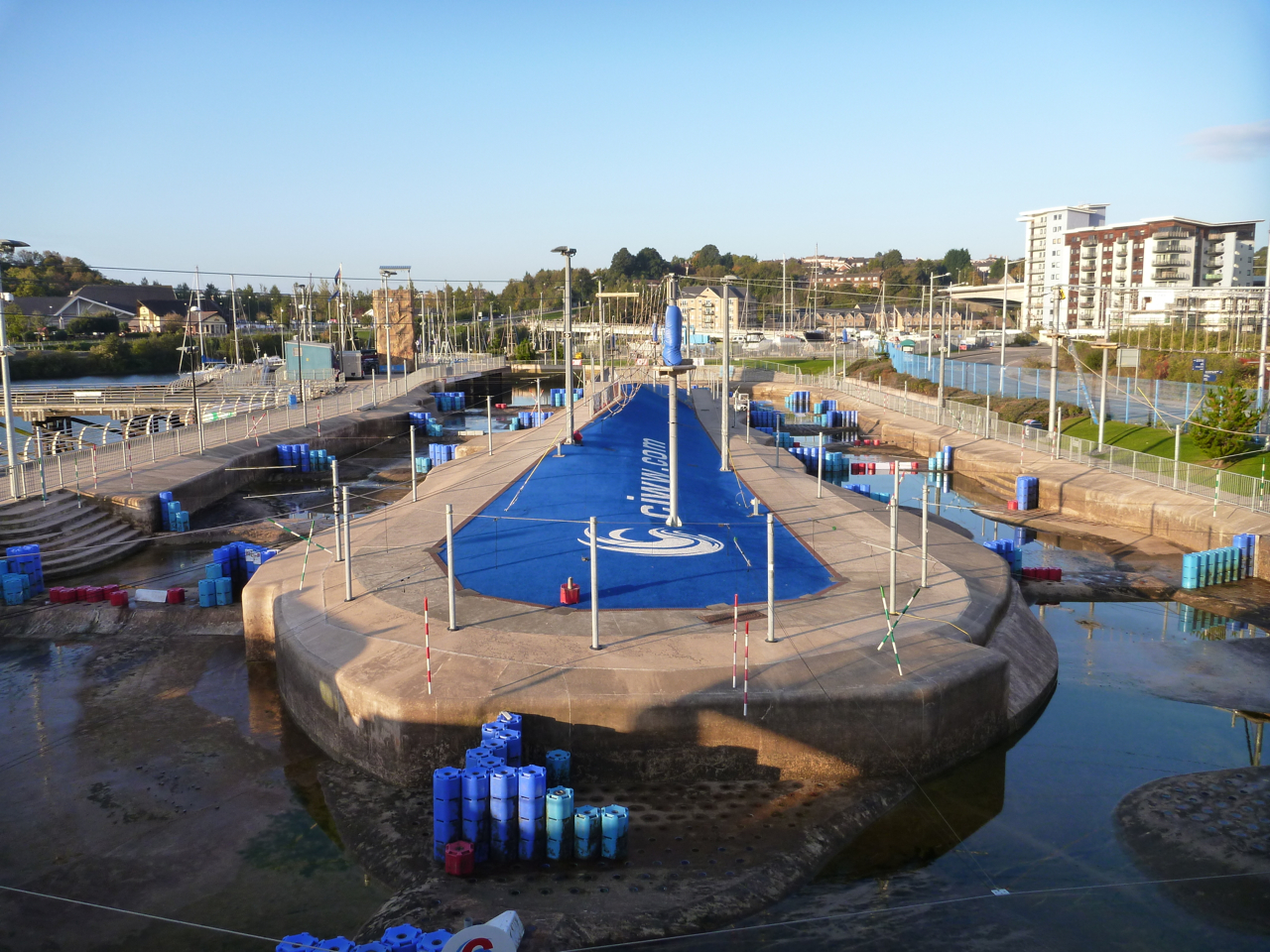 For those who've not been the CIWW is a short loop of man made white water, ideal for learners to experienced WW paddlers looking to sharpen their skills. Currently not open to SUP paddlers, the conference was, in one way a stepping stone towards opening the way for SUPers to benefit from a controlled environment to learn how to paddle in white water.
First item on the day was a welcome by Ben and an introduction to the WSA instructors for the day. Chris was leading the taster session for WW safety and a group of us followed him to get kitted up. Tony from Green Dragon turned up dressed for the location, dry suit, boots and helmet, BA and safety kit, one of our group wisely elected to try a CIWW drysuit while the rest of us had a selection of summer and winter wetsuits. Once we'd all been fitted into our BAs and helmets our session started, in calm of the river.
If you've ever watched Kayakers you'll know that occasionally they will have to leave their boat and swim. To the inexperienced going for a swim in a river sounds like a minor inconvenience. To the experienced it's far from that. Swimming in a significant flow of water is an experience and Chris the instructor wasn't going to let us into WW without showing us what we should be doing in a very controlled, and cold environment. Defensive swimming, aggressive swimming and how to move around with a BA on were entertaining and clumsy at the same time. Then the pumps started up and we went to look at the course.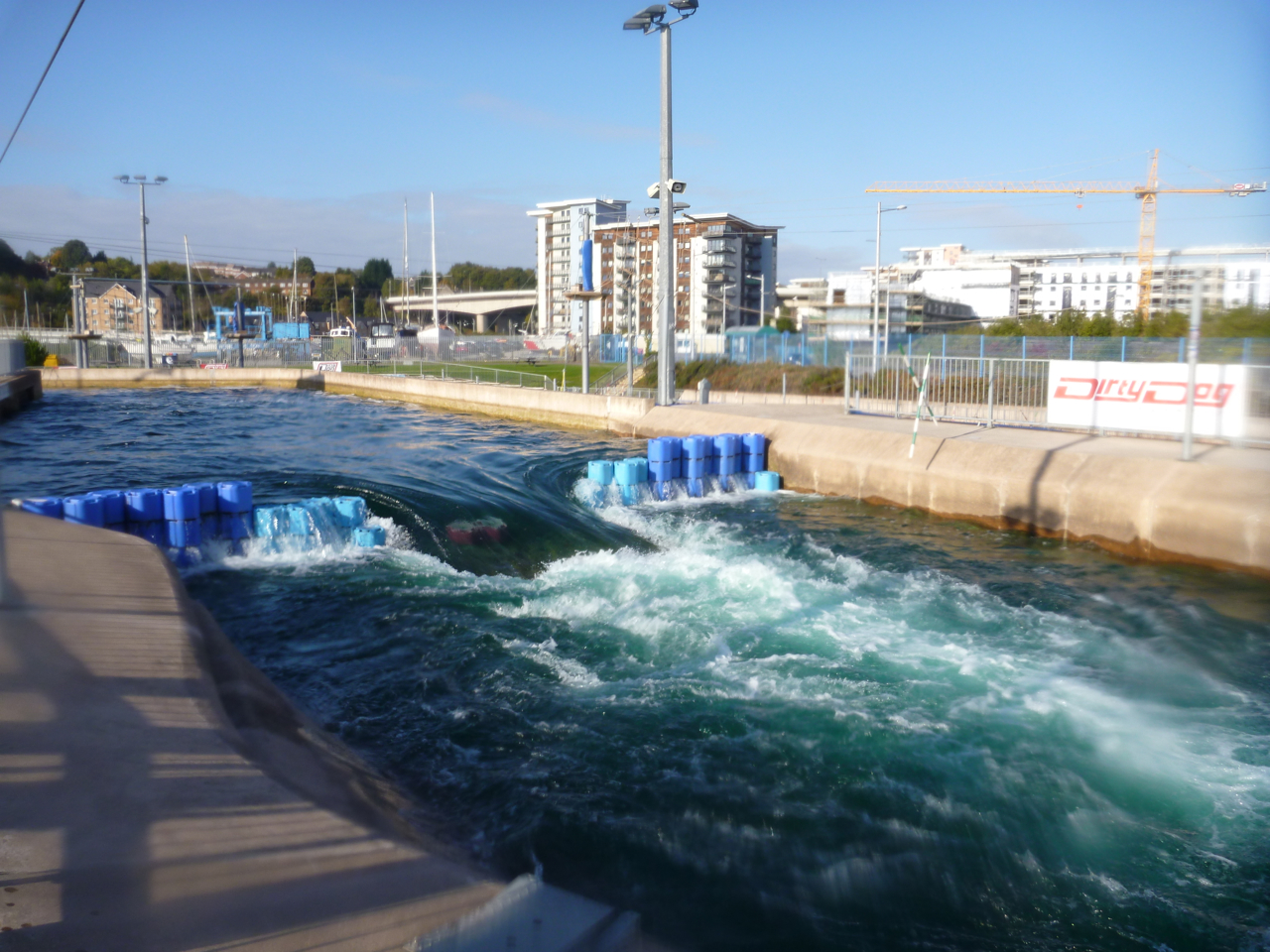 It takes a few minutes for the course to fill and during that time we all had a far greater appreciation of the meaning of white water and an understanding of how that white water would affect our buoyancy. First taste of the course was to get in behind one of the areas of quiet water, get into the main flow, cross the next obstacle and swim to the next eddy. Easy in principle but all of us underestimated the speed of the water and found that swimming to the eddy was a bit harder than we thought. However that speed was the same reason we were all grinning like teenagers. And that's the point of coaching in a controlled environment, we all knew that there were no hidden traps under the surface and could enjoy the sensation and the ride downstream.
We progressed from one hydraulic to two then three, using eddies to re-orientate between each one, still impressed with the speed that we were moving between points that from shore looked to be some distance away. We then had a session with ropes and again the speed that the swimmer came up on the would-be rescuer was a surprise.
Our last bit of coaching was to feel the full force of the water, as if trapped. Our quick release harness was hooked up to a static line secured on shore and we were encouraged into the middle of the flow. While this was great fun it hammered home how reaching a calf or ankle leash would be impossible if a board was stuck and I was attached to it in that way. Glad of the quick release mechanism and to be free in the water again.
I left with a much greater respect for WW and the paddlers who manage to make their sport look so easy.
With an hour between sessions there was time to check out the boards on display. The usual suspects were supporting the event, Red Paddle and Fanatic who were joined by Blu Wave, C4 Waterman, BIC and of course Palm. The afternoon was spent with Dan Willmore and you can read about that session here.
Ben Longhurst from WSA sums up the conference:
"Overwhelmed would be one word to describe the amount of people and the feedback we have received taking part and following the conference.
The original idea of a coach's only conference morphed into any paddler with experience and those with an interest to learn due to the high number of requests we received to take part.
Each workshop was maxed out both morning and afternoon and once again feedback was amazing. The workshops SUP Fit, Technique, White Water Safety and paddling with Differently Abled all seemed to hit the spot and enthuse individuals.
Feedback was a resounding YES to an annual event and a YES to the venue. Thank you to everyone who attended, to all the WSA coaching team, Palm Equipment for the goodies and to Cardiff International White Water for the venue.
A huge thank you to Red Paddle co, Starboard, Oshea, Fanatic, Blue Wave, BIC, C4 and Palm Equipment for supporting the event."
WSA provides training and coach education in SUP, Surf, Coasteering and Sit on Top's, to find out more check out www.waterskillsacademy.com
The day was a resounding success as was the race day that followed with the crowning of the King and Queen of Cardiff Bay. WSA are hosting the second SUP and Surf conference at CIWW on 8th October 2016, details can be found on the SUPboarder Events page here. 
Words and images : Chris Jones