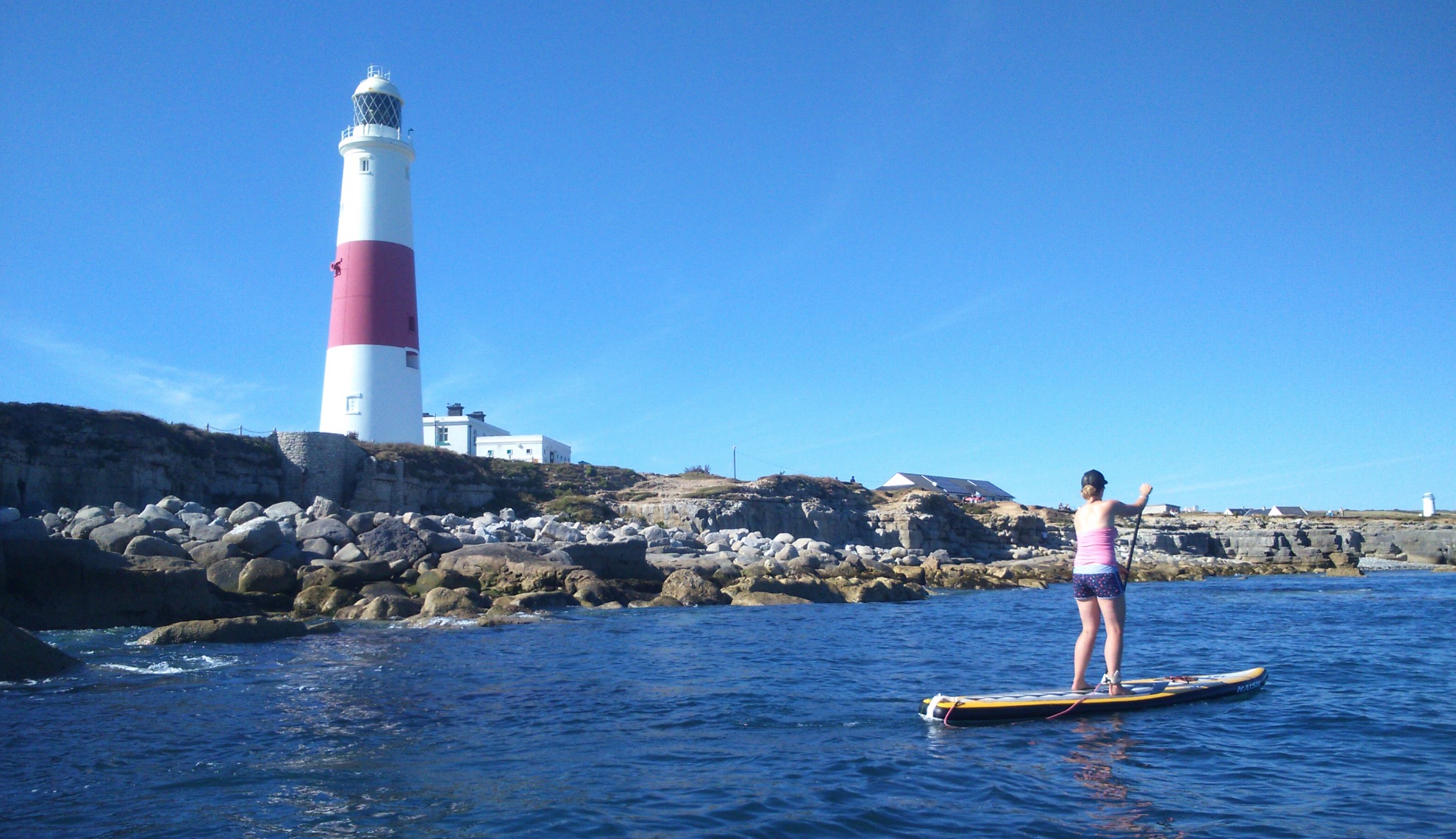 The great thing about SUP is that you can paddle anywhere (well almost!) But finding somewhere new to paddle, might sound simple but how many of us stick to that 'favourite spot' week in and week out? It's not a bad thing, it might be close to home, where your mates paddle or somewhere with a great café for chilling out or place for a rewarding pint after paddling. But sometimes it's good to try somewhere new, when the surf isn't working, the conditions are wrong, when mates are away or when that café is closed. Or maybe you just want to try something different – a new surf spot, try SUP fishing, or just paddle somewhere different with different people. After all, being on the water paddling is the perfect place to meet like minded people.  There's no reason to ever got bored of SUP. You've just got to get out there and paddle somewhere new.
So… how do you go about finding a new spot? Here are SUPboarders suggestions.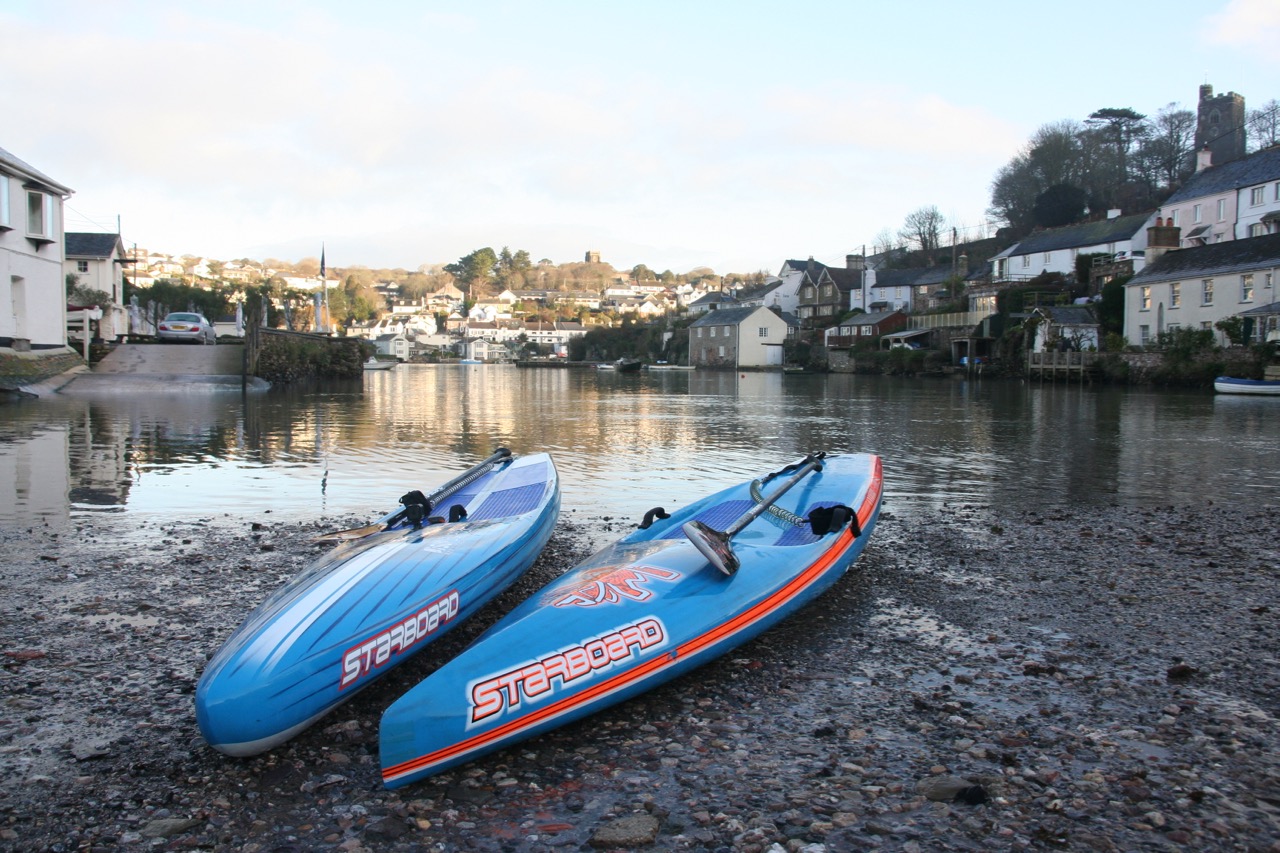 Pick a pub with a slipway!
Your mates
Always a good source of information for new spots. Check out your paddle buddies for places they have paddled before. They may just have presumed that you already knew about it. Or tap them up for their 'secret' spot!
Your local club
Always a great source of information and you will meet other like-minded paddlers. Not only will you find new local places to paddle but inevitably you'll find new people to paddle with and you may push your paddling skills up a gear too.
Social media
There are plenty of groups on Facebook etc… that connect local SUP paddlers. Finding them can be a challenge in itself but it can be well worth searching.
Maps
With so many map resources it's never been easier to check sections of the coast or the UK's inland waterways for places to paddle. But when you're investigating make sure that there are no restrictions on access or use before you take to the water.  Remember, just because there's water it doesn't always mean you can paddle it!
Think outside the SUP box!
We aren't the only paddlers on the water so find out where kayakers and canoeists and surfers etc… go. The British Canoe Union (BCU), and Canoe England website has a lot of useful information. Also sites such as Launch Spots in the South West and paddling.net.
Events
Taking part in events around the country is a great opportunity to paddle new places without having to do the research yourself! With more and more events being organised across the globe it's never been easier. Check out the SB Events Calendar to decide which new places you want to paddle this year.
The weather
Looking at the weather forecast for the day you want to go paddling is always a must, to ensure you have a safe and enjoyable paddle. But the conditions won't always be right for your local spot. After all, the weather changes every day so your spots most likely will have to too. With a bit of thought and searching you can almost always find somewhere suitable to paddle. The use the weather as an excuse to try somewhere different.
New kit, same spot
Remember that first paddle? How long has it been since you went there? Different equipment will make that first spot feel very different from the first time you paddled it. If you started to SUP with a 10'5" and now have a race/cruising board, then you'll be able to cover much more distance and go further than before. So although it may not be new spot, it might feel like it on different kit!
Mini downwinder/one way paddle
Just because it's a bit windy at your local spot, doesn't mean you can't get on the water. Instead of doing the usual circular paddle around the bay why not plan a one way downwinder with a friend. Check the wind direction, look at a map, and research your access spots on and off the water. And don't forget to organise how you're going to get back again with kit! You can paddle to a new location almost every time, and it's so much more fun finishing somewhere different from where you started, and not paddling back the way you've just come.
Pick a pub or waterside cafe
There are so many great cafes and pubs on the waterfront. So why not pick one, check you're allowed to access the water there, grab a few mates and get paddling somewhere new. A great social day out and a great excuse to paddle somewhere new and try out the pub grub and local ales!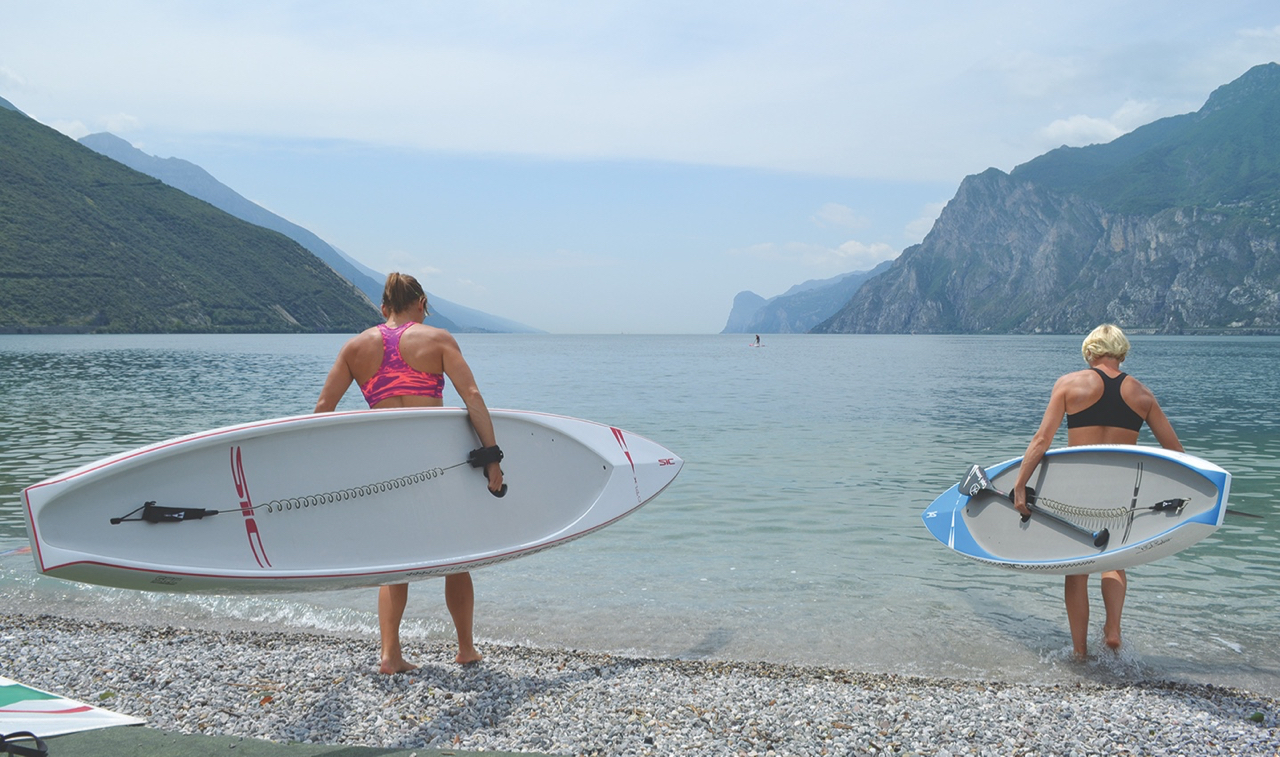 So… you've decided on that new paddle spot. What next?
It's vitally important that every time you paddle, whether it's a new spot or your regular favourite spot down the road, that you get prepared before you take to the water.  Always check the weather forecast and know what the weather is doing that day. There's nothing worse (and more dangerous) than getting caught in poor weather and trying to find an alternative landing spot in a location you don't know. Also be sure to check tides and find out about any dangerous spots e.g weirs on a river, or rip currents at the beach. Knowing where you can exit the water safely is just as important as where you enter it. If you're planning a longer paddle then it's always worth having a shorter paddle option in case situations change. And make sure if you're going alone you tell someone where you're going and when you expect to be back. Also think about what you'll need to take with you (obviously depends how long you plan to be afloat) but remember it's always better to be over prepared than under. Once you've got all that sorted then all thats left to do is check the parking fees and the pub opening hours!
 And once you've found that perfect new spot don't forget to find the next one!