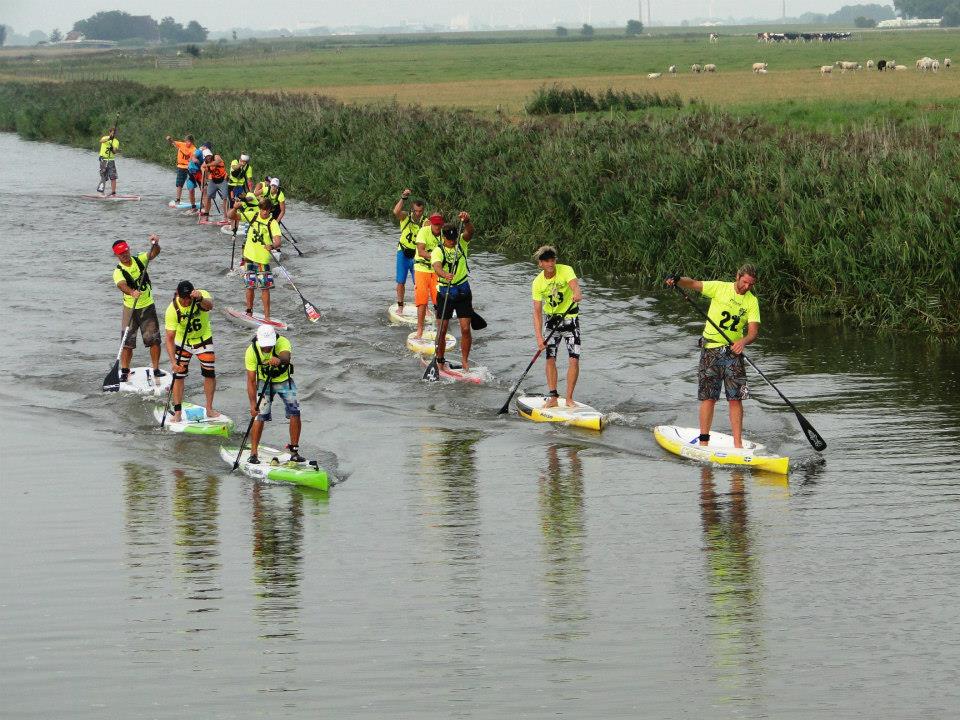 Crispin Jones from Waterborn SUP in Kingsbridge has undertaken one of the toughest SUP races in the world, the '11 Cities Tour'… not once but three times! Why you might ask! SUPboarder sat down with Crispin to find out what prompted him to paddle a marathon distance back to back for 5 days. And what tips he has for anyone thinking about entering the 8th edition of the SUP 11 Cities Tour in 2016…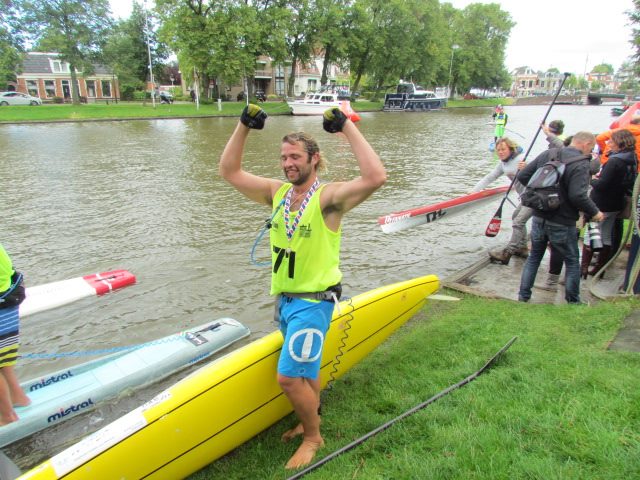 SB / Hi Crispin, lets start with what made you want to try the 11 cities in the first place?
CJ / Back in 2011 I was really getting into my SUP racing, I realized that I was better at distance racing than any short sprint races; I wanted to see what options there were to suit my racing style and strengths. One of my SUP idol's, Bart De Zwart had won the 11 cities on his Starboard K-15 for 4 years back to back since it started (the first year was an invite only tester to see if it would be possible to paddle so far day after day). Although it obviously boils down to who is on top of the board I wanted to give myself the best chance possible to do well at this iconic race. I ordered a K-15 and set about my training to compete in the 2012 4th edition.
SB / Given that this event is far longer than any other SUP race what training regime did you use to get in shape?
CJ / I tried to take some training advice from people who compete in marathons. The tour is essentially just over a marathon back to back for five days. Marathon runners do not train by doing the full distance as the body cannot sustain that form of punishment, instead they do many smaller distances often with a longer session maybe once a week. This constant form of training helps build stamina and helps with muscle memory. Recovery is also an integral part of training and it is important to remember this is when your muscles also grow.
I would try to get in four sessions in the swimming pool a week doing pure endurance training, swimming nonstop for an hour at a time. This would help gently strengthen my shoulder muscles and help keep a steady heart rate. It would also train my mind to try and block out repetitive activity boredom.
As much as I love paddling, 5 – 6 hours of it at a time can become quite dull even if the scenery is impressive.
My longer training routes were generally in the same place, the River Dart. A 9 mile stretch down to Dartmouth and back, this would mimic the first section each day to the rest stop. Due to tides this meant I had a form of resistance training. I would set off 2 hours before high tide so by the time I got to Dartmouth and turned round I would then be against the tide for the return leg, something I wouldn't have to deal with in Holland.
My shorter routes would be closer to home, using the Salcombe/Kingsbridge Estuary I would try and get 4 trips a week from one end to the other and back, clocking in at 7 miles for the round trip. I set a route using the channel markers so that even if I forgot my GPS watch I knew I was doing the same distance each time.
SB / And when you got there what were your first impressions as a first time competitor?
CJ / I recall thinking when I got to Leeuwarden for the first time in 2012, what have I signed myself up for! I've not come from a back ground of sporting activity Before I took up paddling I was 23 Stone, I smoked and drank far too much, and I felt out of my depth but I was determined to make this change and just wanted to achieve something that wouldn't have been possible a few years prior to that moment. I had no intention of competing in the race side of the event despite being signed up for the race element. My goal was to complete the route for my own personal achievement. The only reason I signed up for the 'race' was that it was the same price as the tour yet you had a logged time. I lined up along side my idol Bart, however I was on a Starboard Ace Pro Despite purposely buying a K-15 for the 11 cities, the organisation decided that the racer's had to be on a board up to 14'. This was at a time the board sizes were becoming more uniformed, and the unlimited class was being slowly phased out, much to my annoyance having only had my k-15 for half a year or so.
As the start horn went, I remember thinking to myself – just take it slow and steady, its five days and you don't want to burn yourself out. And that's when my competitive side kicked in! Everyone went off so fast and I got caught up in the atmosphere. What soon became clear from speaking to some of the experienced paddlers is that Day 1 is so important if you want to compete.