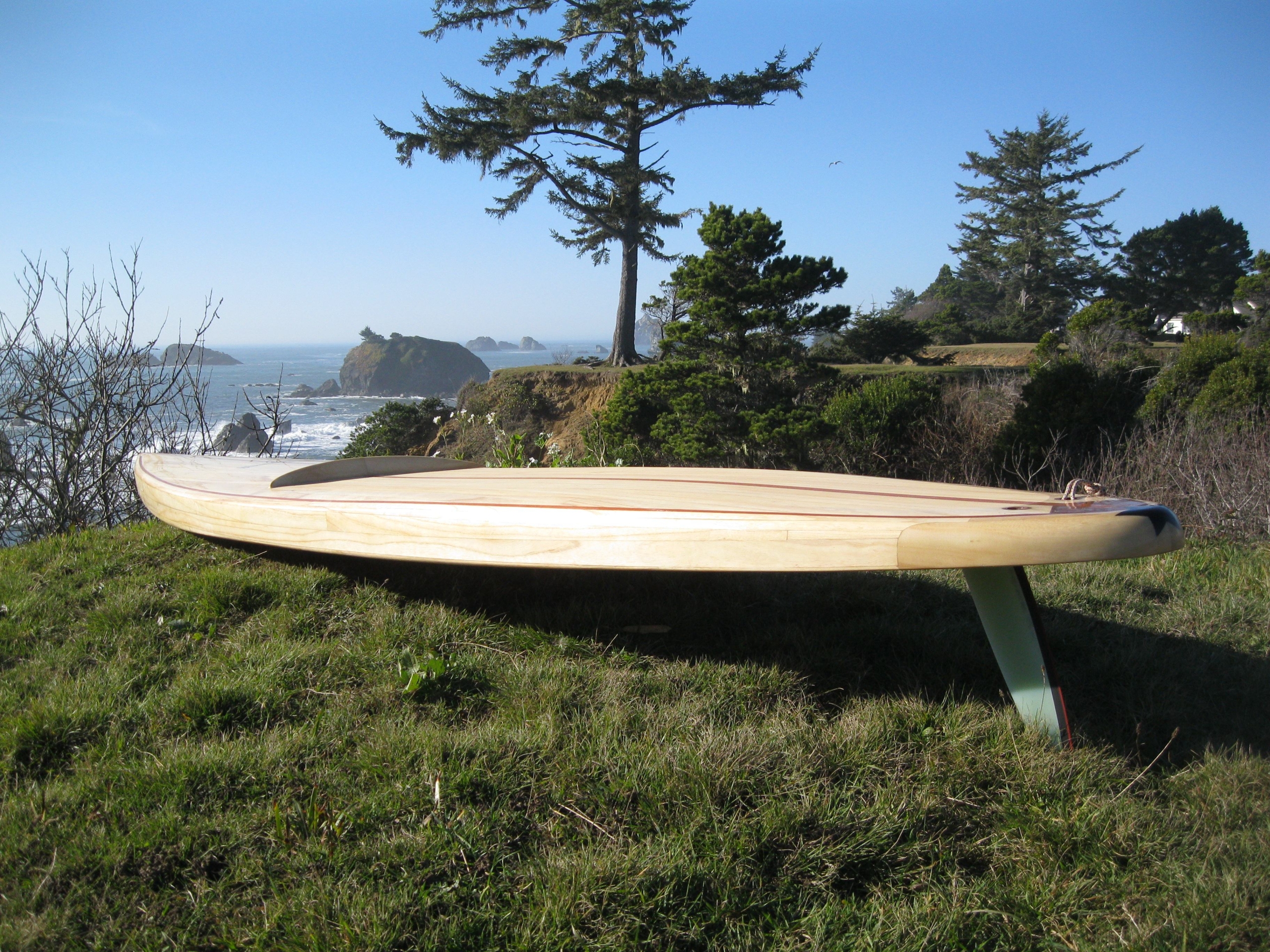 Wood is an important ingredient in almost all SUPs, even when they appear to be made of newer, exotic materials. Often wood is hidden away under a deck providing strength and durability. Other times you may see the beauty of a thin wood veneer applied to a board made mostly from petrochemicals. While some companies, strive to minimise their environmental impact there is one way that truly is 'green'… a handmade wooden, hollow board.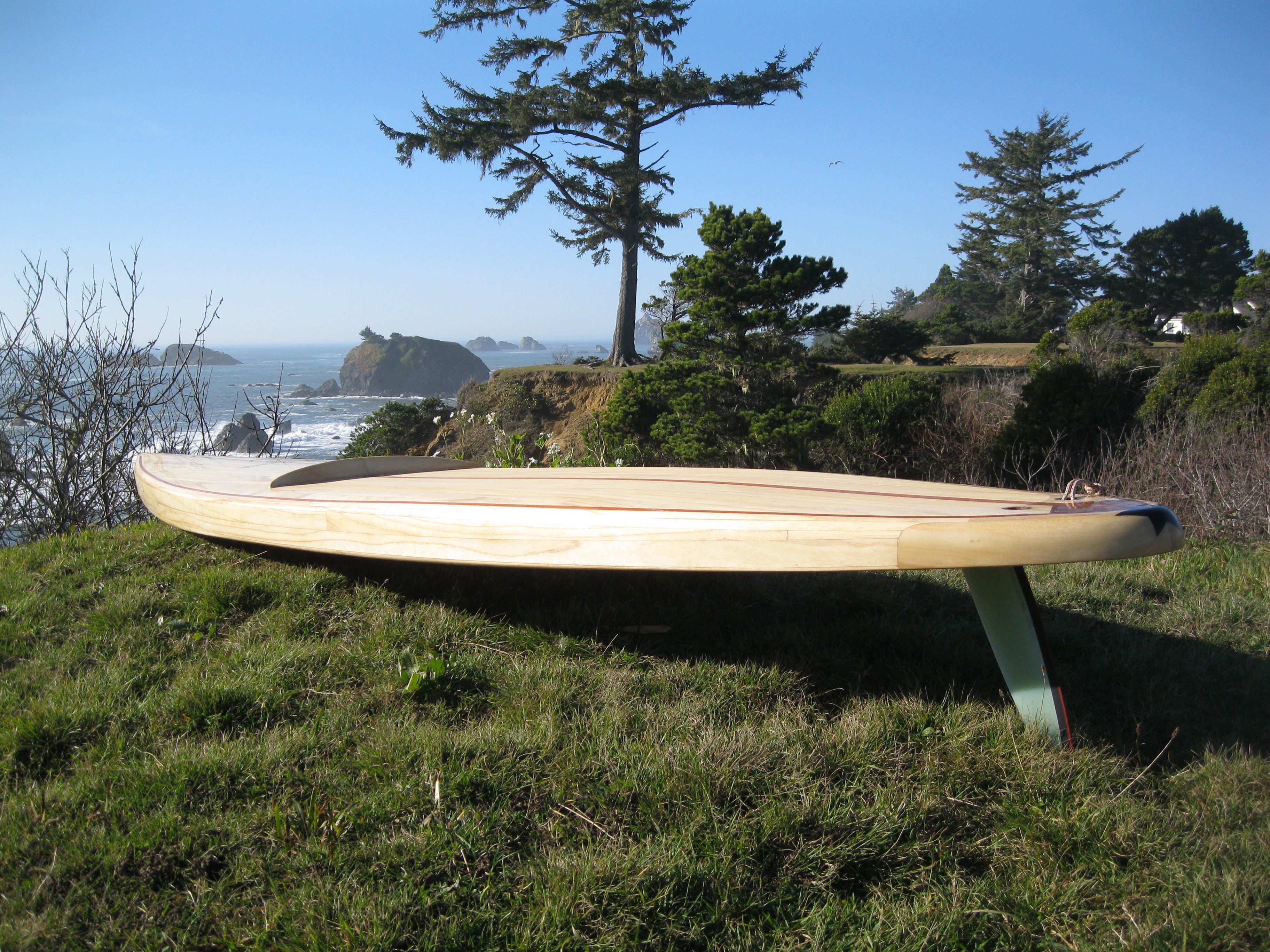 SUPboarder caught up with Randy Bogardus from Clearwood Paddleboards to discuss wooden paddleboard construction and sustainability. And how to get started making your own, wooden SUP.
Why wood?
I started building hollow wooden SUP's and surfboards because I like the way they look. The idea of sustainability in the production of SUP's was not the primary reason for taking on the challenge of developing a business around hollow wooden SUP's, but as interest has increased over the years I've evolved my considerations as to the sustainability of this activity and have been challenged to find new ways to create my product. Traditional methods of producing SUP's, which are typically made from EPS or polyurethane foam, fiberglass and some type of petrochemical based resin, produce SUP's that perform well and look great. The downside to foam, fiberglass and resin is the environmental side of the equation. Building a hollow wooden board can address some of the environmental challenges involved, but my conclusion is there really isn't a perfect solution to the problem of sustainability in the production of these craft. Some production methods are better than others but there is no one solution that solves all of the issues involved with "sustainability".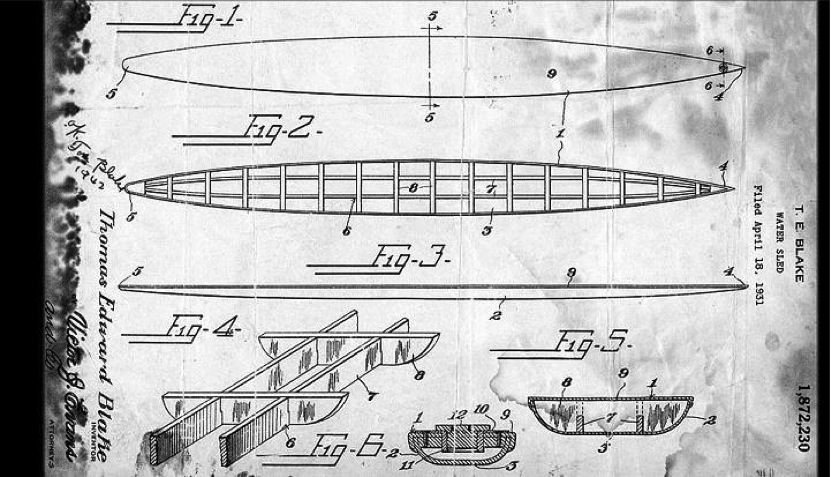 The good news is that paddlers wanting to lower their carbon footprint now have options.
Building a hollow wood SUP can be one way of creating a board with a reduced environmental impact on the planet.
Tom Blake started building hollow wood paddleboards in California the 1930's and they were the standard surf rescue craft for several decades. Updated building methods for hollow wood watercraft, plus innovative ways of sourcing materials, have created opportunities for many to experience the magic of timber watercraft while also staying in step with contemporary concerns for the environment.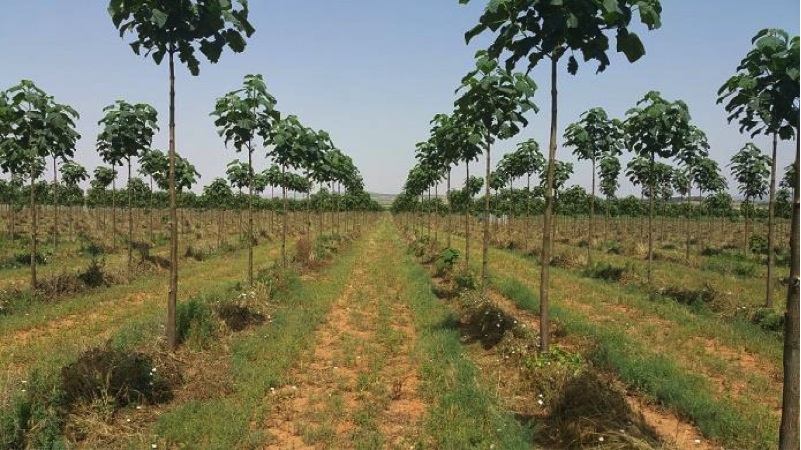 Which wood?
Paulownia timber which is plantation grown in Spain, New Zealand, Australia, China and many other countries around the world provides one source for timber that is used for hollow board construction. Plantation grown paulownia timber often replaces native old growth timber which is commonly used for strip planked construction in many parts of the world. Paulownia timber, for those not familiar with the species, is a great wood for building hollow strip planked SUP's that are light weight and strong, and this timber is now available throughout Europe from www.ipaulownia.co.uk/. Paulownia timber is an excellent choice for several reasons; it can often be sourced without being shipped great distances, it has the highest weight to strength ratio of any hardwood on the planet and also has beautiful grain character. Paulownia timber is also "reluctant" to absorb water and grows to maturity in approximately 15 years. But there is more to the story of timber harvest practices and management than the story of plantation grown paulownia.
Sustainable forestry practices have become the norm in many countries around the world. What this means in practical terms is that there are native species available that are harvested on a sustainable basis that can be used for constructing hollow SUP's. These sources are often close at hand to the end user, and many builders and schools devoted to the art of hollow board construction prefer to use timber from these sources. Where I live here in North America, plantation grown paulownia is a good choice since it often is used instead of native old growth timber.
What makes a hollow wood board a "sustainably" built board?
Most of us that live around the sea have seen and appreciated the classic wood boats that are still in good shape after decades of use. Wood SUP's are similar; hollow wood boards can be used for years if properly built and maintained. Board shapes do change but quality designs with a fit paddler aboard will perform well and look great for a very long time. Non petroleum based epoxy resins such as "Super Sap" made by ENTROPY RESINS in combination with consciously sourced timber, will produce a beautiful board with a reduced carbon footprint that is fun to paddle.
Getting started / Making your own
Paddlers that are interested in building a hollow SUP have numerous resources available to learn the techniques involved in the process. Online forums such as www.grainsurf.com/forum/ are great sources for information on how to build a hollow boards. There are also teaching environments that are dedicated to the craft of building hollow boards.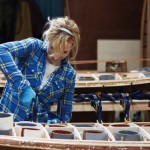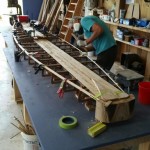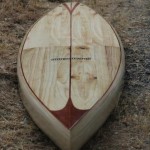 Paddlers interested in building their own board but who are not ready to take on a project of this nature without guidance can now do so by attending schools in many parts of the world that have been set up specifically for the purpose of teaching the skills and build methods necessary in crafting their own hollow wood SUP. In the UK, James Otter at Otter surf boards is now offering classes for SUP builders as well as Patrick Burnett in South Africa at burnett wood surfboards. In New Zealand, Ben Godwin is setting up a school environment for building hollow SUP's and he can be reached at findbennyboy@hotmail.com. These schools specialize in teaching hollow board construction using primarily locally source wood. In North America there are other instructional environments available to interested builders as well as manufacturers' that specialize in hollow wooden SUP frame kits such as my company, Clearwood Paddleboards. Clearwood Paddleboards has also partnered with some schools to have frame kits cut locally in order to reduce our carbon footprint that is generated by shipping products around the world.
The process of building a hollow wood board is one that can be learned by anyone willing to dedicate the time necessary to learn the skills.
The tasks involved in the process are basic woodworking skills that have been adapted to strip planked hull construction. Most of the tools needed are tools you would find in any basic woodworking environment.
How else can you reduce your carbon footprint?
Paddlers not inclined to build their own board can still reduce their carbon footprint when buying a SUP. Recycled foam blanks are increasingly available worldwide and local shapers that have access to these products can be a great option for "keeping it local". A knowledgeable local shaper will be able to customize a shape that suits the size, ability and local conditions of a particular paddler with the added benefit that buying a board from a local shaper supports a local craftsman. A board that is shaped for a specific paddler will most likely be a board that will be paddled for many years thereby reducing the number of boards sent off to a landfill.
Is sustainable board construction something we should be concerned about given the quantity of waste and mountains of refuse created globally? Is the contribution of our leisure activities make to this problem something that matters? We as individuals are the only ones that can answer these questions. The good part of the sustainability in the SUP production story is that there are options available to us.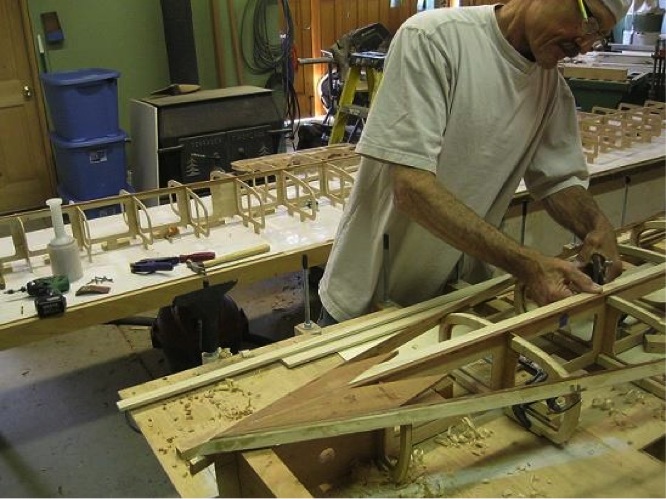 Inevitably SUPboarder had some questions for Randy about wooden paddleboards;
SB / The boards look fantastic but how much maintenance does a wooden, hollow SUP need? A yearly sand and re-seal or varnish or less?
RB / Most all epoxy production boards have a clear coat that goes over the epoxy and protects the finish form ultraviolet degradation and the same is true for wood boards. A two part urethane clear coat will last several years and the refinish is similar to the type of work done when refinishing a boat. Proper storage and care is key. Most quality boards travel in travel bags and are kept out of the sun when not in use.

SB / Does maintenance depend on where it's used, fresh water / salt water?
RB / Maintenance is a function of how good the clear coat is. High quality clear coats are impervious to salt water and many foreign substances that would be encountered in normal use. Ultraviolet degradation is the biggest problem with most epoxy and glass sheathed boards since epoxies don't "like" overexposure to the sun.
SB / During construction is it possible for a builder to make their board truly custom, adding FCS plugs or a non-standard fin box?
RB / The fin box systems that go into a wood board are exactly the same as fin box systems used in "foamies". Some builders have taken wood to the level of making ALL of the parts in the fin box system out of epoxy infused wood which basically plasticizes the wood.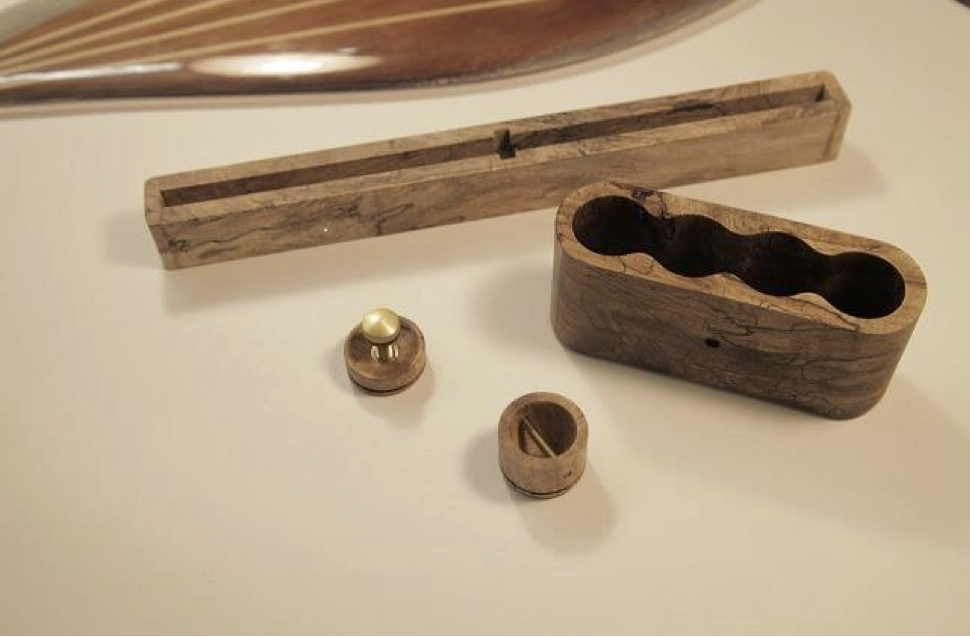 Words: Randy Bogardus
As the rest of the industry explores new ways to reduce their impact on the environment it would be easy to think that a hand built, wooden paddleboard was already as 'green' as it could be. However even this corner of SUP construction is taking steps to make our sport as sustainable as possible.
If you're tempted to pick up some tools and make your own board (from any materials…) let us know here at SUPboarder.