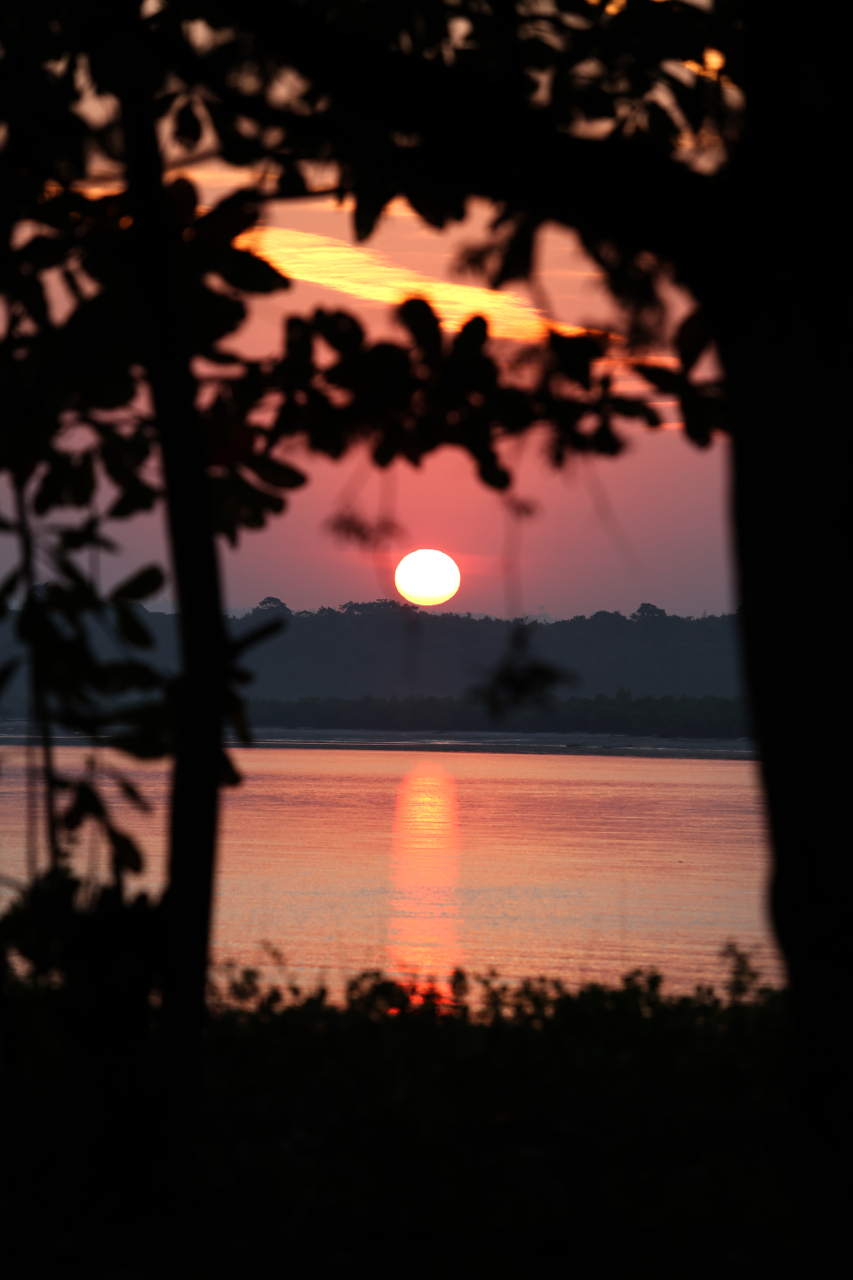 THE BLUE PROGRAM
One of the most interesting and significant things that SUPboarder took away from the Starboard World Dealer Conference was the work being done behind the scenes by companies like Starboard to reduce their carbon emissions. We've all read about various attempts to reduce emissions here in the UK but the presentation by Margareta Engstrom showed how Starboard are reducing their carbon footprint with the 4 Life Project.
SUPboarder caught up with Margareta after the event to find out more.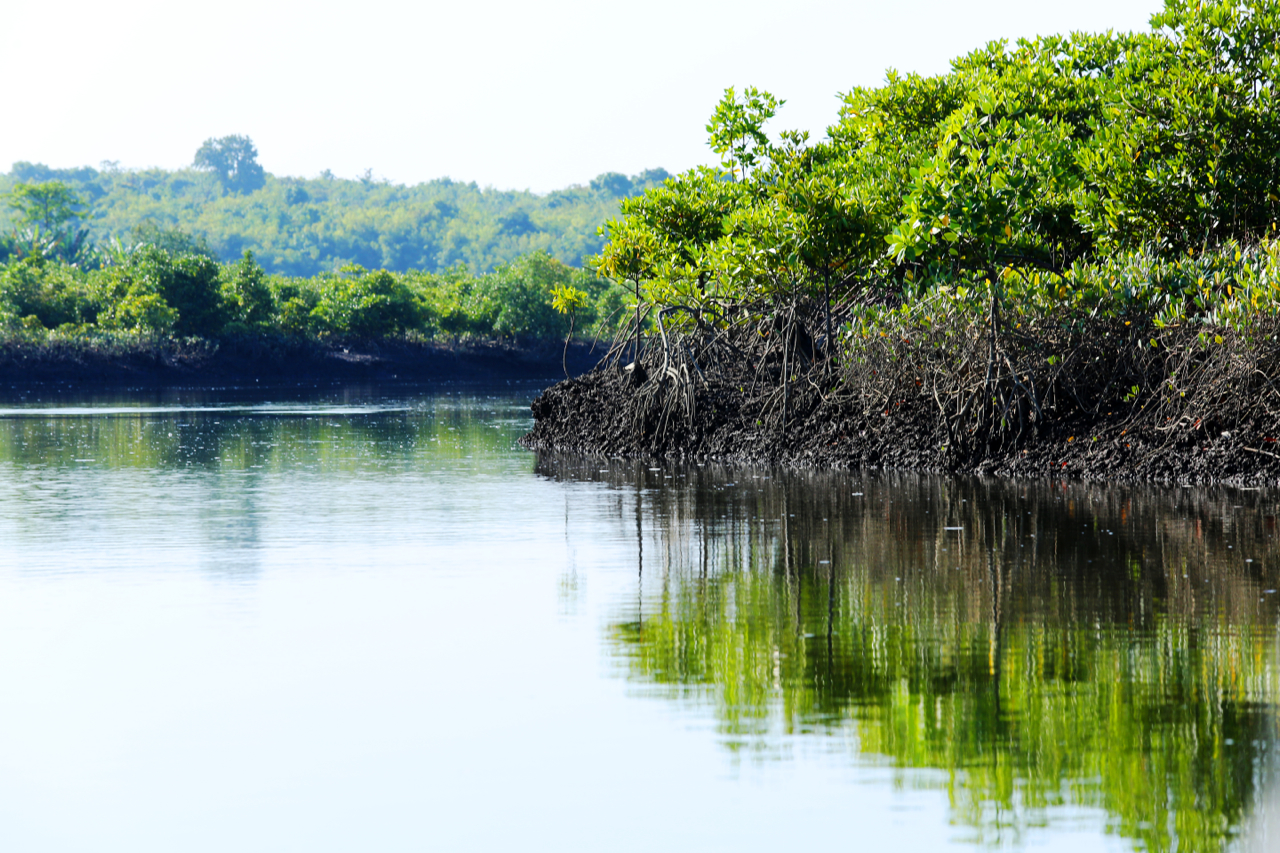 The ocean is beautiful and spectacular in many ways, our lives are all about being on or close to water. Did you know that the ocean also has a role as a "CARBON SINK"? Its called BLUE CARBON.
Blue Carbon is the carbon captured by world's oceans and it represents more than 55% of the green carbon (carbon that is captured by land trees).
The trees that grow in water are called the 'Blue forest'. Even though planted Blue forest is only 0.05% of the planted green forest it cycles almost the same amount of carbon each year.
Still, the world is loosing the Blue forests 4 times faster than its land forests (Blue Carbon The role of healthy oceans in binding carbon).
We love the things we find beautiful and we protect the things we love.
Climate Change
We are racing towards a two degree increase in global warming. This statistic is, of any the most important number for Climate Change negotiations. Scientists agree that if we pass two degrees of global warming the consequences for us humans on earth will be too big and too dramatic to handle. If we continue business as usual as we do it today earth will most likely be 3-4 degrees warmer by 2100 – thats in only 85 years.
Even though it is dark and heavy to think about, it gives us a world of opportunities. Fact is that we are the first generation to know that we are capable to wipe out the entire earth ecosystem system, and we are also probably the last generation that still has time to do something about it.
The urge for a sustainable transitions comes from many directions and the global target is 0 emission by 2050. It translates in to a carbon budget that will be shared in a fair way among all people on earth. But is it only up to World's leaders to provoke a change? Many brands, actors and artists clearly makes clear statements to inspire more people to think and be responsible for our environment.
There are no methods stronger than real action. Many business leaders has already committed to a Sustainable development and hope they can inspire others to do the same. The B-Team for example, which is a group of Business executives who wants to be in the forefront of sustainable business – initiated by Richard Branson and CEO of Puma Joachim Sights recently announced that they have committed to achieve 0 emissions not by 2050 but by 2030.
Starboard is another brand that has been pushing a more sustainable development over the last few years. Their target is to minimize and eventually become 0 emission, -and to help bind/mitigate emissions that is already in the atmosphere. Nature has a remarkable way of healing itself from pollution, but sometimes we must help secure its own resources. Blue Forests has proved to be of significant help in the better and safer climate battle.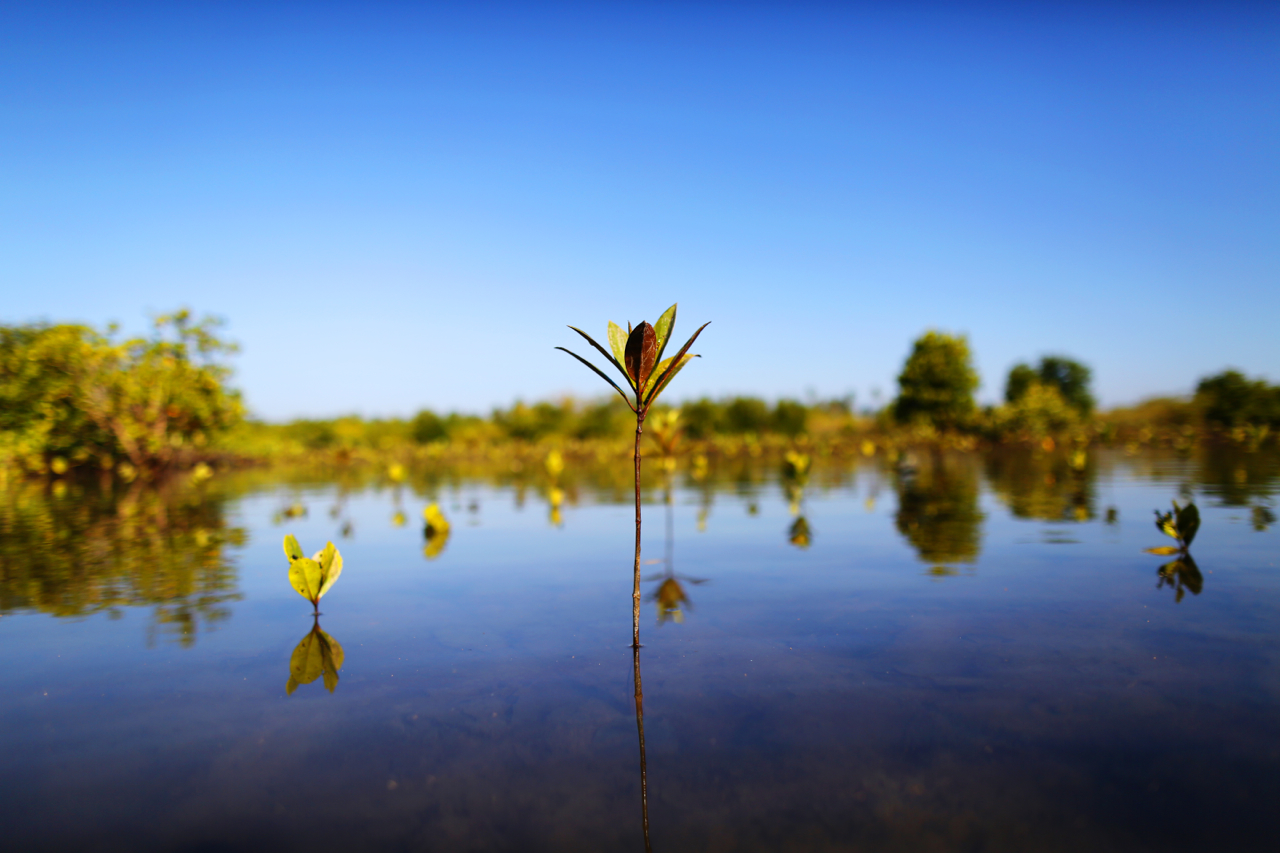 STARBOARDS Blue Program
Starboards R&D not only concerns the ultimate shapes for performance. They also investigate the choice of materials in order to have a positive impact on the environment and always look for
better solutions for raw materials, packaging and energy consumption.
Its a long way to go before all goals are fulfilled, but improvement is coming step by step. The main challenge is to find solutions without compromising the quality. Some areas are getting very close and we will most likely see some of the improvements in place already next year.
First step is to become energy independent. The goal is to produce at least as much renewable energy as we consumed.
"We are at the moment installing solar panels on our office and carparks so we can start the New Year with 100% clean energy. With that we also hope to inform and inspire our co-workers and our network to be more conscious with their own energy consumption and also look in to alternative sources."
Our new carpark, workshop, general offices and alternative offices will have solar panel roofs and be built smarter concerning insulation and natural lighting. Water collection systems for our drinking water and sludge waste recycling into building materials is also in the plan.
We start the first stage in Nov 2015 and plan to be ready by August 2016. We hope to inspire our co-workers, network and help our supply partners realise benefits of sustainable planning.
Another vital development right now is to consider all the fossil fuel based parts in our gear and figure out how to develop new and better solutions. Besides studying a variety of bio resins, testing more wood sandwich and wood outer layers ( Starboard introduced wood into moulded boards back in 1994) , we are looking at weaving our own sustainable hybrid fibres with small local weavers in the south of Thailand. EVA foam replacements, bio paints or no paint is in the works and we are just about to update all our packaging. We have some pretty cool inventions in the works for inflatable boards and this is where we probably will have the most instant and strong impact.
Starboard's overall goal is become "environmental balanced" within end of 2018. With help from our like minded Starboard managers and supportive friends, we are off to a late but sustainable start."
Svein Rasmussen,
CEO and founder of Starboard Group.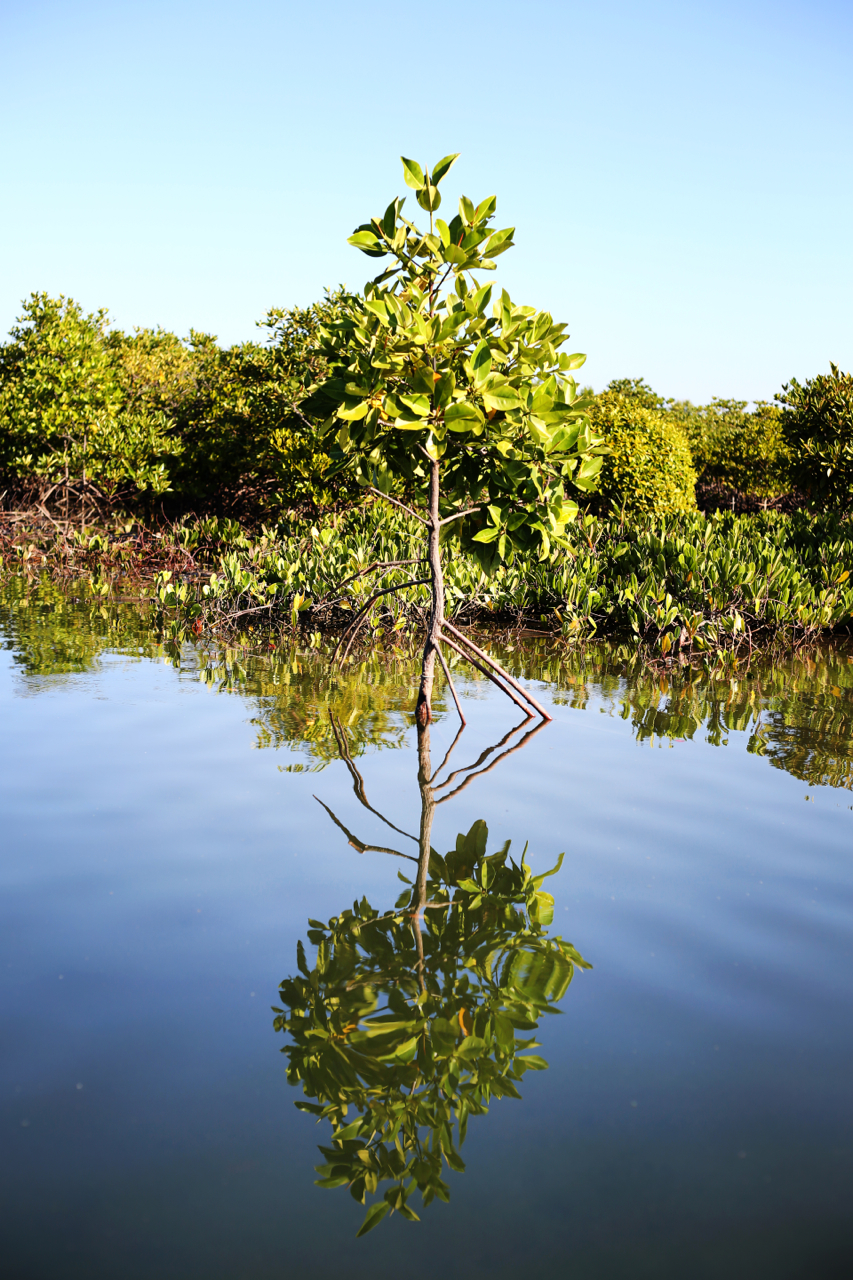 Heal Nature with Nature
Starboards commitment continues beyond managing their own business. Over the last years they have invested in Blue Carbon projects and most importantly restorations of Mangrove trees. Worldview International Foundation has specialized in Mangroves and they operate the Thor Heyerdahl Climate Park, situated in the MaGyi area in Myanmar. Mangroves are one of the most efficient trees on the planet when it comes to mitigating and storing CO2. The tree grows in salt water. Like any other trees Mangrove photosynthesis and capture the carbon through their leafs that eventually ends up in to the soil after the leafs drops to the ground. But since Mangroves live in ocean tides – sometimes fully in water and sometimes in swamps, they have a very broad and shallow root system that they trap the river sediment with. By doing so they not only trap the carbon that they have created through photosynthesis, they also trap the carbon that is coming from the river and the mountains.
Because the root system is so shallow, pretty much just on the surface, there is no oxygen in the sediment underneath them. When its no oxygen in the soil the carbon does not oxide in to Carbon Dioxide, the carbon remains.
Protecting Mangroves is a comprehensive task that goes far beyond "just" planting trees. There has to be a solid plan to secure the land for at least 30 years. This includes alternative and sustainable livelihood for the local people, healthcare and education for local kids and scholarship to universities to mention a few of the challenges.
Worldview International Foundation has come a long way with Mangrove parks in Myanmar and we feel privileged to be bale to help and support Thor Heyerdahl Climate Park. Before the end of the year 1 million Mangrove trees will be planted in the park and there is much more to be done next year.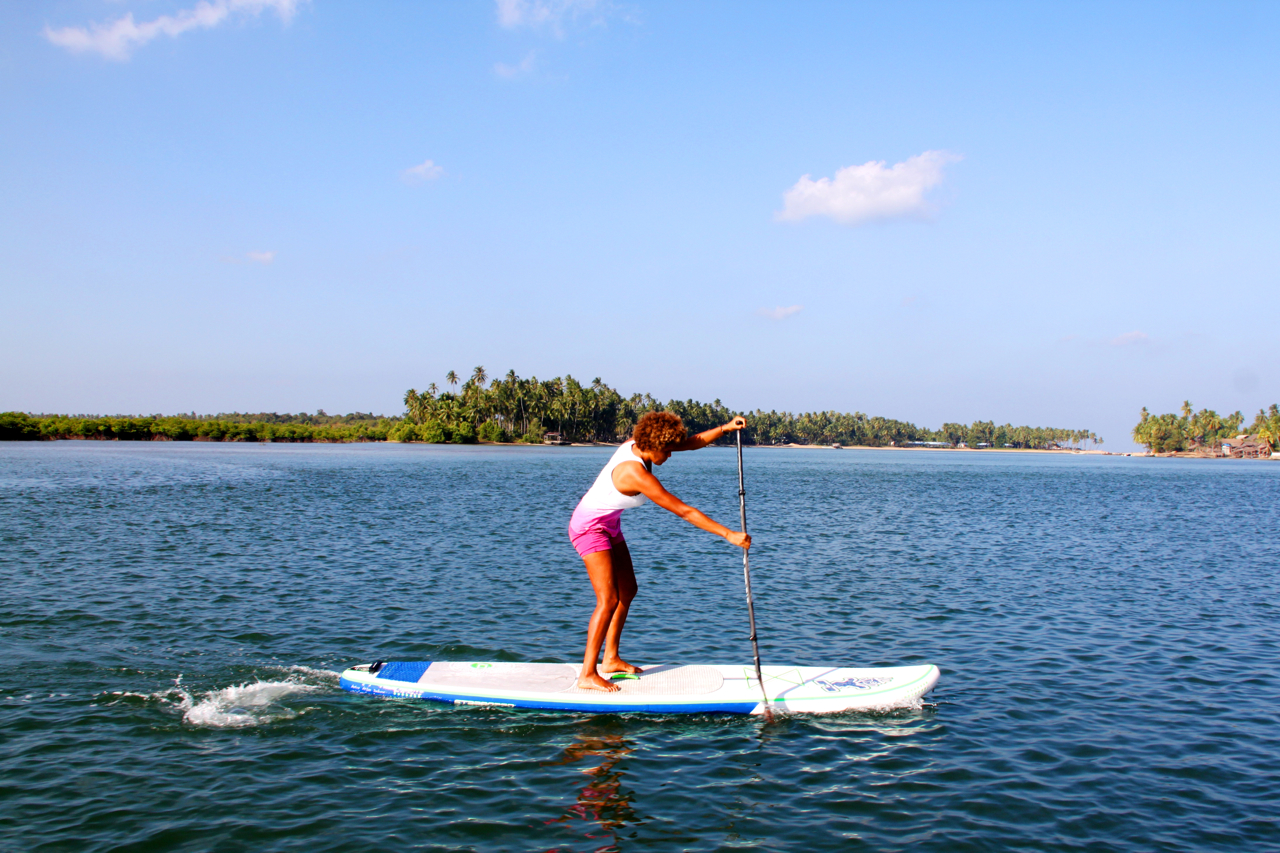 "We owe so much to nature and I feel like it's our responsibility to take care of it. This way we show respect to our environment and most importantly, the generation of people to come. I traveled to Myanmar with the Starboard crew to experience their project first hand. Planting and preserving Mangroves is a way that everybody can get involved and contribute to a healthier environment."
Sarah-Quita Offringa
To found out more about Blue Carbon check the information here from the United Nations Environment Programme and GRID.
Words : Margareta Engstrom.
Starboard are leading the way with their environmental program and, along with others they are protecting an environment that many of us would like to paddle in. With our help and a greater awareness of our own impact on the environment we may be able to slow down and ultimately stop the damage that we as a race are doing the the ecosystem that keeps us alive. 
Back in the UK SUPboarder caught up with Scott Warren, UK racer and Starboard SUP UK Brand Manager;
Through our sport we inevitably become in tune with the environment. This connection also gives us some sense of pride towards the places we paddle, for example we might pick up a bit of litter at the beach, or remind others to do so, and yet the equipment we use is quite often made from raw materials with raw manufacturing processes.
I was extremely fortunate to take part in the project in May this year, joining one of the many planting teams working tirelessly to ensure our future is better. Alongside many of Starboards importers from right across the globe we got stuck in and started offsetting our own Carbon footprint. One person is, on average responsible for 7 tons of carbon per year so to do our part felt very special.
Within a couple of hours our group had planted 3000 saplings which once mature will offset 3000 Tons of carbon in 20 years, enough to ensure 21 people have lived Carbon Free. Over a 20 year period the projects initial 71,000 trees will offset enough carbon for 500 people which is truly incredible, but not only are mangrove swamps fantastic at trapping CO2 but they also provide a natural flood barrier against rising seas and tsunamis.
The potential levels of CO2 which we can offset here is truly staggering. If we all do our part and help support projects such as Mangroves For Life, we can certainly make our future impact much lighter on our world.
Images from the Thor Heyerdahl Climate Park