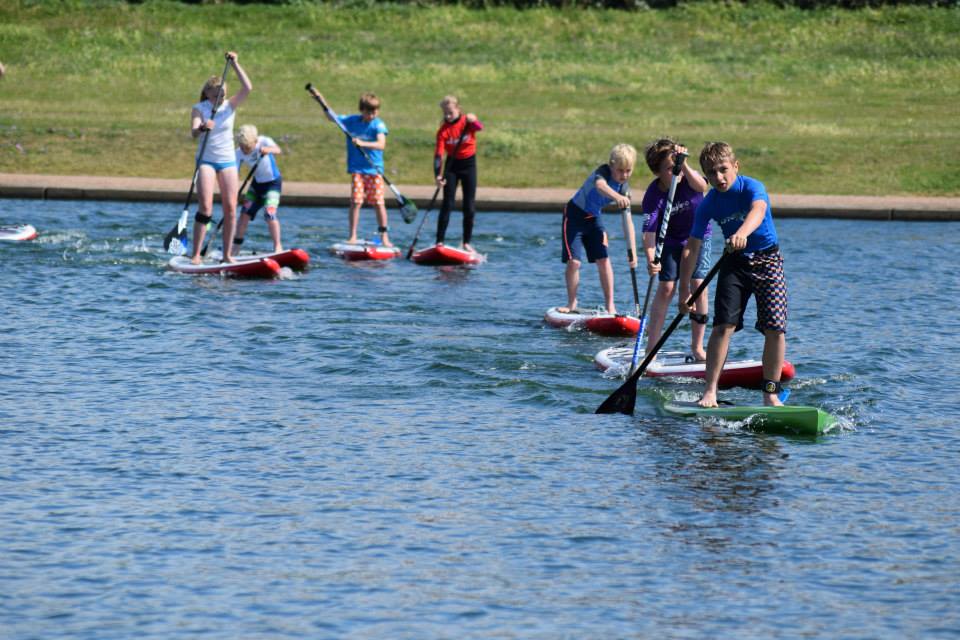 SUP is such a diverse watersport, and that's why we all love it. For many paddlers the enjoyment comes from cruising along the canal, exploring the coastline with mates or having fun with the family at the beach. But there is a massive competitive side to this widely diverse sport too. The competitive SUP scene is expanding rapidly across the globe and there's a big insurgence of young competitors challenging for the podiums. SUPboarder looks at how we can support and encourage these young paddlers and how the UK has all the potential to generate the SUP champions of the future, if we do it right…
SUP is a great outdoor activity for kids. It's not only great fun to do on their own or with mates but it gets them in the fresh air, helps to build their water confidence plus many great healthy benefits by getting kids active. Most youngsters also enjoy a bit of competition too, as it gives them a purpose and a sense of achievement. There are some great competitive pathways developing in SUP in the UK, and you only have to look at the SUPboarder events calendar to see the huge range of events for all ages and abilities being organised around the world. More and more of these events are now including youth classes and so there's no better time for youngsters to get involved in some fun competition.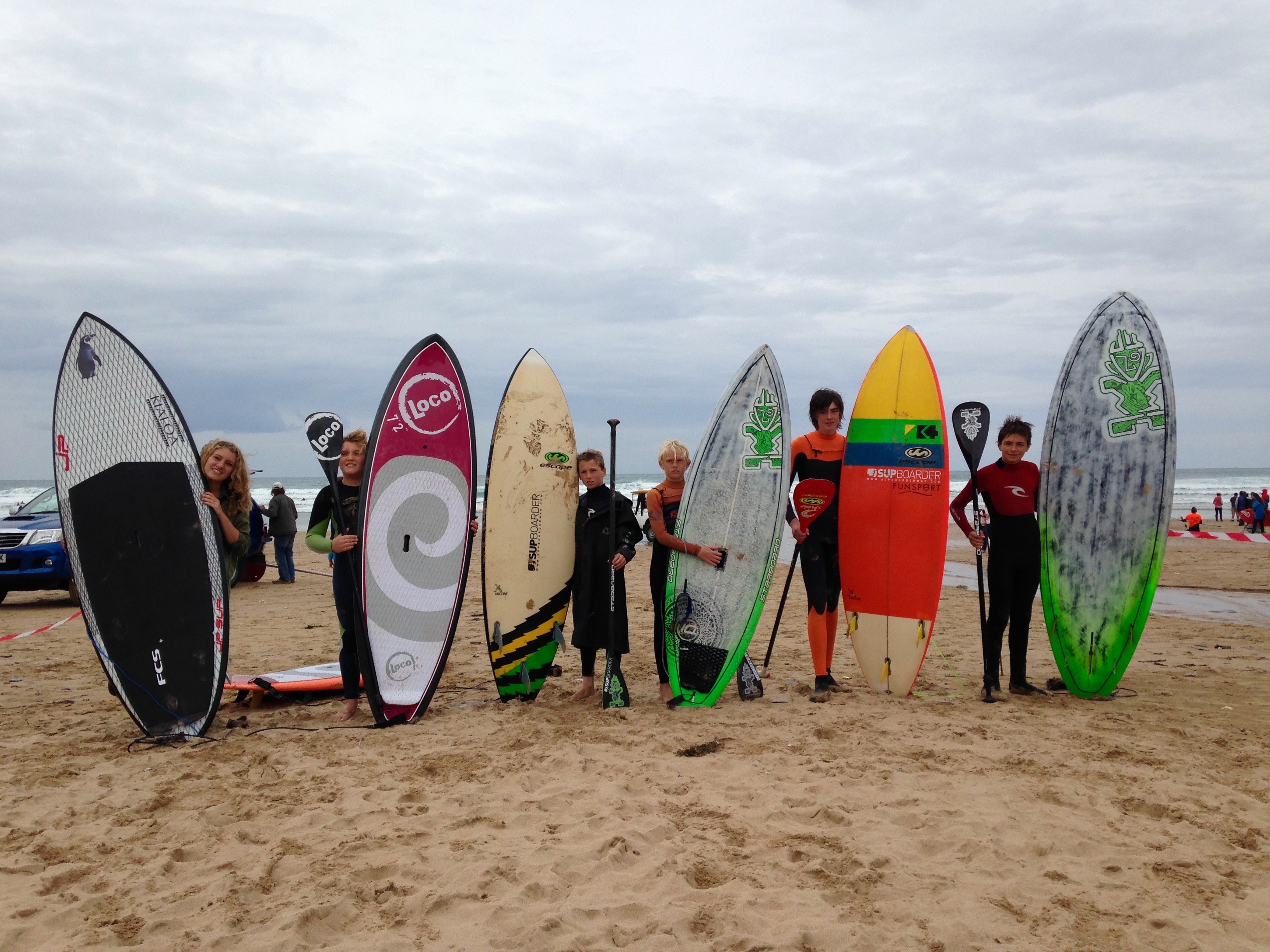 The state of things today…
Today, especially in the UK, competitive SUP is mostly being carried out by middle aged paddlers (30-50yrs). Is that because many of the people who came into the competitive SUP scene came from another watersport such as windsurfing? Or is it because up until now it hasn't been so easily accessible for the younger generation? Worldwide we're starting to see things change, with more and more paddlers getting into the sport from a young age. And as a result we're starting to see younger SUP talent emerging in the competitive scene. If you look at one race e.g the long distance race at this years ISA Worlds, there were lots of big names there who were expected to set the pace, such as Danny Ching, Connor Baxter and Fernando Stella to name a few. But when the race was on it was the young Mexican paddler Javier Jimenez who was pushing the lead pack. When you see younger paddlers like this challenging the competition scene it makes you wonder what the level of SUP will become when the SUP youths of today start competing.
Footage from Jersey rippers Toby and Sam Axford's races in Bilbao 2015. First race with Toby (pink board) in 8-10's race (he is just 8) and Sam in 11-13's race. Second part is footage from the Adult/under 17's long distance race on the Sunday. Watch out for the pro's coming past. Even shouted encouragement from both sides 🙂 Words : Tim Axford
Where are the top athletes from?
The current world title holders in race and surf are Connor Baxter and Kai Lenny, both in their early twenties and from Hawaii. But who will be chasing them for the world titles in the future, and where will they be from? Currently many of the good SUP athletes are coming from countries such as, Australia, France, USA, Hawaii. Why is this? Is it because many of these countries have a strong surfing background and being in the water is almost a way of life from a very young age? Understandably living somewhere warm with consistent surf on your doorstep and where it's part of growing up, is going to help get you onto the world SUP stage. But SUP isn't all about waves and a warm climate (although it's nice!) And just because you don't have them doesn't mean you can't become a good paddler. Making it to the top is also about passion for the sport, opportunities, determination and having the right support .
A little nation with plenty of potential…
Despite being surround by water, having miles of inland waterways and believe it or not some pretty good waves too, the UK is currently not really thought of for it's watersport activities (but thats not to say we're not good at them!) Instead it's more well known for Football, Rugby, Tennis, Cricket, Cycling and Rowing etc.. (which we're not always good at!)
But with the huge growth seen in SUP in the UK over the recent years, and a number of developments working towards the next generation of SUP competitors in the UK, there's no reason why the worlds best SUPers can't come from the UK.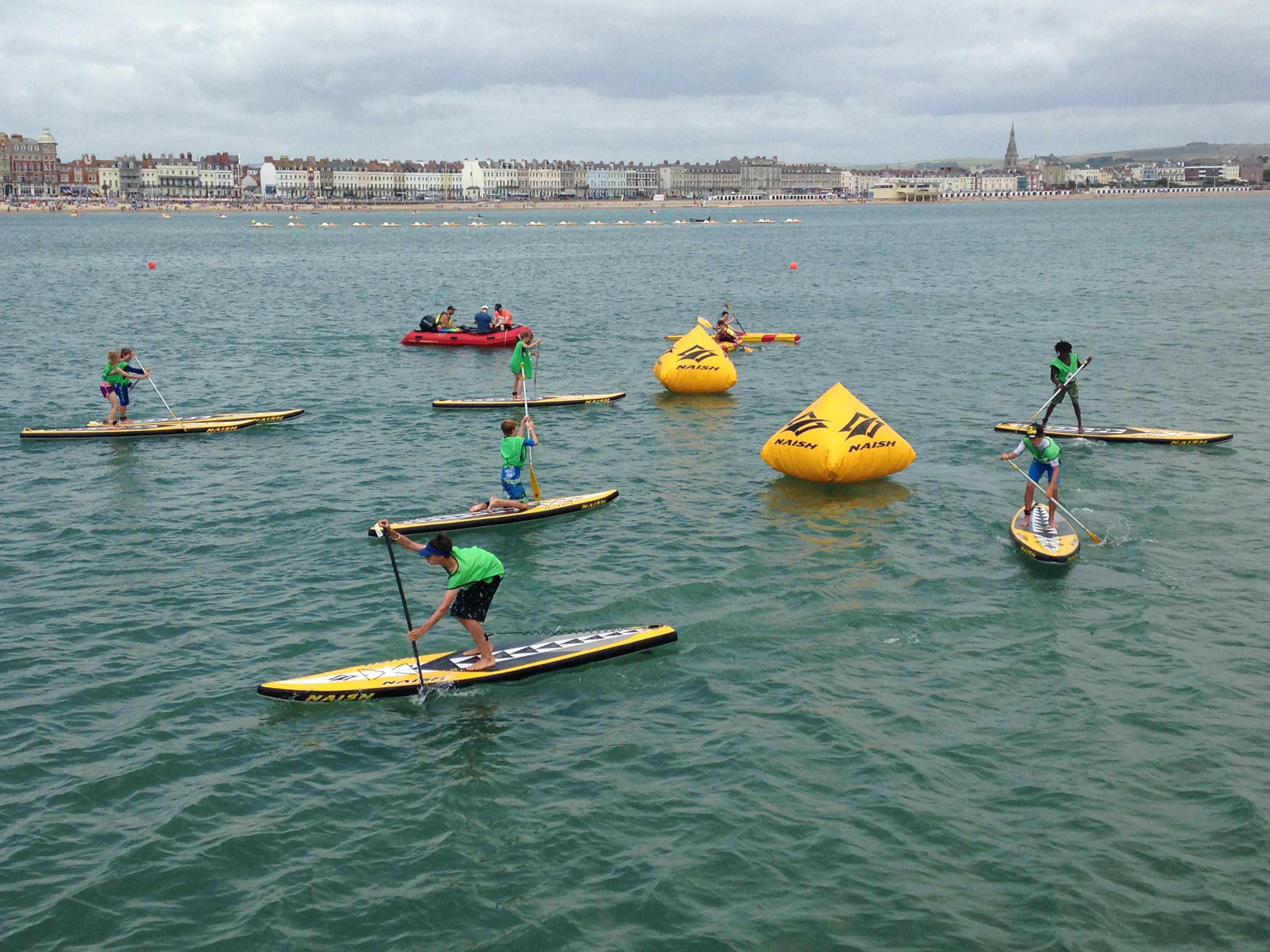 So whats been happening in the UK for SUP?
SUP Clubs – Every year there are more being set up. They're a great place to learn about SUP, meet other paddlers of a similar age, and have your first try at some informal SUP racing. They are usually very reasonably priced and often even offer free demo days that will give kids a great taster for SUP without a big money outlay. Some schools are even introducing after school SUP clubs making SUP even more accessible to kids.
Events – There are a huge number of events being organised across the country, from family fun days, to big races (Head of the Dart), and to national race series (UK SUP Clubs). But most importantly more and more of these events now have specific youth classes providing the ideal opportunity for kids to easily experience the competitive side to SUP.
Kit – Every year there are more brands, a larger choice of kit, and most importantly more kit designed specifically for kids. There's even a brand 'Grom SUP' designed specifically for kids. So there's never been an easier time for kids to get into SUP, whether for general lifestyle paddling or the more competitive side to the sport. Also as there is now more SUP kit available on the market there is also a better choice of used kit at reasonable prices.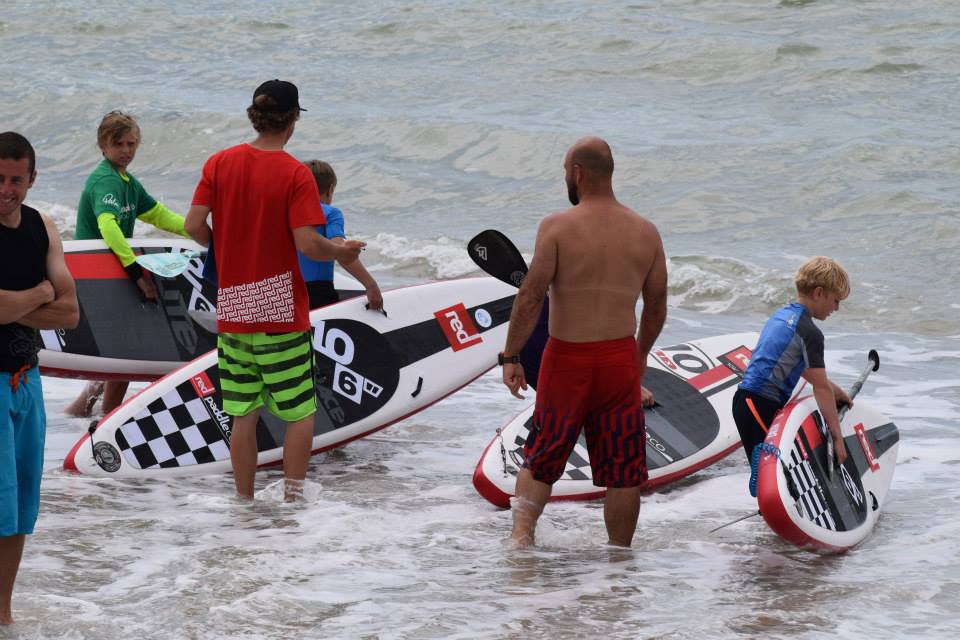 Shops – There are many good SUP retailers across the country giving good advice on kit whatever your needs and budget. Many will also allow you to trade in your old kit, which is ideal as kids grow and develop into the sport. Many retailers have a club/school too, providing the full package and the perfect opportunity to try before you buy.
Festivals – Many watersports festivals now include SUP, and the National Watersport Festival now even has a separate junior NWF event with the whole focus being on kids.
All the above structures are helping to not only grow SUP in the UK, but also enable accessible youth participation, so we can allow the best young athletes to have the opportunity to choose SUP as their sport of choice, and help them develop to the worlds best.
What does it take to become a better competitor?
As with all sports it takes time, a bit of natural talent and dedication to master and progress to the top level. Getting lots of water time is probably the most important, and having fun doing it! It's important to enjoy all aspects of SUP not just the competitive side, as all types of paddling are good training. With the competitive SUP scene developing rapidly there are so many great opportunities to experience this side of the sport. And a bit of fun competition is often what's needed to push ourselves to the next level and possibly the top! With the right mindset there really is no reason why we shouldn't be able to develop some of the worlds best paddlers. Being completely surrounded by water, the UK should make the perfect breading ground for a young SUPer!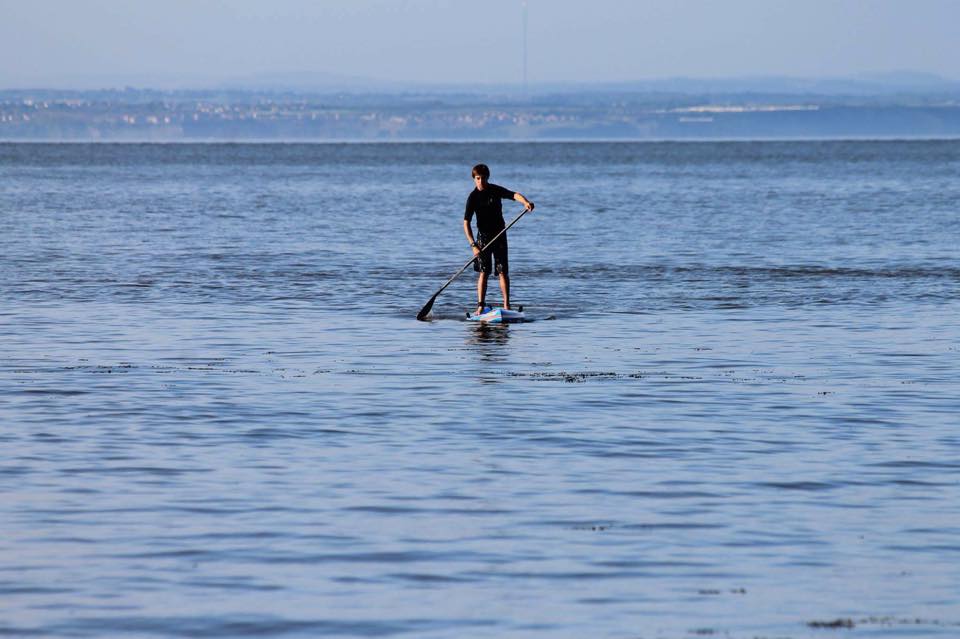 What can we all do to help youths get into SUP?
Kids will get into all different sports, some competitive and some just for fun.  We just have to make sure that SUP is available to them to have a go and discover it for themselves. By getting out there SUPing and sharing our own stoke for SUP we are introducing it to others. Even the grumpy fisherman who says "you look like you're standing on my wife's ironing board" has probably got a grandchild who would love a go on a SUP!
So if you know a youngster that has expressed an interested in the sport then encourage them by giving them a go on yours or take them to your local SUP club/school. But make sure the conditions are right for their first go:
Use appropriate kit (the correct length and sized paddle) and dress accordingly (most likely a wetsuit in the UK!)
Little or no wind.
Nice flat water and a sheltered spot.
Avoid the crowds. Some kids don't mind being watched but some do.
Encourage them to try it with a friend. If they have fun they'll want to do it again.

Don't be pushy.

 Let them discover SUP at their own pace
For more tips on getting kids into SUP read our feature here.
Over the last year alone the progress made to getting kids on the water and giving competitive SUP a go across the UK has been amazing. We have seen more young talent shine through, in the last year alone. And as long as they all keep having fun and challenging themselves in SUP the sport will grow. 
Its often said that 80% of the jobs that our children will do when they finish school and university don't even exist yet. In a similar way, the chances are that the best paddlers in the world haven't even stood on a SUP yet! So next time you hear "can I try Stand Up Paddleboarding?' Just think you could be helping a future world title holder!