Head of the Dart 2015
Last weekend SUPboarder soaked up the atmosphere and took part in one of the biggest SUP events in the UK events calendar, the 'Head of the Dart' challenge. This was the first time that the SUP race has been held independently of the annual rowing event, and despite the challenging conditions it was a great success as Paul Simmons from Tushingham explains…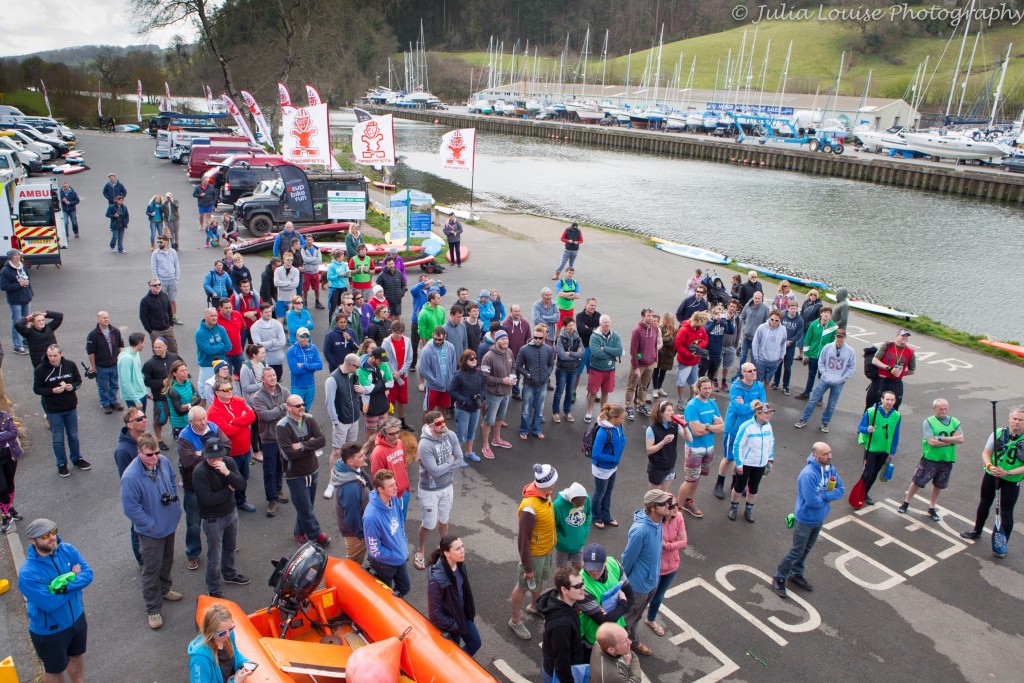 With a south westerly wind forecast to be gusting towards thirty miles per hour and the safety of all paddlers in mind, Race Director Jeremy made the decision to avoid the windiest section of the river and run our "Plan B" course, a 3.5 mile paddle from Totnes down towards Stoke Gabriel and back, seven miles in total.
Strong gusts were sweeping across the river in the start area in Totnes but it didn't deter over 100 paddlers from setting off to battle the gusts and choppy water. The event welcomes all stand up paddlers, not just the elite racing fraternity and we saw over 50 "first-timers" on the start line and 30 inflatable boards. For many of these paddlers the challenge was not about racing or setting the fastest time, it was simply completing the 7-mile course!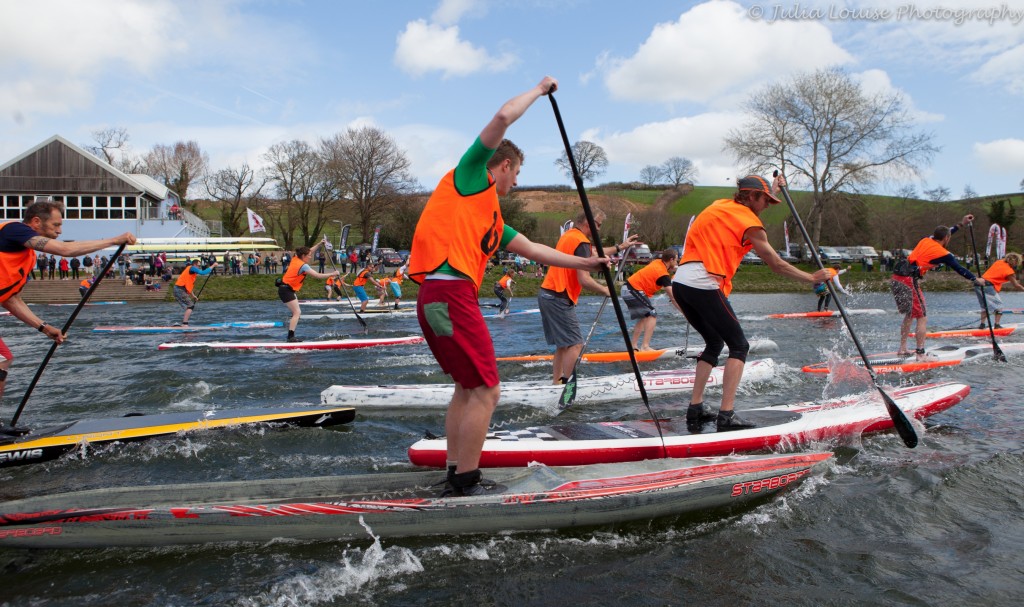 The meandering route and Devon's famous rolling hills surrounding it meant that the gusts down the course were coming from all directions, some headwinds, some tailwinds and even a few challenging side-winds. Around the buoy turn at Duncannon the water was at its choppiest, making for plenty of falls and wobbles! In the strongest gusts even the leading paddlers were struggling to make headway back, particularly as the tide was also flowing out as they came back towards Totnes.
While good numbers travelled from across the country, we also saw plenty of local paddlers including a strong turnout from the local Waterborn club. The fastest paddler took an hour and five minutes, while the tail-enders were almost three hours battling the tricky gusty winds. These tail-enders are the paddlers that deserve the most credit from the event: they're not athletes who train for stand up paddling and to have conquered the course in such testing winds is a truly commendable feat.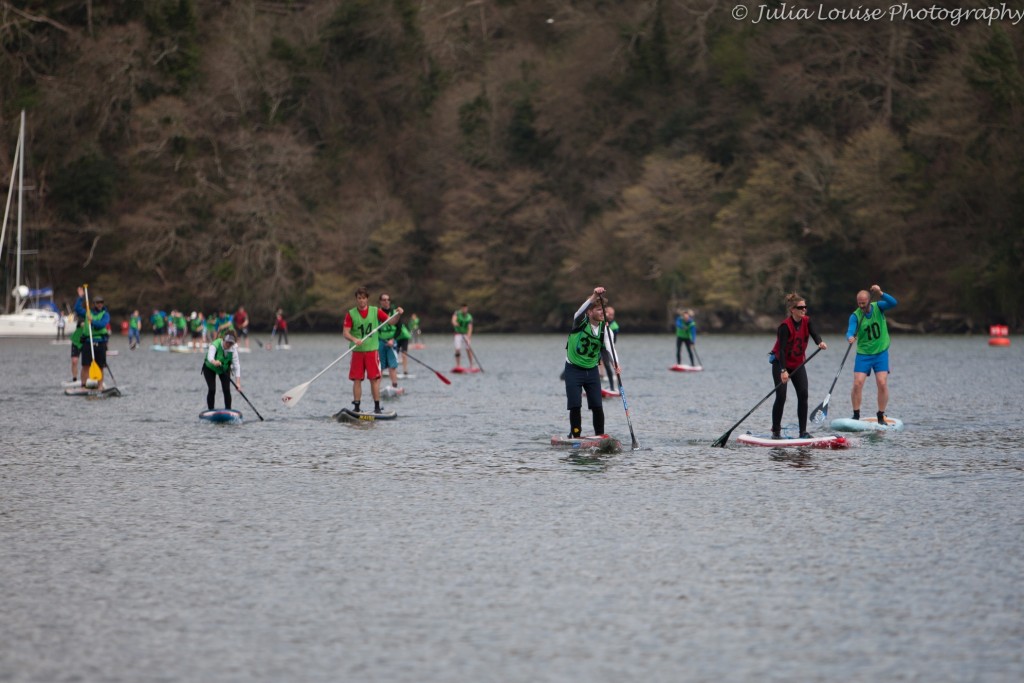 Many people helped make the event a great success, so a huge thanks to the unsung heroes who made things run smoothly:
Lucy, Christine, Nikki, Sarah & Helen – registration & finishing
Jeremy, Ant & John – safety boats
julialouisephotography.com – photography
Dave Hackford – Prizes & prize giving
Sam & Jamie – parking
Dart-Totnes Rowing Club – facilities
South Hams District Council – car park
We'd love to have calmer conditions next year to attract even more paddlers but just in case it isn't, why not start practicing now for HOTD SUP CHALLENGE 2016!
Words by : Paul Simmons (Starboard UK)
Results updated 15/04/2015.
Results – Summary
Elite Male 14′
Ryan James
Paul Simmons
Crispin Jones
Elite Female 14′
Marie Buchanan
Jocelyn Jones
Sarah Thorneley
Elite Male 12′ 6″
Maurice Guy
Simon Frost
Benjamin Fisher
Elite Female 12′ 6″
Emily King
Anna Shekhdar
Belinda Smith
Leisure Male 14′
Samuel Woods
Tim Bracey
Will Littleboy
Leisure Female 14′ 
Alex Durren
Leisure Male 12′ 6″
Alex Tobutt
Steve Trott
Gary Hammond
Leisure Female 12′ 6″
Sophie Bosworth
Lucy Ellis
Ellie Daynes
Unlimited 
Andrew Joyce
Red Paddle Ride XL Team
All images copyright www.julialouisephotography.com
 Feature image : Philip Arthur