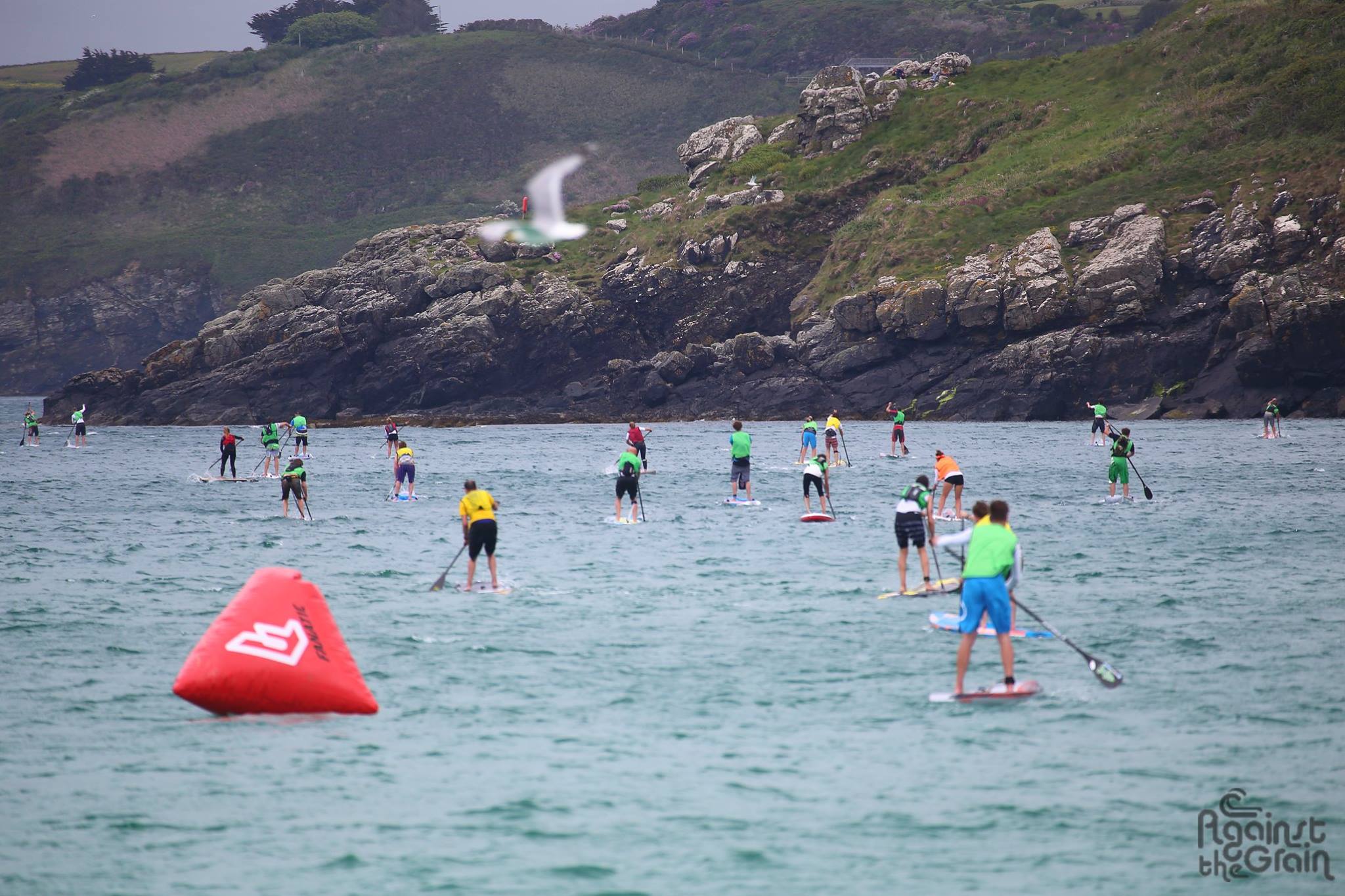 With the summer 2015 race season well under way it's time for SUPboarder to take a look back at the first 2 months of the season…
April started with the end of the winter racing series and the last of the BaySUP frostbite series on the 4th April. An entire winter race series results gave a good indication of who to look for at the start of the summer season, with Ryan James, Tim Harley, Scott Brown and Crispin Jones leading the 14' male field and Pete Holliday, Mark Slater and Mo Guy in the 12' 6" class.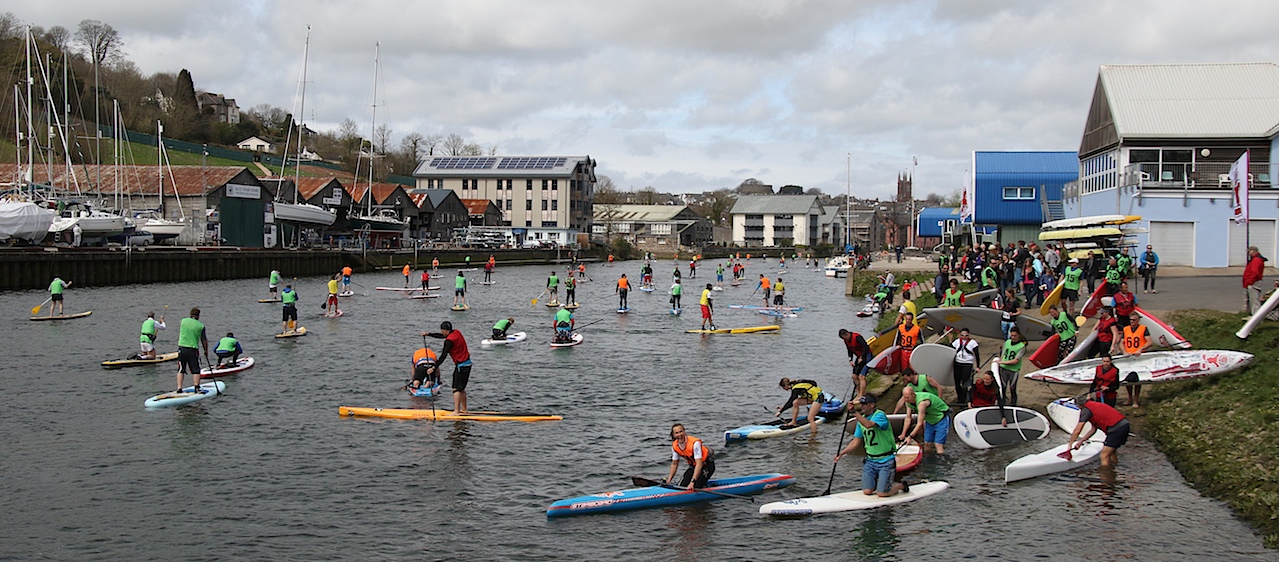 Summer racing officially started on April 12th with the Head of The Dart. After a forecast of a heat wave proved to be somewhat optimistic this annual classic was, for the first time, shortened because of the weather, with paddlers completing an out and back 7 mile paddle on the River Dart in conditions that could be called somewhat 'interesting!!' Over 150 competitors in several classes were lead home by Andrew Joyce on his unlimited board, with Ryan James not that far behind on his 14' board and Maurice Guy winning the 12'6" class. SUPboarder rider Marie Buchanan led the ladies 14' class home with Emily King winning the 12' 6" class. Read more here.
The next weekend saw the first of the UK SUP Clubs 2015 race series hosted by Central SUP. 62 racers took part on what was described as a cold and chilly day by organiser Chris Kenyon. Unlike the race on the Dart the previous weekend there was no need to change the course and racing started on the River Trent with a 10 km out and back to test the participants. For the men Ben Payne led the 14' class home with SUPboarder's Aaron Rowe winning the 12'6" class. Christine Anderson winning with ladies 14' class and Jo Hamilton-Vale winning the 12' 6". There were also races for the next generation of paddlers with Samuel winning the under 12's race and Brad the under 16's. Read more here.
April wasn't just for the SUP racers as there were some notable SUP Surf events too; the Irish SUP Surf Classic where Steve Laddiman and Sarah Gannon were victorious and the BSUPA Legend of the Bay where Dave Ewer won the male SUP Surf and there was a tie for the ladies between Marie Buchanan and Lizzie Bird. Read more here.