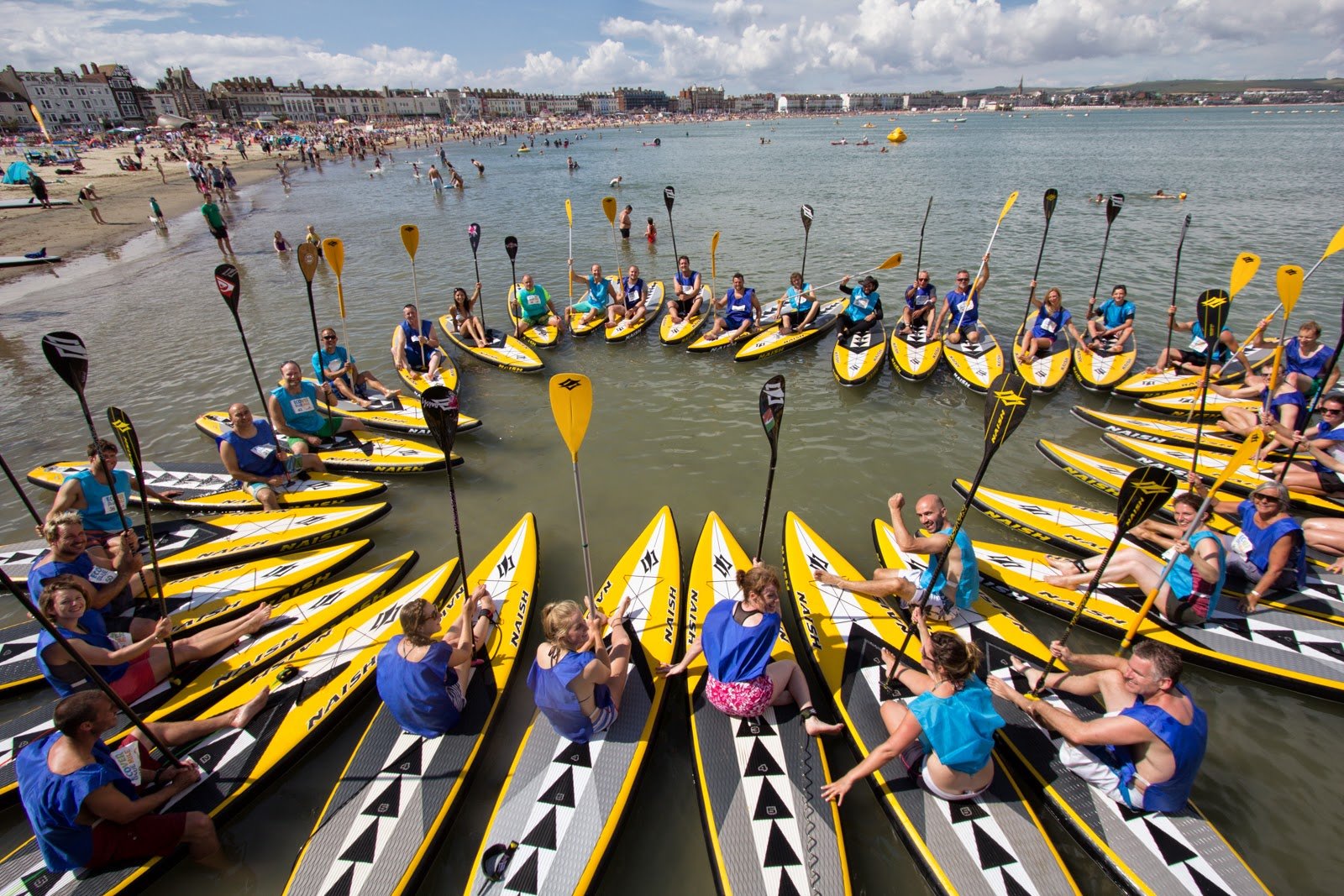 We've all seen SUP racers lining up on the start line waiting for the horn to go. And it's always a colourful and impressive site at any large race, with so many different styles and makes of boards. But this year the UK SUP race series saw something very different and something very yellow… The Naish One Design board. The distinctive colouring of the 12'6×30 inflatable Naish One Design board is not hard to miss! And has been steadily increasing in numbers in the racing scene over the last few years, as was clear to see at the last UK SUP race series event held by Blue chip SUPer club on the Thames. As part of the main Battle of the Thames event, 34 racers competed on the same Naish One Design board in the Naish One Design racing class with its own results and podium finishes. With that much yellow on the water it's clear to see that Naish One Design racing is here to stay in the UK. And we have a feeling it's only just the beginning of something big! Some other brands have attempted to get their own one design racing off the ground, but Naish are actually doing it and making it happen not only in the UK but right across the world too.

The events
This year there are a series of Naish One Design races being run all over the country in collaboration with different SUP clubs and the UK SUP race series. The BOTT event was the first in the Naish One Design series (N1SCO) And if this event was anything to go by, all the UK SUP events incorporating a N1SCO event will be bright and yellow even if the suns not out!!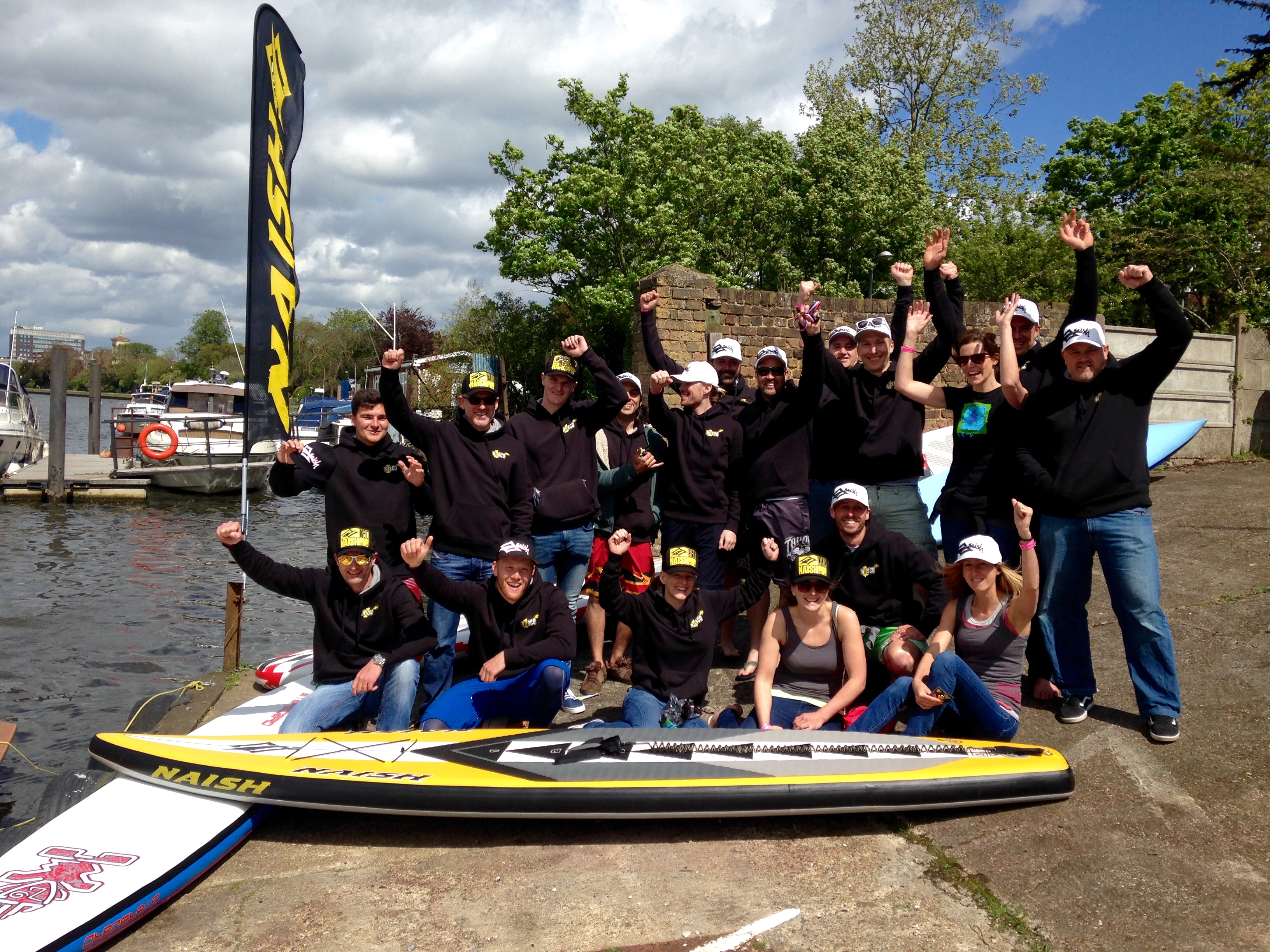 Events that will incorporate the Naish One Design racing class are;
Bay SUP Battle of the Paddle June 6th more info here.
Naish One Design nationals 11th July more info here.
Norfolk broads Classic 18th July more info here.
AV SUP Club in Southampton 3rd Oct more info here.
Waterborn SUP club in Kingsbridge 24th Oct more info here.
How to get involved in racing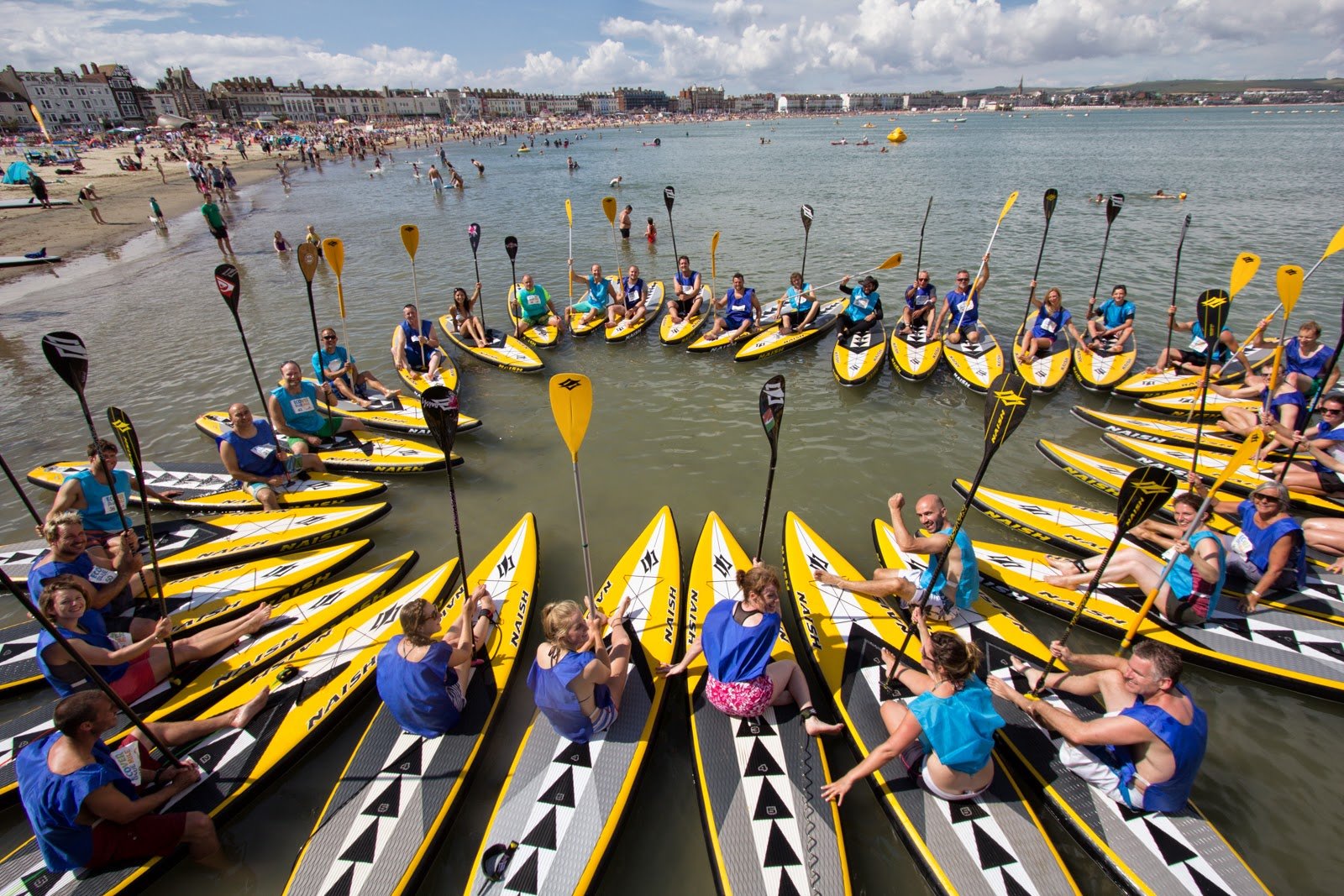 There are so many ways to get into racing in 2015 and it's never been easier thanks to so many great events put on by SUP clubs and schools across the country. If you have a board that you want to try racing on then find a race that suits you by checking out our event page here. But if you haven't got a board, are unsure what board to buy or aren't in a position to buy a board, then paddling in a Naish One Design race is a really great way to give racing a go, without the financial out lay of buying kit.
As well as Naish One Design racing being part of other big SUP events, the Naish Nationals is also taking place. Held in Weymouth on the 11th July 2015 the Naish Nationals is only £25 including board hire or £15 if you have your own Naish One Design board. Now that's cheap for a fun day or racing on the water!
The Nationals is going to be more than just one race, it's going to be a series of fun races throughout the day for all abilities, allowing everybody to get a feeling for paddleboarding and racing. In the past the event has got hundreds of new paddlers onto the water and into SUP, through their various taster sessions. So there really is going to be something for everybody… don't miss out.
Find out more about the Naish Nationals here and Book your place at the Nationals here. And for more information about Naish One desigh and giving a Naish One board a go, contact Alex at Naish here.