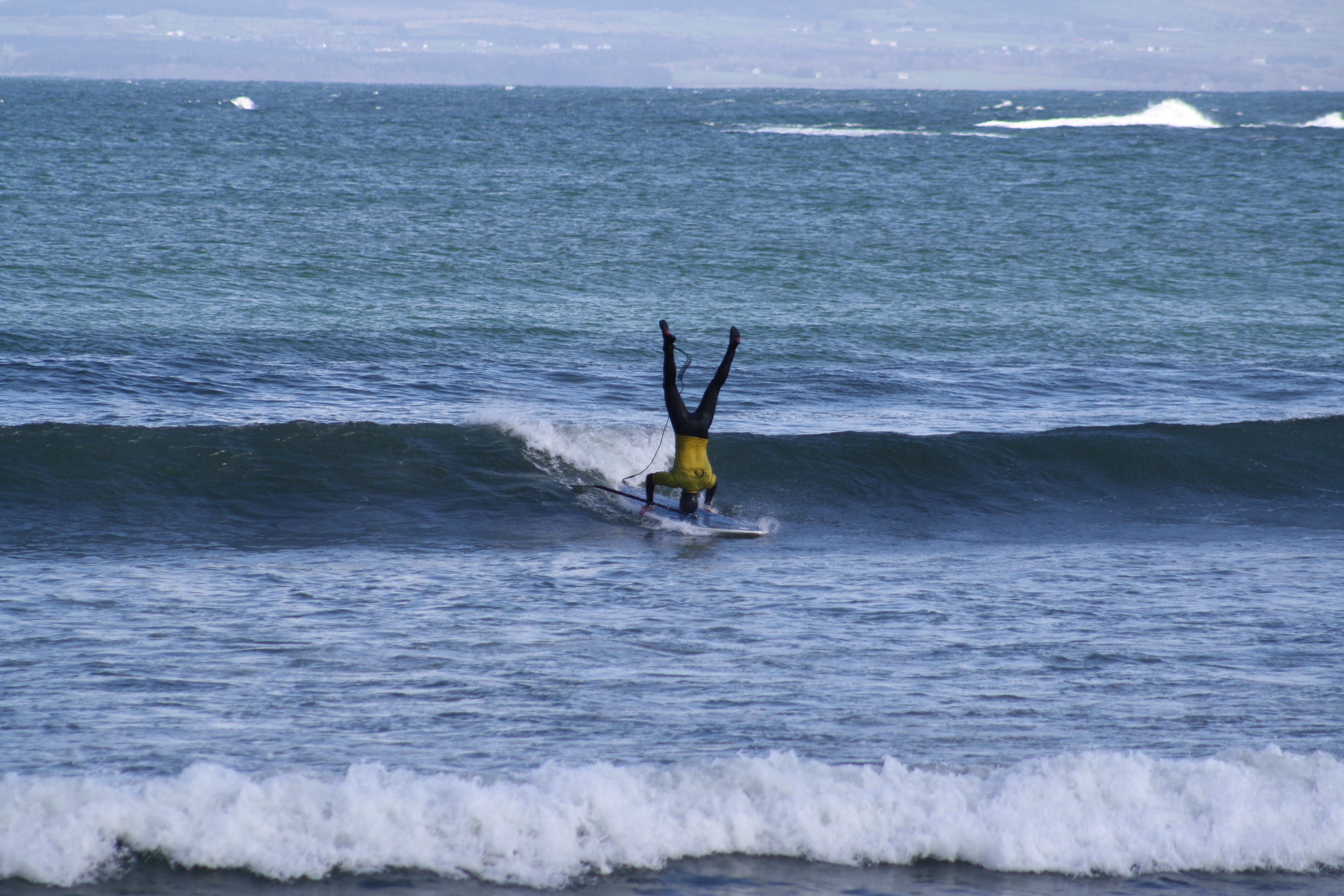 The SUP scene over the water in Ireland is growing rapidly with a record turnout for the 2015 Surf Classic. Paul Byrne from Irishsup updates SUPboarder.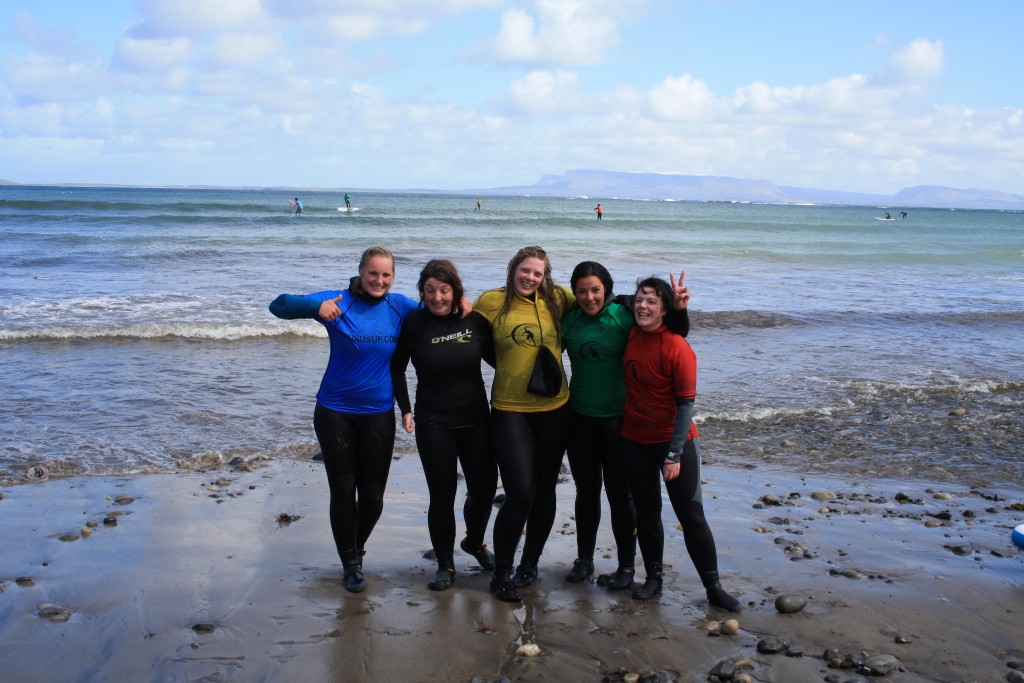 The 2015 'Irish SUP Surf Classic' took place last month in County Sligo, Ireland. This event is growing year by year and is becoming extremely popular in the world of UK & Ireland SUP!
Ireland has some of the best surf breaks in the world and also some top all-round watersport athletes. Event organiser Paul Byrne from IrishSUP turned on his magic again to provide suitable waves for this competition format, and a venue that just can't be beaten!
In ever typical Irish West Coast style, 2 days of hail, snow, cold, sun and warm spring weather greeted the biggest turn out of a Irish SUP surf competition to date. 35 entered the weekend competition which offered a variety of categories to suit everybody. There were at least another 20 in attendance to shout, cheer, and party the weekend away!!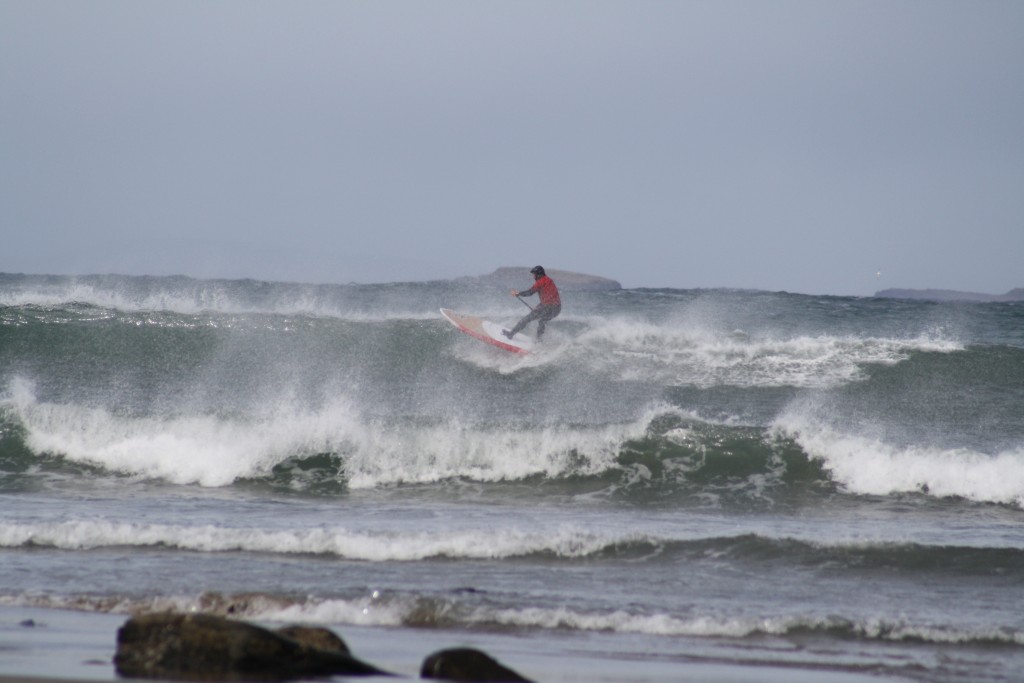 Fun waves, fun times and a relaxed competitive atmosphere are the watchwords for this event as competitors from Ireland, Northern Ireland, England, and Wales got together to meet old friends and make new ones, while mixing it up with back to back heats and great food from the famous Beach Bar and Restaurant at Aughris. For the second year running history was made in the women's division with the biggest entry to date and a sign of the popularity and fastest growing sector of the sport with all 5 girls in the final showing grace and performance are not mutually exclusive.
Sarah Gannon just home from 10 weeks in Asia showed her skills, with all the ladies managing the windy conditions like true water women. Steve Laddiman won the Masters, 10ft+ and sub 10ft while Simon Dunton took the first timers with confident surfing in challenging conditions. Other stand outs of the day were 15 year old Ollie Laddiman showing big improvements on last year and was very unlucky in some of his heats. Paul Byrne gave Steve Laddiman a run for his money in 3 of the finals but his late nights entertaining in the Beach Bar left energy reserves lacking! Michaela Vonstein, Jono Griffin, and Ozzie Jay to name just a few showed true competitive spirit, displaying much improved surf skills.
"What a weekend of craic we just had in Aughris, Co Sligo! Two days of very contestable surf, multiple weather seasons, and all the crew present!!! Massive thank you to those who supported the event, this is the one weekend that look forward to every year. Special thanks to the event sponsors, Atlantic Soul Surf Co, Dirty Dog Eyewear, Starboard, and Mara Water Sports. Also not forgetting Darren and his staff at the www.thebeachbarsligo.com. See you all again next year!!!
Words from Paul Byrne, Event Organiser.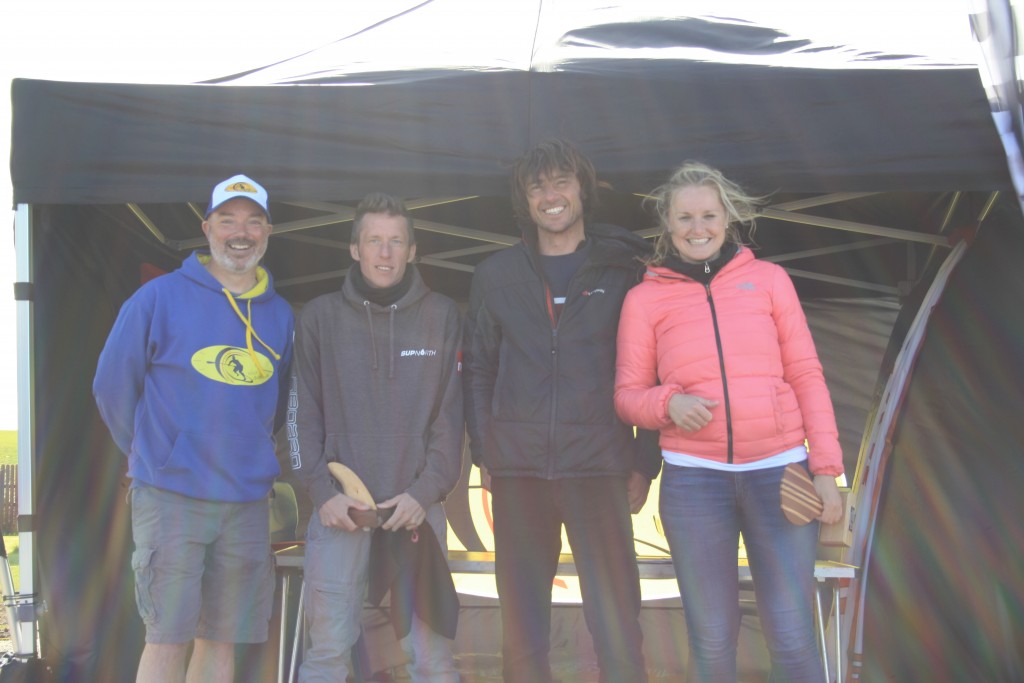 IRISHSUP SURF CLASSIC 2014 RESULTS:
FIRST TIMERS:
Simon Dunton
Jono Griffin
JJ Daly
Alan Corrigan
LADIES:
Sarah Gannon
Michaela Vonstein
Orla Doogue
Tati Coco
Nicola Jensen
OPEN (SUB 10FT):
Steve Laddiman
Paul Byrne
Lewis Elckholt
Ozzie Jay
MASTERS:
Steve Laddiman
Paul Byrne
Ozzie Jay
10FT PLUS:
Steve Laddiman
Paul Byrne
Dave Owens
Ollie Laddiman