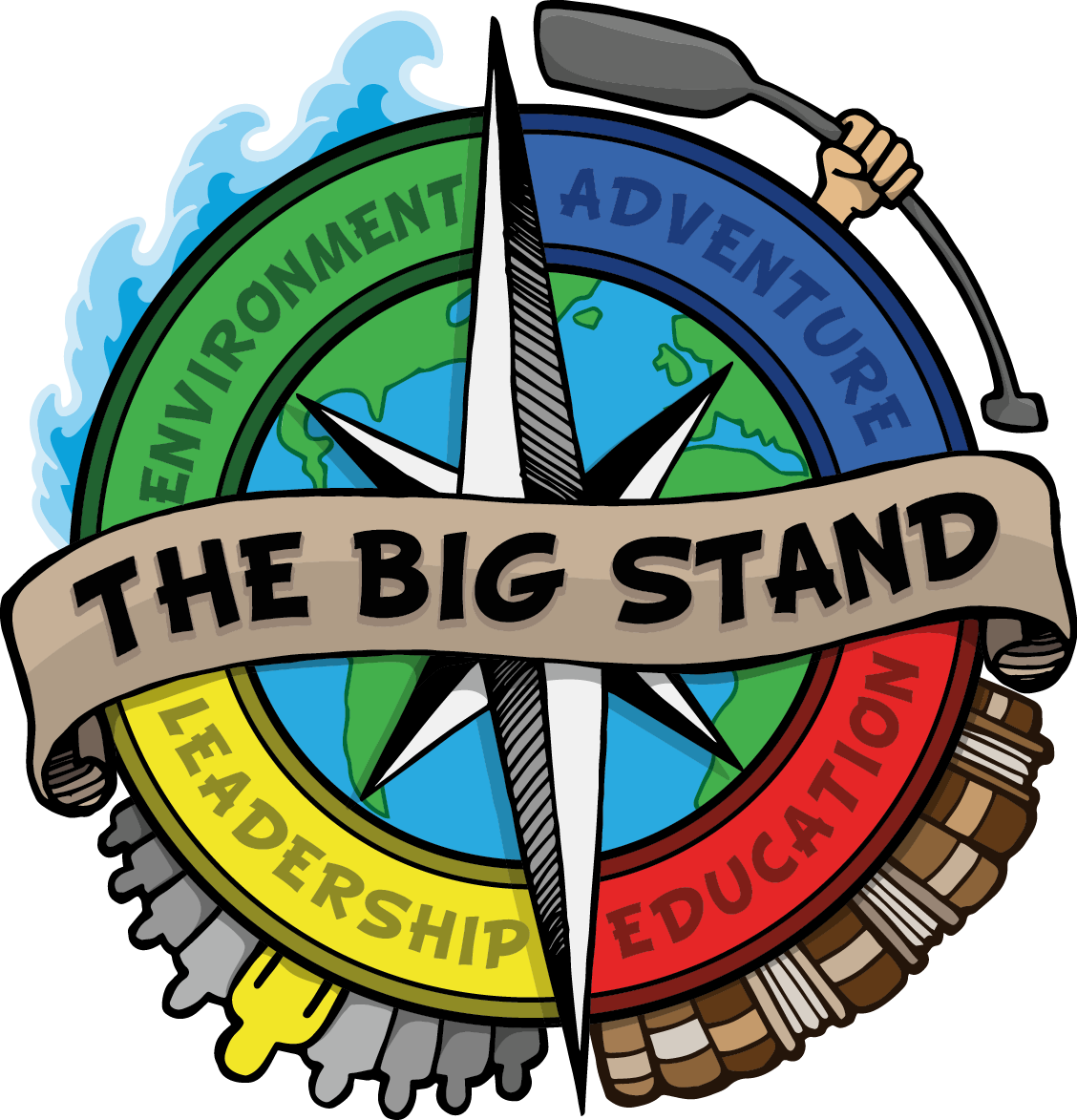 The Big Stand – Environment, Education, Adventure, Leadership.
'The Big Stand' is the world's first charitable incorporated organisation with stand up paddling at its heart.
The Big Stand's vision is to bring stand up paddleboardng (SUP) to a wide community of people in the UK. By funnelling business profit into a charitable scheme the Big Stand aims to develop and connect young adults to their environment through adventure, leadership skills, environmental awareness, and health education. And through SUP young people can try a new sport, meet new people, build resilience and improve confidence.

Adventurer and Founder Charlie Head explains "We offer young people a range of courses that provide skills and knowledge they might otherwise never learn. Leadership, stand up paddling, planning expeditions, bush-craft, first aid, and endurance skills are core aspects of our residential courses. At the end students will plan their own mini stand up paddleboard adventure expedition to complete the course."
To find out more about 'The Big Stand' check out their website here.
To show your support for this worthwhile charity vote for them on 'Pitch to Rich.' Every click counts and will help this charity move forward. As advertised on Channel 4 and ITV, 800 organisations are hoping to gain enough votes to be in the top 50, and have the opportunity to pitch their vision to Richard Branson. But be quick as it runs out at 5pm tonight 05/05/15! And please be patient as the pitch to rich website is being slow today due to lots of clicks!