21 March, 2015 
Press release from 'The Ultimate Waterman'. For more information about the event and the competitors click here.
NEW ZEALANDER DANIEL KEREOPA TAKES OUT INAUGURAL THE ULTIMATE WATERMAN CROWN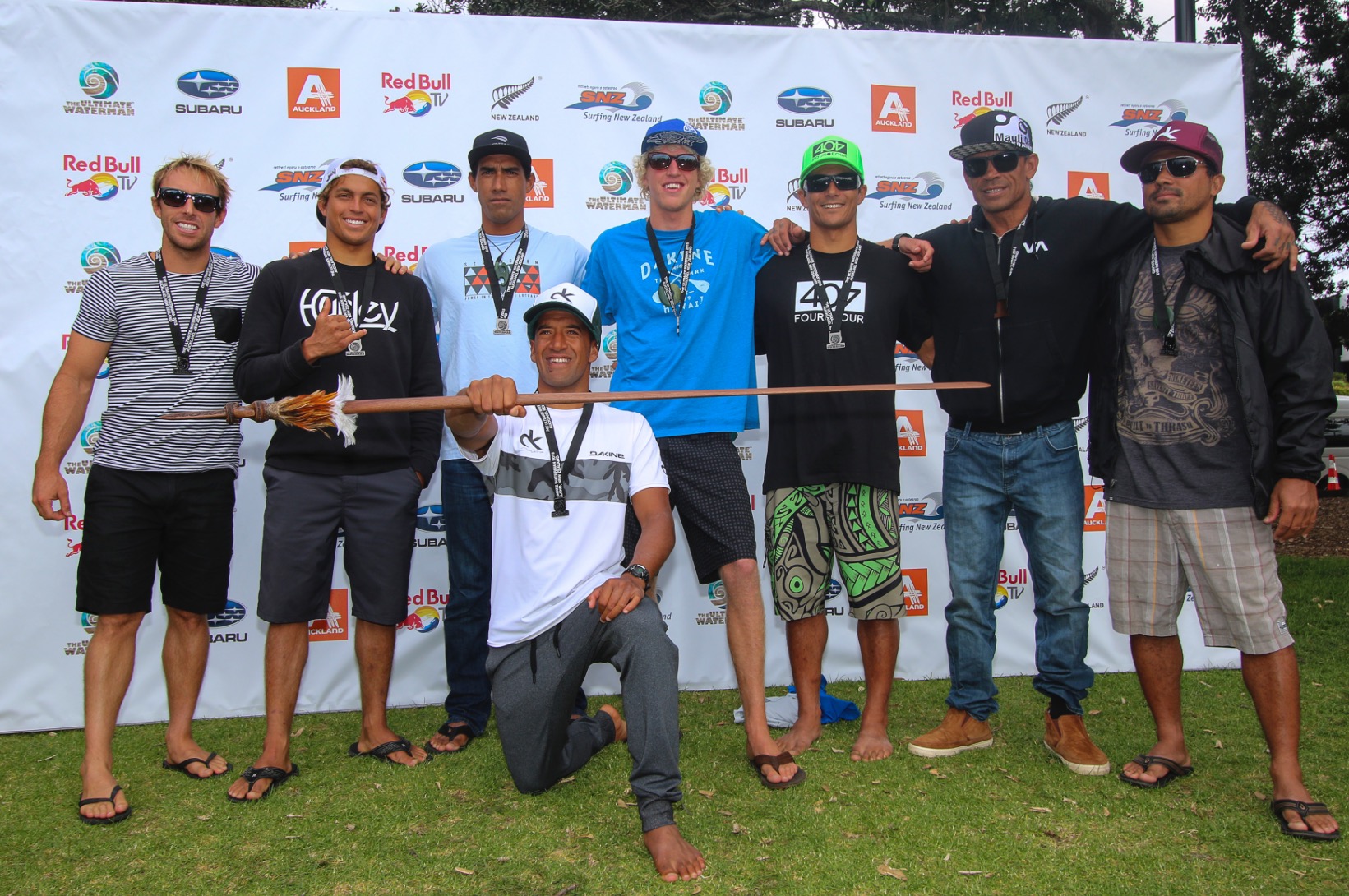 New Zealand athlete Daniel Kereopa has been crowned the inaugural Ultimate Waterman today (Saturday 21st March) toppling seven international athletes to claim the title.
The Kiwi went into the final day of The Ultimate Waterman driven by Subaru with a minimal points lead over Kai Lenny (HAW) and did enough in the final discipline, the 15km stand up paddleboard endurance race, to hold off the young Hawaiian and claim the title in his homeland.
An emotional Kereopa stood on the stage in front of a packed out Mission Bay talking about his journey to this point in his life and what the title meant to him and the ocean sports that he pursues.
"Up on stage I realised how many years I've put into surfing and paddling, all the hours of going out when it is real horrible, not spending time with my family and stuff and all the memories flooded back to me, I am thankful I remembered that on stage because without them I have nothing" commented Kereopa.
He admitted that nerves were getting to him on the final day of the event but he knew that he had to stick close to Kai for any chance of winning the title.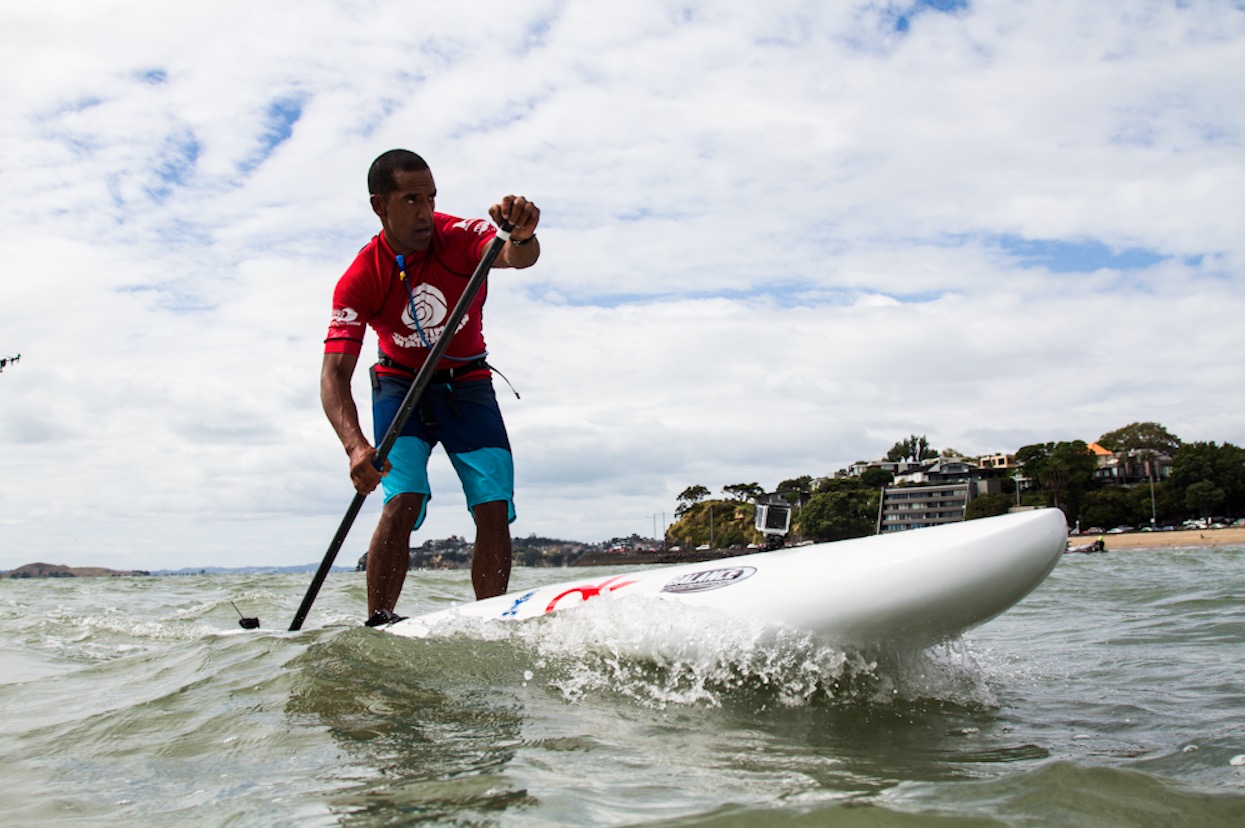 "I managed to keep Kai close at the start but Connor, Danny and George powered ahead and part of me was actually excited even though I couldn't keep up as that helped my chances for the overall title," says Kereopa.
Kereopa's Ultimate Waterman journey started with losses to Lenny in the waka ama and shortboard surfing. However his winning chances took a huge boost when he eclipsed Lenny in his double whammy discipline of stand up paddleboard surfing before going on to edge out Lenny on back-to-back days in his own double whammy discipline, the longboard.
Today Lenny needed to place first or second and have Kereopa place fifth for a shot at the title but it wasn't to be, the two surfers placing fourth and fifth respectively.
"I knew it was going to be a challenge coming down to New Zealand but I was hoping I was going to rise to the top," said Lenny of his loss today.
"You know the fuel has been dropped in the fire now. Sometimes it is nice to get second because it is the worse place, sometimes it is better to come fourth because second is so close but so far away," said Lenny.
"You learn a lot when you lose so I will take this experience away and work on my skill set and look forward to next year," added Lenny who could not speak highly enough of the week of waves he had scored along the length of the country.
"Daniel has risen to the top, he is the ultimate waterman and to see his emotions winning in his home country in front of family and friends is probably a dream come true for him," said Lenny.
Hawaiian Connor Baxter claimed the stand up paddleboard endurance race today, the final discipline to be contested. He took a ten second win over Danny Ching (USA). It was Baxter's double whammy discipline and by way of the win, he jumped from eighth to third in the event and claimed a podium finish after what he described as a 'brutal' endurance race.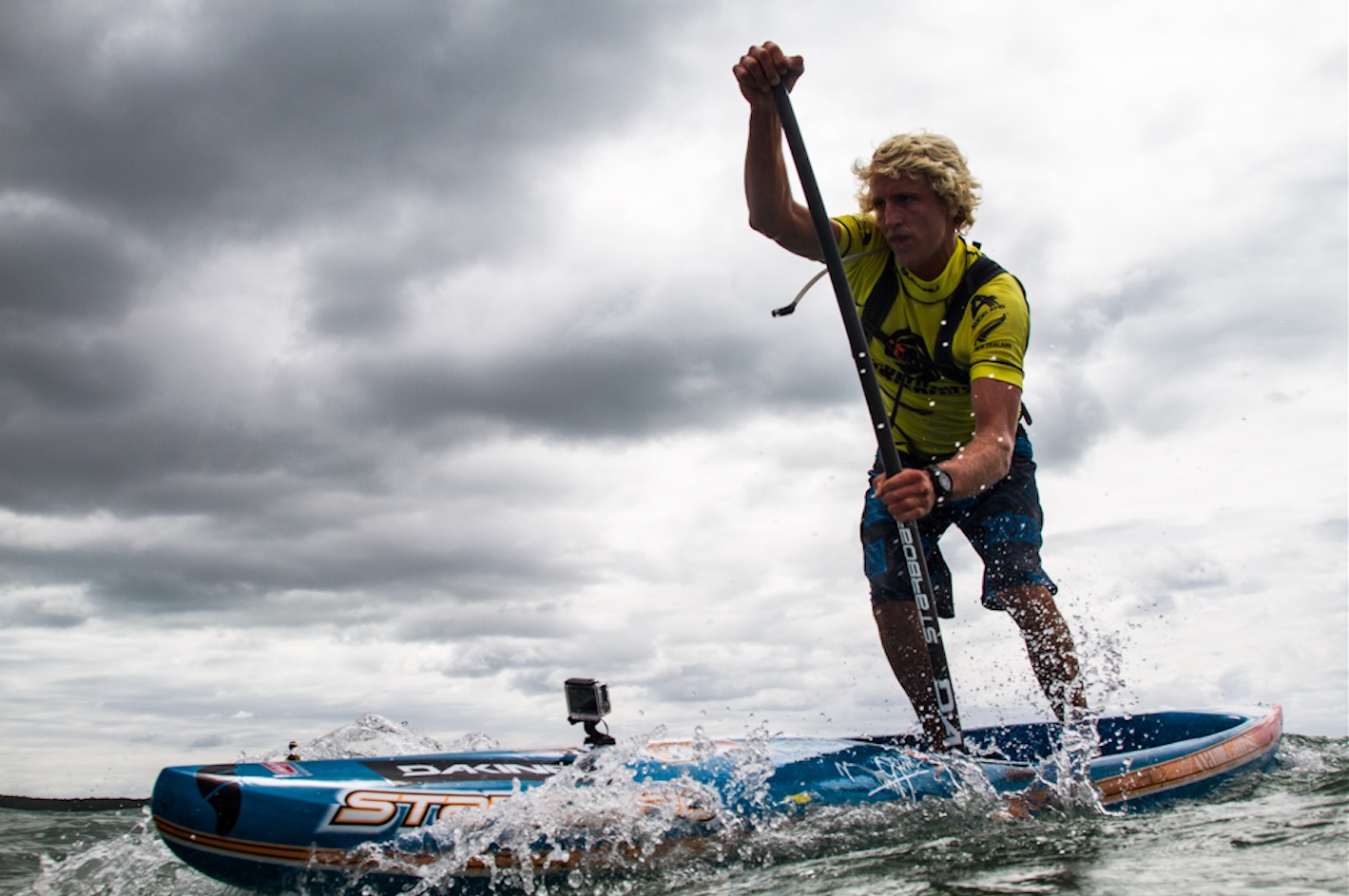 Please see below for overall points for the inaugural Ultimate Waterman driven by Subaru held in New Zealand 14th – 21st March 2015.
1, Daniel Kereopa (NZL), 4836
2, Kai Lenny (HAW), 4650
3, Connor Baxter (HAW), 4625
4, Danny Ching (USA), 4499
5, Manoa Drollet (TAH), 4249
6, Mark Visser (AUS), 4061
7, Georges Cronsteadt (TAH), 3981
8, Kala Alexander (HAW), 3576
Note: No big wave division was contested during this year's event due to conditions not presenting themselves. Please see below for results from today's final discipline, the 15km stand up paddleboard endurance race held at Mission Bay, Auckland, New Zealand.
1, Connor Baxter (HAW), 1:31:10
2, Danny Ching (USA), 1:31:18
3, Georges Cronsteadt (TAH), 1:37:30
4, Kai Lenny (HAW), 1:40:00
5, Daniel Kereopa (NZL), 1:46:06
6, Manoa Drollet (TAH), 1:54:24
7, Mark Visser (AUS), 2:01:36
8, Kala Alexander (HAW), 2:05:37