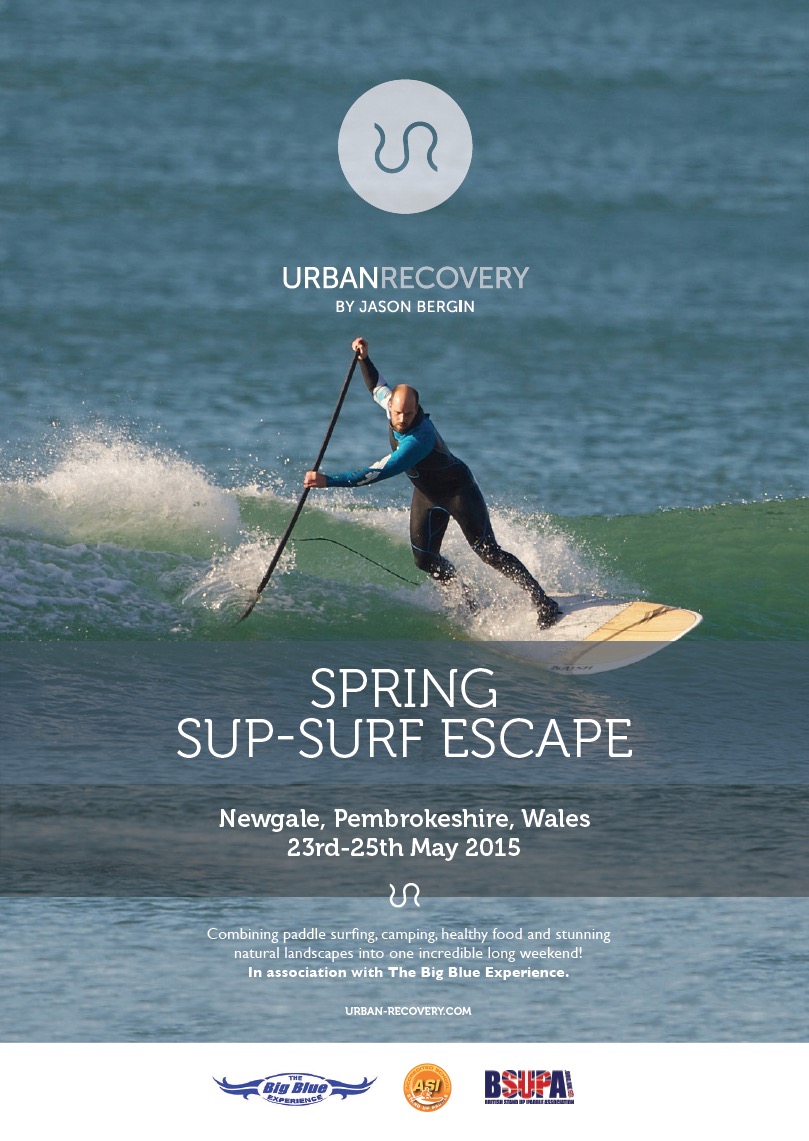 Jason Bergin from Urban-Recovery is back with the 2015 Spring SUP surf escape to Pembrokeshire, Wales on the 23rd – 25th May.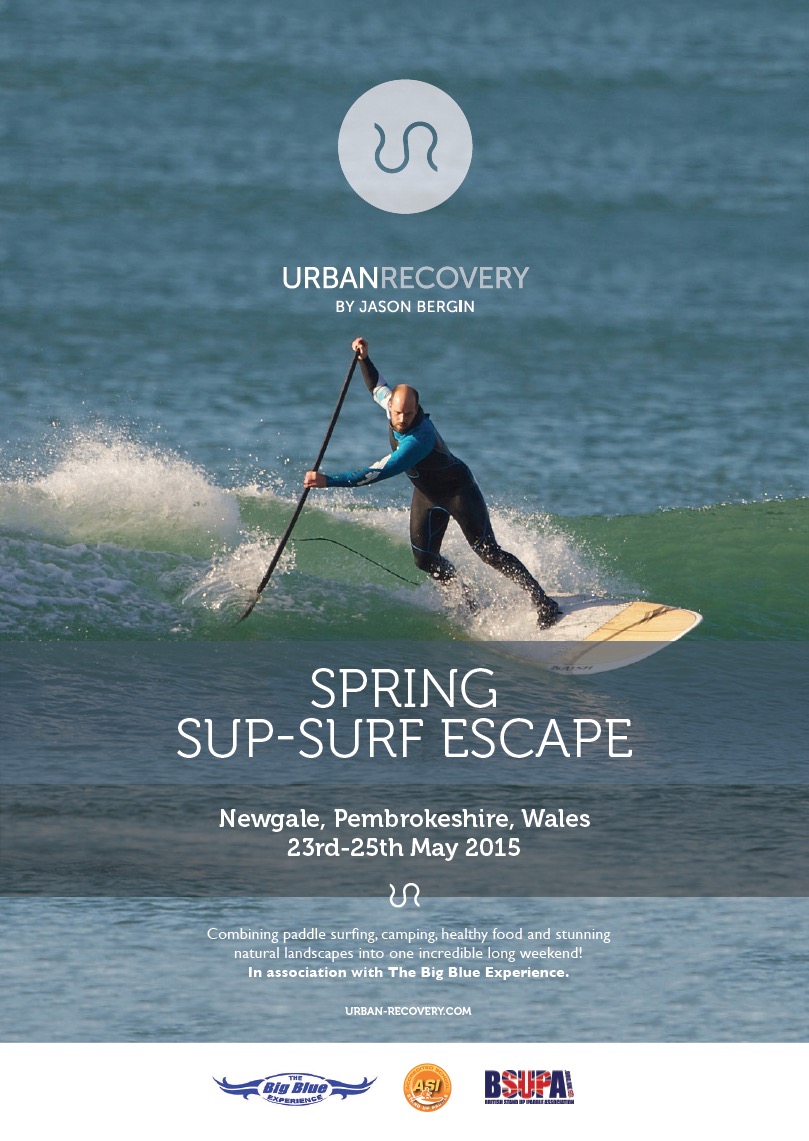 To kick 2015 off in style the Urban-Recovery team will be heading to the stunning Pembrokeshire Coastal National Park to deliver a unique and action packed watersports experience in conjunction with The Big Blue Experience. During the Spring Bank Holiday Weekend we are offering 3 days of Professional Paddleboard Surf Coaching to suit all levels from beginner to advanced, combined with Yurt Camping, Healthy, Award winning local cuisine, Surf stretch sessions and a half day Coastal Foraging experience with local expert David Hunter.
We are offering two packages:
SURFING Package: Professional SURF-SUP Coaching, Board Hire, Camping, Food and Foraging experience for £295.00
CAMPING Package: As above without the SURF-SUP coaching. £145.00
10% discount on both packages if paid in full before end of March!
For more information and to make your booking please contact Jason on email: Jason@urban-recovery.com or call: 07596361312