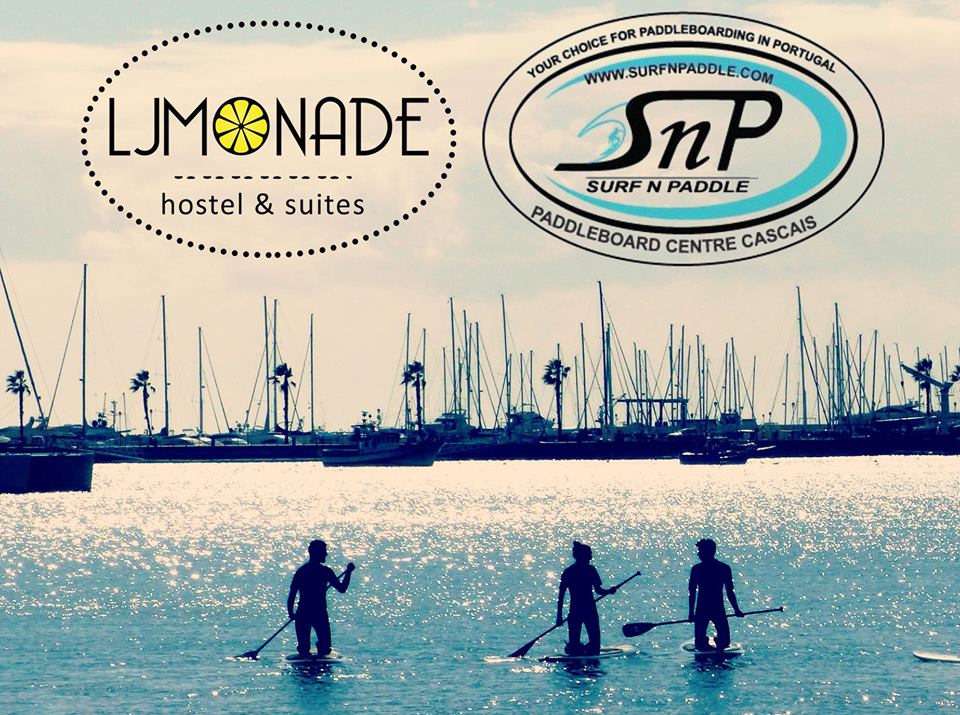 You want to stay 5 nights in Cascais, Portugal for FREE? Plus, 4 days of SUP for 2 people? Yes, you read it right, all for FREE!
Enter the Ljmonade Hostel SUP contest and show us the funniest way to do SUP at home!
If you would like to win 5 nights stay for 2 people at Ljmonade Hostel in Cascais-Portugal, in a double/twin room + 4 days SUP for 2 people ALL YOU HAVE TO DO IS SUBMIT A VIDEO.
Contest details:
– Create a funny video about SUP and post it on our Facebook event, be as creative and crazy as possible! It can be no longer than 30 seconds.
– Submit your video between the 17th of February to the 17th of March 2015.
– The winners can choose the dates when they want to come (up until June 2015.)
– The video needs to get at least 100 likes.
– The most creative video (Chosen by Ljmonade Hostel & SurfnPaddle) wins the free holiday. Please note that we are not looking for the best quality of video, but the funniest and creative ideas. So don't worry if you haven't made films before.
EVENT: www.facebook.com
FOR MORE INFORMATION CONTACT US:
www.ljmonade.com
www.facebook.com/LjmonadeHostel
hostel@ljmonade.com
+351 214 865671
Sounds like a great competition. So grab your cameras and phones and get filming.