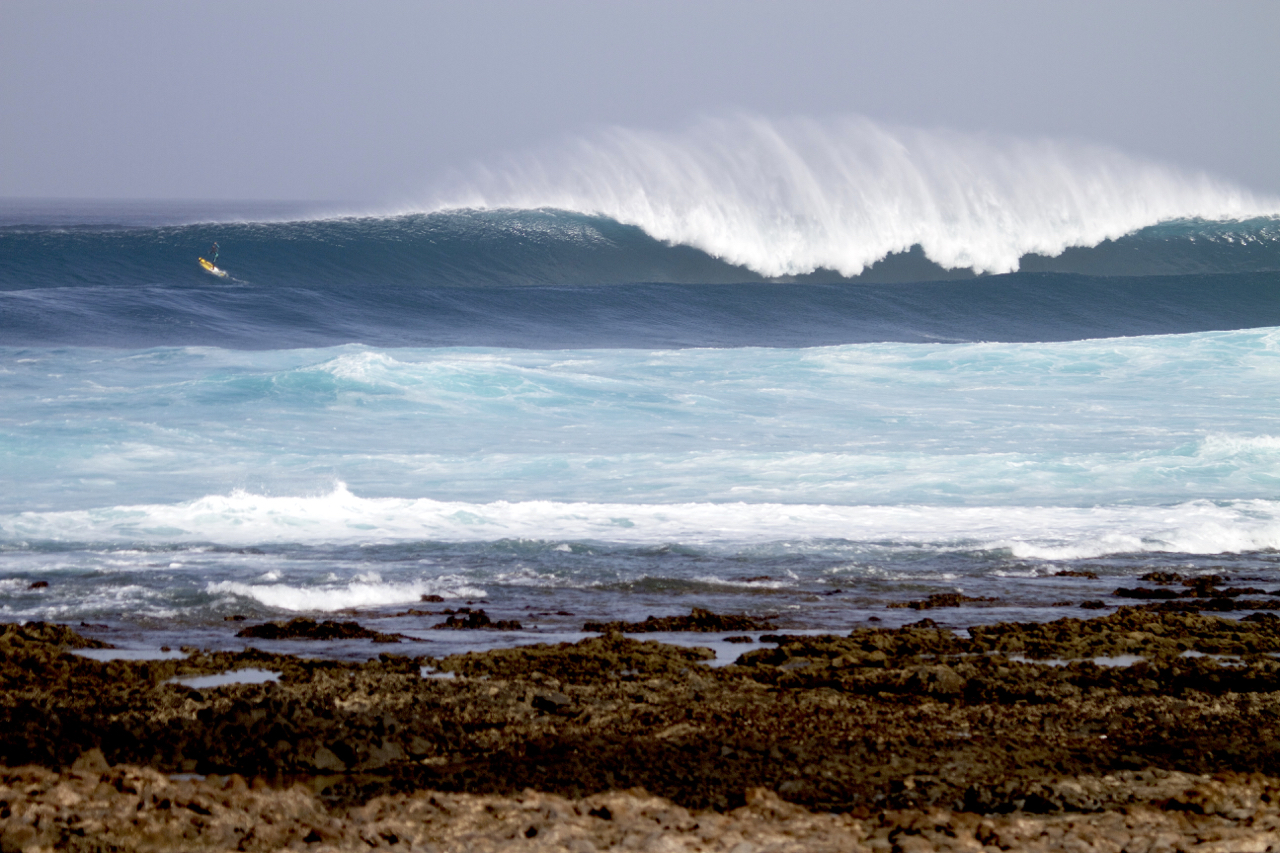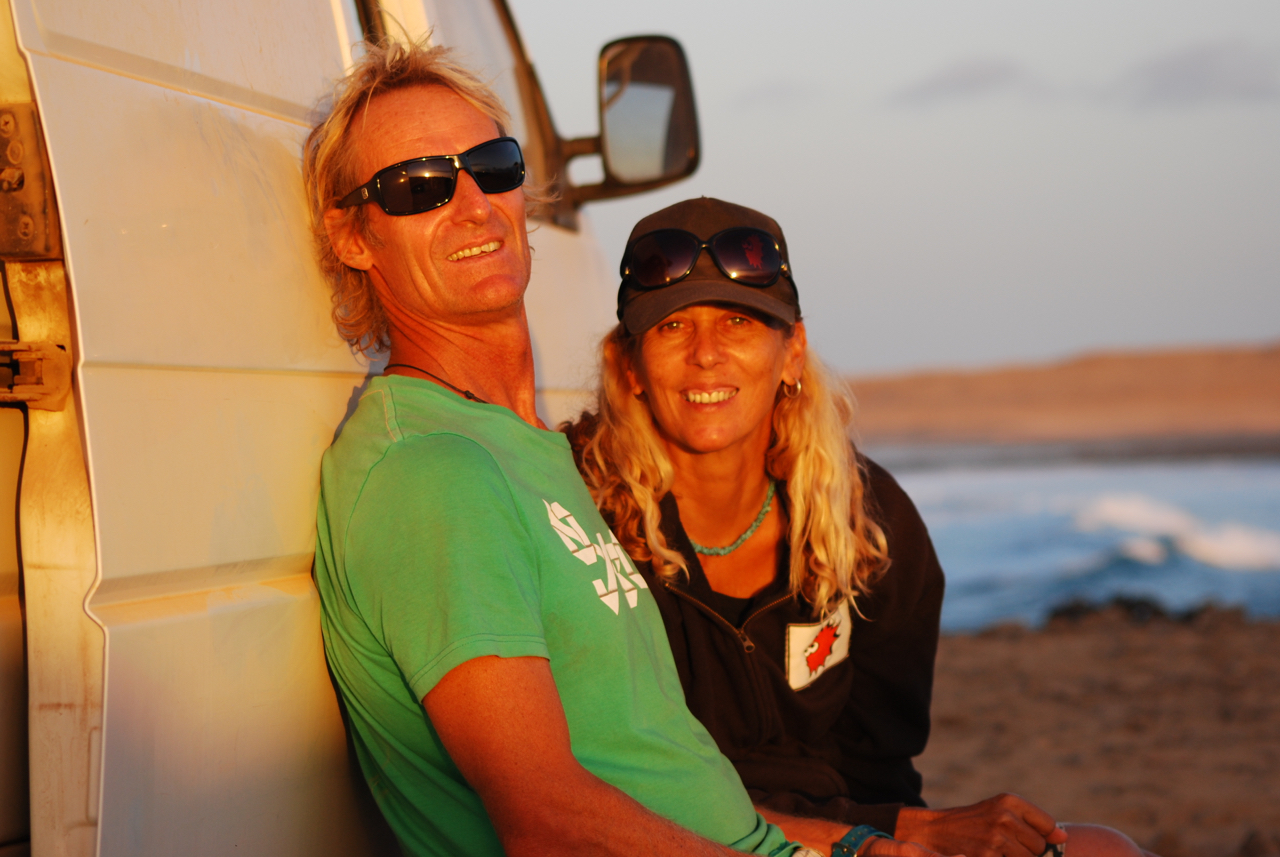 Known as 'The Lovers" Stephane Etienne and Nicole Boronat are a couple living the surfers dream and life to the full. Windsurfing, SUPing, surfing, body surfing, and regularly traveling in search of the worlds best waves, the ocean is a huge part of their lives.
Stephane and Nicole currently live in Fuerteventura, which they call the 'European Hawaii." Blessed with some world class breaks to suit all conditions Fuerteventura is a European waveriders heaven. 'The Lovers' very rarely miss a good session on a good forecast. So if you turn up to a spot in Fuerteventura and they're there, you know you're in the right spot!
With professional SUPing, windsurfing, and skating backgrounds between them, Stephane and Nicole have many incredible stories to tell and experiences to share, from around the world. Here 'The Lovers' tell their story of the best swell to hit Fuerteventura in December 2014…
"This winter will probably not be remembered as the best surfing season in Fuerteventura. However, the last big North swell to hit, will be recorded as the best of the last 10 years.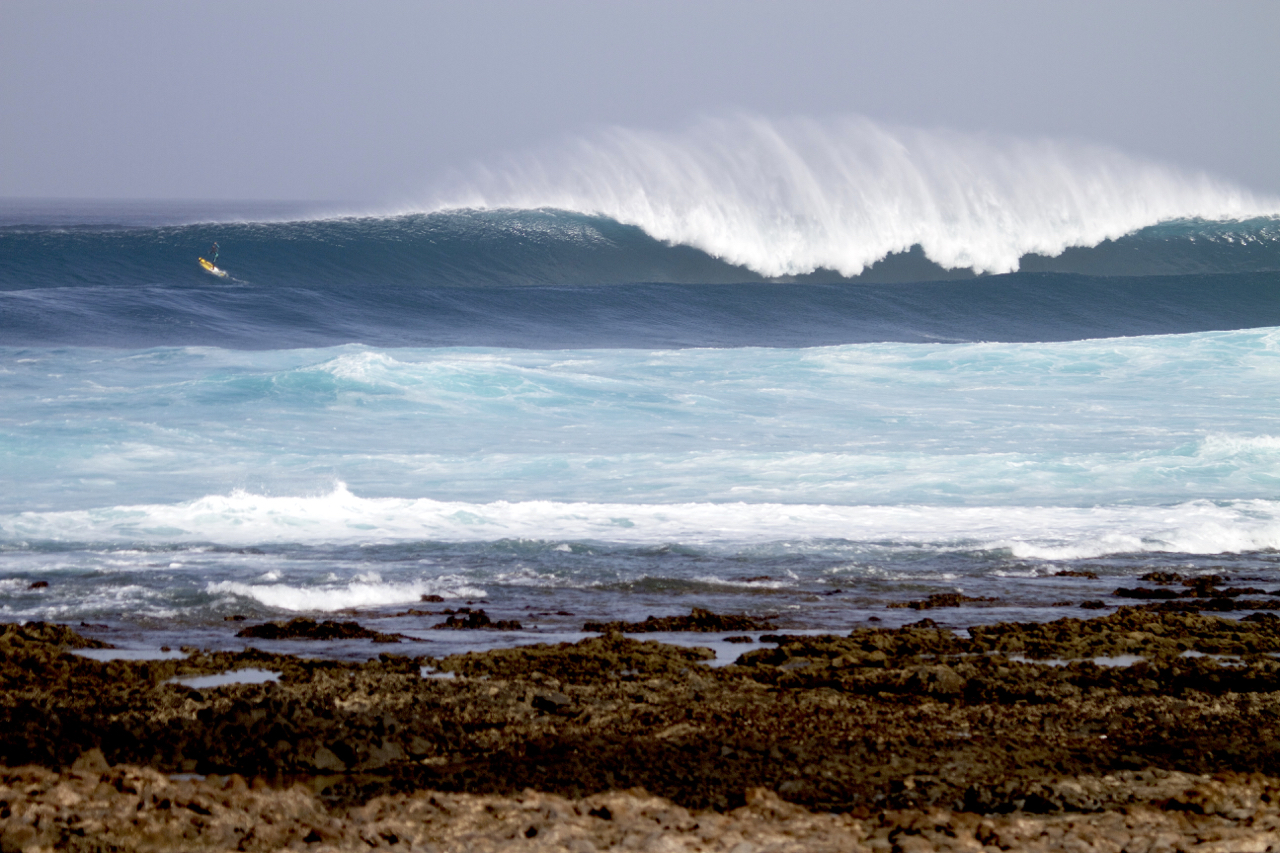 Most of the spots on the North Shore were too exposed in this swell direction… huge but not clean enough to surf. Excited, watching the massive waves breaking far out, myself and Nicole pushed our search further and finally found a spot well hidden at the end of the track. This unexpected wave was breaking consistently with 8-10ft right and left handers… just perfect.
SUP guns out, we jumped off the rocks and paddled out to the peak. The light off shore breeze made dropping in on a paddleboard tricky but the waves were just epic… deep drops, long rides, pure power surfing and a big adrenaline rush!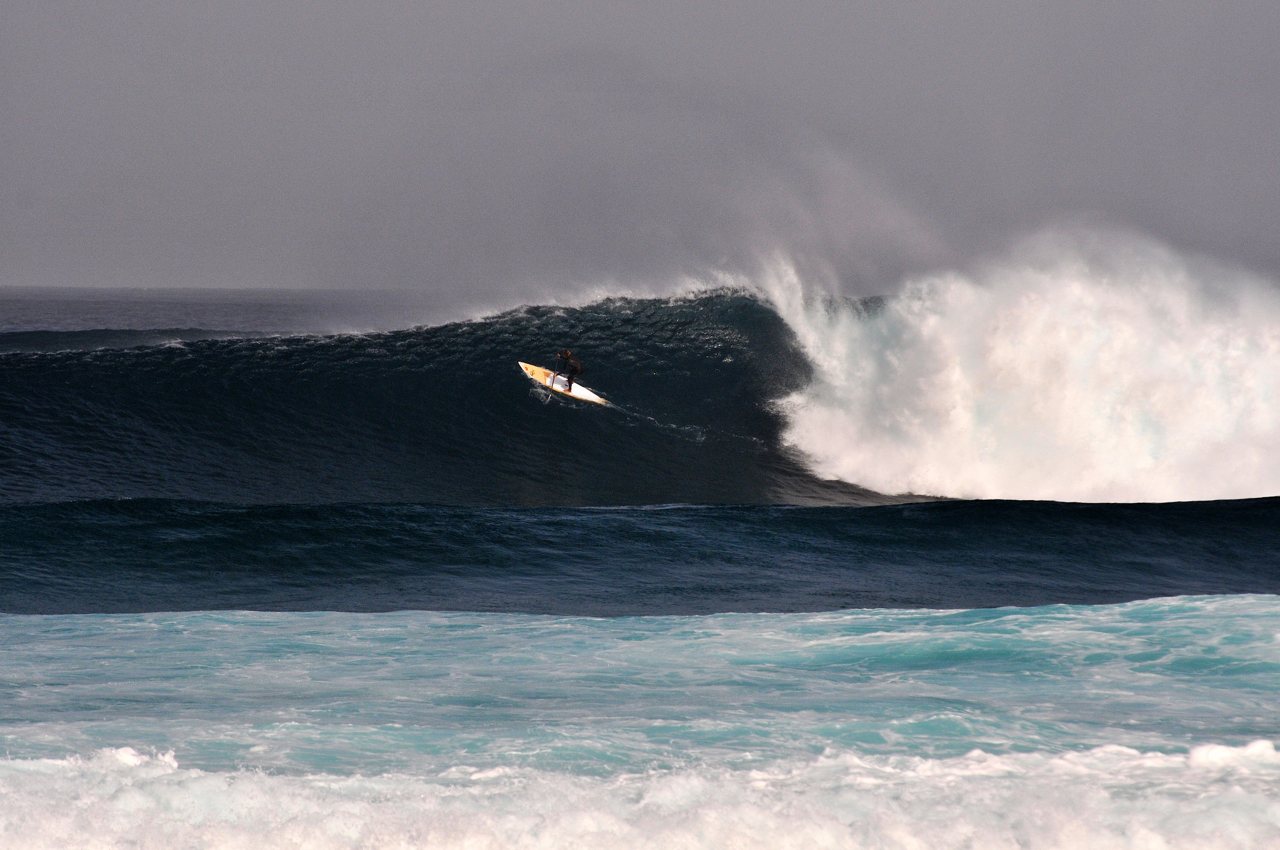 Nicole wiped out badly on her 2nd wave, breaking her rib and loosing her paddle… bummer! However, she confidently prone paddled back to the peak wanting to catch one last one before heading back to the shore. She dropped in on a solid 8ft wave on her Naish 9´8, forgetting the pain of her broken rib and enjoying the last ride… hard core!
The lefts and rights were just beautiful, and I enjoyed every moment, catching wave after wave.  Definitely the best swell of the winter. And from our memory, the 2nd time that this right hander has broken that good in almost 15 years!"
Words by – Stephane Etienne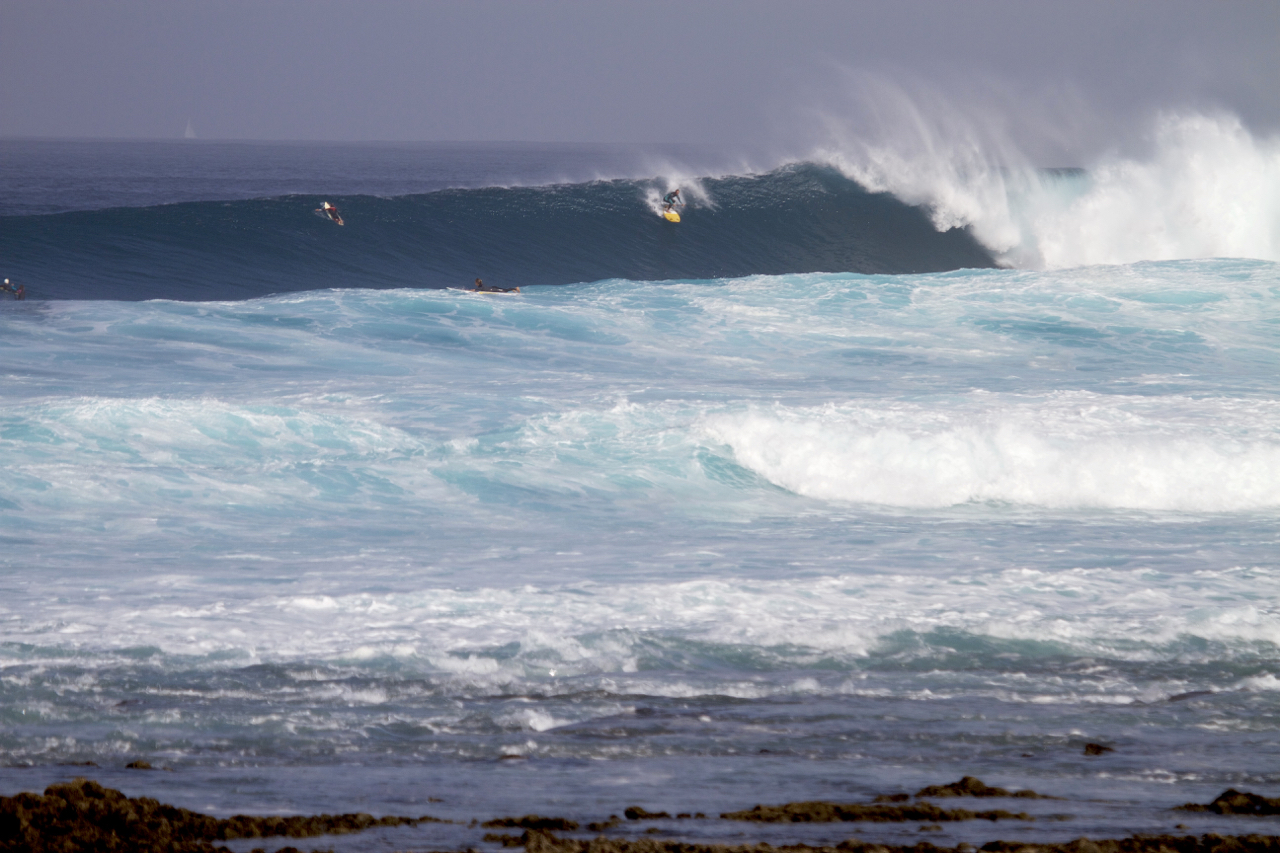 About Stephane Etienne
grew up in Africa
moved to France age 11 and started surfing and windsurfing
moved to Spain age 20 to pursue his professional windsurfing dream
top 3 in many indoor and trilogy windsurfing contests
top 10 in several world cup wave events
2nd in the 2010 European SUP Championships
About Nicole Boronat
grew up in Paris
skateboard pro age 16 and national champion
windsurf pro age 24
met Stephane and started traveling the globe
world cup indoor windsurf podiums and wave world cup top 5
reached the podium in the 2010 European SUP Championships
Stephane and Nicole are incredible watersport athletes and a couple who always have a smile on their faces, whether it's 1ft or 8-10ft.
To stay up to date with their travels and stories from around the world follow 'The Lovers' on the links below;

www.stephaneetienne-nicoleboronat.com
www.facebook.com/StephaneEtienneNicoleBoronat
www.twitter.com/StephaneNicole
http://instagram.com/StephaneNicole