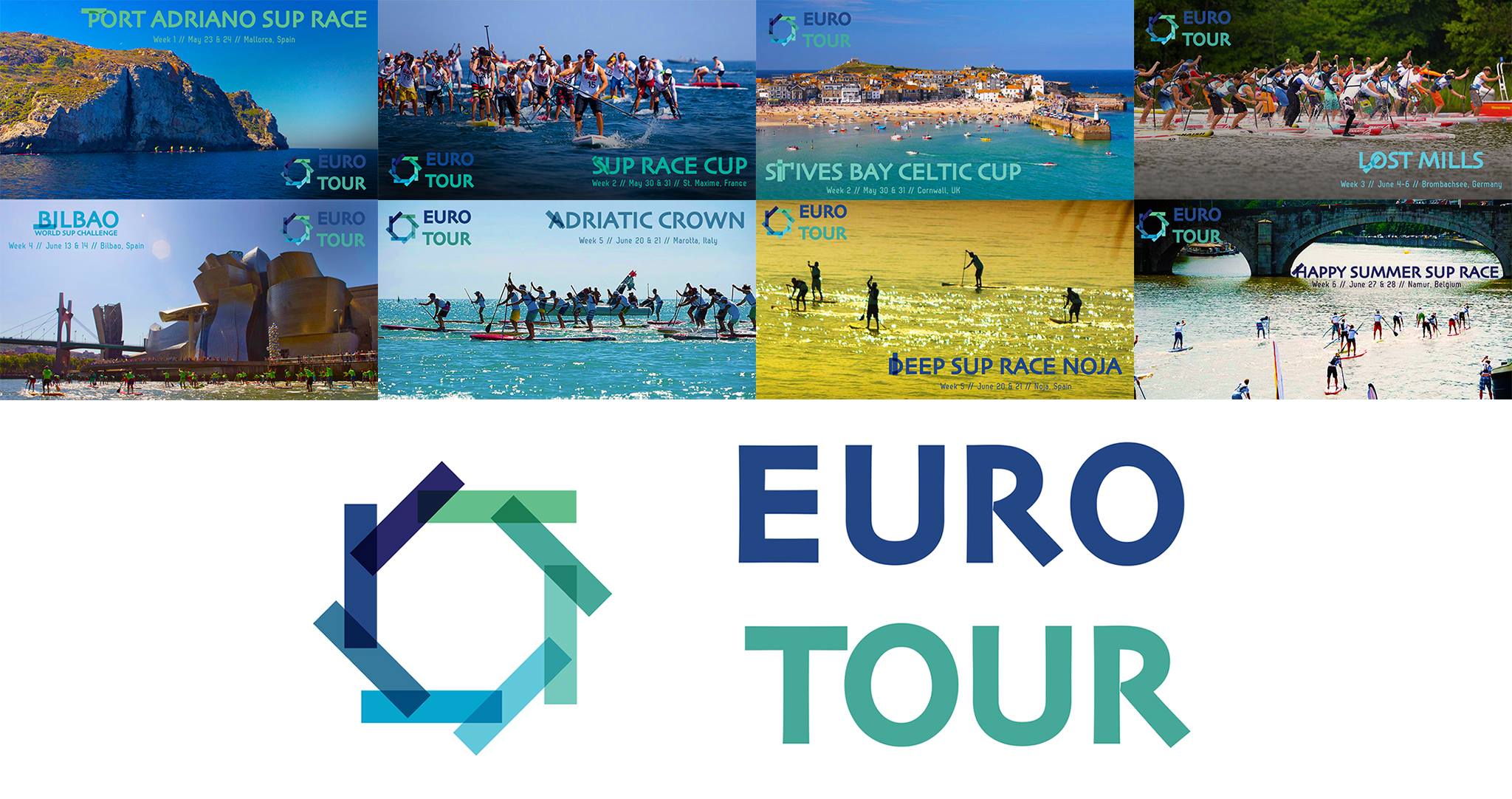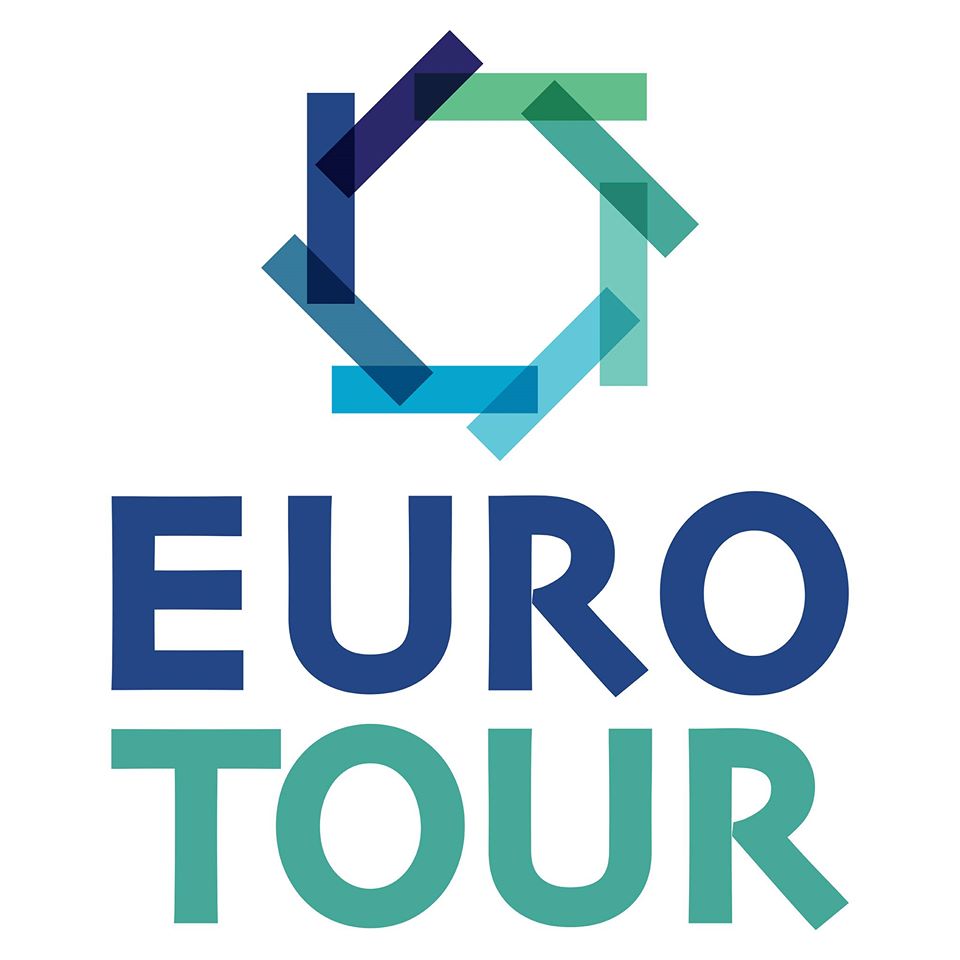 2015 sees the launch of the Euro Tour SUP series comprising eight races across six back-to-back weekends in six different countries. Linking 7 established and very popular events with one new event in St Ives, Cornwall, the Euro Tour aims to unify SUP racing across Europe this summer.
Not only for the Elite athletes in our sport, each Euro Tour event will provide a test for the top competitors while also catering to as many other paddlers as possible, from weekend racers to first time paddlers and juniors.
This series, along with the new UK SUP Series, a long established world tour and the growth in grass routes paddling events across the UK will help to grow our sport, getting more people on the water to find out just how great life on a SUP can be.
Check out the SUPboardermag Events page, using the categories tab, to find more events near you.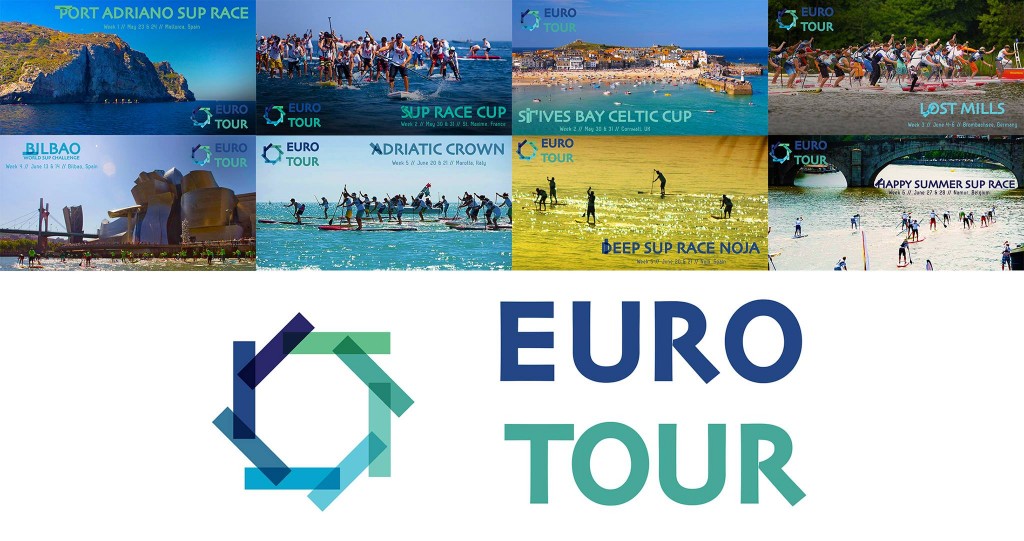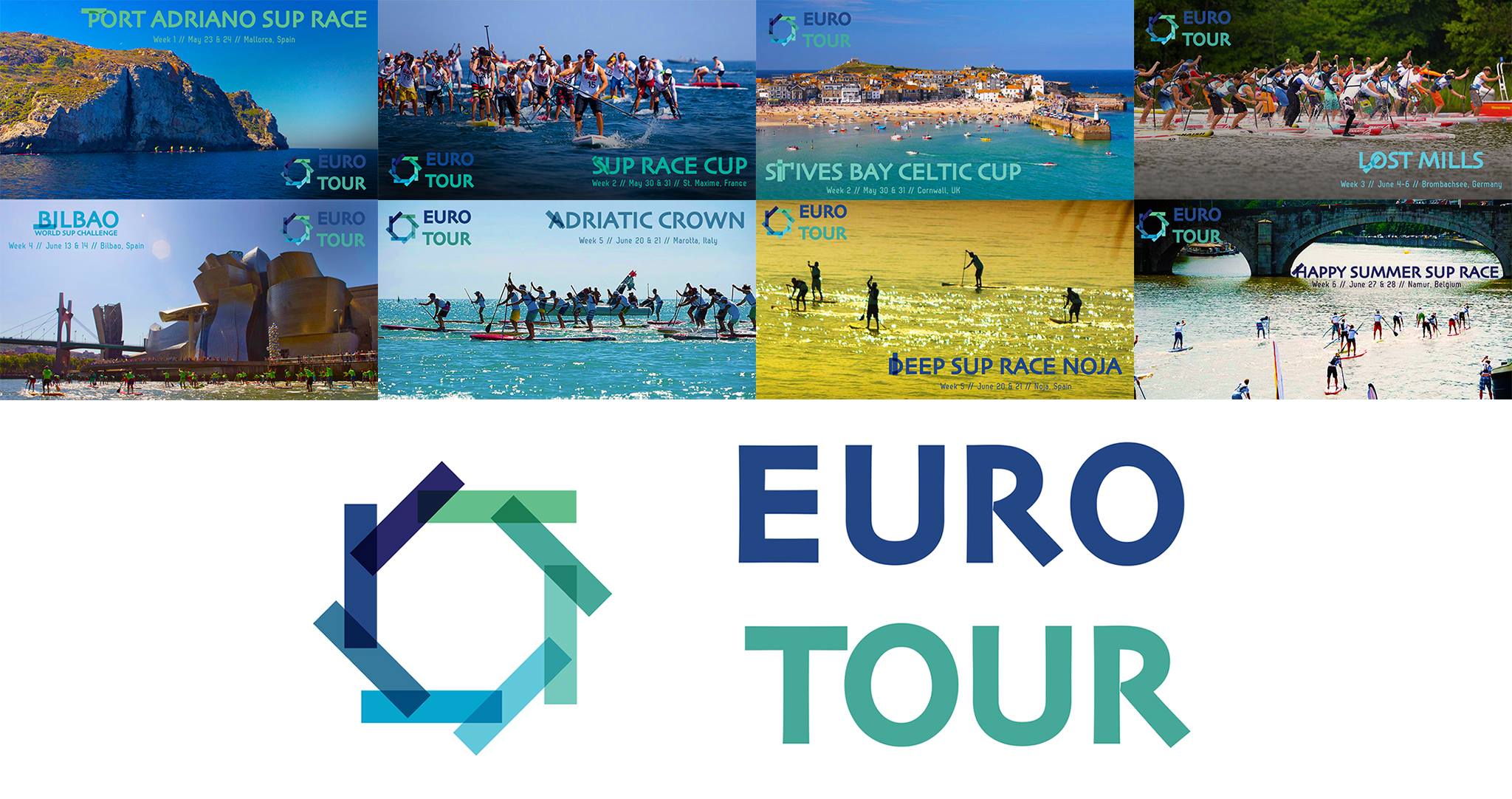 The eight events are:
May 23/24 (Week 1) Port Adriano SUP Race, Port Adriano, Mallorca, Spain
May 30/31 (Week 2) SUP Race Cup St. Maxime, France
May 30/31 (Week 2) St'Ives Bay Celtic Cup, St Ives Bay, Cornwall, UK
June 4-6 (Week 3) The Lost Mills, Brombachsee, Bavaria, Germany
June 13/14 (Week 4) Iberdrola Bilbao World SUP Challenge, Bilbao, Basque Country, Spain
June 20/21 (Week 5) The Adriatic Crown, Marotta, Italy
June 20/21 (Week 5) Deep SUP Race Noja, Noja, Spain
June 27/28 (Week 6) Happy Summer SUP Race, Namur, Belgium
From the organisers:
"Offering a unified rankings leaderboard, a common race class (14′) and free board transport between each event, we want to make the Euro Tour as simple, fun and worthwhile as possible for everyone. All while helping support the sport and growing the paddling community in Europe.
Whether you're an international athlete, a hometown hero or a first time paddler, the Euro Tour is for you.
The Euro Tour will also include junior "Grom Races" at each event, giving the future generation a chance to compete on the same stage as their heroes.
Plus we'll be offering professional, royalty-free photos immediately following each race. So whether you're a paddler looking for more exposure, a brand manager that wants to promote your team and advertise your boards, or a media manager that simply needs fresh, high quality content, we'll give you exactly what you need. In return you'll be helping us promote and develop this great sport of ours in Europe.
The Euro Tour has been created by an experienced group of European paddlers that seeks to help support the sport in a positive direction. We aim to grow the European stand up paddling community from the grassroots level up. Nobody owns the Euro Tour, this is for the people and for the sport.
The 2015 Euro Tour also has the generous support of the SUP Athletes Association, who will be helping advise the event directors and providing a fair and unbiased rule book to ensure smooth, high quality races every weekend.
So join us this summer for the Euro Tour and help us grow the European stand up paddling community into something special."
Chris Parker at SUPracer.com has been working alongside the Euro Tour crew and has put a great write up on the series here.
Keep an eye on the Euro Tour Facebook page for more details.