Lots of news from the world of SUP this week… event announcements, world tour events including the first women's event. Welcome to SUP Weekly!
First up, the WeSUP energizer bunnies have again been doing great things for SUP, getting over 40 people on the water this week in the chilly UK as part of a charity paddle. Check out the gallery from Sam Crowther who is also credited with taking this weeks beautiful featured image.
Still with WeSUP, they got in contact to tell us about this years Battle of the Brands 2013 event dates – 17th August 2013 – you can find full details of this years SUP events in the SUPboarder events pages but until WeSUP release full details of this years event check out the great video from last year! The event brings the countries best paddlers together in a brand team format to do battle in the race discipline! Expect sweat, tears and some inspiring racing! Its worth popping along to check out all the SUP gear in the National SUP demo running alongside the event.
But wait….WeSUP have still more news! They have just announced that due to the incredible success of their charity day, and because they love the stoke they get from people learning to SUP so much, they are offering paddle board sessions for a fiver! Anyone who comes along to Gylly Beach in Falmouth next week can take them up on the offer. So if you are stuck for something to do next week, you now have no excuse! Check out the details here!
Now to brand news, where Peru competitor Charlie Grey has announced after a long and pleasant relationship with Fanatic he will now be shaping and riding his own boards. Follow Charlie's progress on facebook at Charlie Grey Designs – it takes some courage to go solo, so we wish Charlie all the best in his new venture. Check out one of his prototype boards for testing in Peru: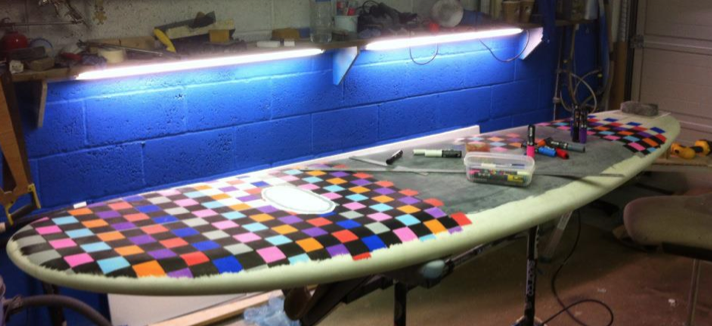 Inspiring expedition paddlers from Polar bears and Paddleboards, have also announced they have scored a top sponsorship deal from Oakley for their Greenland expedition – if you haven't seen their fantastic trip teaser posted yesterday, check it out!
Top news this week, is the announcement of the dates for this years National Watersports Festival, which will include SUP. The event is one not to miss, with all the equipment displayed and loads of fun activities running through the weekend. So…the dates for your diary are: 30th August – 1st Sept 2013 – save the date and start getting excited by visiting the all new NWF website.
Further afield now and the first ever Stand Up world Tour Women's Event has just taken place at the Turtle Bay Resort, Hawaii. Here's the day one highlights, which includes the women showing that they are also pushing the SUP surfing boundaries!

Congratulations to Nicole Pacelli from Brazil, who took the women's honors, closely followed by Candice Appleby, Vanina Walsh (featured earlier this week) and Hannah Fenton. We now look forward to the rest of the event and with a 15-20ft forecast Sunset is going to deliver the goods yet again!
And now back to UK SUP, Starboard UK have been getting their team riders on the 2013 gear – there is a nice little review of the 7'8 x 32′ wide point here – perhaps a good board for those wanting something shorter but worried about stability?

From a cold looking Ireland, to a toasty United Arab Emirates, we found this fun SUP yoga shot from Watercooled UAE – looks like great fun – stay tuned for more on SUP Yoga from SUPboarder soon!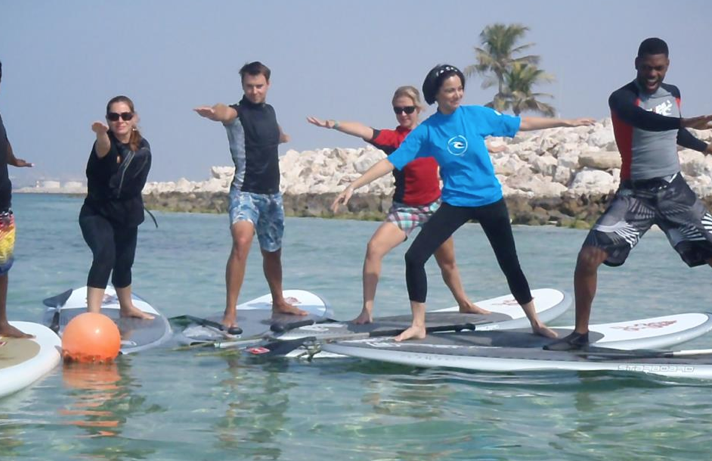 And finally, good news for the UK & Irish SUP club scene, where Saturday saw a gathering of a large number of SUP clubs at Bray Lake, Windsor. The event was a chance for the clubs to share the good work each other have been doing across the UK and ensure their continued growth. Additionally there were great discussions about the directions regional and national race events could go in the future to suit every paddle boarders needs.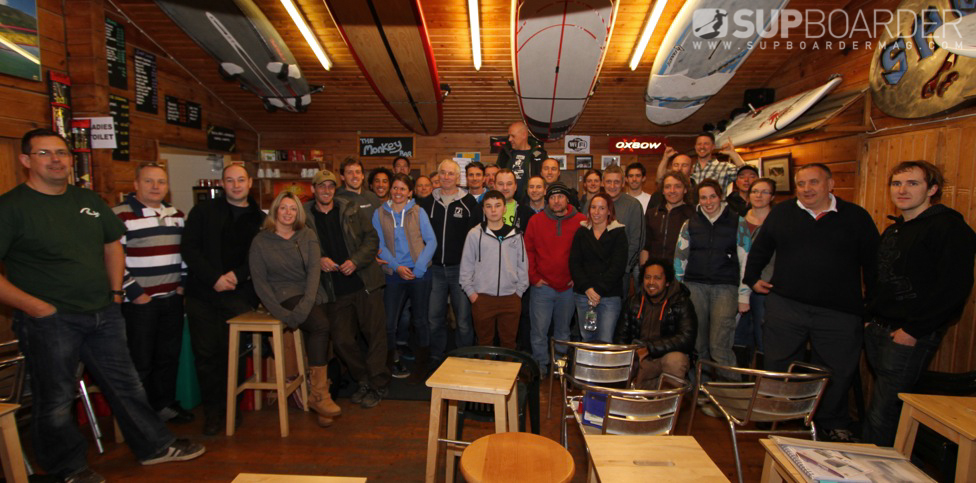 Until next time, happy paddling!