Looking at getting into whitewater SUP? The Holme Pierrepont Whitewater SUP Festival is taking place on the 13th and 14th May this year and there will be coaching workshops to get you out on the water.
Beth Kirby is running a whitewater SUP festival at Holme Pierrepont this May with coaching workshops to help you learn the basics, or even improve your skills on the rapids. This festival will have a number of different workshops led by expert and trained coaches. There will also be a race event held on the weekend of 15-16th July, 2023.  If you would like to be involved, you can visit the website by clicking here or click the links below.
Whitewater SUP Workshops
-
13-14 May, 2023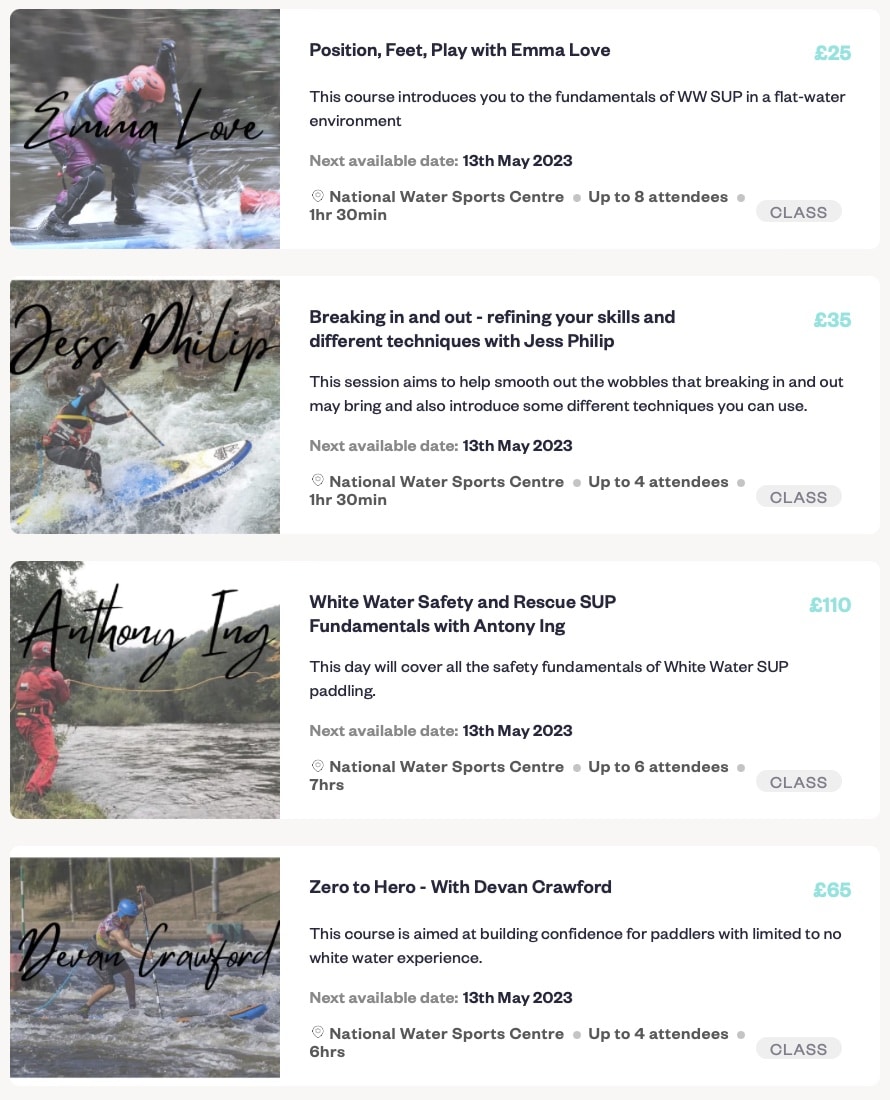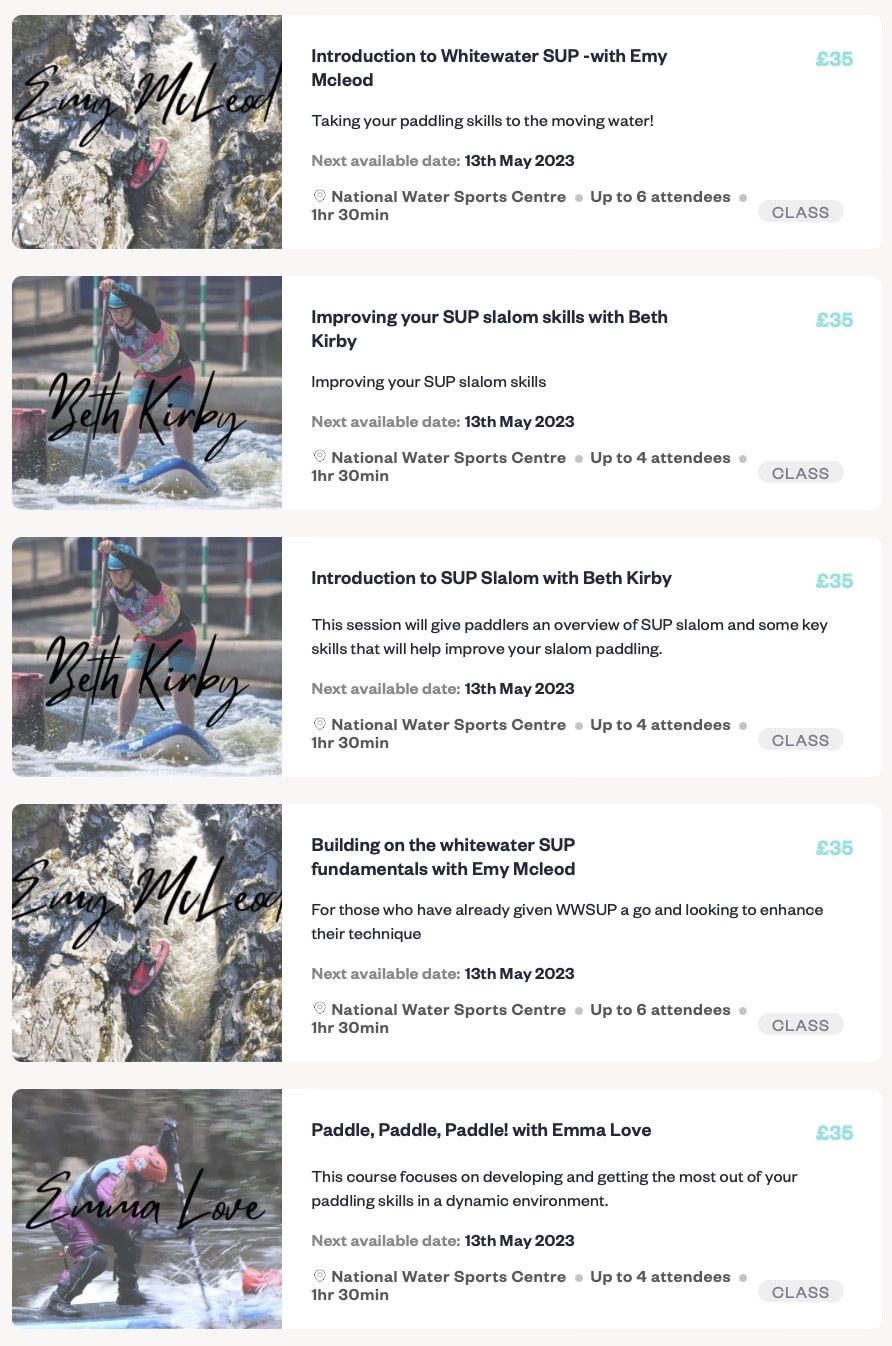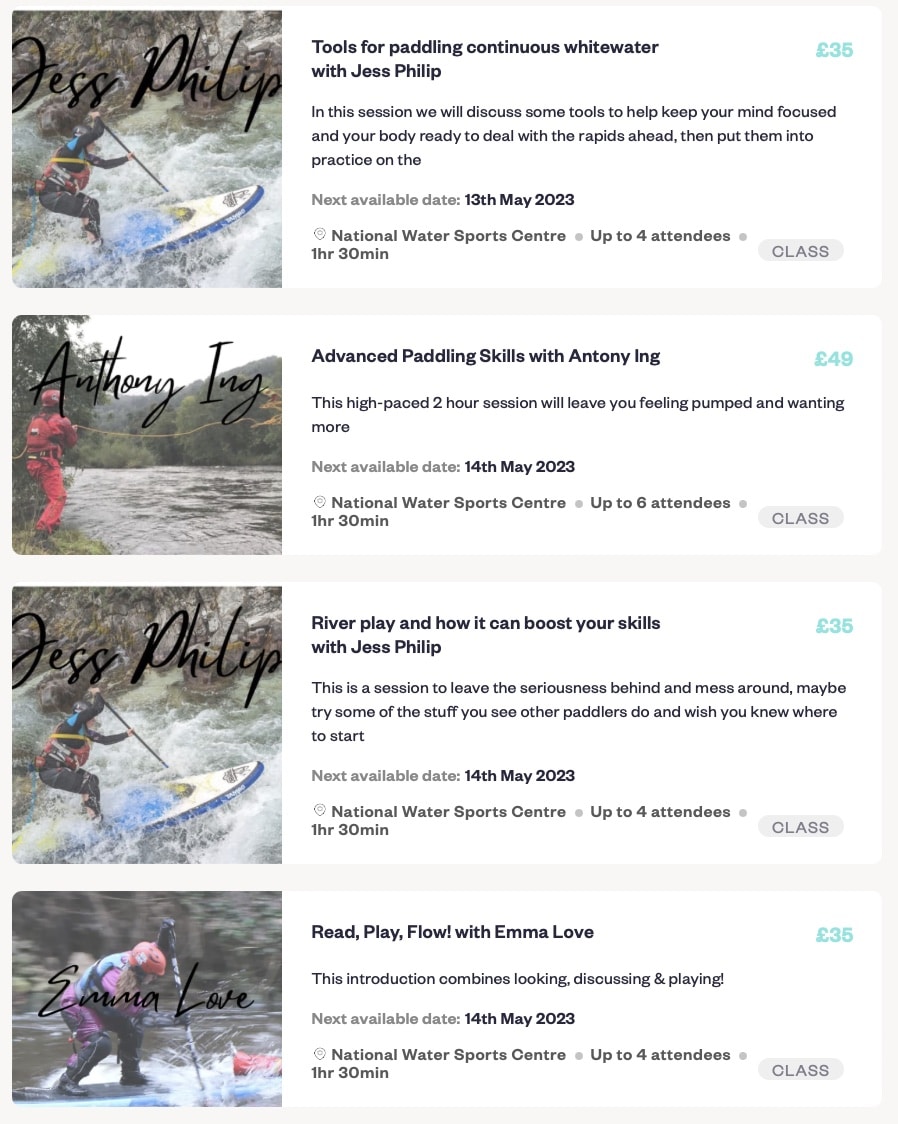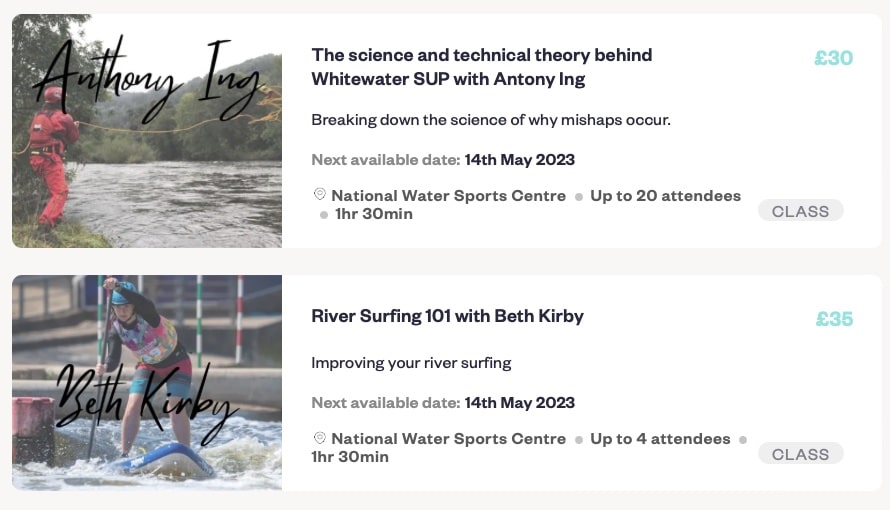 About Beth Kirby
Beth comes from a white water kayaking background with many medals won in World competitions. Kirby found White Water SUP after seeing some friends trying it 4 years ago and now Beth is stacking up lots of UK wins and experience in SUPX, river surfing and river running. Beth is an experienced Stand Up Paddleboard coach based in the East Midlands, offering flat and white water SUP coaching.