Improve your SUP surfing and have an adventure in Costa Rica with Pacuare Outdoor Centre and the Tropical SUP Surf Academy.
**Press Release POC (Pacuare Outdoor Center)
With 12 months of hardly any visitors, Costa Rica, which generates much of its income off of tourism, is getting ready for its post-pandemic travel boom, and the local adventure outfitter of POC is launching the very first SUPSurf Academy to operate on both coast. After years of running adventure and river trips the goal was to offer it's clients an option that was easier than surfing. There was only one way to do this and it had to do with finding the right pieces. The years of experience of the POC combined with one of the top SUPSurf coaches in Costa Rica made for the perfect recipe to making SUPSurfing easier than surfing.
Tom Ranieri, the POC (Pacuare Outdoor Center), has been running adventure trips in Costa Rica for the last 18 years, along with their world-renowned ecolodge on the Pacuare River. His passion for everything paddling has allowed him during the pandemic to pursue one of his dreams after paddling for 18 years in the rivers of Cost Rica, Tom and his POC staff have joined forces with one of Costa Rica's top SUP coaches, Jose Ruiz, to launch the Tropical SUPSurf Academy. 
The POC subsidiary company, the Tropical SUPSurf Academy, will be the first SUPSurf camp to offer camps on both coasts, allowing them to operate year-round. The northern pacific town of Nosara will be home to their camps from Jan through July and late August to December; they will take advantage of the Caribbean summer in Costa Rica, which many people do not know about.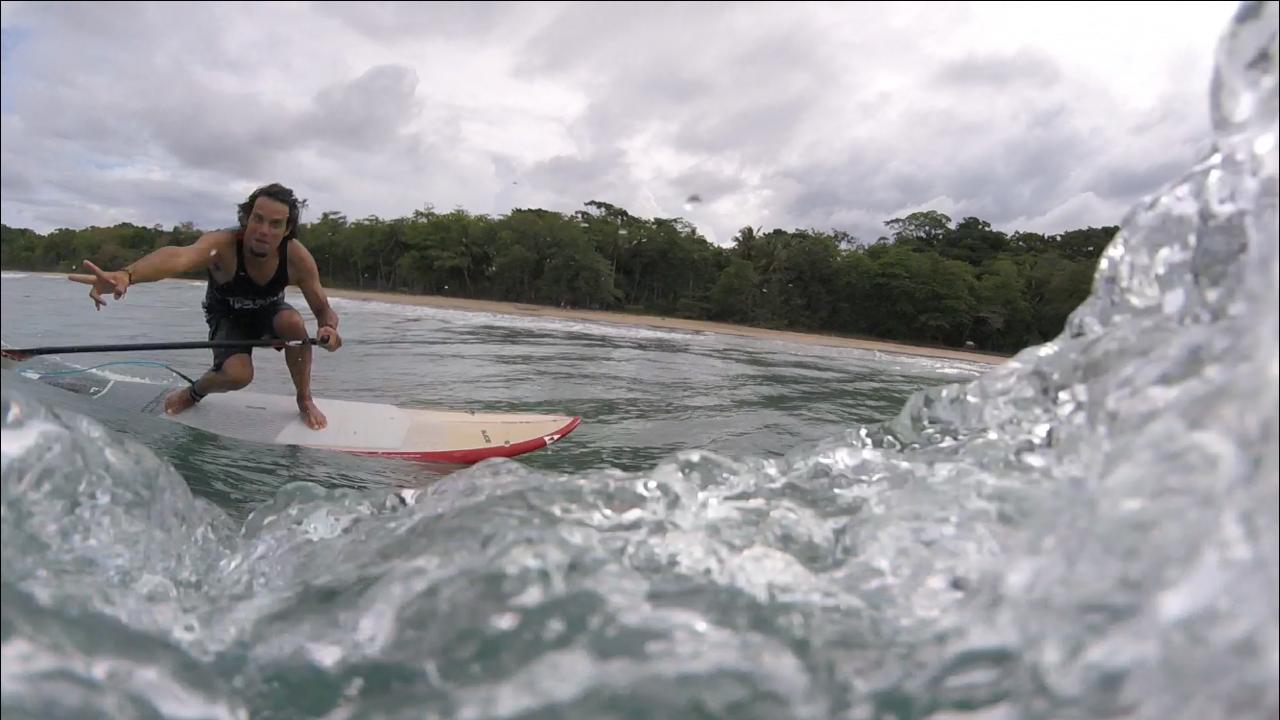 "With the pandemic, it allowed us here at POC the time to launch our SUPSurf camps in Costa Rica with the name Tropical SUPSurf Academy. Our passion is everything paddling, and our goal is to connect as many people to paddles as possible. Whether you are paddling with us on the whitewater rivers, calm lakes, or catching some waves, we want to facilitate a fun, safe learning environment for everyone who wants to become part of the POC family." Said Tom Ranieri, owner, and president of POC. Tom continues by saying, "Our goal from the beginning is to offer the highest level of instructional SUPSurf coaching through week-long camps, video analysis, and one of the top surf instructors you will find anywhere".
Jose Ruiz, a native of Nosara and years of experience working for some of the top SUPSurf camps in the area, decide to join his knowledge with the POC and launch this new project. Jose is excited to receive those interested in learning to SUPSurf in Costa Rica, where he dials in each detail of every SUPSurfer through video analysis and two a day SUPSurf sessions. If you have any doubts wondering if SUPSurfing is easier than surfing, then you will quickly realize that with Jose, SUPSurfing is much easier.
These camps run all year and can be booked through the POC website. For SUP tour and rental operators looking for extra income or earning a trip to Costa Rica can sign up for the POC Adventure travel affiliate program and promote the SUPSurf camps to their audience.
For more information contact:
info@pacuareoutdoorcenter.com
CR +506 8719 1656
Nosara SUPSurf Camp
Caribbean SUPSurf Camp