In June 2019, what we believe to be the first ever UK beginners guide to Stand Up Paddleboarding hit the shops, written by the Chairman of the British Stand Up Paddle Association (BSUPA) Simon Bassett. 
This beginners guide covers topics such as the equipment you need, launching and landing, falling safely, basic paddling techniques, inflating/deflating, as well as deciding where to paddle and an overview of the different SUP disciplines. It also includes some useful links for SUP events and weather forecasting etc… too.
Clearly laid out and separated into easily to digest sections it makes for easy reading over a cup of tea (or two!) And there are plenty of photos to support the text making it simple to understand.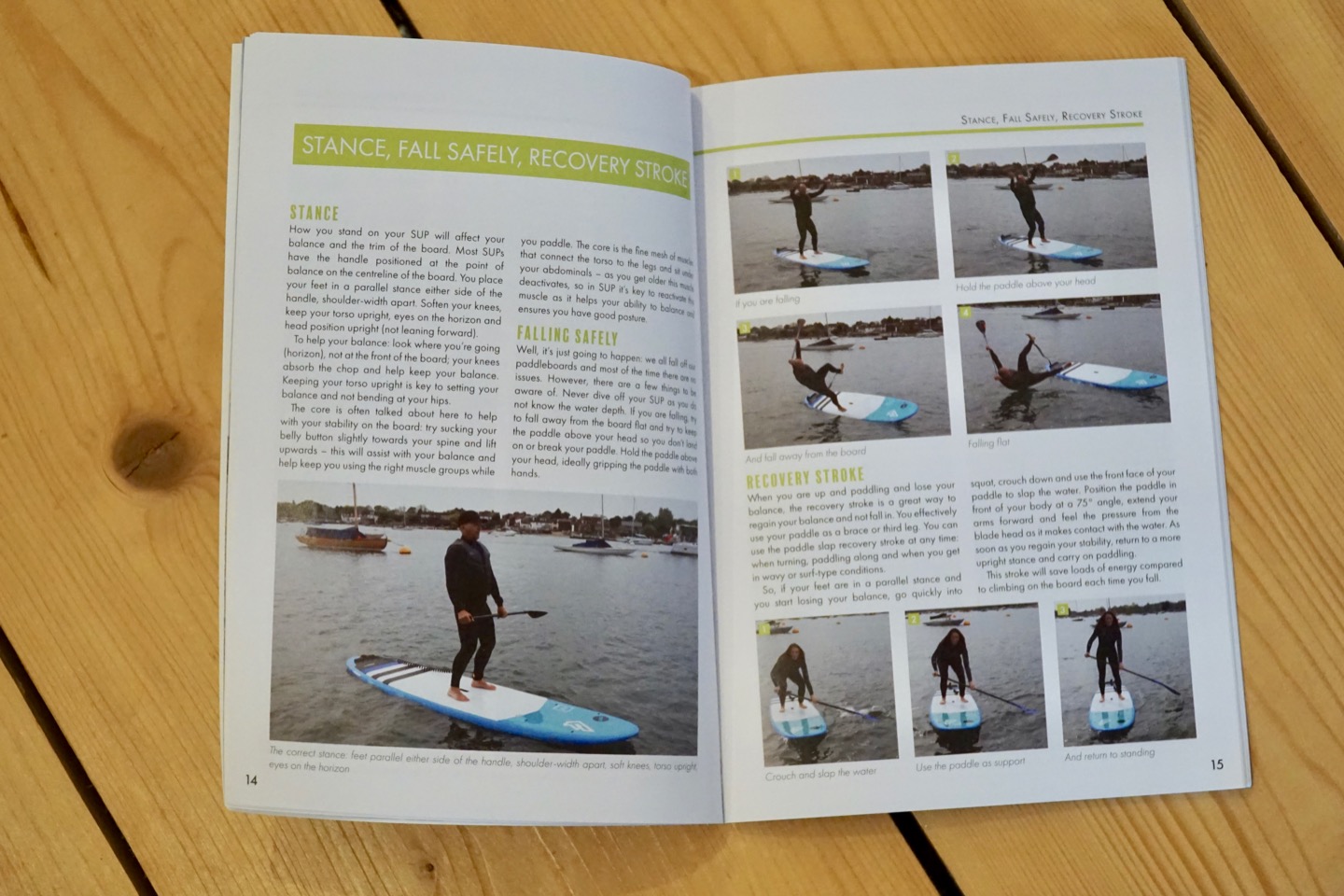 This how-too book is certainly as it states "A Beginners Guide" aimed at those new to the sport. If you're already into SUP, know the basics and after a bit more SUP juice it's not going to be a book for you. But if you're thinking about giving SUP a try for the first time, or have recently got the SUP bug then you'll certainly find some handy information and tips to help get you on the water and paddling safely. Our only criticism is the photos which are a bit dark and gloomy.
When it comes to SUP there is so much to learn (hence we started up SUPboarder!) and there's no way this little book can possibly cover it all. But as a Beginner's Guide we think it does it pretty well and it would make a great birthday present or stocking filler for a friend/family member new to SUP.
But remember SUP doesn't stop at Page 45! Further improve your paddling technique, learn about kit and get inspired across the huge range of SUP disciplines by searching the endless features, reviews and videos on SUPboarder and SUPboarder Pro.