Award winning inflatable paddle boarding giant, Red Paddle Co has launched its own accessories brand, Red Original, to offer everything you need for the ultimate paddle boarding experience, before, during and after getting on the water.
Red Paddle Co is renowned for products that are loaded with cutting-edge innovation and attention to the smallest detail. The new Red Original brand, featuring a range of accessories and clothing, is no exception, with performance, style and user – centric design at the forefront of the new collection.
Products include a watertight cool bag, which provides a host of unique features not available from any other British brand. The range also boasts an insulated drinks bottle, uniquely made from marine grade stainless steel and a luxury changing robe which will keep you warm and your modesty intact whilst getting changed, as there aren't always dressing rooms when on an adventure!
The Red Original range isn't just about what you carry and use on your favourite activities, it's also about what you wear. The collection will soon include performance clothing to keep you dry, protected and bursting with stylish confidence when you're out doing what you love the most! All are perfect for paddling, but also compliment any active lifestyle.
John Hibbard, CEO and co-founder explains: "Over the past 10 years we've grown a global brand that is built on designing quality products that exceed expectation."
"However, whilst we had the paddle boards, we were frustrated that well thought out products designed with our sport and active lifestyle in mind were still missing. So, we set out on a mission to design our own premium range, featuring all the elements we personally wanted, utilising the expertise we have built up over the past 10 years."
"Red Original signifies that these are signature products for us, we decided to focus on doing a few things really well, so when someone tries them for the first time, they really get the value of it. We've tried to take a no compromise approach to materials and construction, so the quality that our loyal followers know and have come to expect, is a given."
To celebrate the new brand and product launch, Red Original are offering one lucky winner the opportunity to win the full range of products, including a Red Paddle Co Sport board of your choice (with paddle and leash), so you can go out and create your own #OriginalAdventure. To be in with a chance to win just head to the competition page on the Red Original website: https://red-store.online/blogs/news/competition-time
The Red Original range can be purchased through www.red-store.online, a new ecommerce store which is now live.
Some key products and features include:
Watertight Cool Bag- RRP £160-£180
This is a soft sided, but seriously robust cool bag that leaves all others in its wake! With many an adventure lost or made with a cold beer and, trust me, we've tried it, we decided that in order to create that ultimate experience, we'd make our very own Red Original cool bag.
The bag has a totally waterproof YKK Aquaseal Zip, meaning water can't get in or out. Together with the premium, high density waterproof fabric and thermal lock insulation which deliver what can only be described, as remarkable insulating capabilities, we're confident that you won't find a British designed cool bag like this anywhere else in the UK. You will be amazed at how long ice lasts for. This is a one off and we're pretty chuffed with it! Not least because this bag can carry (tried and tested, obviously!) up to 54 ice cold cans! It also features an international patent pending system to attach it securely to your board, so you can easily take it with you for any paddling adventure as well as for an epic day at the beach.
Some key features of the cool bag:
100% waterproof, corrosion resistant zip so liquids don't get in, or out. What goes on tour stays (cold) on tour!
Luggage Tensioning System, allows users to attach the bag directly to the deck of the board without fear of it moving around or falling off
Thermal-Lock Insulation which keeps contents properly hot or cold (for hours)
Premium high density waterproof fabric for durability, during rugged adventures
Adjustable Shoulder strap with expandable exterior pockets for storing other travel essentials
Wave webbing daisy chain for attaching almost any additional kit using a carabiner or bungee
Reinforced carry handles, designed so you can carry heavy loads with ease, or with a friend
Available in 2 sizes
Insulated Drinks Bottle RRP £25
Ever had that amazing drinks bottle that you can never leave home without, that failsafe bottle that doesn't leak, is the perfect size, and does the 'do' when you're out doing what you do? No? Nor us! So, we set forth and designed our own!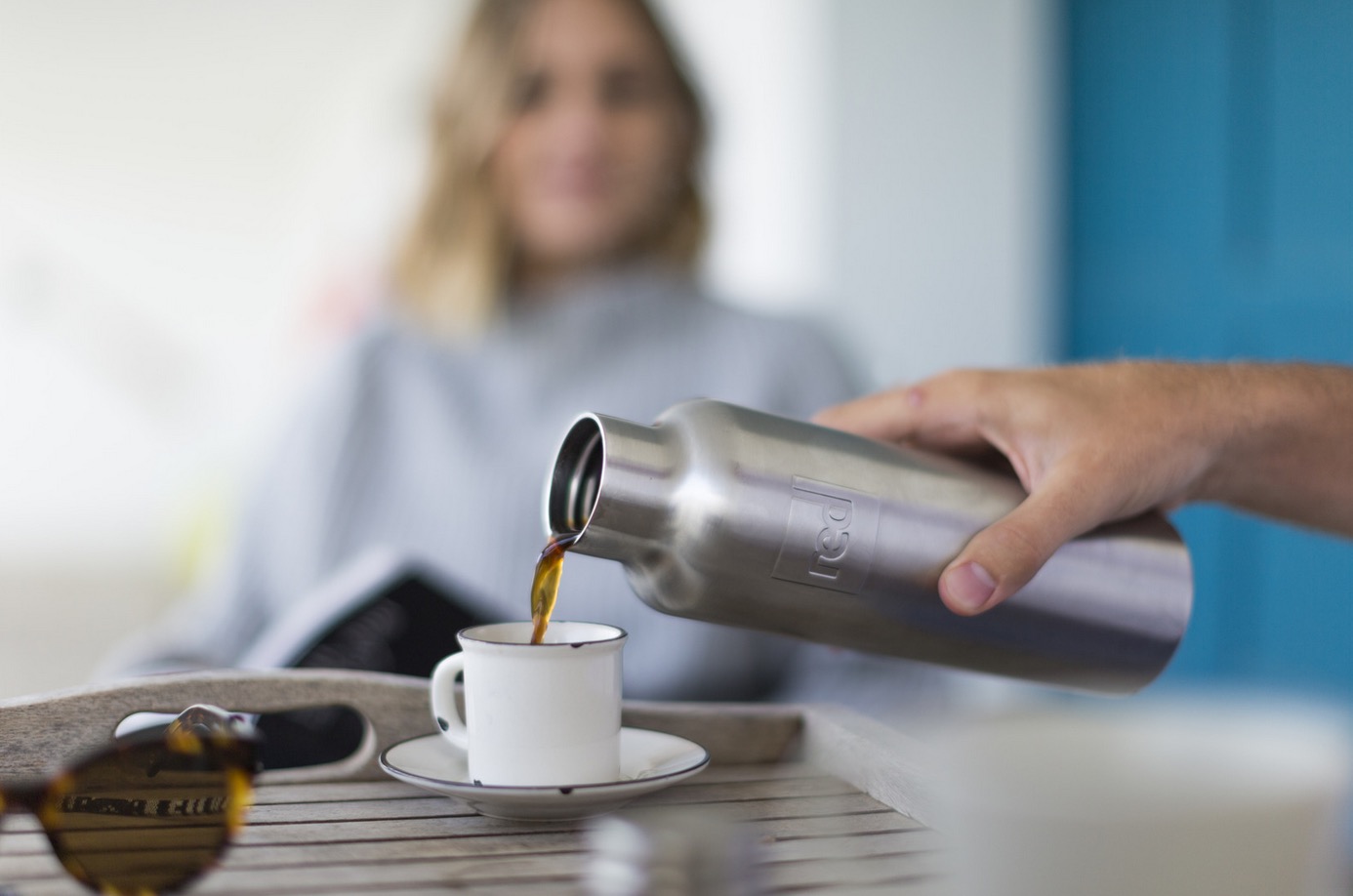 The water is our playground – rivers, lakes and the sea – and with plastic pollution at an all-time high we crafted a premium quality, marine grade stainless steel bottle for our ultimate drink experience. This baby won't corrode like some other metal drinks bottles can and with a canteen and sports cap as standard, you can enjoy your drink hot or cold – all 750 ml of it!
Some key features of the insulated drinks bottle:
Insulated double-walled construction, which creates a vacuum between the outside environment and inside liquid, helping to keep cold drinks cold for 24hrs and hot drinks hot for 12hrs with no external condensation
The sports cap attachment enables easy drinking whatever adventure or sport you're enjoying, with a comfortable rubberised mouthpiece
Field tested for leakage and passed with flying colours!
Large 750ml/25oz capacity, so big enough to carry 3 cups of coffee or a whole bottle of wine!
Luxury Changing Robe RRP £45 for adult size, £32 kids
Seizing the moment and getting 'out there' – whether you're paddling, wild swimming, surfing or puddle jumping – might mean getting wet!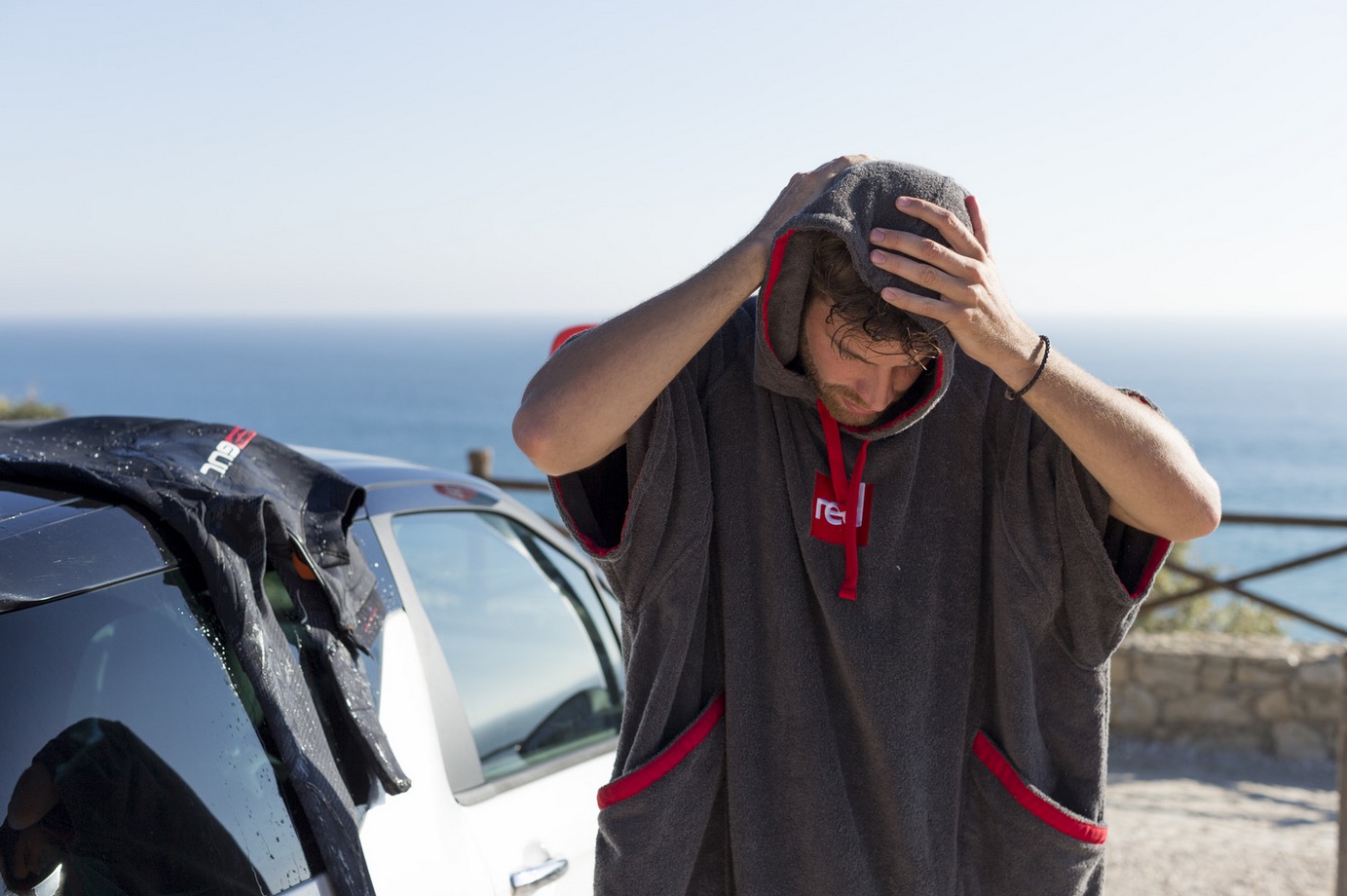 Don't struggle with the cold indignity of a beach towel. Put it away under a Red Original luxury towelling robe and eliminate those awkward car park moments praying the towel doesn't spring open mid-change! Bit cold out there was it?!
Available in three sizes these super soft towelling change robes will get you dry in a flash and warm in the process – perfect for kids at the beach. The sleeves have been designed to ensure your modesty is kept intact but won't get in the way whilst you get changed.
Some key features of the luxury changing robe:
Heavy weight 430 gsm 100% cotton, so the absorbent fluffy towelling dries you quickly with minimal fuss – you can really tell the difference to any other robe you might have tried before, and we have tried lots! / you won't want to take it off!
Generous cut to avoid any unwanted exposure, and pockets to keep your hands warm and out of the wind
Drawcord hood, so you can shield yourself from the elements when the wind starts to blow
Three sizes (small / Kids 4"- 5'1" / Medium: Recommended for 5'1″-5'11" /Large: Recommended for 5'11" – 6'5″)
Soft Microfibre Towel RRP £25
Generally speaking, we hated microfibre towels, until we created our own. The brand new Red Original one is compact, lightweight and super absorbent, but still a large beach size. We searched hard to find the softest microfibre fabric we could which can also absorb four times its weight in water but dries much faster than a standard beach towel. The anti-bacterial properties will also keep your towel fresh, so this neat design really packs a punch, even when you're away for a period of time.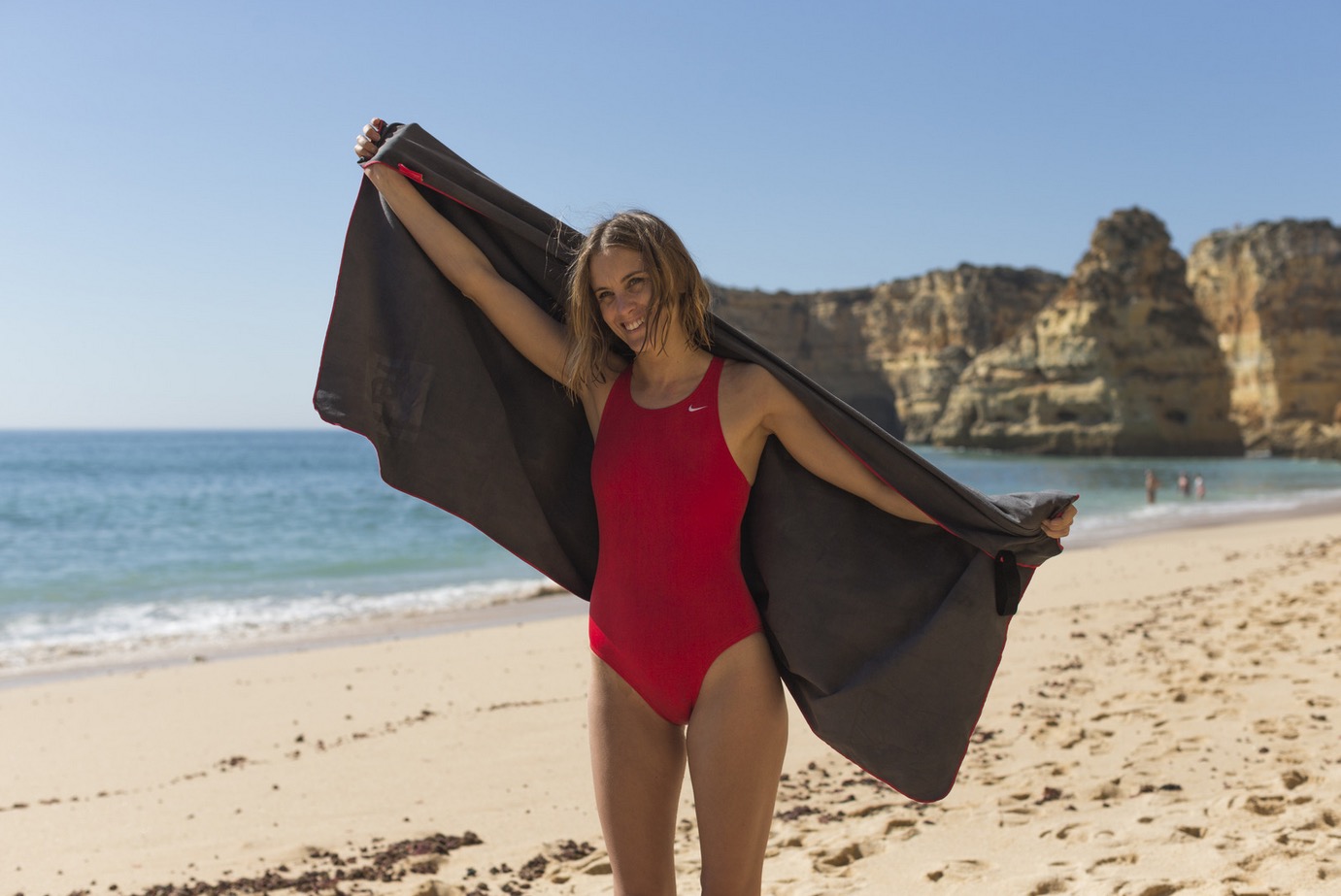 The towel has been specially designed for multiple uses, with the integrated strap and hanging loop ideal for all watersports, the gym, a day at the beach or your next trip away.
Some key features of the microfibre towel
Ultra Absorbent – four times its weight in water in fact
Has Anti-Odour and Anti-Bacterial properties, which means it stops it smelling when wet and stays fresher for longer
Uber lightweight so perfect where space is at a premium and you want to reduce load.
Super soft meaning you have the benefits of a regular towel, yet it won't stick to your skin like other microfibre towels can
Easy pack strap, so hang it up to dry or keep it rolled up tight – it's these small things that make a big difference
Doesn't compromise on size 80 x150cm