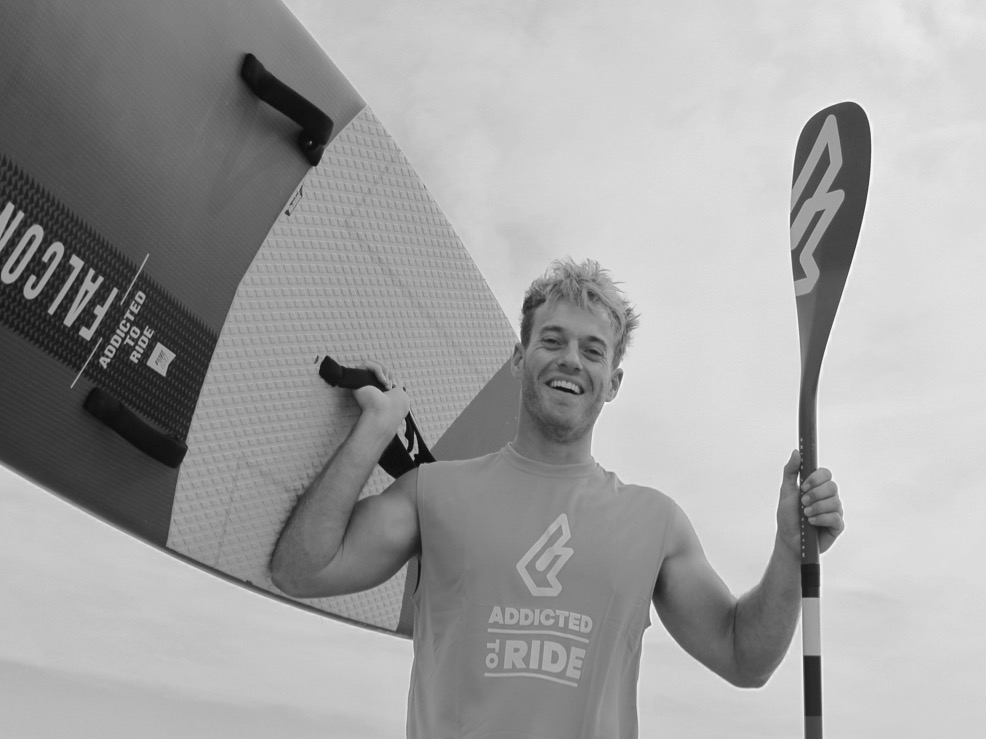 High performance paddling takes determination and a lot of time training on and off the water. But whatever paddling ability you are improving your strength and fitness will not only aid your paddling performance but also help protect yourself from injury. Passionate SUPer and performance coach Phil McCoy has developed a simple program that will help you target those key areas essential for every paddler wanting to improve their performance…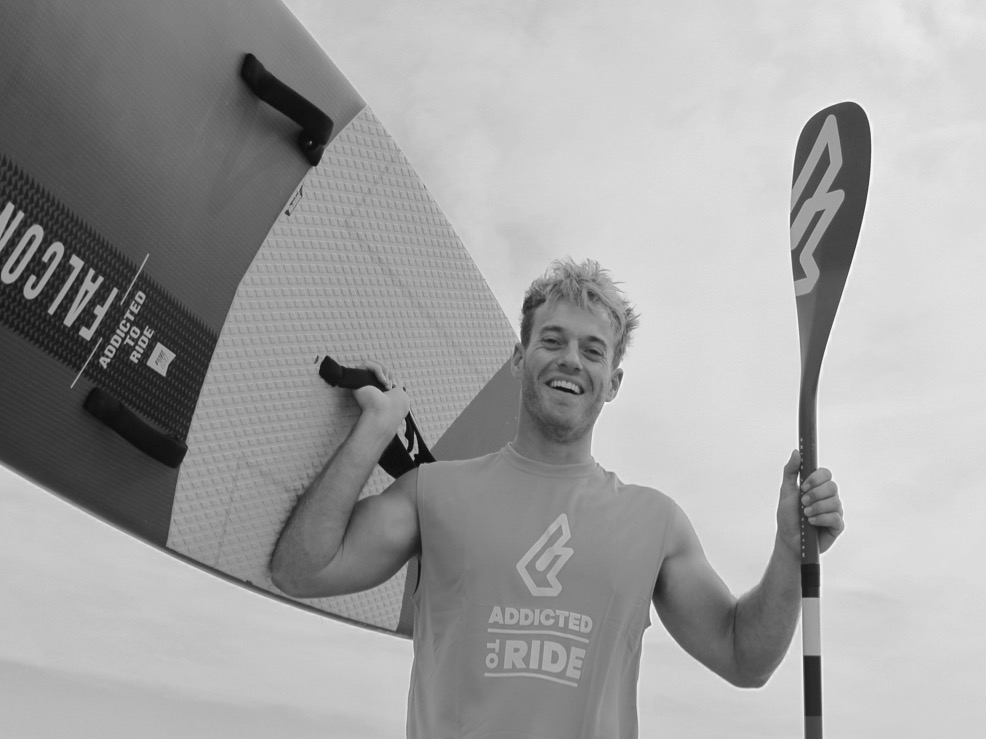 About me:
My name is Phil McCoy, I am a water sports athlete and very enthusiastic about performance and the physiology behind it.
Stand up paddleboarding (SUP) is one of the fastest developing sports in the UK and Europe. It's a great full body workout, targeting the core, strength and aerobic capacity. There are always things to learn, which makes it exciting (like paddling out in this swell on my inflatable surf sup!)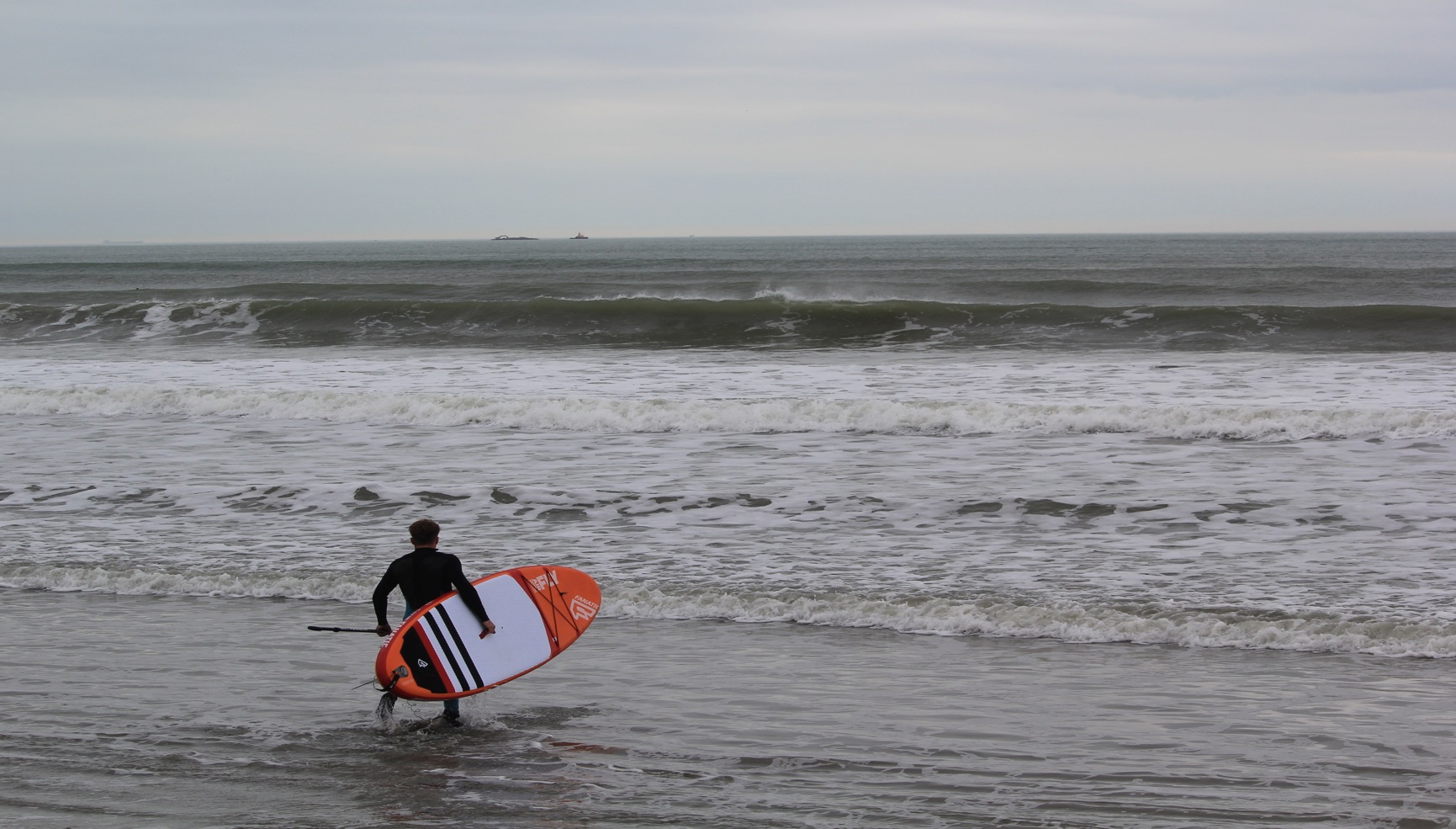 This curiosity of performance in various sports focused me to study Sports Science at University and a Masters in Sport and Exercise Physiology. Alongside sailing, when it was 25+ knots my watersports choice is windsurfing. What I was missing was a sport to cover the other end of the wind range. This is where SUP was the perfect option. SUP brings an active outdoor lifestyle, and gives an effective workout and a challenging exercise option to anyone. It's also great for low impact rehabilitation, if you suffer with bad knees or hips and is open to all ages and abilities.
Through my progression in the sport and also while helping others I have developed a simple program that will help you develop your strength and fitness while also protecting yourself from injury. In this series, I will cover:
• CORE fitness for SUP
• STRENGTH fitness for SUP
• CARDIO fitness for SUP
Article 1) CORE fitness for SUP
The SUP movement is a very complex pattern and is unique to each paddler's physical qualities. It is very interesting to compare different techniques with top athletes and competitors, but what is most important is that you are training specific muscles the right way to help improve your own paddling.
Stand up paddling is a low impact exercise using a unique combination of balance, strength, power and muscular endurance. The main muscle groups that are being activated during a paddle stroke are your mid back muscles (Latissimus Dorsi), shoulders (Deltoids), glutes (Gluteus Maximus) arms (Triceps & Biceps) and core muscles (Trunk) as demonstrated in sequence above.
CORE Endurance
Due to SUP exercise being performed whilst standing, the trunk muscles are required to contract to provide a stable base for the paddling motion to occur. The fact that these key trunk muscles are required to be active could provide adequate strengthening for the core muscles. In a similar manner to the potential fitness benefits brought about by SUP training, it can also develop core muscular endurance, something which is often in lacking from people who suffer from back pain.
This is where focusing on your day-to-day posture, functional strength, mobility and trunk endurance comes into play for long distance paddling. Below are some simple exercises that you could incorporate into a core strength and endurance programme:
Exercises
Core (45s on, 15s rest) – 60 seconds rest between sets (4)
Warm Up for SUP 
The warm up for going paddling is very important as explained above. Your body is potentially cold (If you live in the UK!) and going straight into paddling could expose you to an injury – which no one wants!
Incase you missed it previously on SUPboarder here's my SUP warm up video that includes lower, upper body and core exercises. You should aim to repeat this 3 times, working on mobility and the control of movements. No excuses all you need is your paddle and a bit of space!
Keep an eye out on SUPboarder for Phil's next article which will focus on 'Strength Fitness for SUP'.
But until then, get working on that core and keep warm!
Visit Phil's website here : www.philmccoyfitness.com