Without a doubt some of the most extreme swell conditions were there to push the paddlers to their limits at the Red Bull Heavy Water 2017. This video from Youtube blogger Clayisland captures some pretty cool shots of what the event was really like… even the worlds best had to take a beating!
Press release : APP
SAN FRANCISCO – October 20, 2017 – Red Bull Heavy Water, now undoubtedly the world's toughest Stand Up Paddleboard (SUP) race on the Association of Paddlesurf Professionals (APP) World Tour, today set a new standard for competition. A partnership with San Francisco-based Mapbox, the leading location data and mapping platform, and Spoondrift, the technology company working to increase global access to ocean data, allowed for a Green Light during a swell pattern that predicted over 15ft waves.
19 world-class athletes started in the 7.5mile (12km) SUP race, that began in the impressive triple overhead surf at Ocean Beach, off the coast of San Francisco, and wove around tumultuous waters of Lands End, under the Golden Gate Bridge and through the heavily current-affected San Francisco Bay, emerging at St. Francis Yacht Club. 14 athletes completed the demanding race, showing true displays of determination and athletic ability to come out victorious.
Casper Steinfath secures a dramatic victory in San Francisco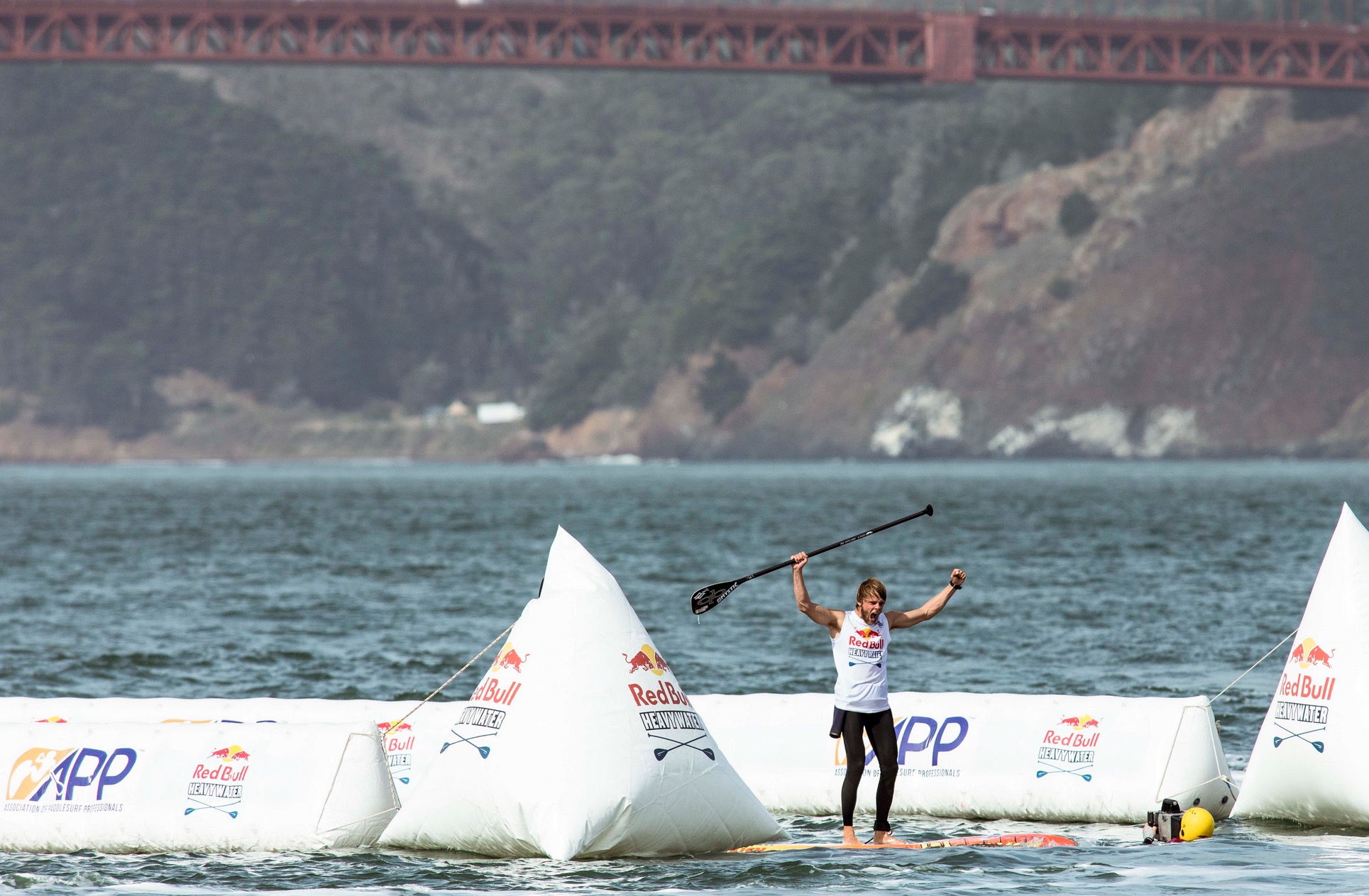 In just 1hr and 15mins, Danish Red Bull athlete Casper Steinfath tackled the course with strategic vigor and a determined focus on podium placement, having placed 4th in the 2016 race. Treating the race like a big wave surf competition, Steinfath powered through the big swell to take an early and dominating lead. "I definitely had motivation coming here and I wanted to improve and learn from my mistakes last year," said Steinfath. "I was aiming for the podium but I treated it more like an ultimate challenge against Mother Nature."
Second place went to Ryan Funk (HI) after a battle for the podium with third place winner, Travis Grant (Australia), in times of 1hr and 16mins and 1hr and 18mins, 38 seconds respectively.
Red Bull Heavy Water 2017 winner Casper Steinfath relished the opportunity to race at spectacular and iconic Ocean Beach and San Francisco Bay, "I love it here and enjoy every opportunity I get to come here. How cool is it racing under the Golden Gate Bridge and having the finish line here? I'm just one happy Viking right now."
APP Racing World Title is decided after an epic battle for the ages at the Red Bull Heavy Water in San Francisco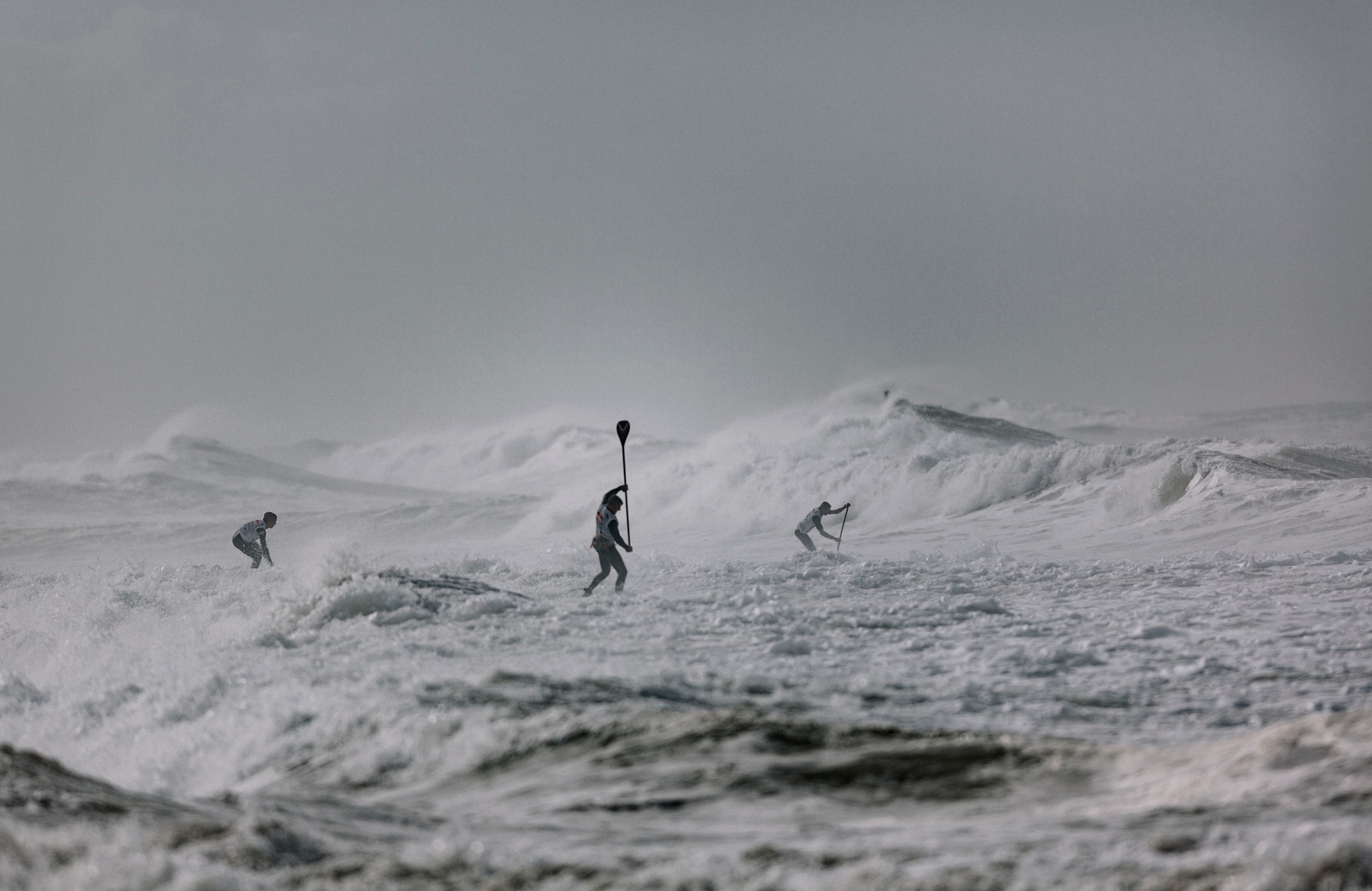 Going into the competition, Casper Steinfath ranked 3rd in the current APP World Championship standings, behind Mo Freitas (HI) and 2016 Red Bull Heavy Water victor Connor Baxter (HI), who were tied for 1st, with the race acting as a possible tiebreaker for the duo, and culminating event for the 2017 Championships. With results from today's race collated, the ultimate 2017 World Championship was awarded to Connor Baxter (HI), with 32,500 points, closely followed by Mo Freitas.
Tristan Boxford, CEO of the Waterman League, said, "We are ecstatic to have this epic event wrap up the 2017 APP World Tour — this year's Red Bull Heavy Water really asserted the name "Heavy Water". First and foremost, we chose some pretty spectacular conditions to run in, essentially the first big swell of the year, so this was without doubt, hands down, the most extreme race that's ever been done. We tested the best in the world, and they really came out with flying colors."
Digital data integration transforms not only the safety management of the event, but the viewing experience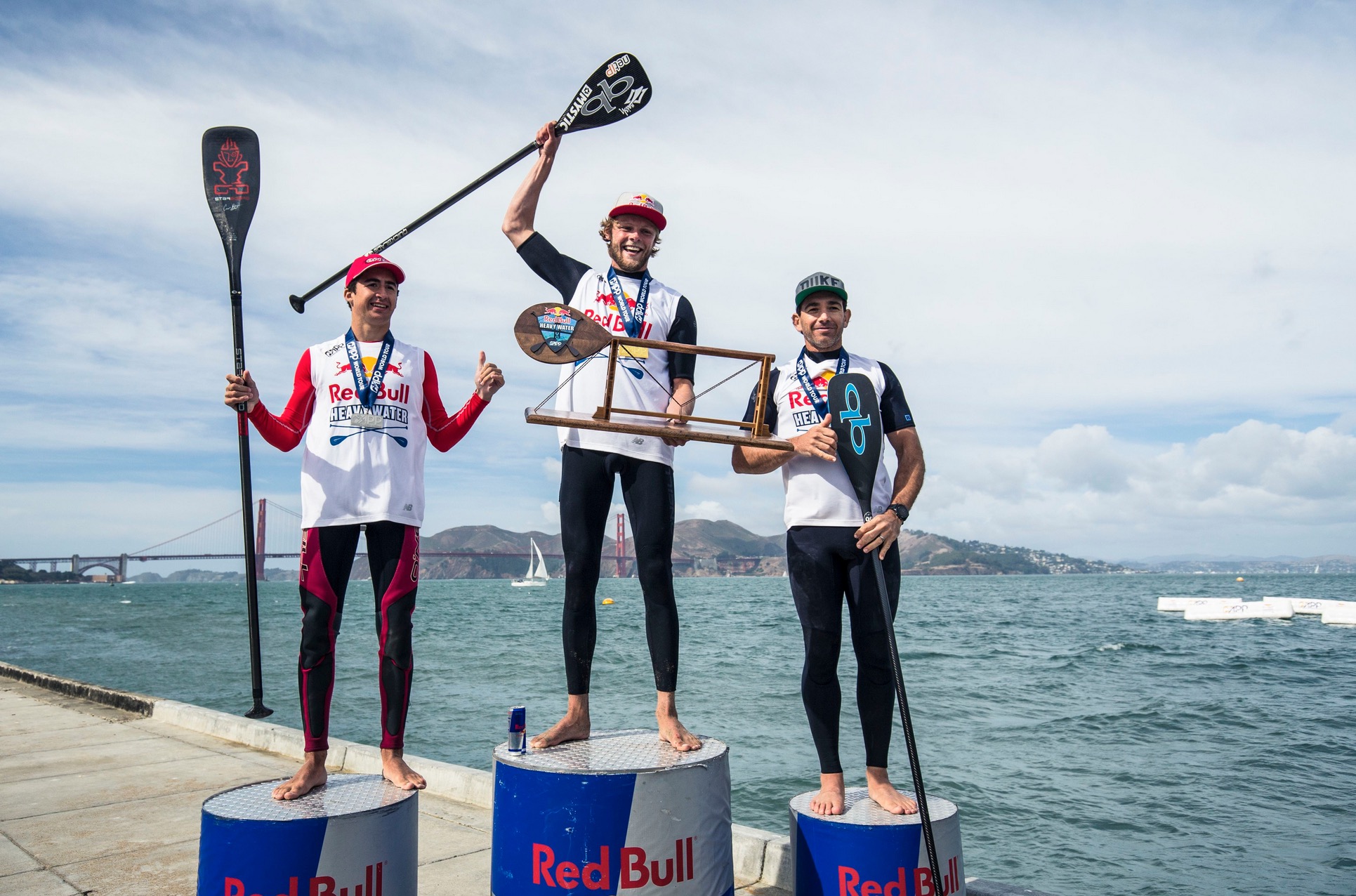 Spectators lining the course got a first-hand visual on the action, and using data collected by Spoondrift, Mapbox provided a live leaderboard with interactive maps. This allowed onlookers to fully immerse themselves in the incredible journey undertaken by the athletes, emphasizing how technology is changing the way that watersports competitions are approached. Boxford said, "This event is always safety first, and the GPS units on each athlete provide us real safety and accountability, being able to see where everybody is on the course. We relay that information into a format that is watchable, and I think it is a really exciting development." The enormity of the conditions can now be felt beyond the athlete's personal experience, and monitored closely for safety needs and response.
Steinfath said, "The waves were so solid out there, the sets were like 15ft, it was more survival! It really is a mix of endurance, sprint and wave skills, and for me that's the ultimate challenge. I think the feeling of this race, no matter if you're dropping down a big wave or getting a big wave in your head, is alive. You feel really alive because you're dealing with the elements right there in front of you."
The APP Racing World Championship has its sights now firmly focused on the 2018 World Tour, with a number of exciting partnership and growth opportunities in the works, and an aim to broaden the engagement and involvement with SUP as a recreational and action sport for those of all abilities.
Final Results of Red Bull Heavy Water 2017:
1. Casper Steinfath, Denmark: 1:15:01
2. Ryan Funk, USA: 1:16:01
3. Travis Grant, Australia: 1:18:38
4. Kody Kerbox, Hawaii: 1:24:16
5. Michael Booth, Australia: 1:27:47
6. Slater Trout, USA: 1:28:35
7. Arthur Arutkin, France: 1:30:12
8. Kai Lenny, Hawaii: 1:30:44
9. Connor Baxter, Hawaii: 1:33:07
10. Mo Freitas, Hawaii: 1:36:20