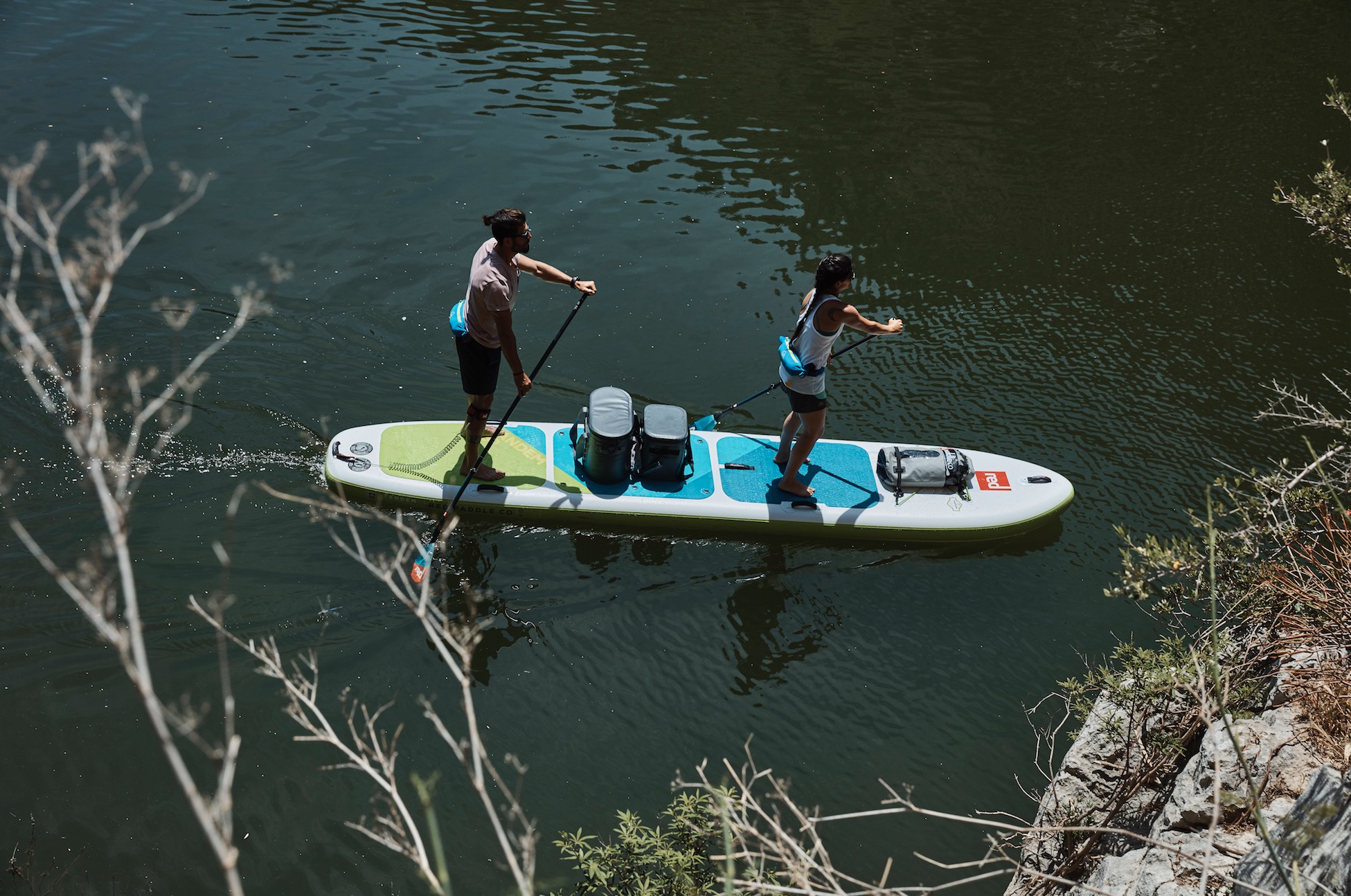 The 2018 Red Paddle Co range is here. Some new boards, colours and features make their way on to the 2018 Red Paddle Co range. The standout new board for us has to be the Tandem which looks great for those longer adventures with a friend.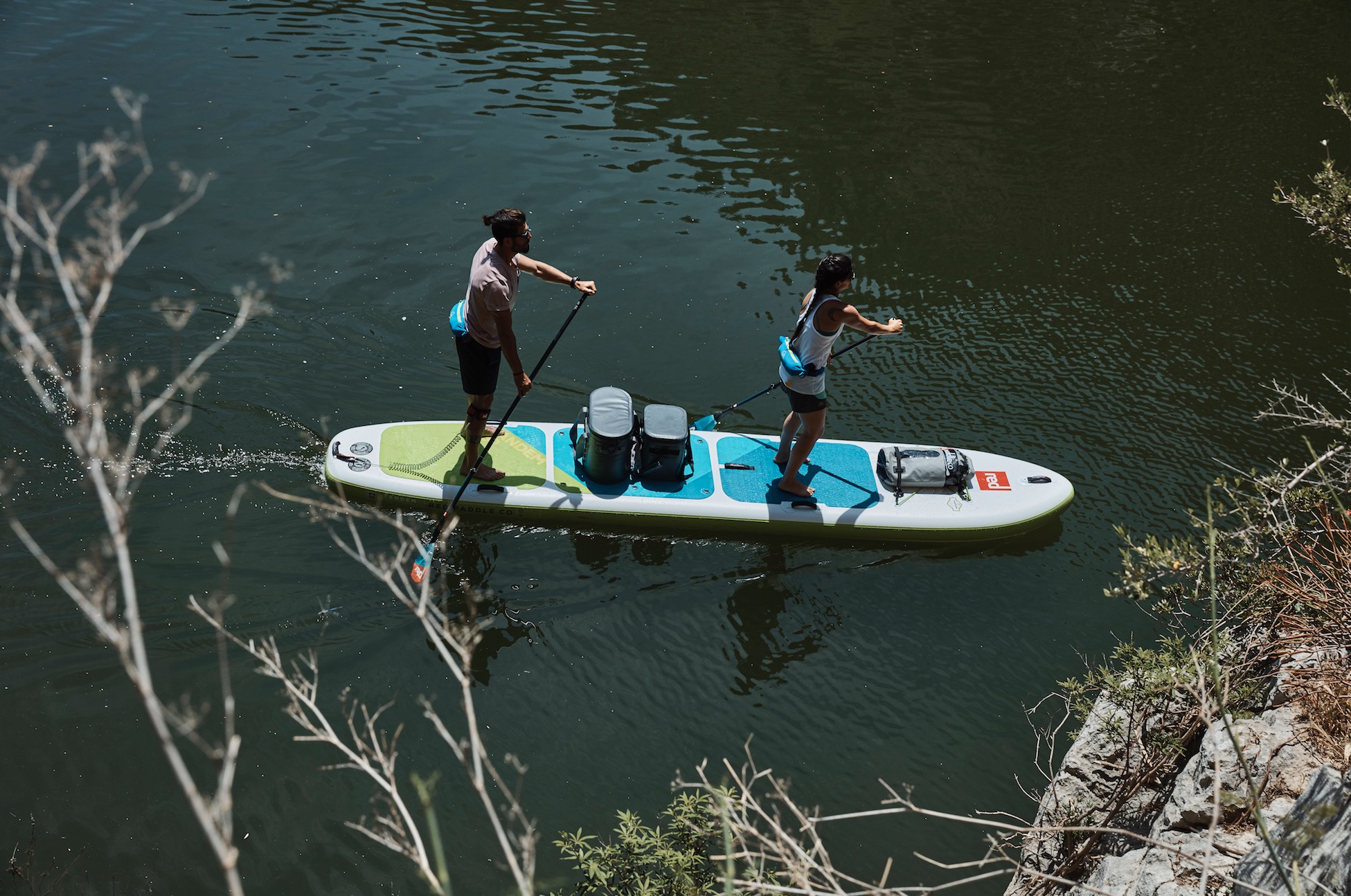 Press Release Red Paddle Co : 17/10/17
The world's number one inflatable paddleboard brand, Red Paddle Co, have released their latest collection of industry leading inflatable paddle boards. The brand's exclusive use of third generation, MSL Fusion technology combined with patented innovation delivers unrivalled stiffness and performance, whilst the striking new designs have led to their 'best range yet' says Founder John Hibbard.
"We know our boards inside and out." say's Hibbard "They've been put to the test by tens of thousands of paddlers all over the world and in all sorts of different conditions. All of that experience goes into constantly refining the materials and technologies we use to redefine what riding an inflatable paddle board is all about."
It's this attention to detail that puts Red Paddle Co in a class of its own when it comes to creating industry leading, inflatable boards. So much so, that customers who purchase one of this new collection will receive an extended two-year warranty when they register their board on the brand's website. This doubles the industry standard, 12-month warranty and displays true confidence in their products.
One of the biggest additions to the range is the new 15" Tandem Voyager board, designed to comfortably accommodate two paddlers along with a small passenger or excess kit for longer outings. As one of the Voyager family, previously known as the Explorer boards, the 15″ Tandem has been designed with epic adventures in mind. The board is 8″ thick and 34″ wide making it super stable and stiff to allow for the extra load, whilst it's sleek shape makes long journeys a breeze.
By far the most eye-catching addition to the range is the Special Edition Ride 10'6 MSL, ushering in the brands 10th anniversary in 2018. Its predominantly purple colourway has been specifically chosen to not only turn heads but appeal to both male and female riders whilst boasting all the same features that come as standard on the bestselling, award-winning Ride 10'6 MSL. It is the ultimate all round board for 2018.
In addition to these new models, the range features some premium enhancements including a Red repeater logo on the deck pads, embroidered carry handles and Red logo embossed iFins.
Red Paddle Co's dedication to improving every part of the paddling experience see's the introduction of the new, improved Red Original, All-Terrain backpack to allow for easy strap stowage and extra comfort when travelling with your board. Plus, every board also comes with the Titan Pump, the world's fastest, dedicated SUP pump, reducing the amount of time it takes to inflate your board by half whilst reducing injury and fatigue.
For more information and to see all the latest designs head over to: www.redpaddleco.com now