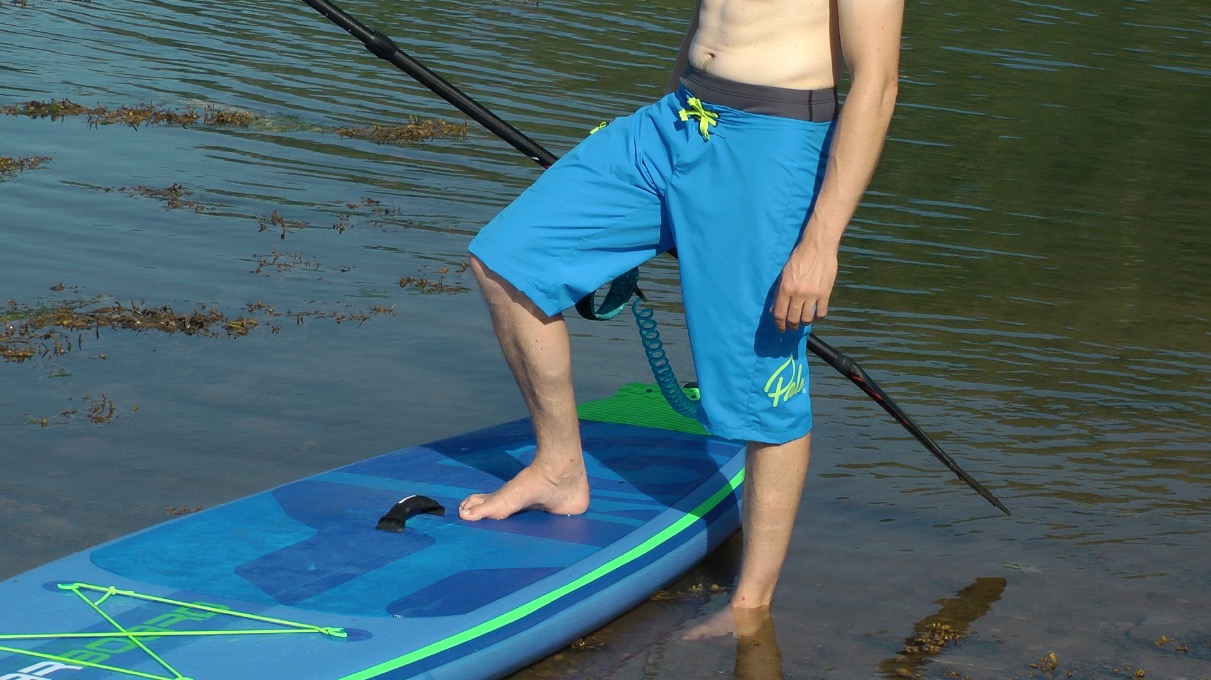 Are you looking for a pair of shorts that are practical, stylish and yet cosy? Then these Horizon shorts from Palm might be just what you're after. We've been testing these sorts in all weather and paddling conditions and they really are more then just a summer pair of shorts. From racing to SUP surfing they do it all and are super comfy and cosy too.

About Palm
Palm is one of the leading designers and manufacturers of "Gear for Paddlers.' From their origins in a small shed in Somerset in 1979 Palm Equipment was originally designed for the kayak and canoe market, however they are now making a range of products suitable for SUPers including jackets, PFD's, shorts, leggings, tops, rash vests, ponchos, booties and accessories.
Palm has a range of shorts in their clothing range, for both men and women, including quick drying board shorts, neoprene shorts and their 2in1 Horizon shorts.
Palm Horizon shorts (mens) – £64.95
Designed as a practical, comfortable and stylish piece of clothing for all types of paddlers, Palm's Horizon shorts have a windproof outer shell and fleecy attached inner shorts. Palm have thought of it all!
Available in both mens and womens range.
Available in colours – blue and jet grey (mens), aqua and jet grey (ladies)
Available in 4 sizes – S,M,L,XL (mens) WS, WM, WL, WXL (ladies)
The 5'11 medium build male tester wore a size M.
The SUPboarder verdict
Palm's horizon shorts might just look like your usual pair of boardies, but these fashionable looking, top quality shorts have got some clever hidden features. There's a lot more to them than meets the eye! With a windproof outer shell, attached fleece inner shorts, high neoprene waistband with lace adjustment, roomy splash proof thigh pocket and loose, unrestrictive fit they have definitely been designed with paddlers in mind.
The below knee outer shell is both windproof and water resistant which helps keep you warm and dry when paddling or sitting on your board. The fleece inner shorts feel really soft against your skin and give the shorts a cosy feel, especially with their high waist band. But despite being tight fitting they're very comfortable and not sweaty at all. Their snug inner shorts also means that any unexpected dunkings are softened (especially to the lower regions!) as water is less likely to flush up your shorts when you fall in. The high cut waist and lace adjustment means the shorts stay well positioned and you stay well covered when paddling. The roomy thigh pocket is perfect for keys or an energy bar, and the YKK AquaGuard splash proof zip keeps everything dry (unless you have a proper dunking!)
The stretchy fleece inner shorts and loose fitting outer shorts means the shorts are not restrictive in any way, and are perfect for all types of paddling. Cosy and yet cool, comfy and yet practical. They look stylish both on and off the water.
The shorts are suitable for a range of paddling conditions. The long length provides great wind and sun protection, ideal for both those sunny summer days and windier conditions. And the fleecy inner shorts provide that extra bit of warmth (as well as support!) on those chillier days, when you don't want to paddle in full leggings or a wetsuit.
The combination of a windproof outer shell and cosy inner shorts means you really do get 2 pairs of shorts in one and the best of both worlds! Horizon shorts will keep you much warmer than a pair of standard boardies so you'll be able to keep paddling in your shorts more than just throughout summer.
Pros – reasonably priced
Cons – not the most flattering female cut shorts

For more information about Palm and their products check out the Palm website.
SUPboarder tester Reuben Ellis