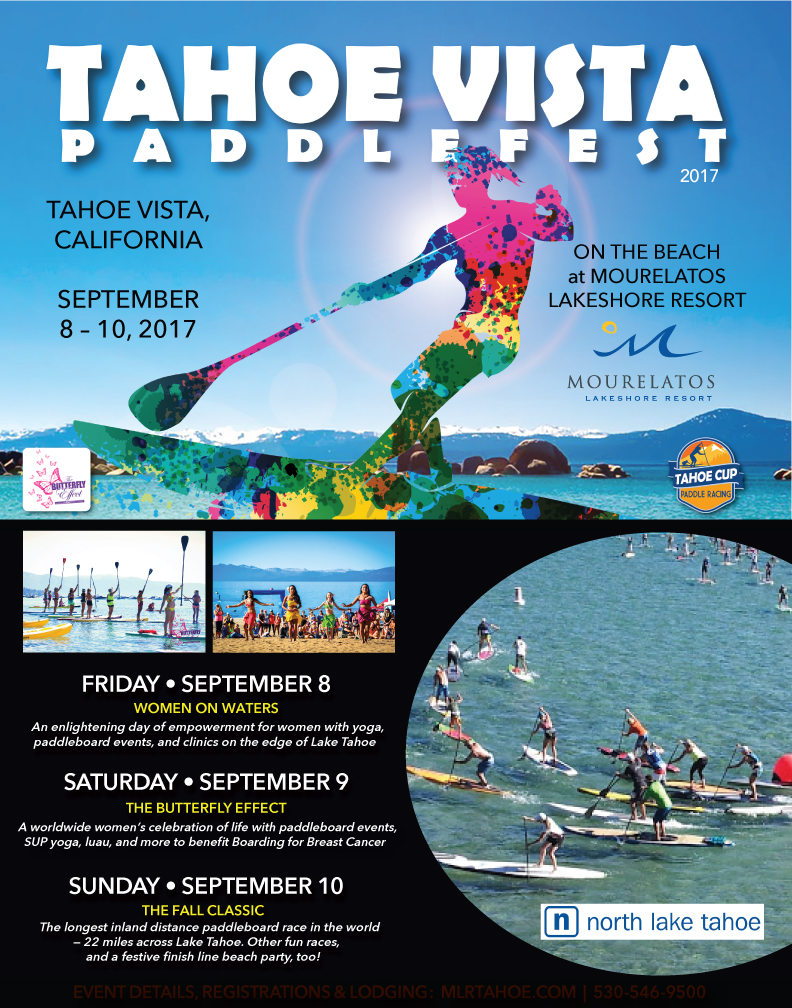 2nd Annual "Tahoe Vista Paddlefest" Offers Three Days of Paddleboard, Wellness, Beach Events
(TAHOE VISTA, Ca.), May 22, 2017 — The world's longest inland paddleboard race is on tap as part of the second annual "Tahoe Vista Paddlefest" September 8 – 10, 2017.  It's the finale of the Tahoe Cup Paddle Racing Series wrapped with family-focused events, music, and many more health and wellness activities at Mourelatos Lakeshore Resort in Tahoe Vista, CA.
"In the true essence of its title, this is a festival filled with paddleboard races as well a variety of accompanying activities on our beach for three full-days of family fun," said festival organizer and host Alex Mourelatos, General Manager of Mourelatos Lakeshore Resort.
The schedule includes "Wild Woman Project" on September 8, "The Butterfly Effect" on September 9, and the finale of "Tahoe Vista Paddlefest" on September 10 with the 22-mile long "Tahoe Cup" paddleboard race followed by beachfront festivities.
Lodging and race registration information are available at MLRtahoe.com or by calling Mourelatos Lakeshore Resort at (800) 2-RELAX-U.
The festival starts on Friday, September 8 with "The Wild Woman Project." The full day of activities will include a variety of in-depth woman-focused paddleboard clinics to build skills and personal confidence. The Project open to all ages and paddleboard abilities.
Complementing this celebration of enjoying and living a healthy lifestyle, the festival will also host "The Butterfly Effect," which is set for Saturday, September 9th with paddleboard events, SUP Yoga, and wellness seminars to benefit Boarding for Breast Cancer.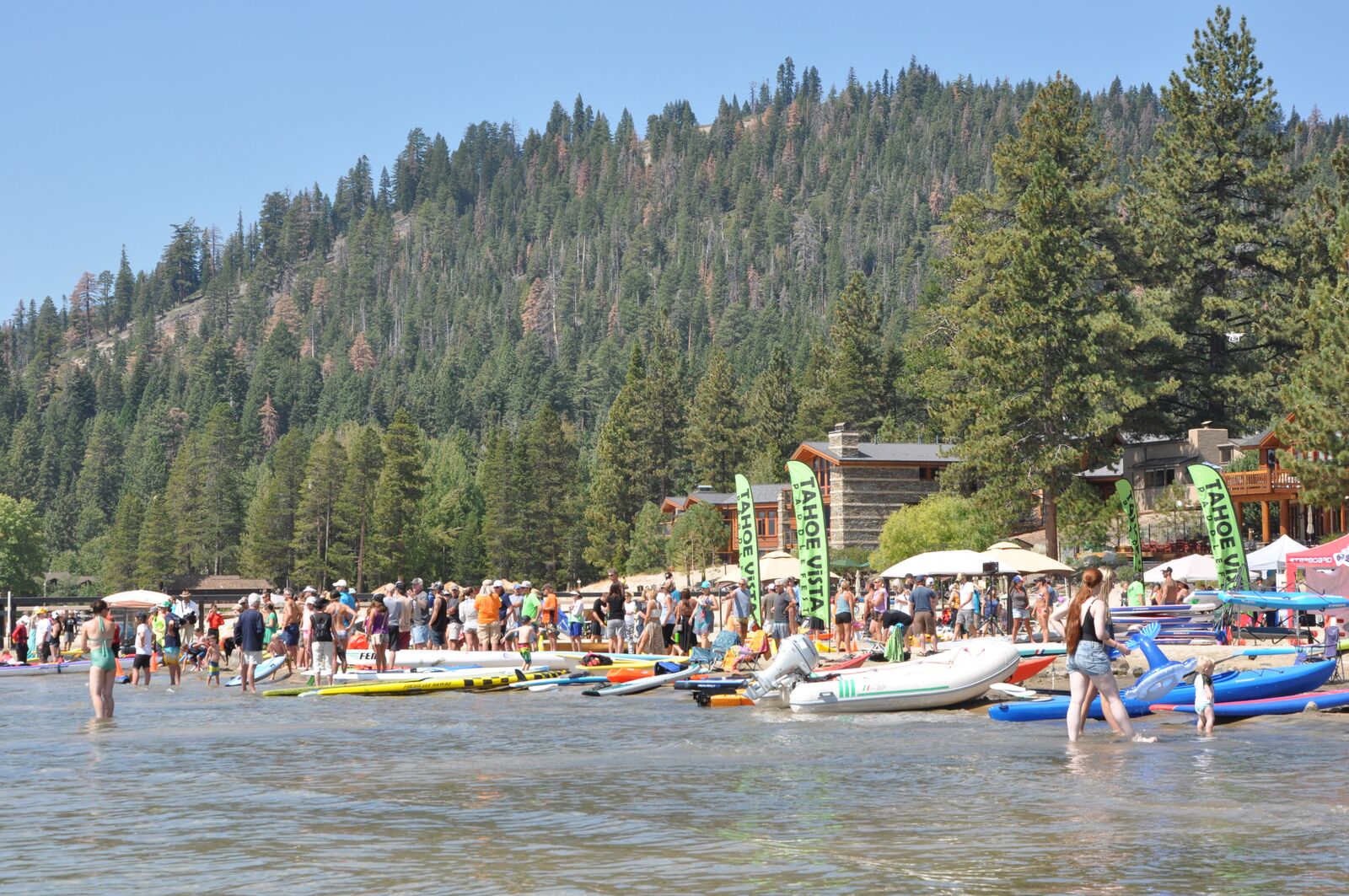 This year's Butterfly Effect event is hosted by BeTheEffect.com and mirrors the worldwide program's mission to grow together as a community and to use their collective drive to give back to local charities, all while encouraging a healthy lifestyle, a vibrant community, and active local involvement.
The Butterfly Effect schedule also includes a community beach clean-up to spread awareness of protecting playgrounds and keeping Lake Tahoe blue.
On Sunday, September 10th, over 150 men and women paddlers from all over the world will participate in the "Fall Classic" which is the finale of the Tahoe Cup Paddle Racing Series and the highlight of the festival.  This is the longest inland paddleboard race in the world that will begin on the south end of Lake Tahoe and extend 22 miles to the finish line at Mourelatos Lakeshore Resort on the Lake's North Shore in Tahoe Vista, CA.
Sunday's festivities at the Resort also include an Awards Ceremony, family-focused paddleboard races, beach festivities, local vendors, live music and featuring local food truck cuisine.
The event is sponsored by the North Lake Tahoe Resort Association and is affiliated with a variety of local businesses that include North Lake Massage and Skin Care, Alibi Ale Works, Tahoe Flow Arts, Tahoe Tech Group, Pep's Place, BeTheEffect, Waterman's Landing and Placer County.