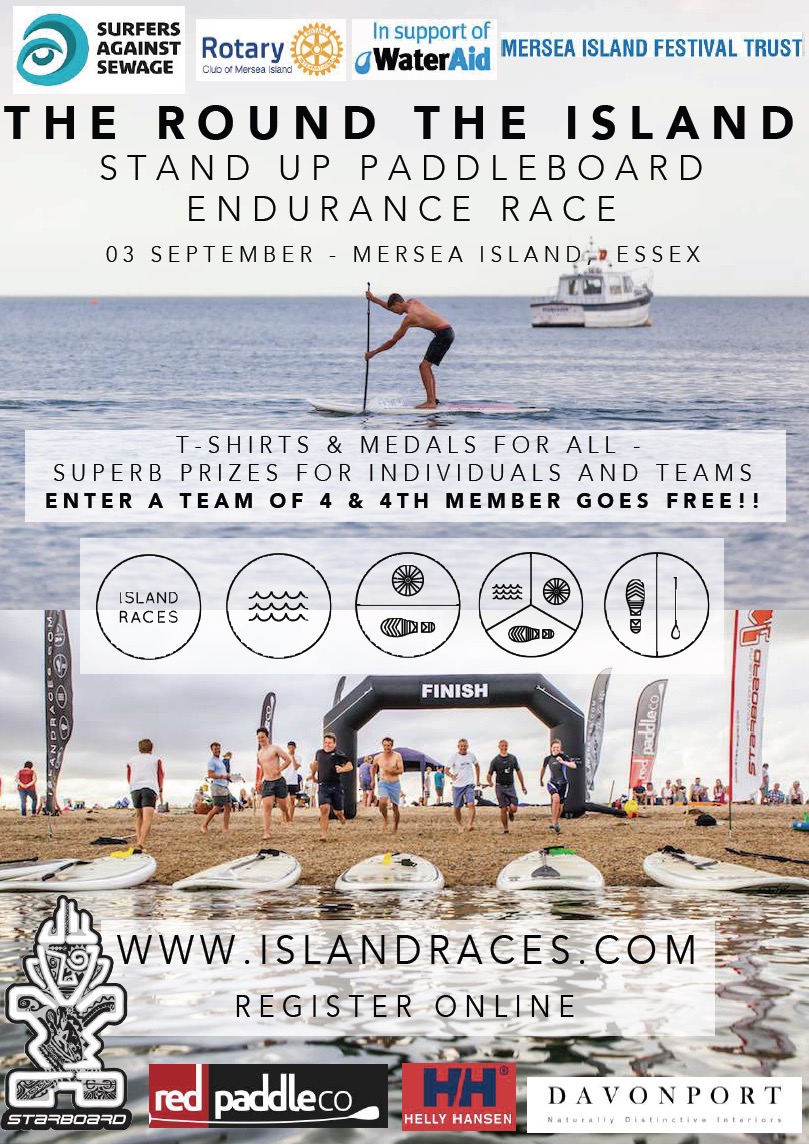 "Mersea is the easterly most inhabited Island in the UK, located on the river Blackwater an hour from London on the North East Essex coastline. Mersea is not only known for its famous native oysters but also for their annual Round the Island Sailing Race and All Terrain Round the Island Half Marathon Run. Not so long ago Mersea also saw 400+ windsurfers race around the island. It is as though the island is built for such racing! 
This year local company Island Races Limited, who organise triathlons and open water swims on and off the island, are hosting Mersea's first Round the Island Endurance SUP Race. They will be teaming up with nearby companies Fluid Lines, Mersea Island Watersports and the Rotary Club to host the first 20km SUP Race around Mersea, supported by leading SUP brands Starboard and Red Paddle Co. Money raised from entries will be donated to the chosen charities Surfers Against Sewage, Water Aid and Mersea Island Festival Trust.  
A beach Clean will take place alongside pals at Stitches + Steel to raise awareness about the importance of water quality and plastic rubbish build up on our beaches. This will be done with the help of Surfers Against Sewage and Starboard SUP UK who will be providing trash hooks that attach on to the paddles for an on-the-water sweep clean.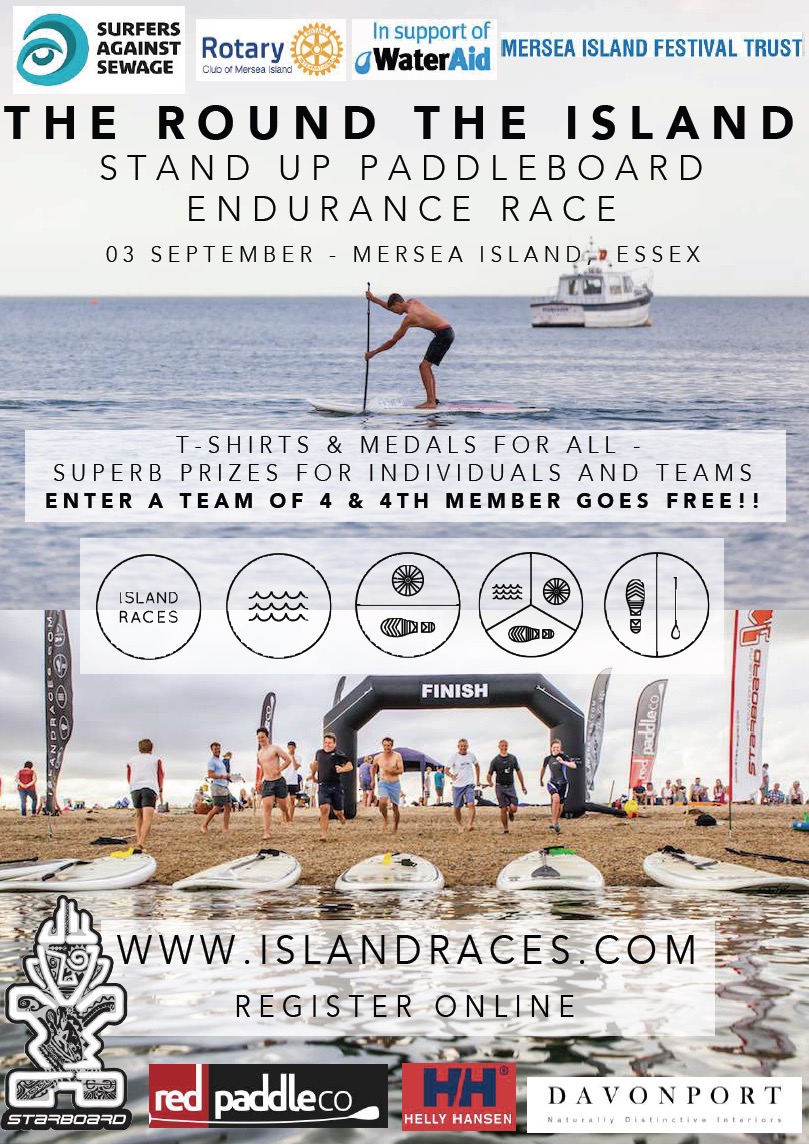 Josh, who is the Race Director at Island Races, was born on the island. A true lover of the water, he has sailed, paddleboarded, rowing, kayaked, ran and is even the first to swim around the island. Not only circumnavigating Mersea a few times, Josh has Rowed a boat non-stop around the UK breaking a Guinness World Record. He is therefore super stoked to be hosting an event the tackles the circumference of his home. Josh and the local companies involved are hoping this will inspire more people to tackle endurance events and get out on the water!"
Get involved here : islandraces.com/sup-endurance-round-island-2017