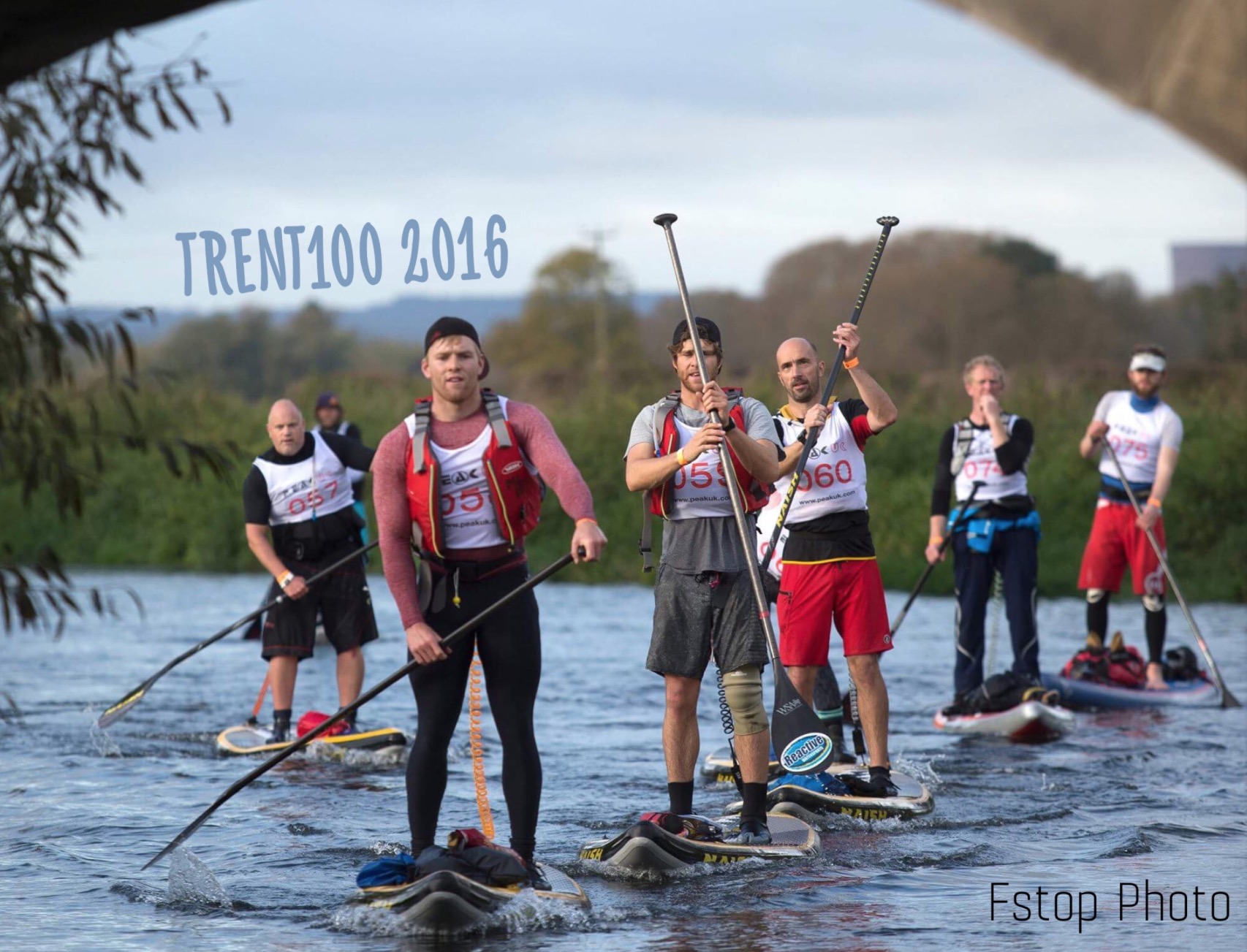 Tickets are now on sale for the TRENT100 team endurance challenge. But places are limited to 60 paddlers so don't miss out, get your ticket now.

Date – 4th/5th August 2017
Location – Staffordshire/Derbyshire/Nottinghamshire
About TRENT100 – It's the U.K.'s longest team endurance challenge. Paddling 100km over 2 days, across three counties in England with a team of like-minded adventurers. This is no day picnic! It's all about trying to make it to the finish line in a time to be proud of. Challengers will start in Shugborough Hall in Staffordshire early on the Friday morning, rest overnight at the stunning Anchor Caves and finish (some of them anyway!) in Nottingham on Saturday before the sun sets for a celebration at the Nottingham Riverside Festival of World Music and Arts. The weekend is all about lots of SUP, lots of music and lots of food! But it's going to be tough so suitable for intermediate/advanced paddlers only.
Tickets – 3 types available
TRENT100 full challenge £125 – includes scrumptious food on the Friday night and a hearty breakfast on Saturday. Camping is also included in the ticket price, you can either stay in a shared bell tent (first come first served) or bring a tent.
TRENT43 £85 – Saturday only challenge, also includes food on Friday / Saturday and camping.
SUPPORTERS £45: Food and camping without the paddling.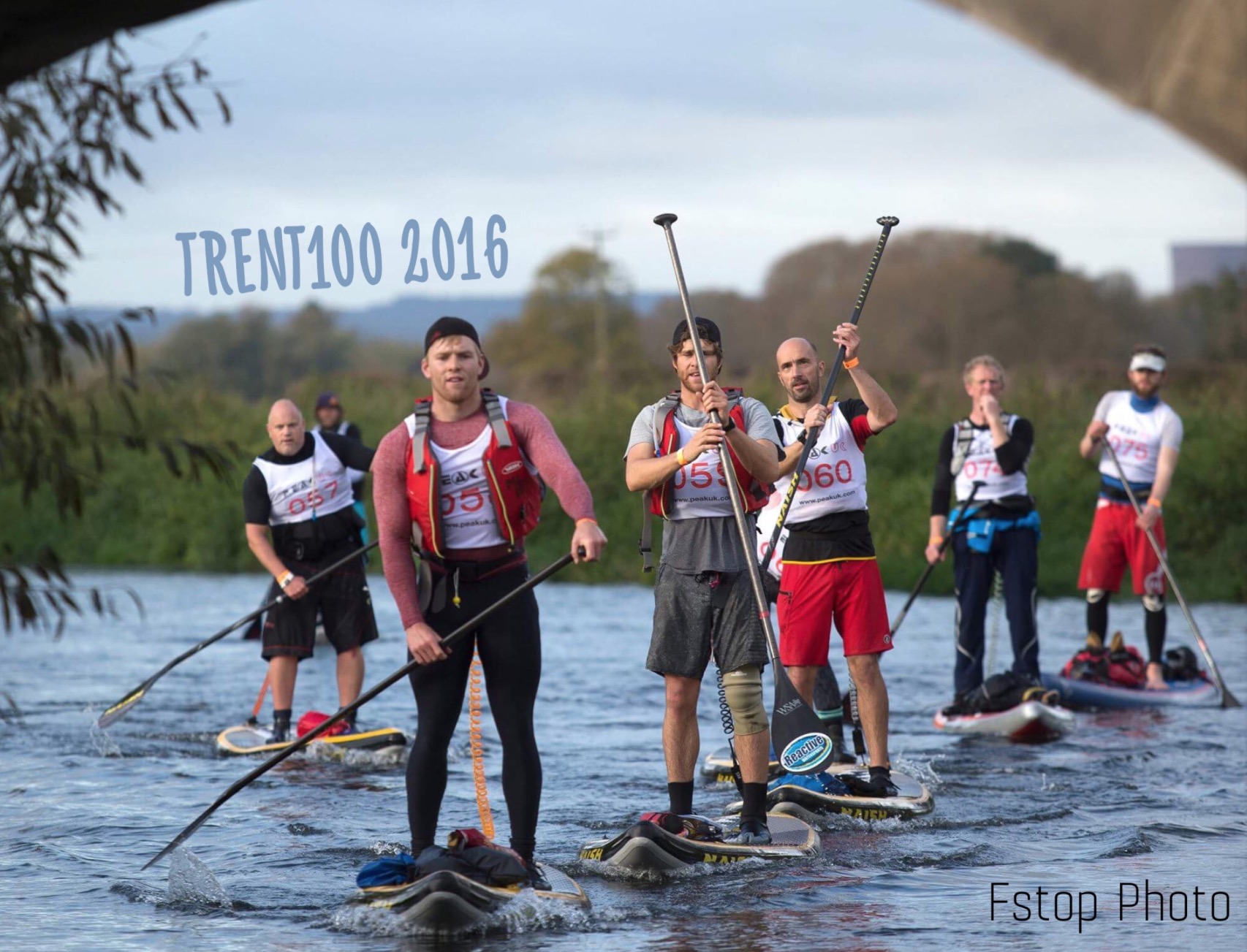 "We had such an awesome time at the TRENT100 2016, so we are really excited to welcome you back for a bigger and better TRENT100 in 2017." – TRENT100 organiser Mark
The 2016 TRENT100 was a huge success and therefore the 2017 TRENT100 will be run in much the same way with the same ethos. However following feedback from last years event there will be a few changes in 2017:
– It's in August!  So more light and hopefully warmer!
– 100KM means 100KM.  Apparently 97.73km was just not enough in 2016!
– Reduced kit list – There is still a minimum safety kit requirement though (see the website).
– The Thursday briefing has been dropped; all safety briefings will now occur Friday morning.
– Minimum team members now 3 not 4.
– For Friday night the mood will be kept chilled again, but with a little Mystery Tour planned!
For more information about the event check out the TRENT100 website.