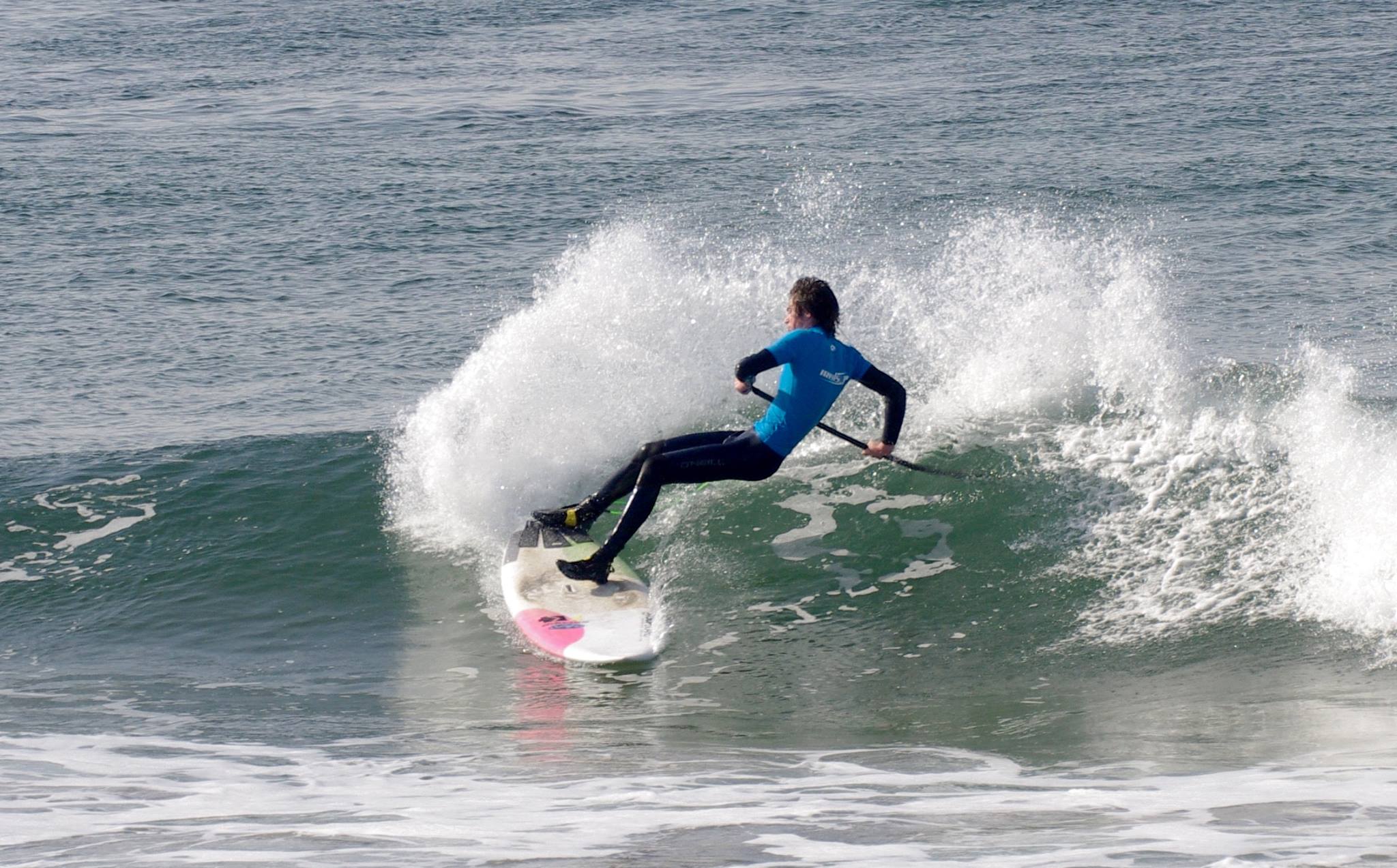 The 5th edition of the IRISHSUP Surf Classic recently took place in the beautiful Co Sligo in Ireland, and once again conditions and the comp did not disappoint. A great turnout, great waves and a great craic was had by all! SUPboarder catches up with event organiser Paul Byrne, and SUPboarder co-founder Will Rogers shares his first IRISHSUP Surf Classic experience. It certainly sounds like an event not to be missed next year for all abilities … 

Over the past 5 years this event has grown and grown to become not only the premier Surf SUP contest in the UK and Ireland, but a truly international event with competitors present from not only the Republic and Northern Ireland, but also England, Wales, Scotland, Germany, France and even Brazil!!!!
The philosophy behind this event is to come together and surf in a friendly fun environment, while enjoying catching up and having the craic, and the event certainly delivered that!!!
The base for the weekends antics was The Beach Bar, in Aughris, Co Sligo. Darren and his staff provided the perfect base for all athletes. Bed and Breakfast, van parking, food and drink, all right beside our contest site for the weekend.
There were 72 entries across the following categories:
First Timers.
Ladies.
Sub 10ft.
10ft and bigger.
Friday night kicked the event off with a judges workshop for all to attend. This event is unique in that it asks the surfers to judge as well as compete under the watchful eye of an experienced head judge. This allows the unique insight as to what judges are looking for and what scores higher than what!!!
Saturday morning the contest started at 9.30am and ran with heat back to back until 7pm. The surf gods were looking on us and provided world class conditions. The waves were shoulder to head high, with light offshore winds. The skill level of the surfers did not disappoint. Ireland saw extremely high level of competition to match anything around the world. Here's some drone coverage of the contest site which was recorded by chance and had nothing to do with the contest, pity there wasn't some of the surf action. Sligo was looking tropical!!!
The surf and the contest was only a small part of what this weekend was all about. It was great to meet new friends, and catch up with old ones. Share tales of woe, and have a few laughs. Obviously, this would never happen without the kind support of our sponsors:
Sunova Surfboards, Academy of Surfing Instructors, Mauka Lodge in Portugal, Mama Johnsons and the Strand Bar in Strandhill, Pure Magic Kitesurfing, C-Skins wetsuits, Surfears, Dirty Dog Eyewear, Atlantic Coast Lifeguards, CoCo Ridge Coconut Water, Huku Blalance boards, SUPBoarder Magazine and finally the Wild Atlantic Soap Co.
Finally, a massive thank you to Dave Owens, my sidekick in the planning and running of this event, without whom I couldn't do it…thank you Davo!!!
Words : Paul Bryne
For years, the IRISHSUP  classic has been blessed with epic conditions.  Perhaps lucky, but then again perhaps Ireland makes its own luck with its countless beaches and reefs meaning that it turns stormy atlantic swells into epic waves a lot of the time.
My trip to this event was very special….. firstly, scoring the unreal Easky reef for several days before the competition and meeting many of my friendly fellow competitors in the line up put a huge smile on my face.  The Irish SUP Surfing scene is incredibly friendly, inclusive and energetic and as the weekend progressed I met more and more great people.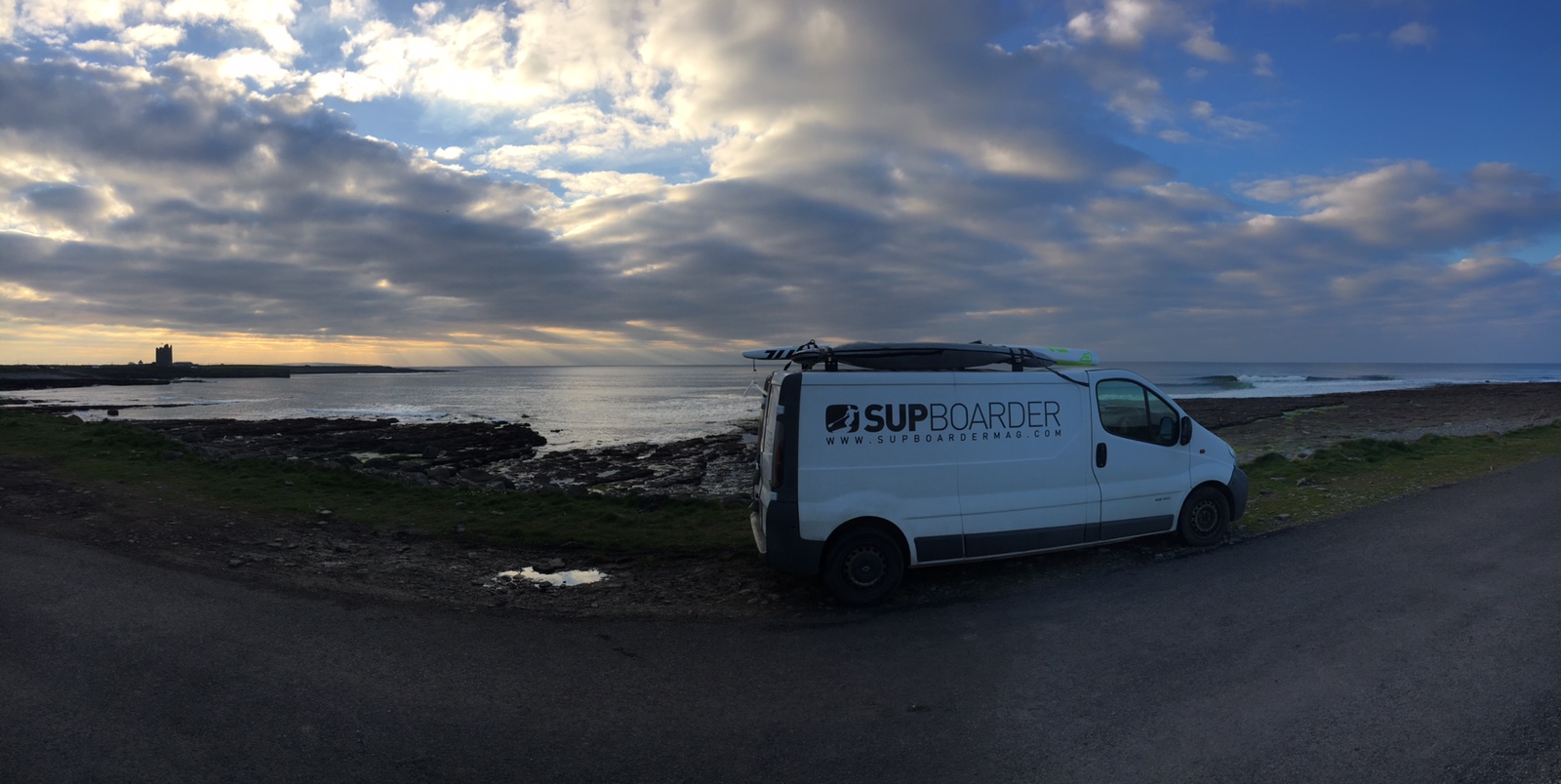 Keeping with tradition the conditions for the event were incredible.  Perfect waves, brilliant sunshine and a light offshore breeze.  Event director Paul made a perfect call for the competition location meaning the conditions catered for all.  First timers enjoyed perfect waves and experienced well travelled international competitors were in awe of Irelands waves.
What makes this competition different is that its rider judged, a concept that works really well.  Kicked off with a judging workshop integrated into the Friday night social followed by great mentoring of judges by the head judge throughout the event meant that everyone could attend this event and come away with not only a competition place, but some great development in their understanding of how to be a better competition surfer.  
Not only can you rip it up on your performance SUP in this event, but it also has a longboard category which is a must for all other events – a great way to ensure competitors get more time on the water.  Added to that,  the first timers category ensured the event remained accessible to everyone. There really was smiles all round!
A stand out highlight of this event was its social – the Beach Bar catered for all 72 competitors in a really great, socialble sit down meal, which was followed by drinks, music, more drinks and finally dancing on the tables.  For most competitors attending events is as much about the people you meet as the competing, and the Irish craic did not disappoint!
I would highly recommend this event, its been a great experience, as a competitor, judge and media partner.  I integrated the event into a mini Irish SUP SURF adventure and as I sit writing this on the ferry back to the UK, watching the sun set over the emerald isle I can't quite believe how many amazing waves, great people, stunning beaches, wild coastlines and fantastic Guinness has been squeezed into my week!
Will Rogers – SUPboarder co-founder
LADIES:
Sarah Gannon. (Ire)
Lucy Hamilton. (Ire)
Michaela Vonstein. (Ire)
Lois Crighton. (Ire)
FIRST TIMERS:
Robert Sayer (Ire)
Marc Mestl (Ger)
Scott McGlashan (Eng)
Nevan O Connor (Ire)
10FT PLUS:
Marcio Diaz. (Bra)
Ollie Laddiman (Wal)
Steve Laddiman (Wal)
Dave Owens (Ire)
SUB 10FT:
Marcio Diaz (Bra)
Steve Laddiman (Wal)
Ollie Laddiman (Wal)
Francois Colossi (Fra)
To find out more about the IRISHSUP Surf Classic check out their facebook page.
Photos / Louise Carrington