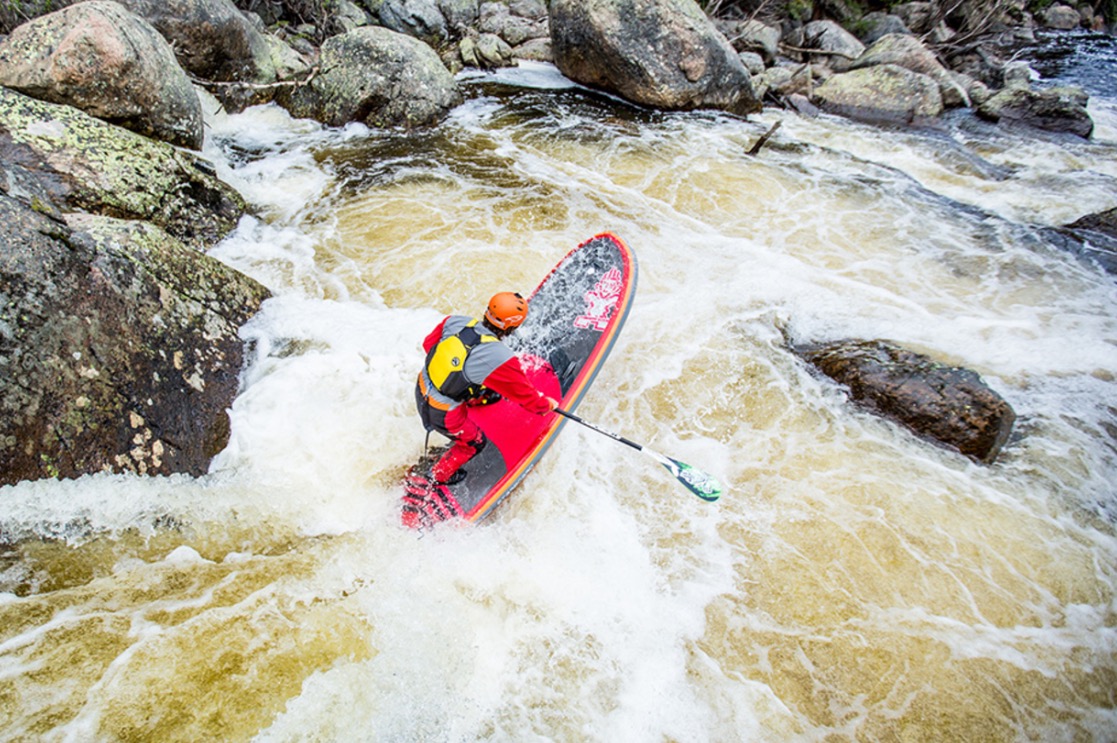 Who's riding what in the world of SUP this year? In this mini series SUPboarder catches up with some of the top paddlers in the SUP world to find out what kit they're using in 2017. First up is Whitewater SUP guru Dan Gavere…
When Dan isn't going with the flow, he's at the beach SUP surfing, competing or sharing his wealth of knowledge at SUP clinics around the world. Dan is super passionate about everything SUP, and has even developed a Starboard signature whitewater board range called the Stream. 
Name: Dan Gavere
Age: 47
Weight: 170lbs
Height: 5'10"
Home Country: USA
Main SUP Discipline: Whitewater
No. of Boards in Quiver: 5
Boards:
-Starboard Stream 9.6″ x 36″ for technical whitewater
-11′ x 34″ Stream Crossover for large volume whitewater and longer tours
Paddles:
– 70-77.5 inch adjustable Werner Legend for Whitewater (I like the adjustable paddle for different types of whitewater and the ability to adjust it longer for flat water sections and shorter for the rapids)
– 75 inch Werner Grand Prix with 85sq inch blade for flatwater and ocean racing (I like smaller blades for distance and flatwater racing as it does not tire me out as fast and also feels much healthier on the body)
Favourite Leash: Starboard Coil for whitewater combined with Astral Green Jacket PFD with rescue belt. The coil leash is great for whitewater as it doesn't drag in the water and the rescue belt is important to be able to release the leash if my board gets caught or hung up on something.
Favourite Fins: Starboard Whitewater fins and River PH Fin
Sponsors : Starboard, Werner Paddles, Outside Van, Astral, Run Gum.
Whitewater photos by : Zach Mahones
To find out more about Dan and what he's up to this year check out his website and facebook page.