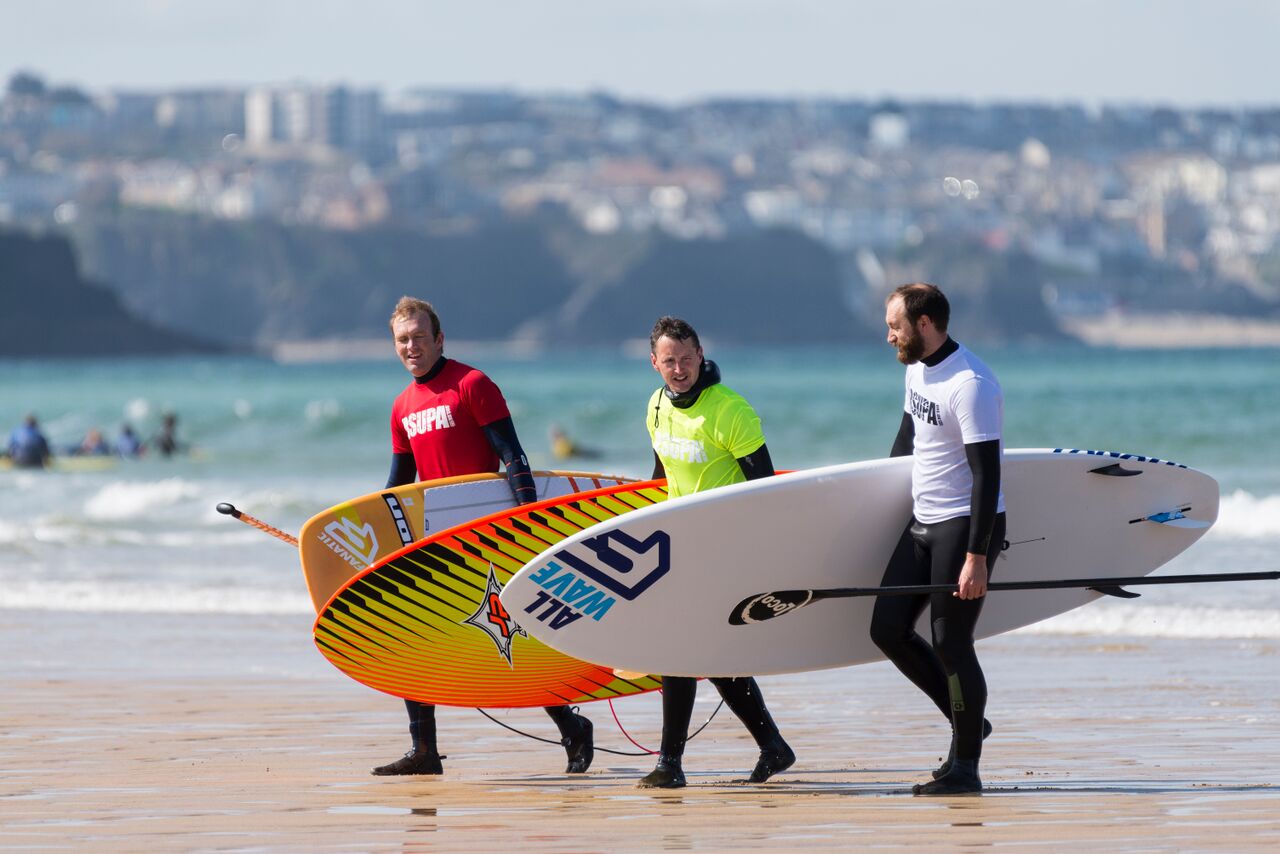 Legend of the Bay is back for 2017. If your into Kiting and SUP surfing this has your name written all over it. 
Press release :
Date: Saturday 1st & Sunday 2nd April 2017
Location: Watergate Bay, Cornwall
Britishkitesports & British Stand Up Paddleboard Association are proud announce that Legend of the Bay will be returning to the Extreme Academy Watergate Bay over the weekend of April 1st and 2nd 2017
Format
Competitors: Open Men & Open Women
This unique competition showcases not one by two of the most exciting watersports, Kitesurfing and Stand Up Paddleboard. Over the course of the weekend competitors can entry either a one-day Kite Wave competition or a one-day Stand Up Paddleboard Wave competition. Should the competitors be proficient in both sports they can enter both competition. The competitor with the highest combined score will be crowned 'Legend of the Bay'.
For those competing for the Legend of the Bay title, this unique competition format makes it both exciting and nail biting till the final hooter of the final round of competition, as was the case last year when the overall title was decided by 0.10 of a point. You cannot step of the gas at any point during any of the heats, you have to be winning to stay in the game. 'From two there can be only one'!
Competition of both days will aim to start around 9am, with semi-finals and final held towards late afternoon when the tide as turned an will bring the competition closer up the beach, and in front of the Beach Hut. Prize Giving will follow after the completion of the day competition. Ideally it is aimed to stage the Kitesurfing Wave competition on the Saturday, and Stand Up Paddleboard Surf Competition on the Sunday. It however will depend of weather forecast.
Who will be there?
In terms of competitors to watch over the weekend, entry has just opened so no real list so far. Last years overall winner and Legend of the Bay John Eliman Brown, has confirmed his enter, and his intension not only to defend but also to retain the title for 2017. We also hope to see local Cornish SUP Surfers Alex Murray and Tina Beresford who have recently returned from Fiji, having represented Team GB at the 2016 I.S.A World Stand Up Paddleboard Championships.
For anyone wishing to enter details etc can be found via the following link: www.webcollect.org.uk/wcws
BKSA & BSUPA would like to thank the following for their support and contribution in stage this event:
Extreme Academy, Watergate Bay www.watergatebay.co.uk
Kernow Kitesurfing Club www.kernowkitesurfclub.co.uk
Westcountry Watersports www.westcountrywatersports.co.uk
British Kite Sport Association www.bksa.org
British Stand Up Paddleboard Association www.bsupa.org.uk  
For more information on Legend of the Bay please contact Richard Marsh via e-mail masthighltd@me.com