If you have been looking for some motivation to get out there SUPing this winter in the cold, then this video has to be it. SUPing on and around Lake Superior in the winter is pretty much as cold and hardcore as it gets but with good wetsuits and a lot of passion the rewards are there. 
The surf might not always be super clean but as you can see from this video from Jared Munch it gets pretty good. Respect goes out to the Lake Superior local crew… You are hardcore and killing it!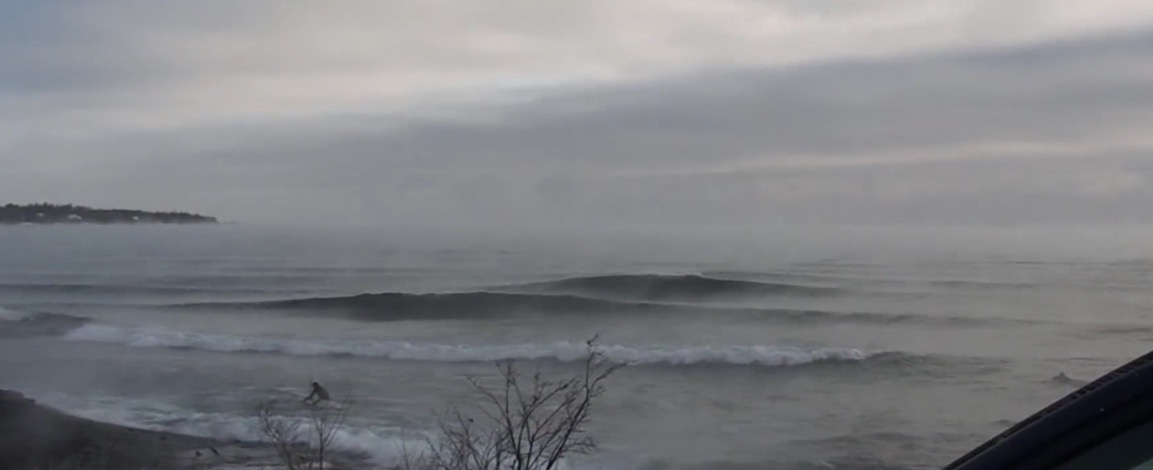 Words below :  Jared Munch
"SUP Surfing Lake Superior during the winter of 2015/2016. The video shows medium sized days of mixed conditions on the lake. This isn't a place to come if you are looking to score epic surf and have ideal conditions, but it is a place to come if you want a unique experience and you're not afraid to get cold. 6/5 and 5/4 suits are top choice, paired with 7mm booties and mitts.
A combination of chop, little freshwater buoyancy, being cold, snow blowing into eyes, and ice buildup on the paddle make it extremely difficult, but extremely fun. With that said, a certain level of safety and surfer responsibility goes into paddling out in any cold water conditions.
The Lake Superior watershed offers many classic whitewater rivers during the spring snowmelt and after heavy rainfall events. River water is stained brown with tannin from decaying plant matter. Though most rivers on the north shore are too steep and rugged for SUP, whitewater kayakers and canoeists find waterfalls, big slides, and steep creeking."