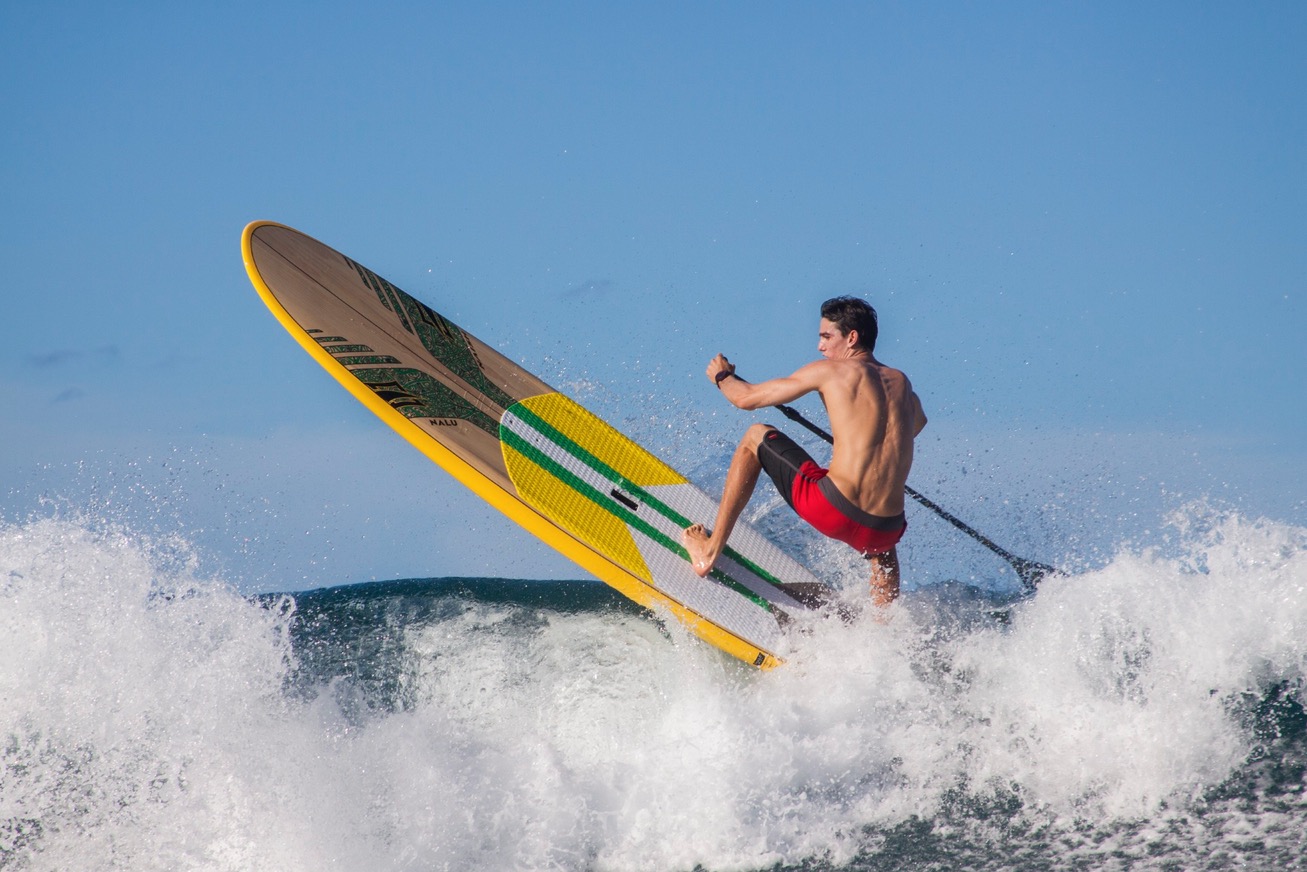 Style, speed and fluidity all make up our sport of SUP surfing. But why do some surfers look so different from others, even when they're using the same equipment? Sometimes it's not until you see yourself on camera that you realise that the way you look on the wave isn't always as good as it feels! This video from Blue Zone SUP shows you different riders with different styles and abilities, in some great waves. SUPboarder is going to look at the 3 main factors that make a difference to how we look and ride on a wave.
Has this happened to you?…
You turn up to the beach feeling pretty amped about getting a good SUP surf session on the water, and there is already somebody pretty hot out there SUP surfing. This only inspires you and encourages you even more to surf well. And even better… you have even persuaded a friend or husband/wife to film. You grab your kit, charge down the beach to the water, and jump onto your board. After a few waves you feel really good, because everything is flowing and it'll probably look pretty good on camera too. You catch one really good wave, crank a sick bottom turn, then come up to the top turn, and kick the fins out of the water in a big arc spray. You think to yourself… that was Epic, I can't wait to look at the footage later.
You finish the session, and rush back home as quickly as possible, whilst asking your filming buddy… did you get that sick wave I had?  When their reply is 'I got every wave' you feel super chuffed and excited about seeing the footage. You get home, plug the camera into the laptop and first of all search for that epic wave. Whilst watching the footage you start asking yourself… Is that really me? Was that really my epic wave? Unfortunately, yes it was. You then think… Oh, that's not what I thought it looked like.
'It doesn't look half as good as it did in my head.'
It's amazing how styles and abilities can differ when it comes to SUP surfing.
The 1st thing you've got to realize is that if you're surfing an 11′ board and you think you're turning just like Zane Schweitzer on his 7'1'', then think again! Let's be realistic about the manoeuvres you and your board can achieve. Most modern performance SUP surfing boards will perform well in varying swell sizes, but how does one SUPboarder make the same board perform in a totally different way?
Well, it's obvious that a surfer who's spent more time on the water will have a higher surfing ability. But it still comes down to 3 main factors – How to:
Get the most out of your board
Get the most out of your body
Get the most out of your wave
Good SUP surfers have just worked them all out with time on the water. However being aware of them off the water too will help you surf better when you do finally get on the water.
Your Board
All boards work differently and getting to know your board takes time. Try riding your board in different conditions and understanding exactly when your board will perform best and achieve most speed and maneuverability.  Also don't underestimate the importance of playing around with your fins. It's a great way of getting the most out of your board to suit your surfing style. All boards have sweet spots i.e if you trim the board just right using your body weight and position, you can achieve the maximum speed and maneuverability. Colin Mcphillips is a master at this, as coming from a long board background you are always looking to move around the board and trim the board to get the most out of it. e.g. when doing fast cutbacks or top turns his back foot is right over the tail pad pushing down on fins. Or if he is lining up for a barrel both feet are further forward towards the center of the board keeping the board as flat as possible which will generate more speed when he needs it most.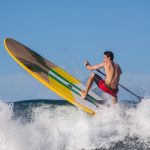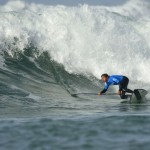 Your Body 
Getting the most out of your body is also vitally important. When you watch this video you can see 3 different riders with 3 different body surfing styles, moving and reacting to the waves in different ways. A good rider will be using his body as a spring, bending at the ankles, knees and waist to generate as much speed as possible. Then getting low during certain manoeuvres e.g cut back top turns and floaters, to make sure you have more chance of producing the manoeuvre you're after and also landing it! A good SUP surfer will be so low when doing a full on grinding top turns, their bum will almost be touching the back of their board. It's also worth remembering… where the heads looks the body will follow, so being flexible and strong is a must.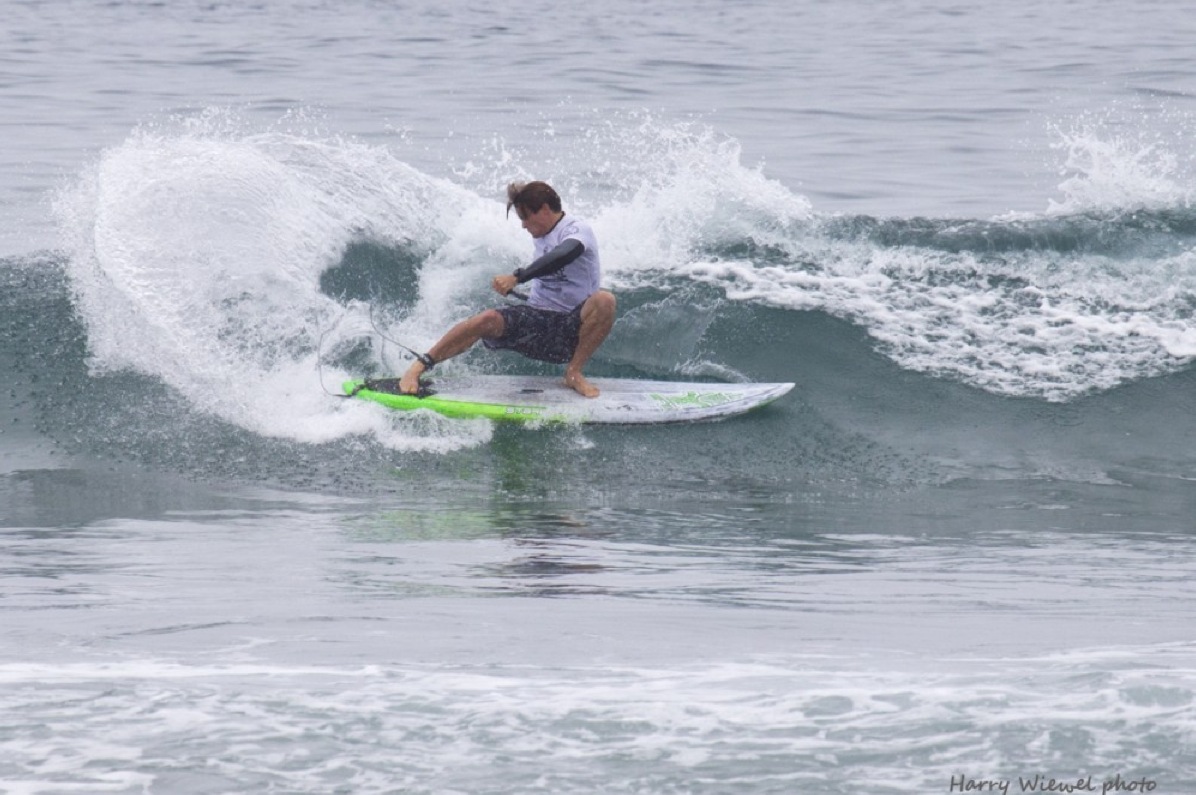 Your Wave
Getting the most out of your wave. This is one of the biggest parts of surfing and it is so easily forgotten. Not all waves are made for the same manoeuvres. By understanding which manoeuvre works best on which part of a wave, and knowing where on the wave you're going to finish the manoeuvre, is such a vital part of surfing. It's also important not to waste a wave. Look for closeouts and breaking sections of waves, and use them as a tool to carry out a manoeuvre or generate enough speed to get around them to the next section. In this video you can see that by reading the wave Colin does each manoeuvre in exactly the right place, and knows exactly where he's going to end up after each manoeuvre. Cutbacks are best carried out at the end of a fast wave section or when the wave is flattened off and you wish to kill all speed and to rejoin the pocket of the wave for your next move. And top turns are best done in the steeper section of the wave where it is easier to generate speed, and allowing you to keep surfing after the turn.
There is no really easy way to get good at surfing quickly, due to the dynamic nature of the sport. But by understanding what makes a good wave, and how to make a good wave into a great wave, by using your board, body and wave to their full potential, will really help you improve your SUP surfing and take it to the next level. Learning from others e.g by watching other surfers at the beach is a fantastic way of improving your surfing knowledge. Or if you can't make it to the beach, watching videos and trying manoeuvres on a sofa (at home preferably!) in theory should all help you improve when you do go surfing. Not that I've tried it!!
Have you tried sofa surfing?!!! And who do you wish you looked like most on camera? We'd love to hear your thoughts about the best way to learn SUP surfing moves and how to look good!