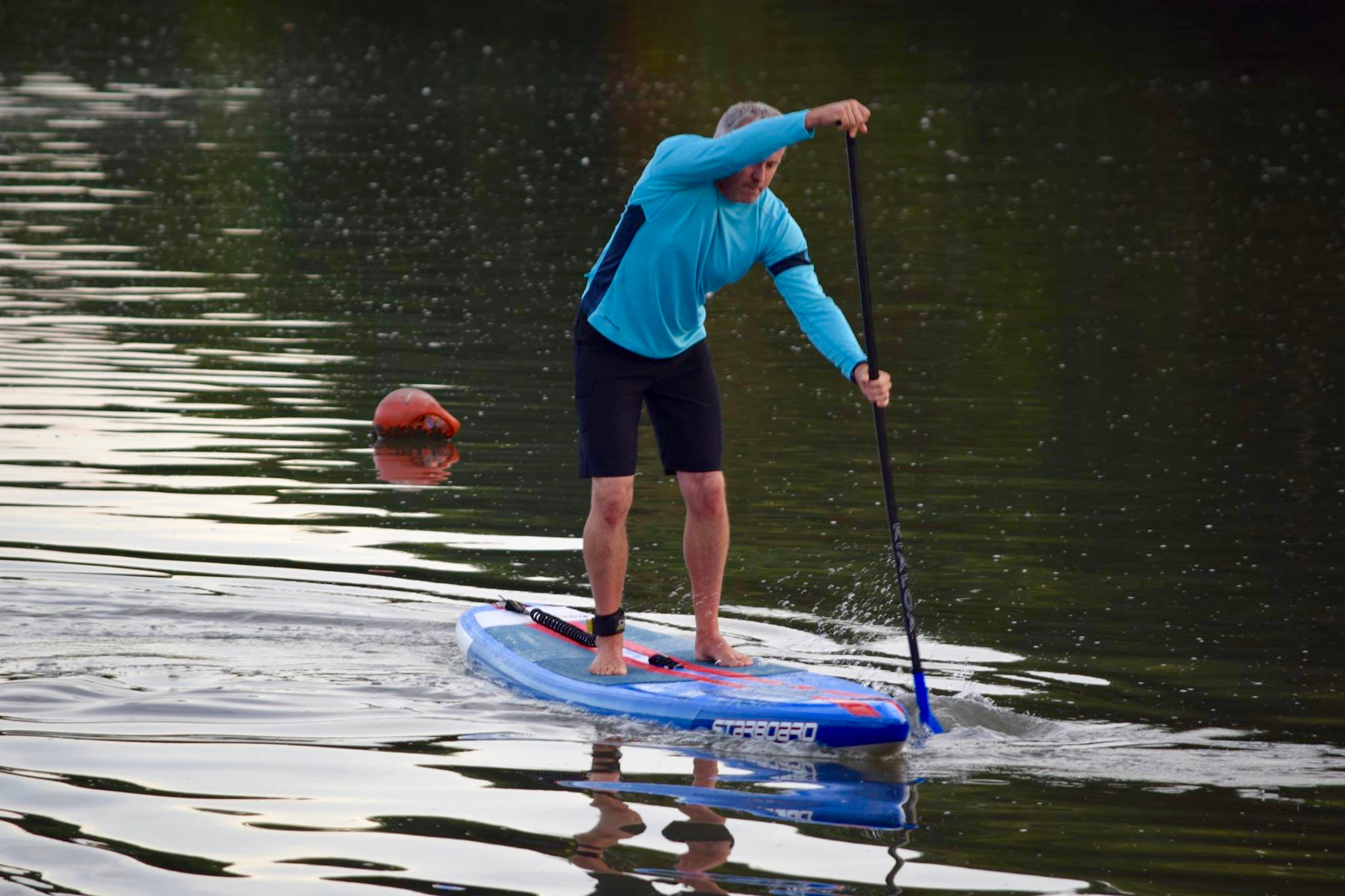 Could the Bluesmiths Kanaha shirt be the answer to the question "What is the perfect summer SUP top?" SUPboarder have had one on test for three months to find out;
About Bluesmiths
Prior to this review SUPboarder hadn't really come across Bluesmiths other than noting they were the headline sponsor in a few races across the pond. Based in Maui, Hawaii they've set themselves the goal of creating "the hardest working, most versatile waterwear in the world". To this end they produce shirts and board shorts that are at the more expensive end of the market that have a great balance of form and function. Their
website
has all the technical details on the Kanaha and their other products.
Bluesmiths Kanaha Shirt – $95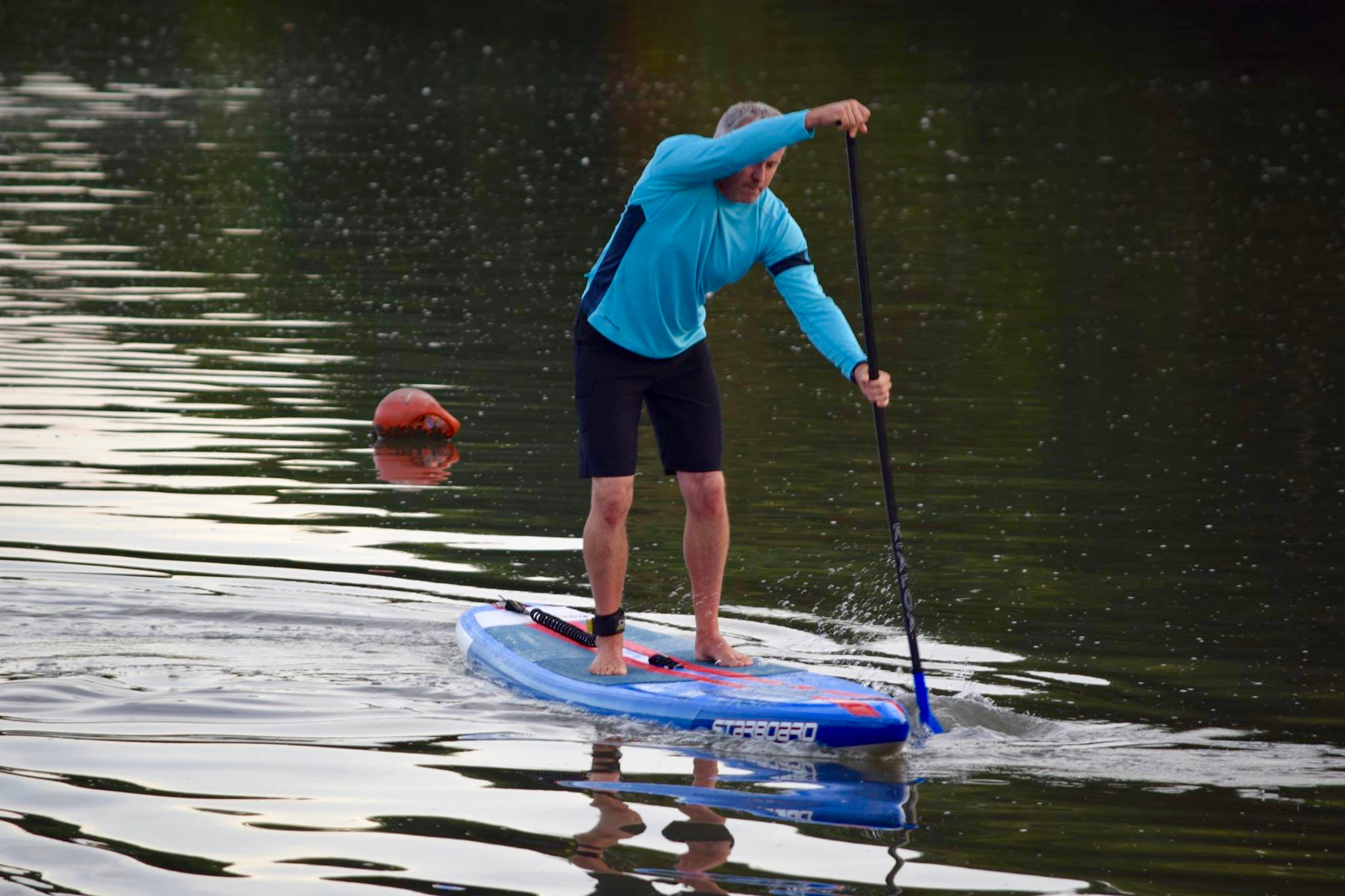 About the shirt
SUPboarder have the long sleeved Kanaha shirt in light blue with dark blue contrasting detail. The cut is excellent, lose but not baggy and the XL version was just the right size for the tester. Styling is good too, not overly influenced by surf lifestyle branding that is all over the high-street. The logos are subtle and placed on the left arm and bottom right of the shirt with a contrasting trim at the back of the neck. The shirt is also available with short sleeves (called the Lane) and there are ladies versions of both with a slimmer cut. And if that wasn't enough there are a number of colour combinations for both shirts.
Bluesmiths have included a small zipped pocket on the back of the shirt that is big enough to hold a key attached to a key loop and a waterproof MP3 player, there's a headphone hole to route the cable out of sight. Finally, there's a small loop of material on the front seam to secure board shorts.
Hydrophobic
The shirt is made of material that has 'Nanosphere fabric technology', which sounds technical and by all accounts it is. Made by Schoeller the material promises to repel water and be breathable which means that a paddler in a Kanaha should stay cool when the shirt is dry and stay warm after a swim as the shirt should dry out quickly. For a technical fabric the care instructions are pretty straightforward and it has survived nearly three months of regular use with no washing machine drama.
The top has been used a lot throughout the UK summer, where the test period air temperatures have ranged from high teens Celsius to high twenties and water temperatures from mid to high teens. It's been used on dry calm sunny paddles through to squally wet and rough ones. It's been put through club training nights, race days, social paddles and everything in between and in the interests of testing it's been throughly tested in fresh and salt water.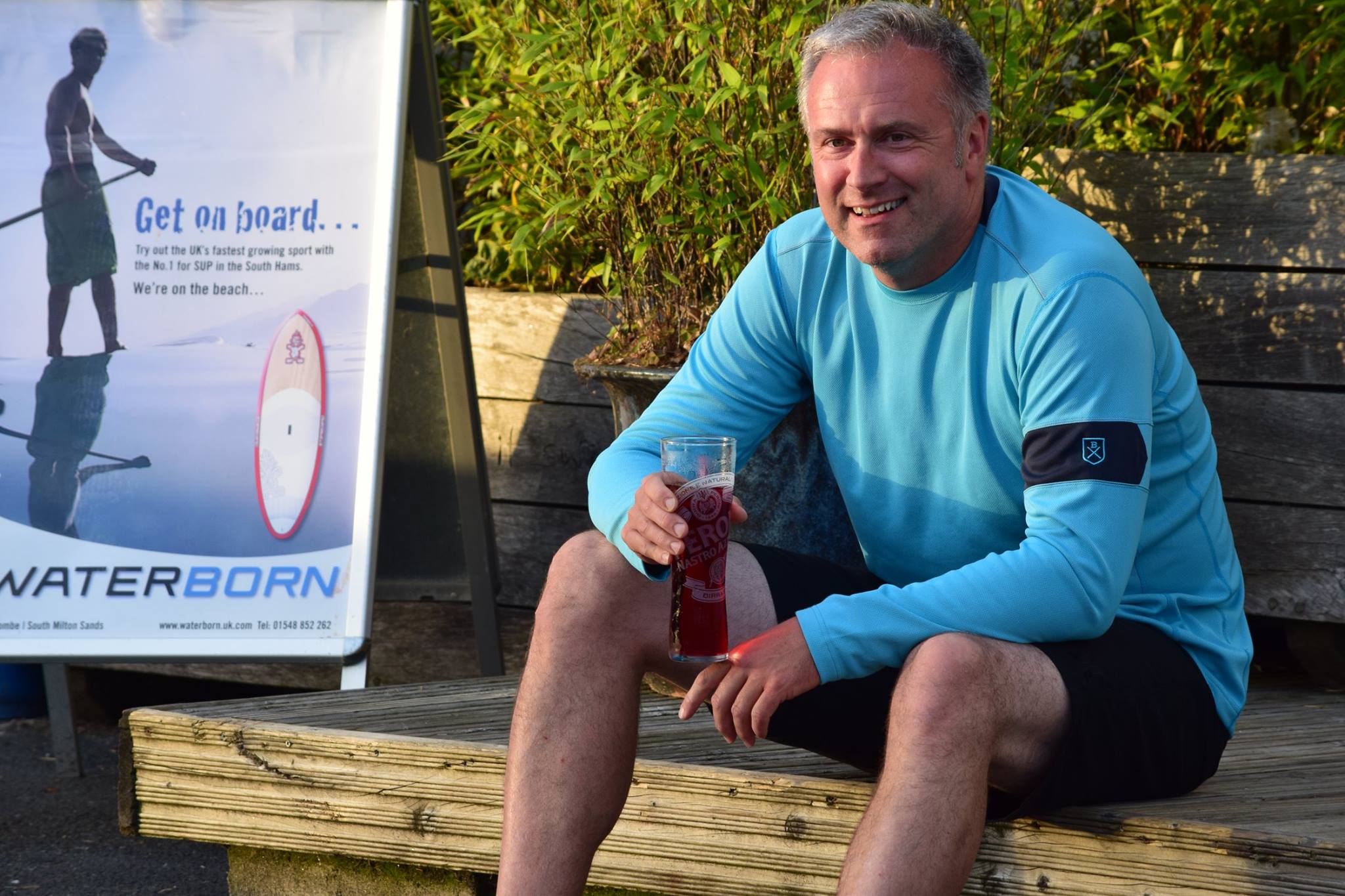 Not a rash vest
The issue with a relatively expensive version of what can be a cheap product is justifying the cost, no one wants to paddle with anyone who feels they have to explain why they spent $95 on a top when something cheaper is available. Initially I have to admit that I struggled with the price but the proof of the shirt is in the wearing and it's really only when working hard in this shirt that it shows how clever it is. This is far removed from the performance of a rash vest or anything else I've worn when paddling. Fall in and by the time you stand up again its virtually dry, start a paddle in warm sunshine and end it in the rain and barely notice. Get back from a hard training session and go straight to the bar for post paddle refreshment without looking like you've entered a wet t-shirt competition. It's good enough to wear all day on and off the water.
After nearly three months use the top still performs as well as it did on day one. The fabric shows no signs of wear and tear and shrugs off water, although not quite as enthusiastically as when new. Bluesmiths include instructions for refreshing the hydrophobic-ness of the shirt, a short session in a tumble drier should do the trick. The Kanaha has been my first choice for paddles all summer for everything except surfing, even in summer water temperatures in SW England which usually lends itself to thin neoprene rather than fabric.
Pros

 – High quality, high performance top with a remarkable ability to shed water. 


Cons

 – Cost

Height – 192 cm
Weight – 95 kg
Chest – 112 cm
Words – Chris Jones | SUPboarder
Images – Crispin Jones | Waterborn SUP Club