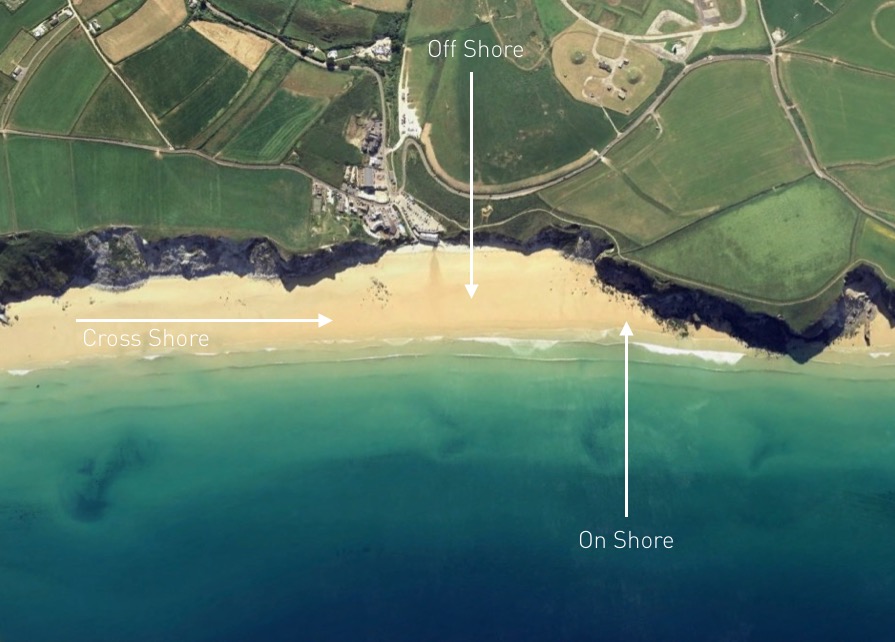 Understanding the wind, where it's coming from and how it will effect you and your chosen paddle spot is so important. Not only will it determine whether you have an epic or unpleasant SUP session but also that bit of knowledge can help keep you safe out on the water.
SUPboarder explains the difference between off shore, on shore and cross shore winds, and what effect they will each have on the water and you paddling on it…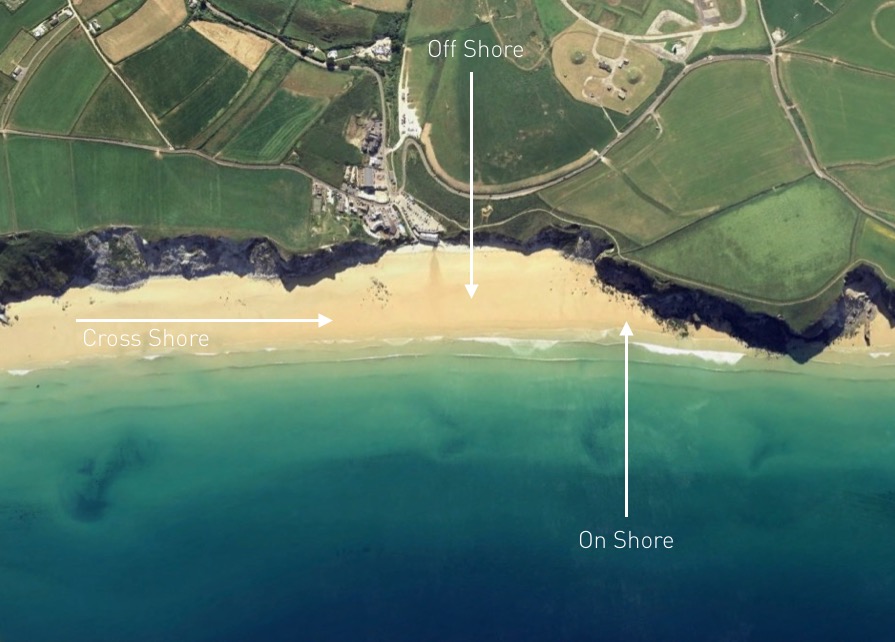 Off shore – the wind is blowing from the land out to sea
On shore – the wind is blowing from the sea onto the land
Cross shore – the wind is blowing across the beach/water parallel to the land
As beginner/intermediate paddleboarders you ideally want to be paddling in flat calm locations. And those spots are generally where you are sheltered from the wind. Whether thats on a lake, on an estuary or on the sea, the principles of wind and the effect it has on your paddling is the same.
When the wind is blowing off shore it can produce some excellent paddling conditions but also some challenging paddling conditions too. Buildings, hills etc… on the land can provide great shelter from the wind providing flat calm spots when paddling close to shore. But it's important to remember that although the wind may appear light and the conditions calm just off the beach, further out it may be a totally different story – a strong off shore wind will quickly blow you and your SUP away from land if you don't stay close to shore. Off shore winds can also be a bit gusty caused by the wind funelling down valleys, over buildings etc… By looking at the water it is easy to tell the wind conditions. Glassy flat water indicates no/little wind, and darker bumpier water indicates more wind. Often you can see a clear line dividing the two. So although off shore wind conditions can be the perfect conditions to go out in when it's windy, its important to be aware of the potential dangers too.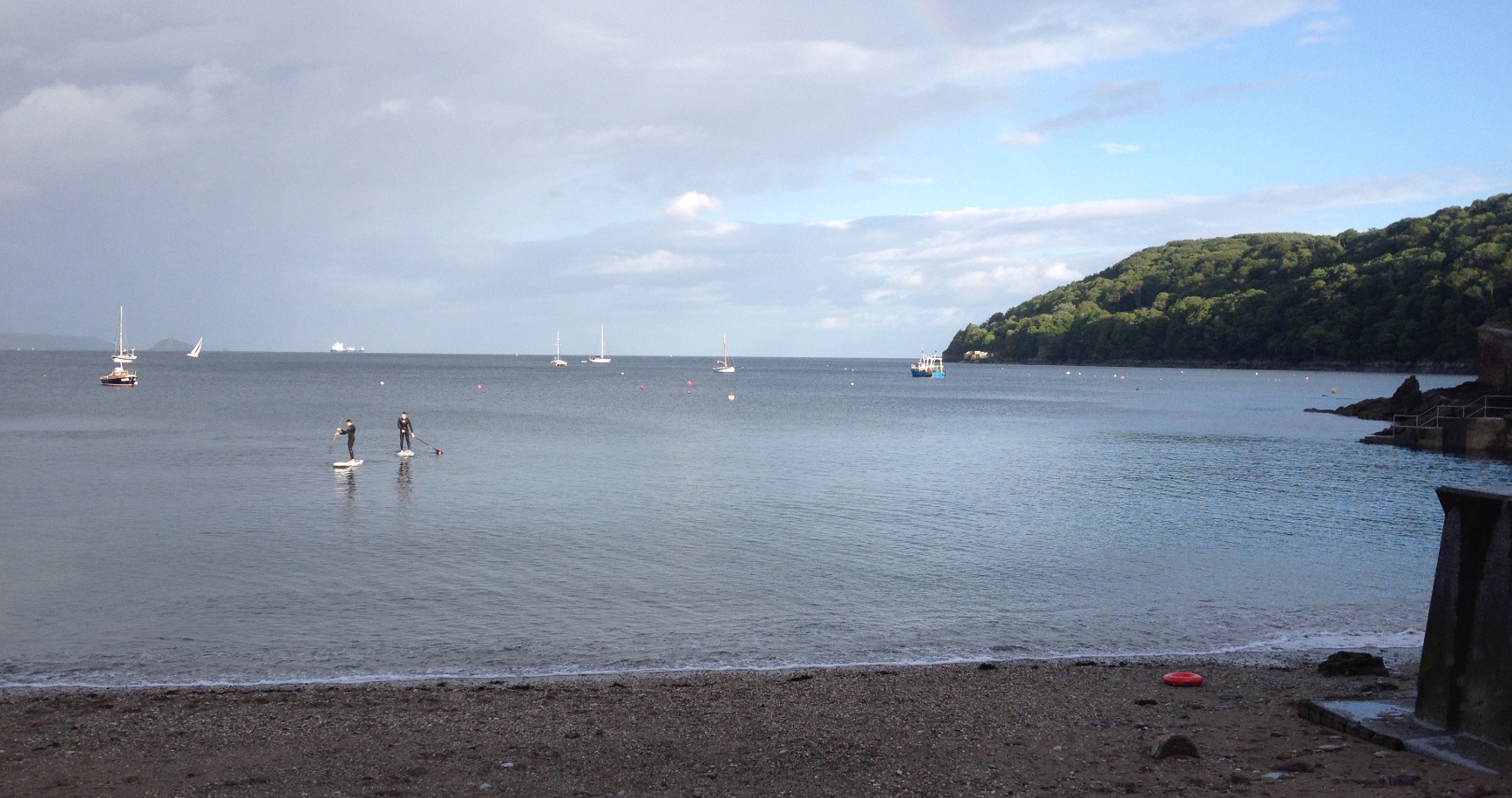 Off shore wind is also the favourable wind direction when surfing. Wind blowing off the land out to sea helps to hold the waves up producing clean easily ridable waves. But if too strong it can make it difficult to paddle in to catch a wave.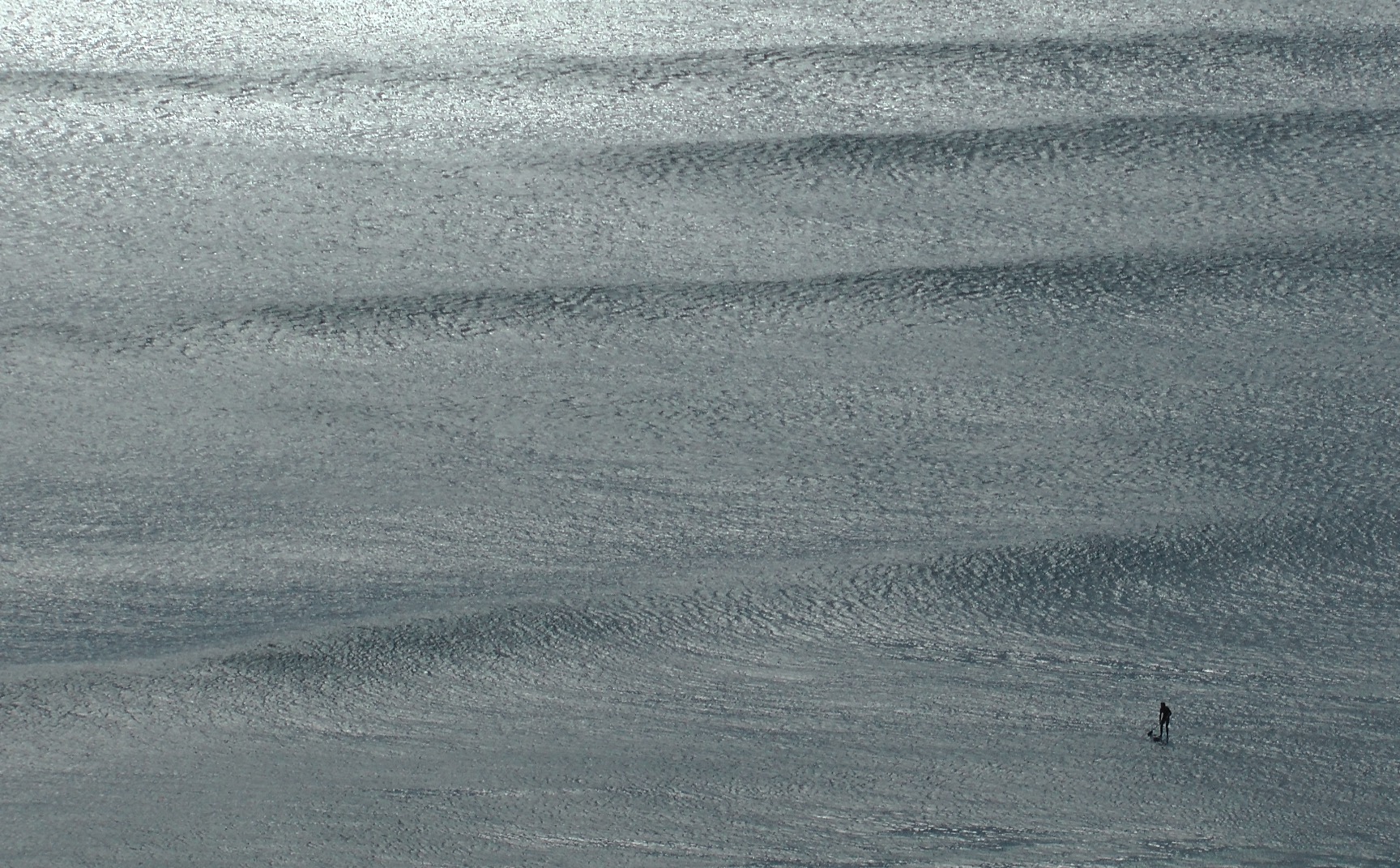 On shore winds can cause the water to be choppy, because the wind will be blowing across the water towards the land. There is no way of sheltering from on shore winds and the conditions you feel and see from the beach will be the conditions you experience on the water. Strong on shore winds when paddleboarding are best avoided. However light wind, on shore conditions are the safest conditions because there is no risk of being blown away from land.
Cross shore winds can also produce challenging paddling conditions. Choppy water and being blown down along the beach. Not ideal conditions for beginners but good if you want to do a one way paddle with the wind behind you. Just make sure you've got someone to meet you at the other end with a car!
Studying a map of your local area and seeing which direction your paddle spots face, will help you decide the best place to go having checked the latest weather forecast. Whatever the wind direction, with a bit of thought and careful planning chances are you'll be able to find somewhere good to paddle. Whether it's up an estuary sheltered by the river bank, along the coast under the cliffs, or on a down wind adventure you can have fun.
So if you haven't already check out a map of your local area and look at some local wind forecast sites e.g wind guru, magic seaweed. Or go out with your local SUP club to build your confidence paddling different spots and to learn where's best to go in different weather conditions. Some of the best paddling locations are often places you can't see from the land. So do your research and get exploring. Don't just go there because you went there last week, because chances are it will be a very difference experience!