SUPer, sea lover and Surfers Against Sewage regional rep Caroline Major explains about the detrimental effect plastic is having on our oceans, why we should all be refilling our water bottles this summer, and why she's setting herself the challenge of paddling 260 miles around the Cornish coast in a few weeks time…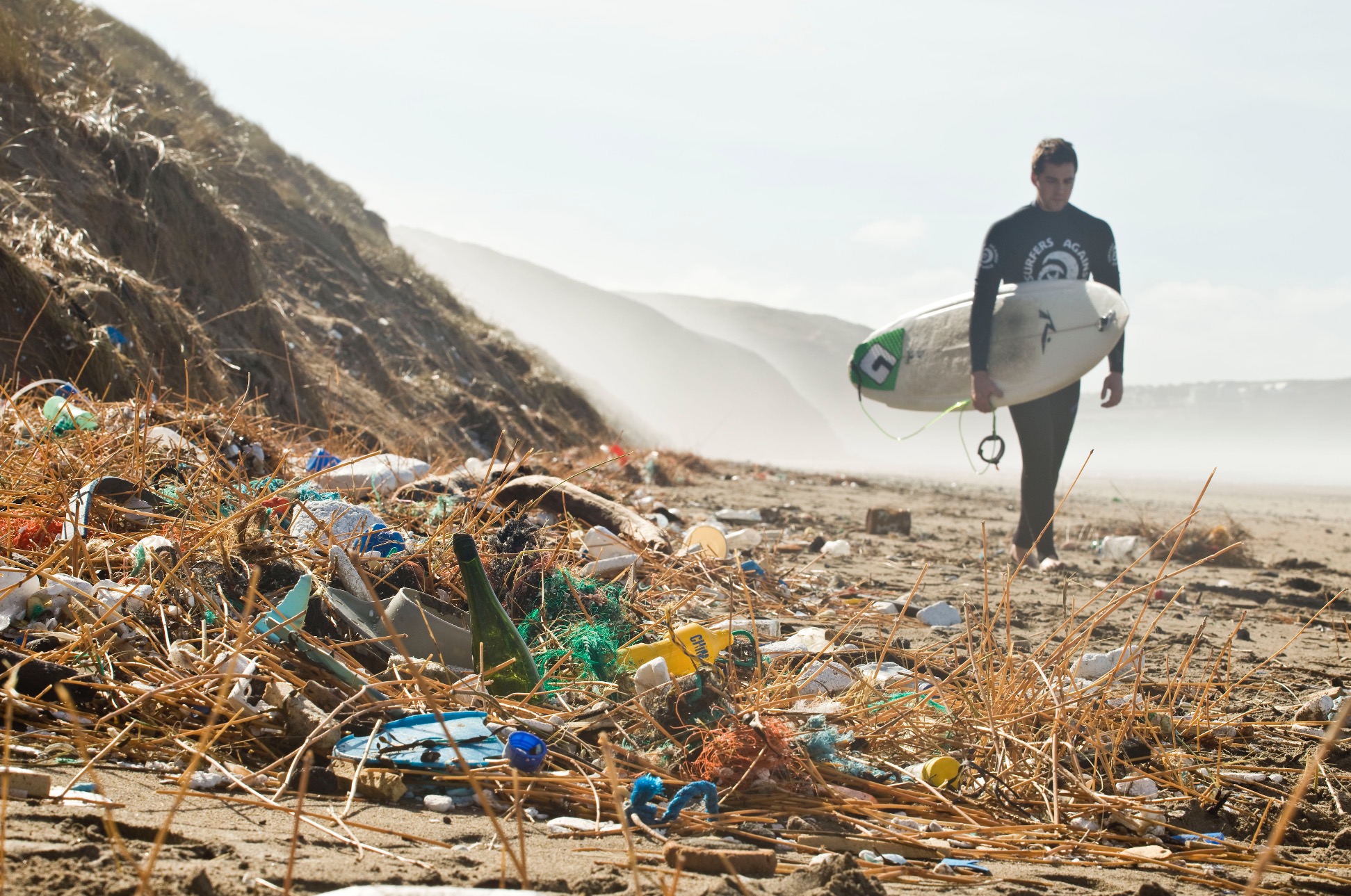 As ocean users, I think most of us have noticed the sheer amount of litter on our beaches, and in our oceans. Plastic on our beaches has increased 180% in the last 20 years, and is causing serious problems for our oceans' health. It is estimated that over 100,000 marine mammals and turtles and over a million sea birds die every year as a direct result of marine litter. The majority of marine litter is plastic.
"Every piece of plastic ever made still exists."
It's as simple as that. It doesn't ever go away. It might fragment into smaller pieces, and "degrade" over times, but in the process it leaches dangerous chemicals into our environment.
Since 80% of marine litter originates from land-based sources, the less we use on land, the less ends up in our oceans.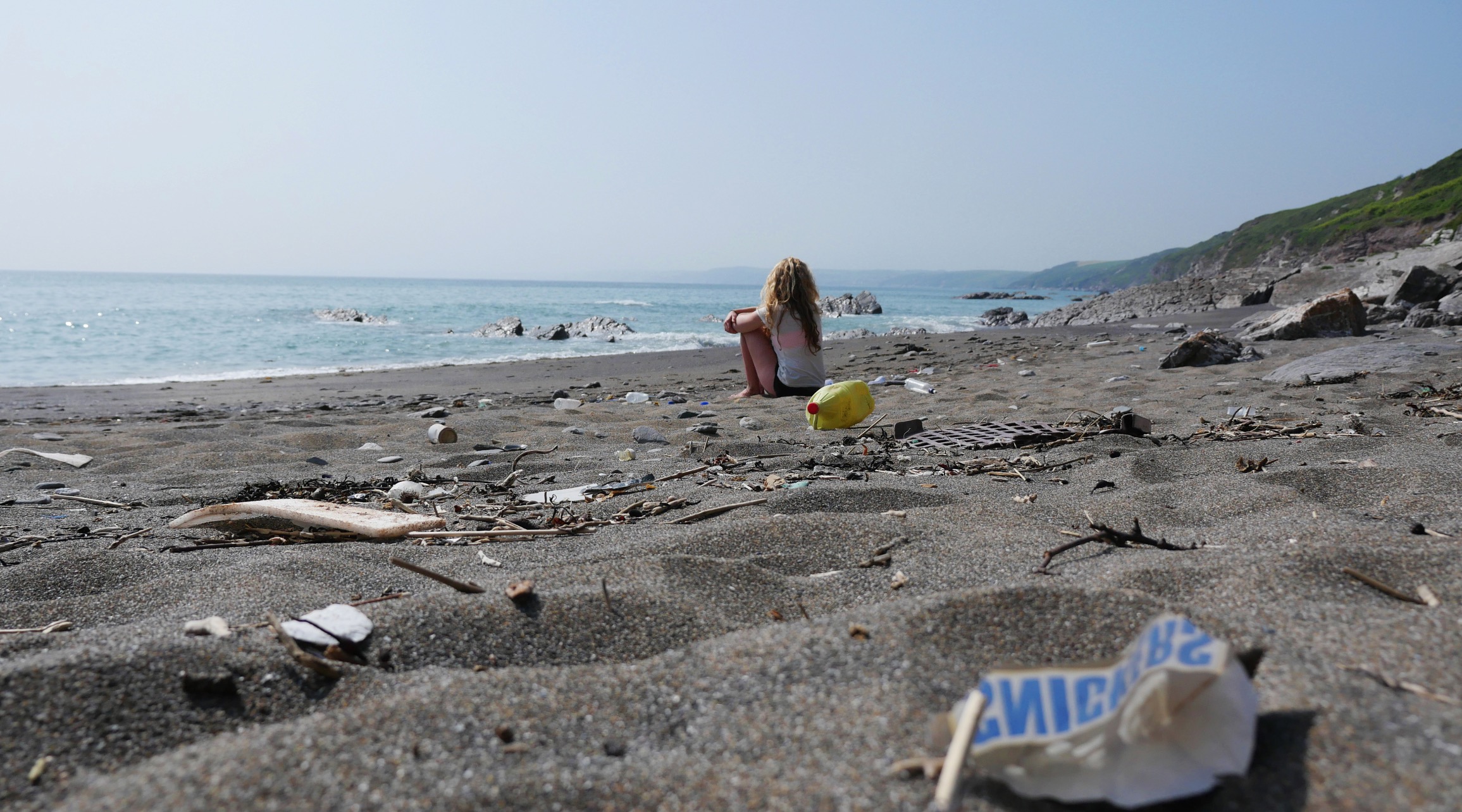 In the UK we use 13 billion plastic bottles every year, and they are one of the most common things found on UK beach cleans. You've probably seen them yourself, dotted around the place. If you haven't, just keep an eye out next time you're at the beach or out on your SUP, and I guarantee it won't be long before you bump into a rogue bottle. Picking them up and removing them from the environment is a great step to help protect our oceans, and I encourage you to do so! With the advent of, for example, Surfers Against Sewage's community beach cleans and the #2minutebeachclean, more and more people are understanding the positive impact that they can have by removing a couple of pieces of litter from their beloved beach every time they head down.
However. In the UK we are blessed with safe, clean, abundant drinking water. So why do we need to buy all of these plastic bottles in the first place? Using a refillable alternative will reduce the cost to the individual, and help to safeguard our oceans and our planet from the stress imposed upon it from the production and disposal of plastic bottles. Recycling is a great step. However, the amount of oil required to produce a plastic bottle in the first place would fill about 25% of its final volume, and to make a 1 litre plastic bottle uses 7 litres of water.
My Challenge
This August, I am going to SUP 260 miles around the entire Cornish coast and into North Devon, from Wembury to Croyde. That's the equivalent of 10 marathons. It isn't going to be easy, and I have never embarked upon a challenge like this before, but I hope to demonstrate just how easy it is to use less plastic in our lives, and as a result to reduce the amount ending up in our oceans. Training is well underway, and I will freely admit to loving the opportunity to eat more carbs then you can shake a stick at. The six pack is coming on well, although is currently looking more like a three pack after a 6 hour one-sided paddle against onshore winds last weekend!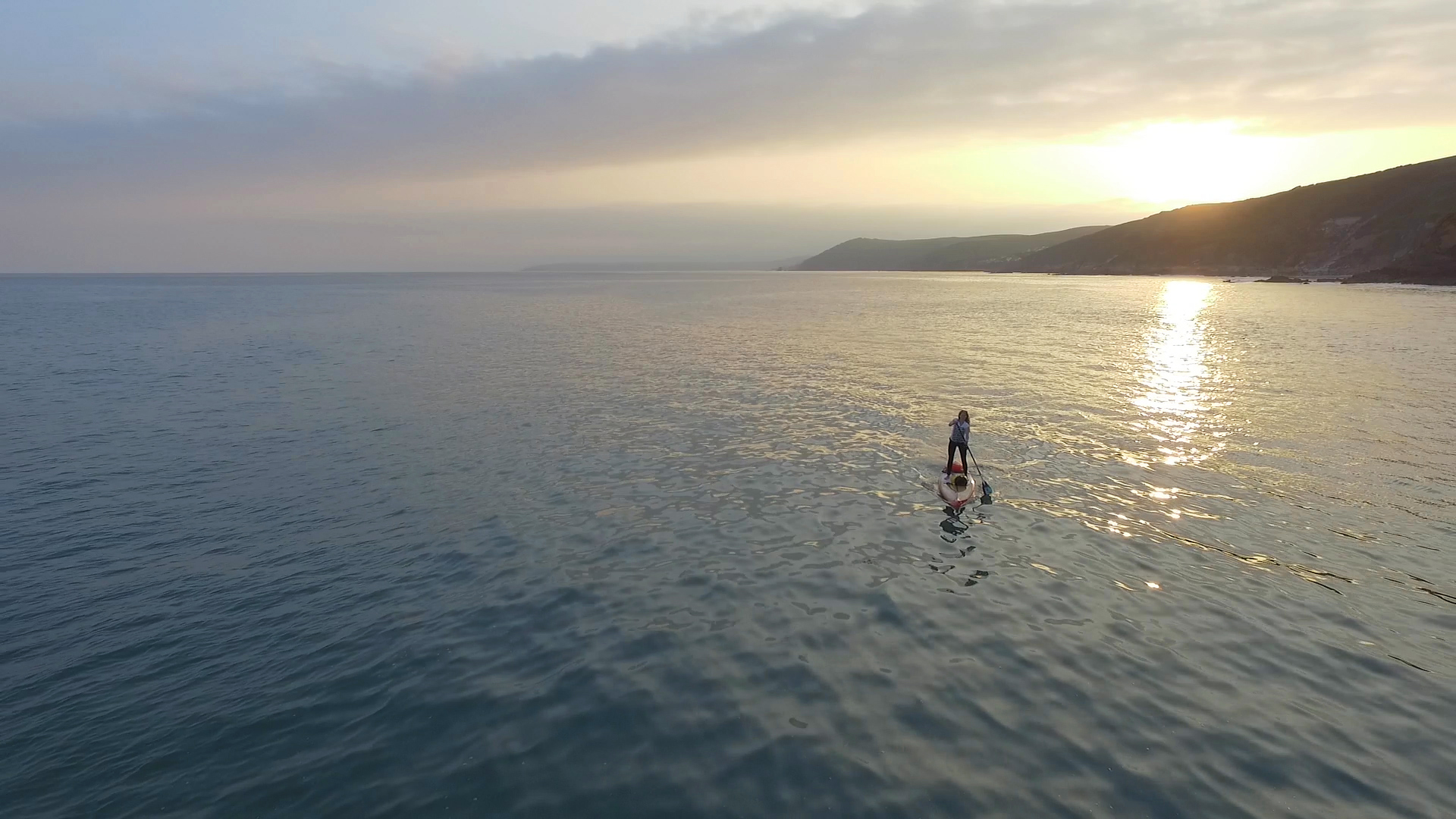 Your Challenge
In exchange for my challenge, I am challenging you to go without buying a plastic water bottle this summer, and to use a refillable one instead!
You can get hold of refillable water bottles all over the place. I am a fan of Stainless Steel bottles, the water tastes better – you don't get that horrible plastic taste if it's sat in your car (or van) for too long, and it's healthier for you not to be drinking from plastic vessels too!
You can pick up Stainless Steel water bottles online at the Surfers Against Sewage shop, and support a great cause in the process. Use the discount code againstplastic at the checkout for 10% off Klean Kanteen bottles.
Words – Caroline Major
The SUPboarder team wish Caroline all the best with her paddle challenge, and hope to join her on the water too. Hopefully the summer weather is kind and allows her to reach her 20 miles a day target. Good luck. 
You can follow Caroline's progress on Facebook – Paddle Against Plastic 2016, or Twitter – @PaddleVsPlastic, or Instagram @paddleagainstplastic.
If you and/or your SUP club would like to join Caroline for some of the paddle, you can get in touch via email – paddleagainstplastic@gmail.com
Along the way Caroline will be participating in numerous beach cleans and fun events. Check out her schedule below.
Schedule:
Sat 30th July – Wembury Beach clean and send off event with Rock Pooling
Sun 31st July – Whitsand Bay beach clean event
Wednesday 3rd August – Falmouth beach clean event
Sunday 7th August – Sennen Beach clean event
Tuesday 9th August – St Ives Beach clean event
Wednesday 10th until Sunday
14th August – Boardmasters SAS tent
Wednesday 17th August – Widemouth Beach clean event
Saturday 20th August – Croyde event and party
You'll also be able to find Caroline at the Surfers Against Sewage tent at Boardmasters ("provided I've made it round Land's End" she says!)
More information can be found on the Paddle Against Plastic 2016 Facebook page.
If you would like to donate to Surfers Against Sewage to help continue their work in protecting our oceans and beaches, please visit www.justgiving.com/cal-major