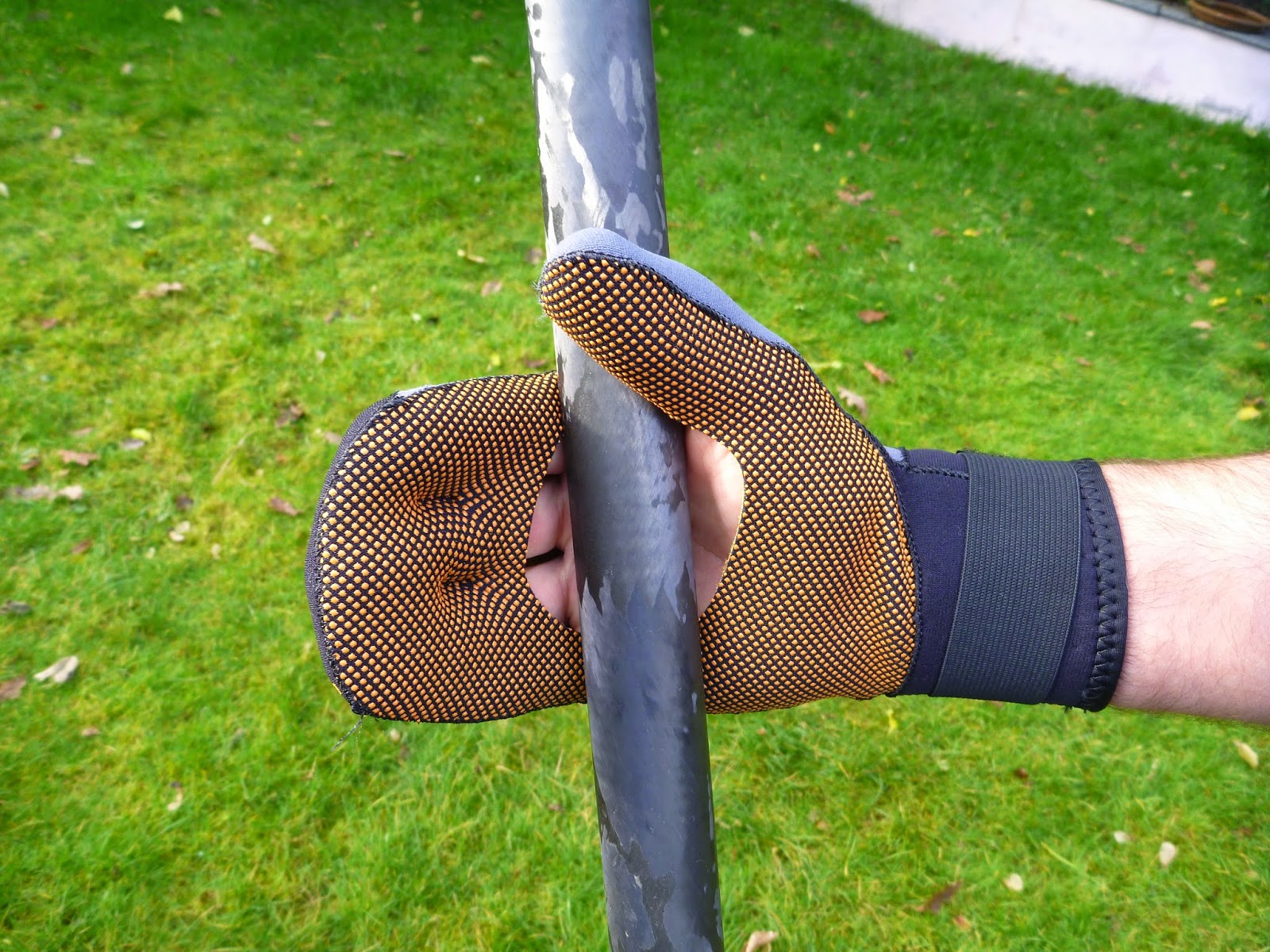 Palm Talon Glove  – £19.95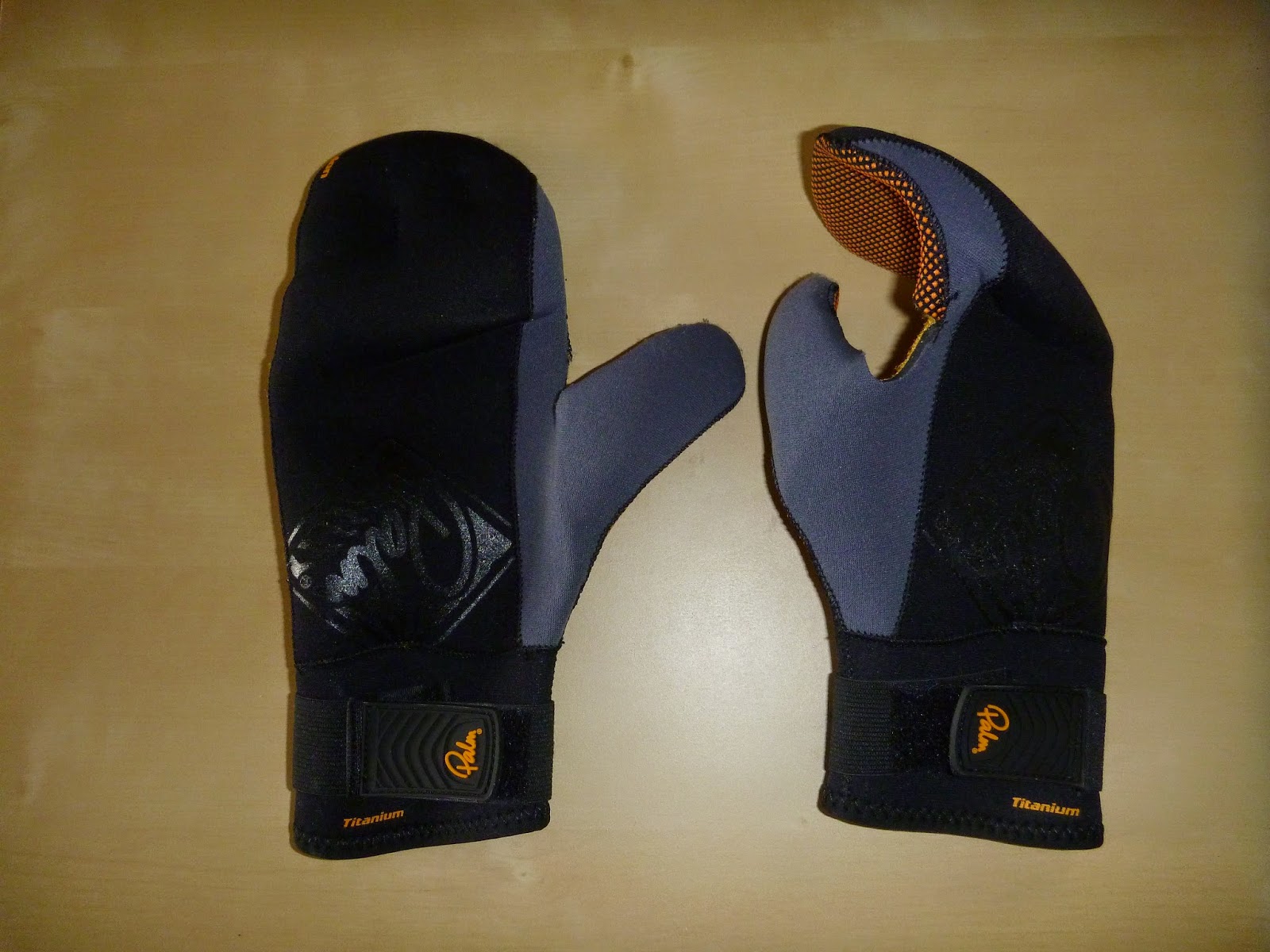 The gloves are made from a 2mm "ThermoFibre titanium neoprene", that means is that they feel nice when you've got them on. The back of the mitt is two-tone, black with grey over the thumb, the palm is made of softer material and textured to give some extra grip. And of course there's a big hole. They have a Velcro and elastic closure around the wrist. The fingertip end of the mitt is partitioned with spaces for the index and middle fingers, the ring finger and little finger are together in one partition.  The thumb is largely enclosed.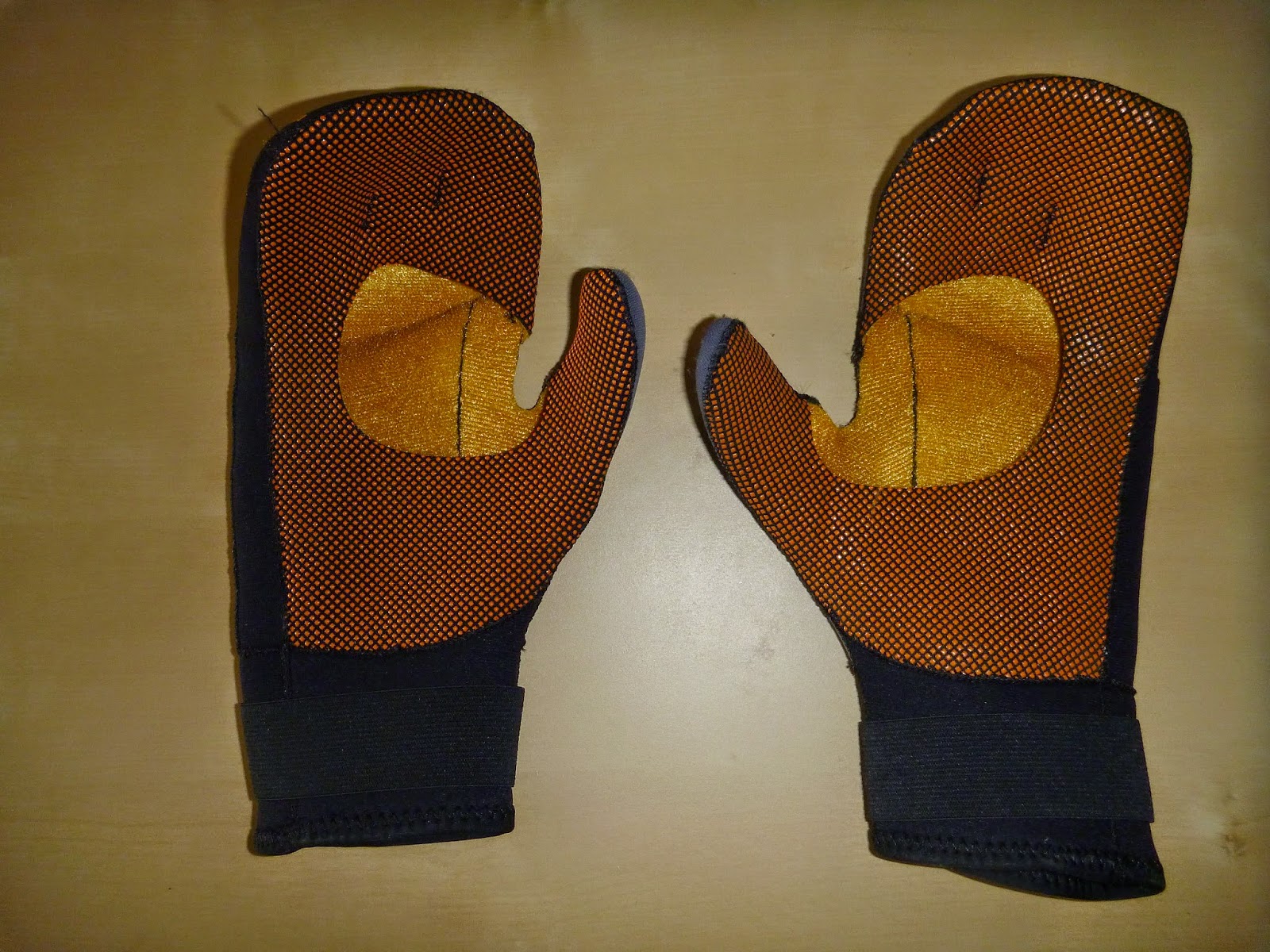 Sizing is always tricky when buying on-line, there are size charts available on the Palm Equipment website here which also explains where to measure your hand in order to determine the ideal pair for you.
First use was a paddle in a very stiff wind on my race board. Air temperature was 6 degrees Celsius, wind chill making it 2 – 3 degrees, water temperature between 10 and 11 degrees Celsius.
Initially the gloves felt a little odd. They were warm and kept the wind from my hands, I normally get cold hands so this was A Good Thing, but that open palm just felt odd. Within a few minutes I'd stopped thinking they were odd and forgot all about them.
When wet the first thing I noticed wasn't that the water was cold but that the water filled the glove. That's a pretty obvious statement as they have a big hole in them but I'd not considered it until it happened. What didn't happen was that feeling of cold hands.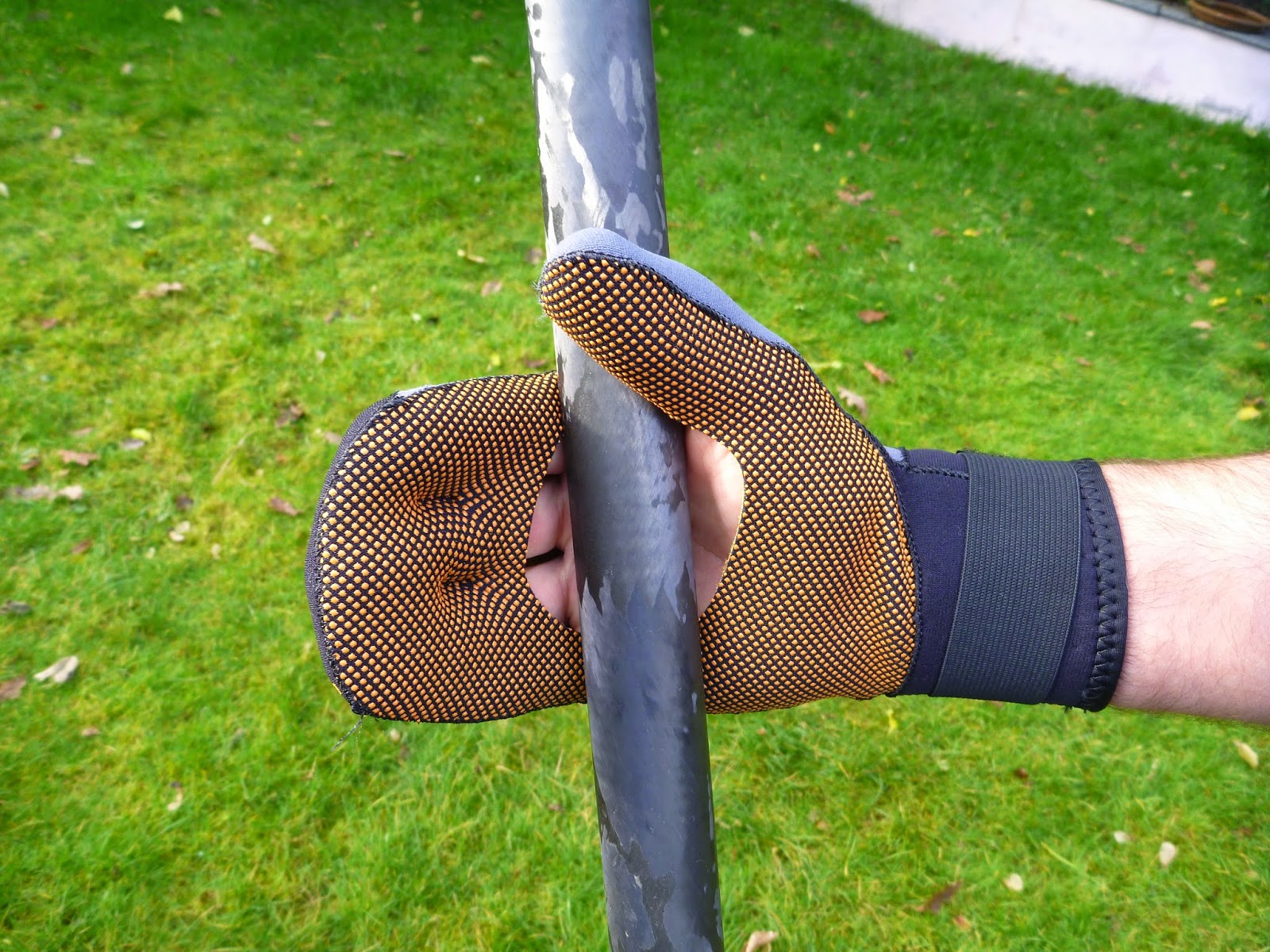 One big advantage of the Talon glove over other gloves is when conditions change mid paddle, if your hands get too warm then it's is very easy to slip your hand out of the glove through that big hole and paddle with the glove as a wind shield. This means you don't have to stop to take them off and you don't need to find somewhere to stash them.
Grip on the paddle shaft is great, with the palm exposed there have been no issues with the paddle shaft slipping or twisting when paddling.
Pros Great grip, warm, comfortable. Not expensive.
Cons Long cuff gets in the way of a watch / GPS.
Conclusion
After 2 seasons use the gloves still look as good and work as well as they did when new. The open palm design does mean that there will be a lower temperature limit that will vary for each paddler but for many they could be an all winter SUP glove. 
Words and images Chris Jones