The latest SUP film to be opening its doors around the world is 'Standing On Water' following the life of  SUP athlete Casper Steinfath, and directed by Peter Alsted. SUPboarder takes a look at the first major SUP film out of Europe so you know what to expect if you head along to a screening this year. 
About 'Standing On Water'
'Standing On Water' shows the real life journey of one of the world's top stand-up paddleboarders, Casper Steinfath. Casper, the Danish Viking is now well known in the SUP world, but it wasn't always that way. This film beautifully captures Casper's life story, starting off being born into a loving family who chose Klitmøller in Denmark as their home. In this quiet, small village, known for its cold water and fierce winter gales Casper found his true love and respect for the ocean. And it was here where the fun he had in the sea with his friends and family, lead to his future becoming tied to it. This film by Peter Alsted is a beautiful journey that uses a collection of old video footage put together with stunning new clips and interviews to give a fascinating insight into Casper's life story.
SUPboarder verdict
It's a unique film. Very different from your usual traditional surf film. There's no thrashing music or clips of tropical waters or epic unrideable waves. This is a real surf life film that will inspire both kids and adults, showing that it's not all about living in a tropical paradise and surfing in board shorts every day. If you want something bad enough, with a bit of family support and a good group of friends, anything is possible. It will make you forget about the weather outside and go grab your SUP and wetsuit, and live life to the full. And most importantly as Casper shows… have fun doing it.
'A truly inspirational real world SUP film. Go and see it.'
'Standing On Water' is being shown at several film festivals around the world this year, and is opening its doors at Santa Barbara International Film Festival this week. Find out more about the film here.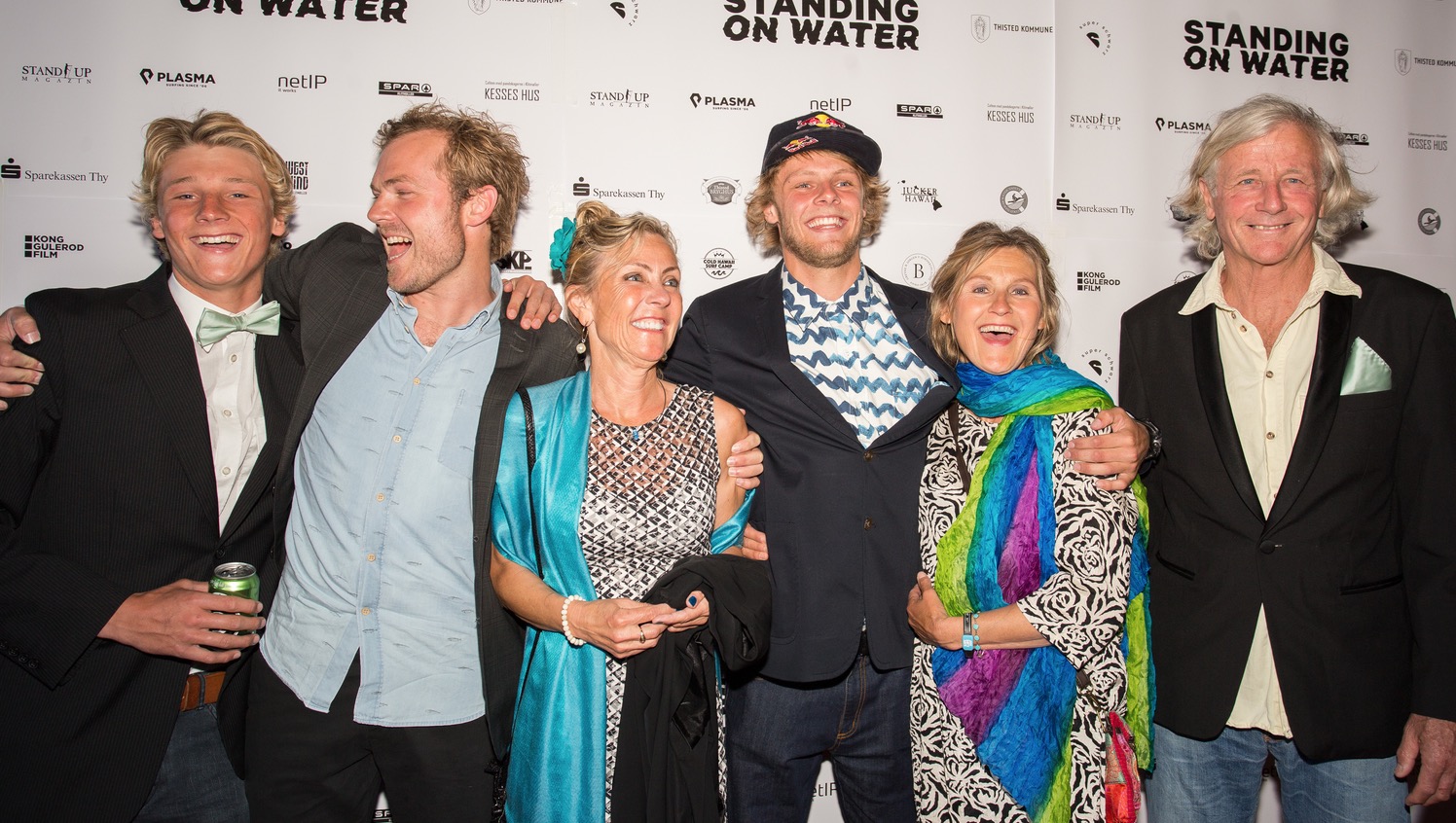 Download & streaming
Peter Alsted told SUPboarder… "We don't have a schedule yet or date for a streaming release. But it'll most likely come later this year, preferably in the summer."

Whether you watch it later in the year via download, or make it to one of the many screenings around the world 'Standing On Water' is a great film for the whole family to get stoked on SUP.
Thanks for sharing Casper.