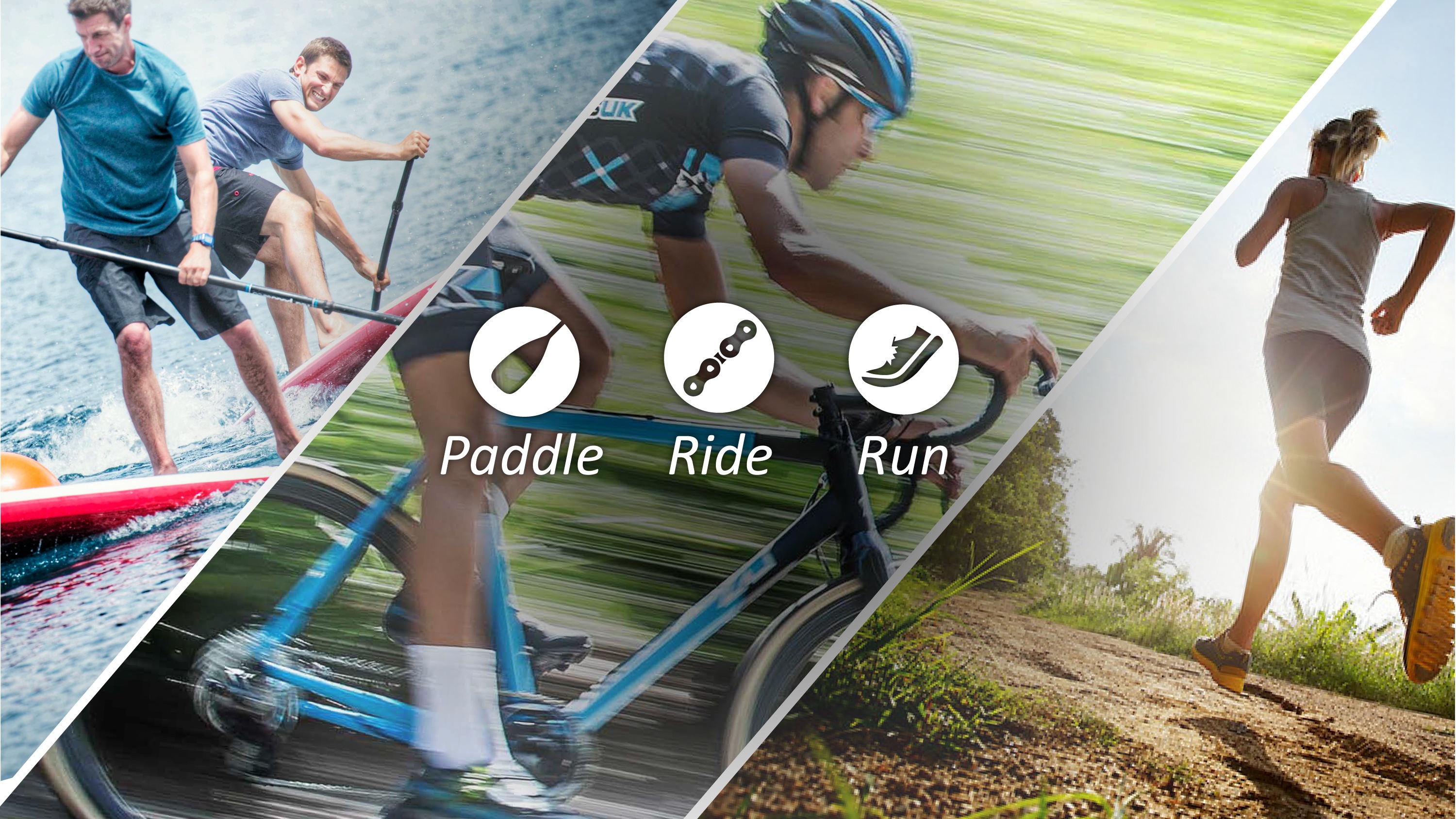 triSUP Triathlon Series
The triSUP series is the ultimate alternative triathlon series, which replaces the traditional swim leg with a 'SUP' (stand up Paddleboard). Participants will therefore SUP, Ride and Run. SUPing has seen massive growth in recent years and is one of the fastest growing sports in the UK.

The new triSUP Series aims to encourage people into Triathlon who have previously been put off by the swim leg. SUPing is accessible and easy to learn thus removing the traditional block to the normal triathlon.

For participants that do not have their own SUP, Red Paddle Co is providing SUP hire. The events offer a Team Entry, which is expected to be very popular.  Teams will be given a special XL team SUP which can fit up to 8 people on it. This is sure to provide some memorable experiences, if not a little bit of carnage to remember!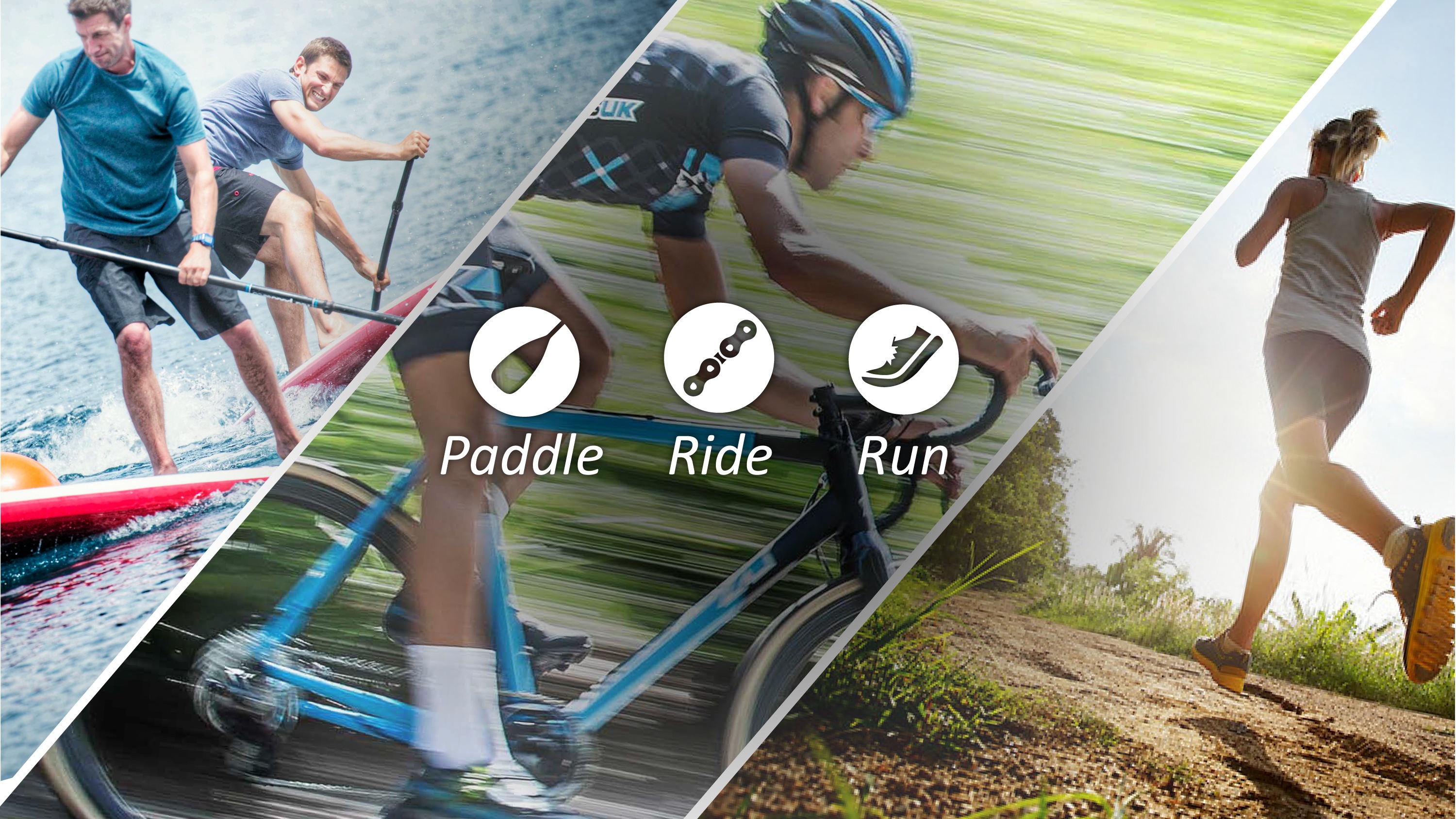 There is a mixture of Road and Off Road bike legs. The Run legs will all be on safe off road courses, which utilise a mixture of tracks, fire-roads and tarmac.

The series will launch with 5 new events in spectacular locations across the Midlands and South of England, with plans to expand the series further afield in 2017. Details for all events can be found on the SUPboarder events page;
The series is the brain child of Martin Barden who was the founder of UK Cycling Events, (sold earlier this year), which is the largest and best known cycling events business in the UK. His pedigree certainly should mean the events will be faultlessly organised. Event entry includes; Safety boat coverage, medical and mechanical support, SAG wagons, well stocked High5 Feed stations, finisher medals, certificates and a Muc-Off equipped cleaning station. 

Early bookings are rewarded with a special introductory offer, which is available until the end of January 2016. In addition, bookings made more than 6 weeks in advance, will receive a High5 Sports nutritional pack including a bottle worth £12.

For more information about the series visit www.trisupevents.co.uk