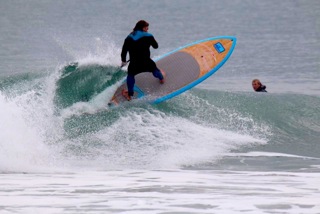 Blu Wave SUP clarifies their UK market direction
Last month SUPboarder published a post from FW3 Inc., the former distributor for Blu Wave for the UK market. The post wrongfully stated that Blu Wave SUP is changing its name to Bluewave SUPs and continuing on as a wholly owned British company. That statement was misleading. The following statement from Blu Wave clarifies the situation.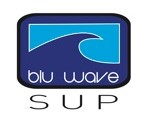 Blu Wave SUP is a leading Canadian brand of SUPs (www.bluwaveSUP.com). Since 2014 our boards have been distributed in the UK by FW3 Inc. FW3 Inc. has never had any ownership involvement in Blu Wave SUP. We have parted ways with FW3 Inc. due to very different business philosophies between our organizations.
FW3 states in their announcement that they "will still be producing top quality paddleboards in similar sizes and styles a before". To clarify, FW3 have never been involved in the design or the lawful manufacture of Blu Wave SUPs.
Blu Wave SUP prides itself in being a progressive SUP brand with a focus on building quality boards and creating innovative, unique designs. We are committed to continuing to grow our brand in the UK market and are currently seeking a new distributor that shares our passion for SUP and has similar business values. We are excited to have Chris "Guts" Griffiths riding for Blu Wave SUP as an Ambassador of our brand in the UK. Chris, a former European Pro Longboard champ and renowned shaper, shares our passion for this growing sport and for the design process.
For distribution inquiries, please contact info@bluwave.ca